BEDLAM IN BELGIUM

Date : 06/12/1982
Lieu : Vorst Nationale, Brussels, Belgium
Label : Godfatherecords (Ref. : GR 888)
Support : 1 cd
Durée : 62:40 mn
Source : Soundboard
Qualité sonore : 9,5/10
Liste des titres :
01. Hell's Bells (4:40)
02. Have A Drink On Me (4:37)
03. Sin City (5:33)
04. Shoot To Thrill (5:38)
05. Back In Black (4:16)
06. Bad Boy Boogie (13:58)
07. Rock And Roll Ain't Noise Pollution (4:38)
08. The Jack (5:42)
09. Highway To Hell (4:00)
10. Dirty Deeds Done Dirt Cheap (4:38)
11. Whole Lotta Rosie (5:00)
Musiciens :
Angus Young: Guitar
Stevie Young: Guitar
Cliff Williams: Bass
Brian Johnson: Vocal
Simon Wright: Drums
Commentaire : Attention, sur tous les sites où j'ai trouvé ce bootleg la première chanson a un défaut : elle s'interrompt brutalement à 3:09 mn (alors qu'elle devrait durer 4:40 mn). Il ne s'agit pas d'une coupure survenue lors de l'enregistrement du concert mais bien d'un défaut au moment du rip ou du seed car dans le lecteur le morceau affiche sa vraie durée (4:40) mais à 3:09 il plante ! C'est le cas y compris sur le site indiqué ci-dessous pour télécharger ce bootleg.  Si quelqu'un possède une version non altérée, qu'il veuille bien se manifester.

Disponible ici : http://www.guitars101.com/forums/f145/ac-dc-1982-12-06-brussels-bel-sbd-flac-214521.html

Pochette :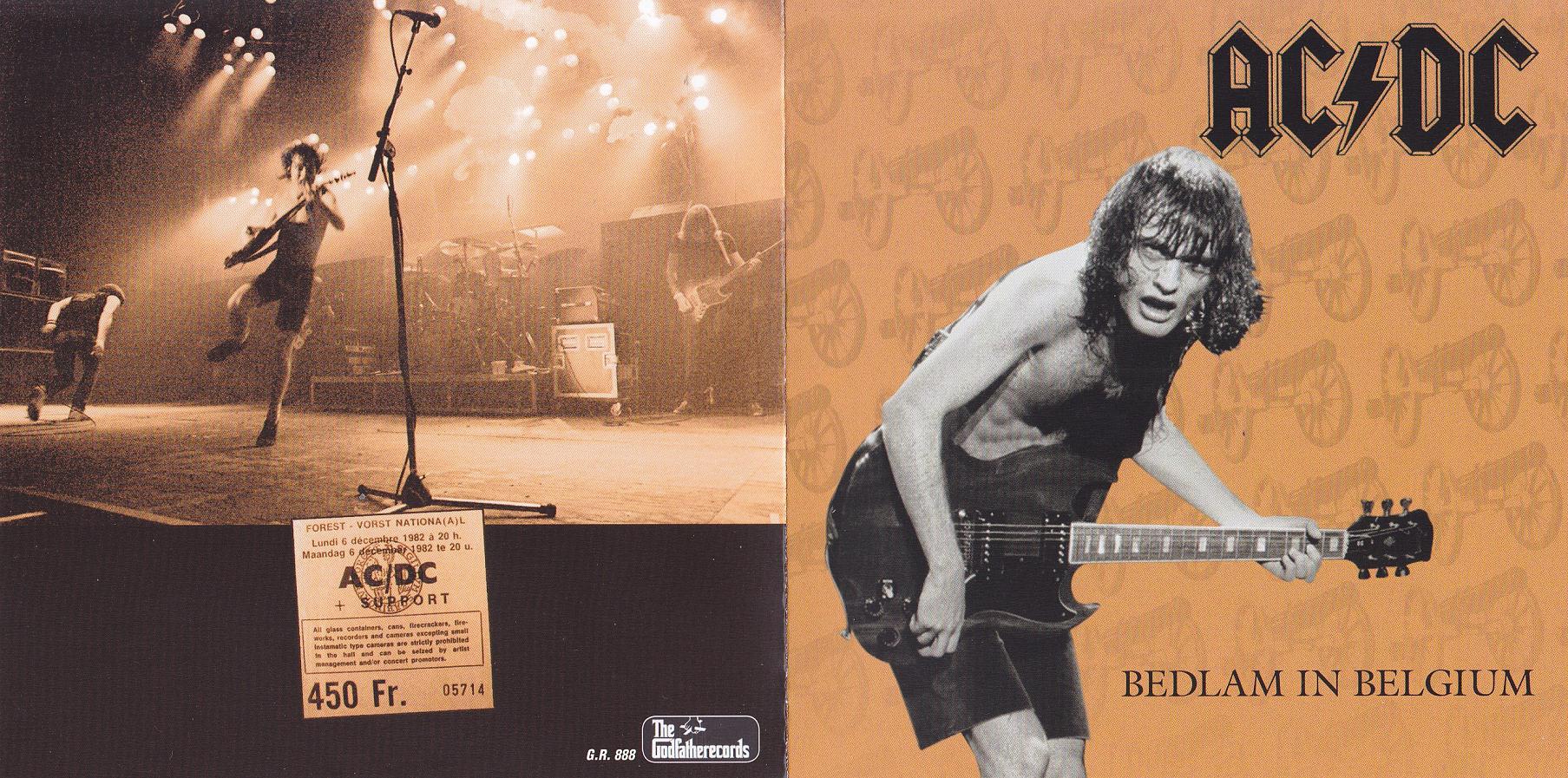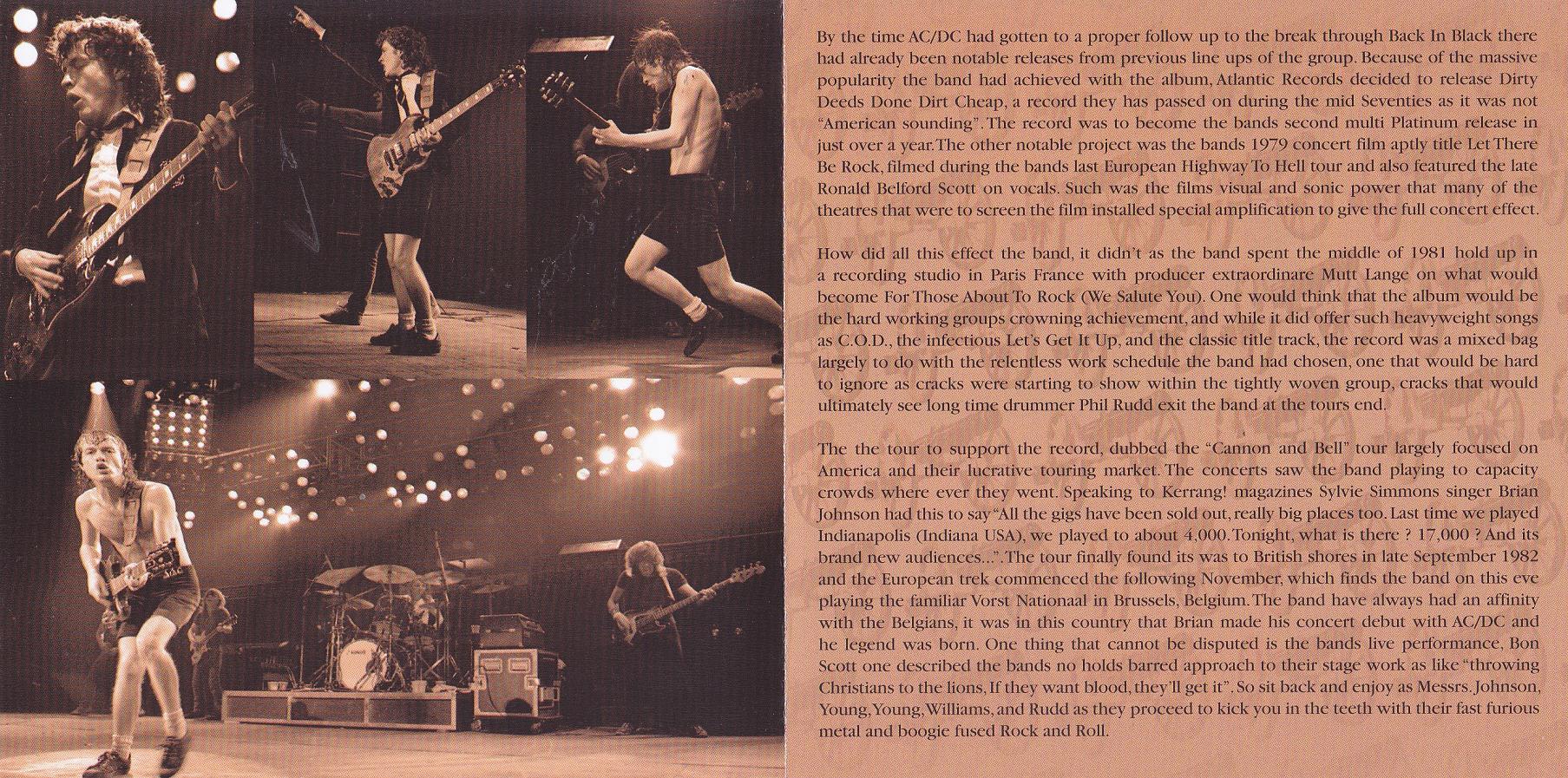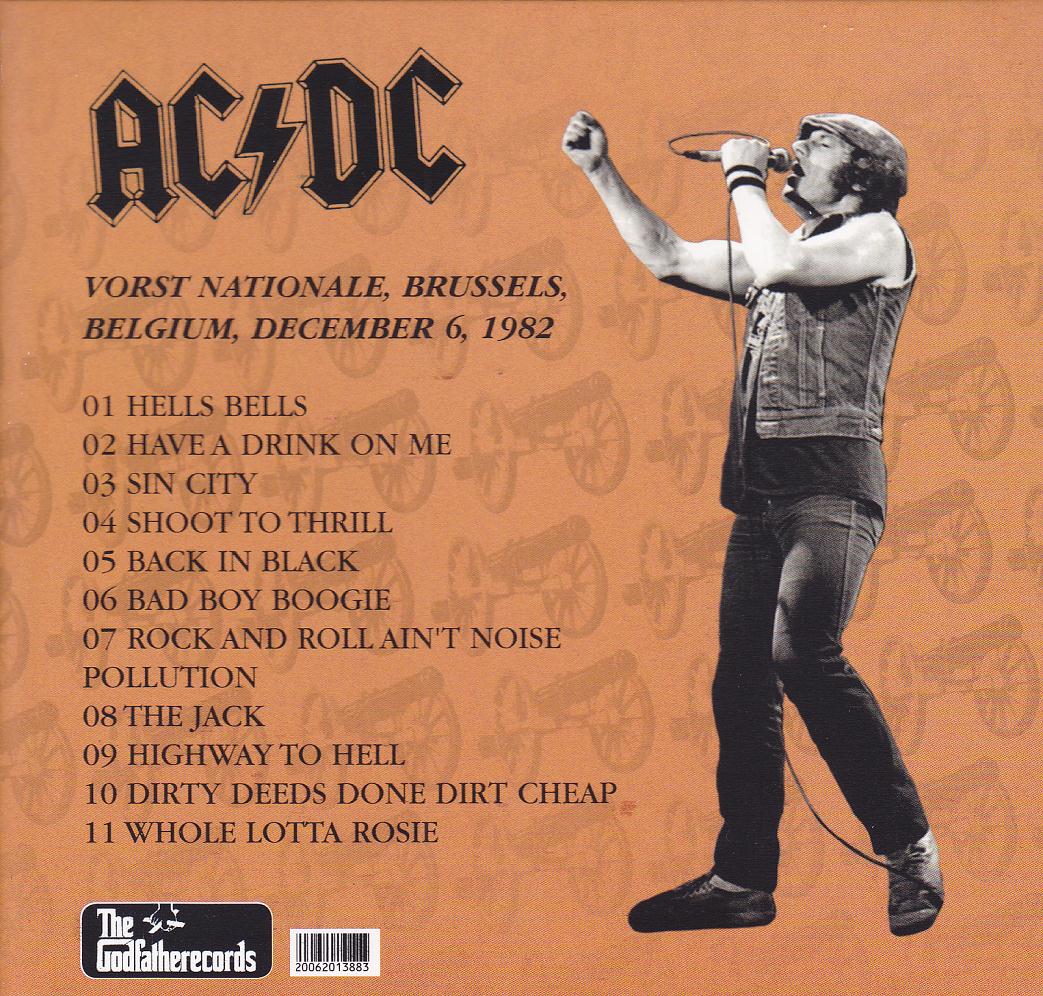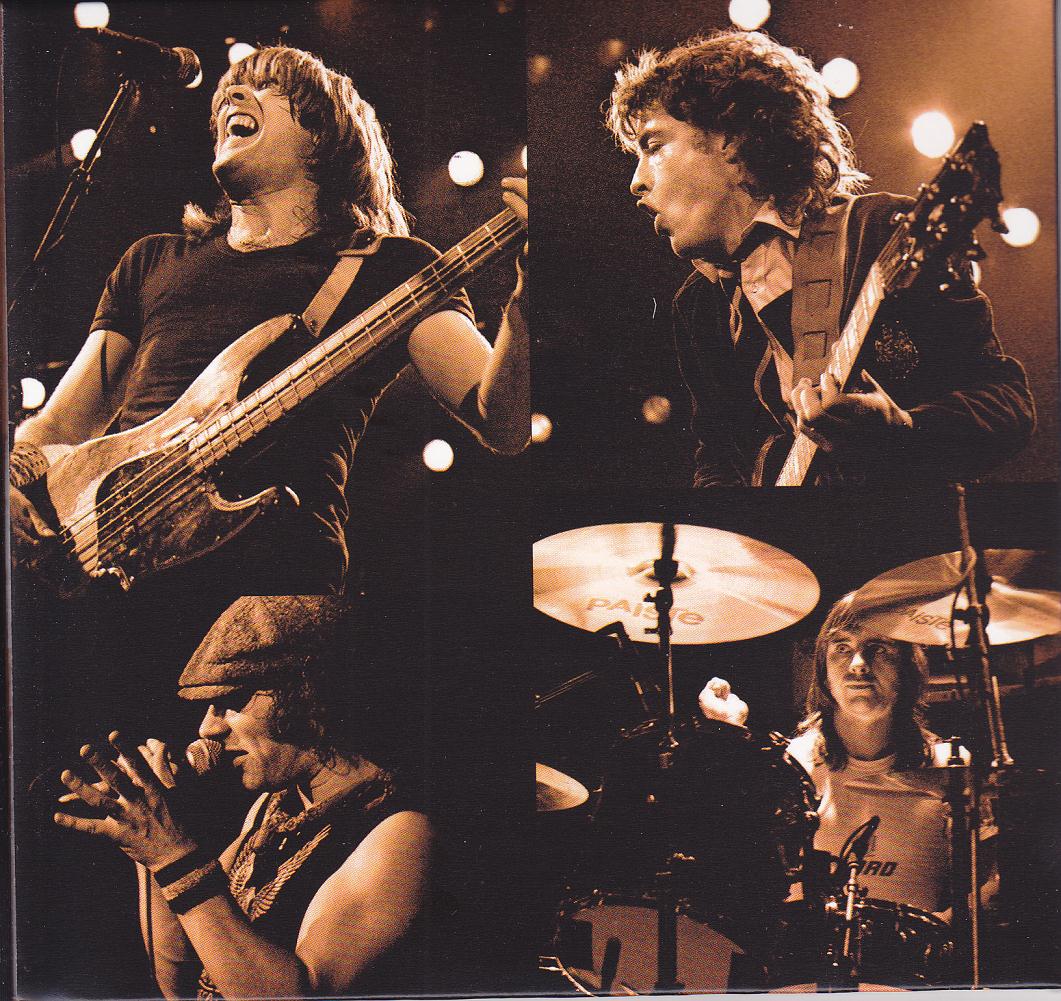 Bootleg n°2268