LIVE 1976

Date : 27/12/1976
Lieu : Capitol Center, Largo, Maryland
Label : Castle Classics
Référence : (CLACD-269)
Support : 1 cd (original silver)
Durée : 78:23 mn
Source : Soundboard
Qualité sonore : 8,5/10

Liste des titres :
1. Stairway to the stars (4.18)
2. Harvester of eyes (4.30)
3. Cities on flame (4.58)
4. ME 262 (5.14)
5. Dominance and submission (7.38)
6. Astronomy (7.26)
7. Buck's boogie (19.03)
8. This ain't the summer of love (11.56)
9. Born to be wild (7.01)
10. Don't fear the reaper (6.13)

Commentaire : Le son est d'une qualité tout à fait satisfaisante mais deux choses sont un peu gênantes. D'abord, il y a quelques variations dans la qualité de l'enregistrement – problèmes de micro ou défauts de la bande sur laquelle le master a été dupliqué? ; ensuite, on entend quasiment pas le public, ce qui donne un côté artificiel, surtout entre les morceaux, lorsque les musiciens parlent à une foule qu'on entend pas se manifester. Hormis ces deux réserves, c'est un bootleg particulièrement recommandable. Et il est disponible ci-dessous en format lossless.

Disponible ici :  https://1fichier.com/?pq7yi1ixkul1m1f6iihi
Pochette :
Livret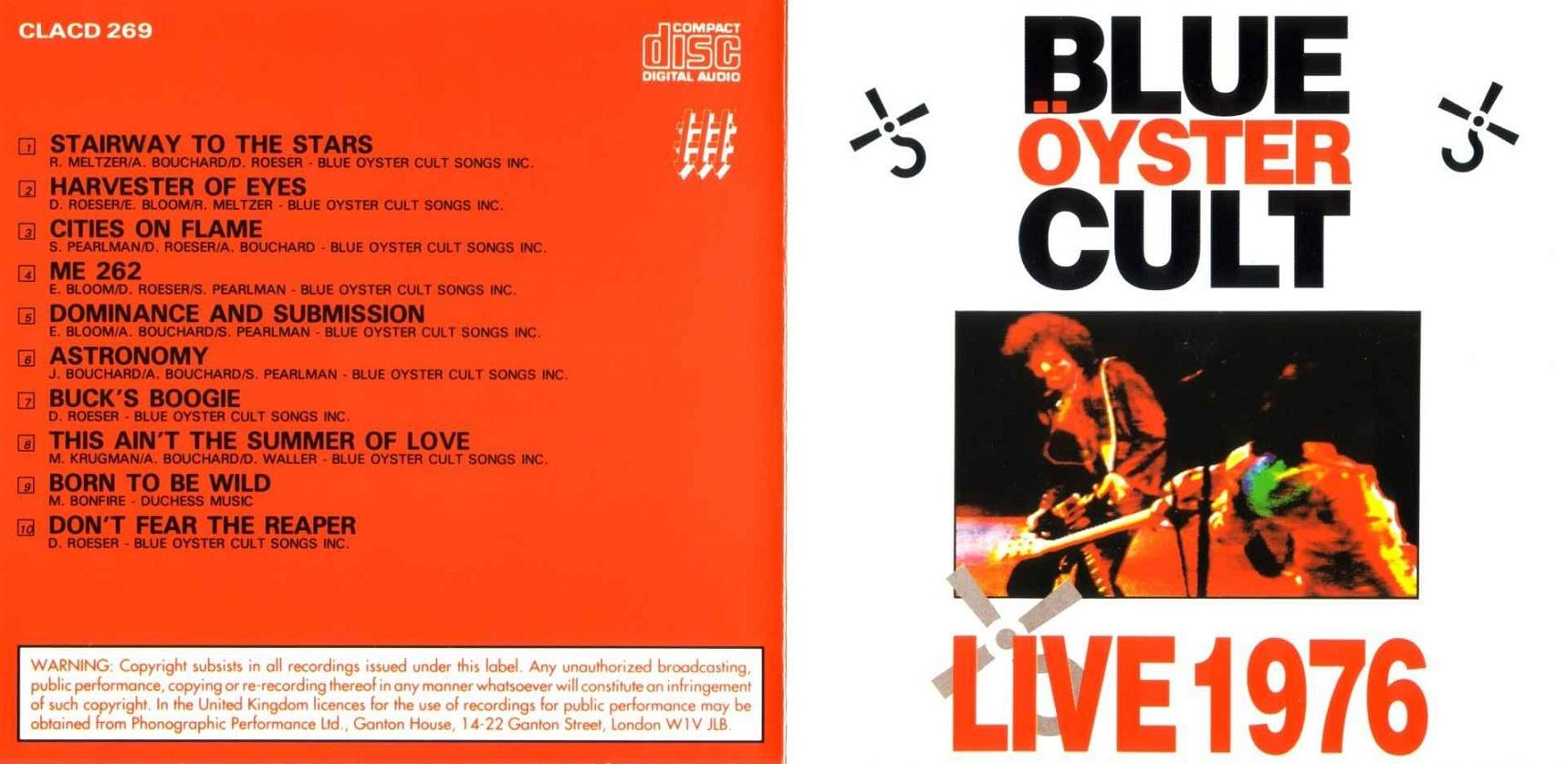 Livret intérieur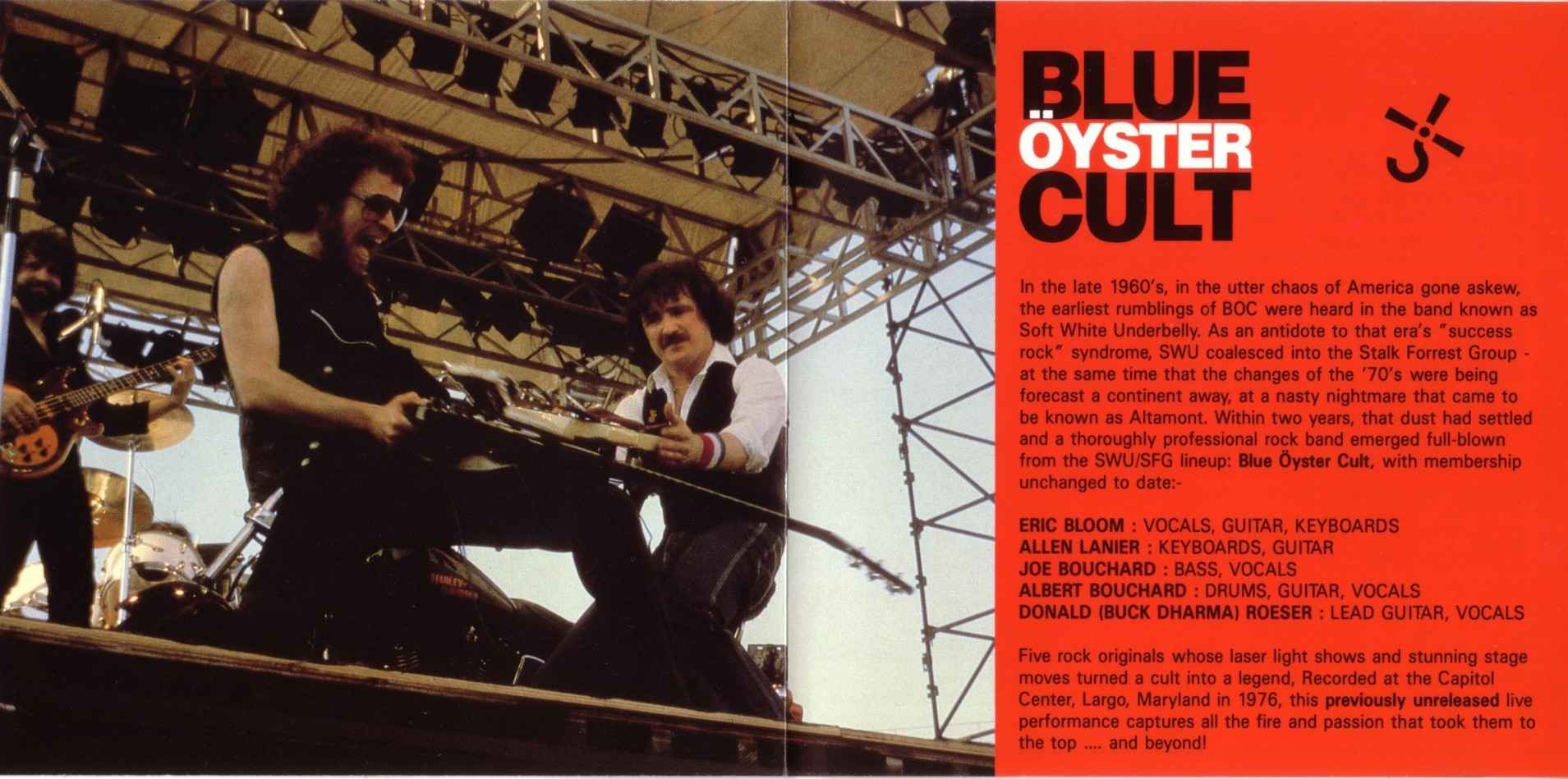 Dos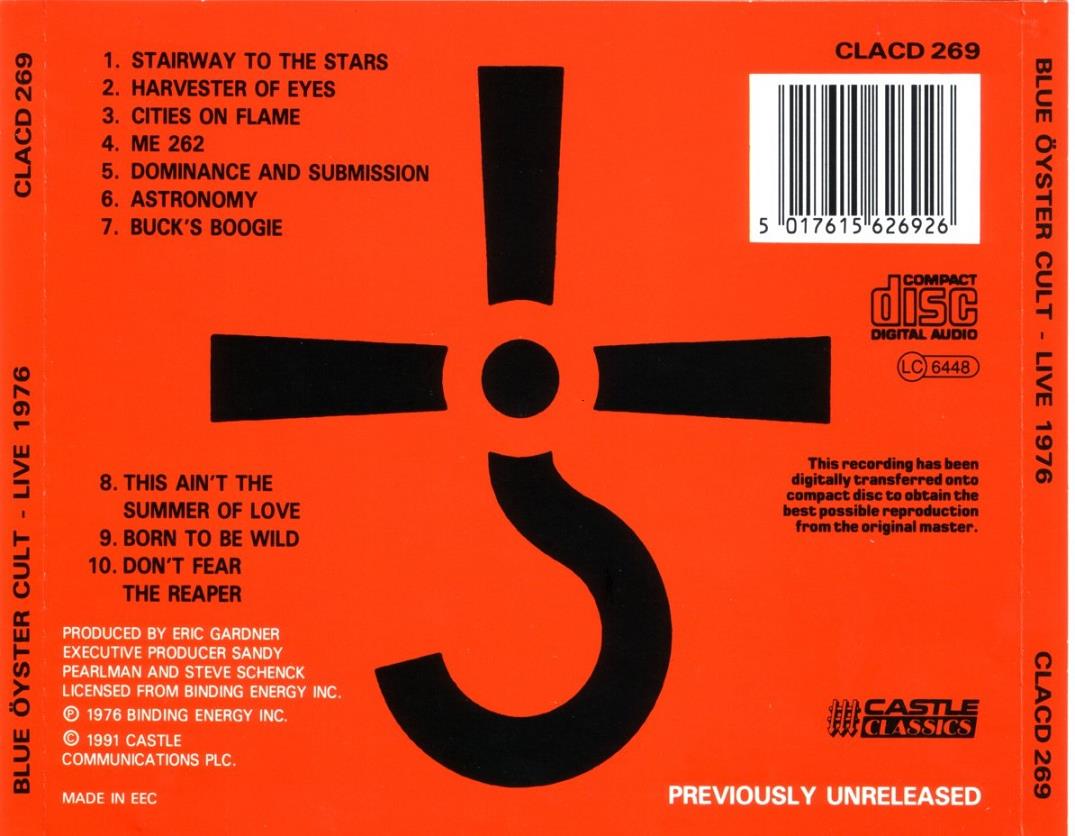 Disque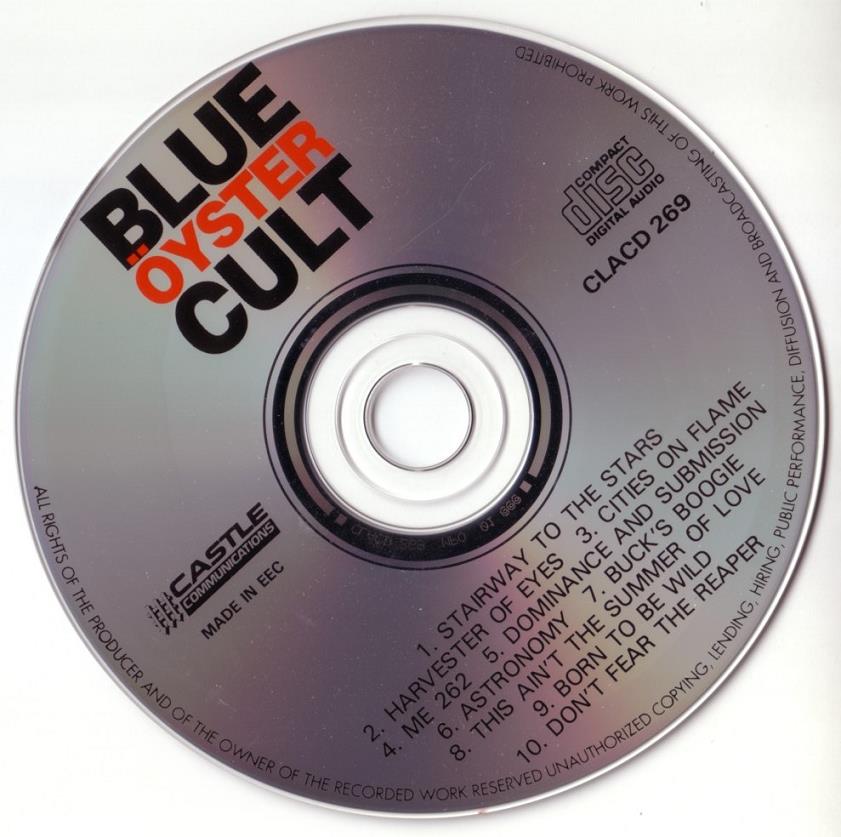 Bootleg n°258