ULTRA SONIC BOOGIE '71
Date : 01/02/1971
Lieu : Ultrasonic Studios, Hempstead, New York
Label : Cleopatra (version LP) / Purple Pyramid Records (version CD)
Support : 1 lp ou 1 cd
Durée : 60:36 mn
Source : WLIR FM Broadcast
Qualité sonore : 9/10

Liste des titres :
1. Evil (5:43)
2. Drums (2:34)
3. Evil (2:30)
4. Brother Bill (6:27)
5. Oleo (11:42)
6. No Need To Worry (13:46)
7. Tokin Chokin' (4:56)
8. Big Mama Boogie Pt 1 (7:35)
9. Big Mama Boogie Pt 2 (5:23)

Musiciens :
Rusty Day – vocals, harmonica;
Jim McCarty – guitar;
Tim Bogert – bass, background vocals;
Carmine Appice – drums, guitar (on t06), background vocals
Commentaires (par Bill Pardo) :  « The band kicks off with a scorching version of « Evil », complete with plenty of slashing guitar work from McCarty and a rumbling, unaccompanied drum solo from Appice. It's one of their heavier, most beloved songs and they do a fine job on it here, with Day's powerful vocals rough & ragged and soaring over the top.
The catchy and quite bluesy « Bro. Bill » comes up next, always one of their more charming tunes, and the rumbling « Oleo », complete with it's heavy blues riffs, slide guitar, harmonica, and beefy bass lines from Bogert, shows that at their core, Cactus were really a blues & boogie band with plenty of volume and fuzz. McCarty lays down a variety of tasty licks on the slow blues grind of « No Need to Worry », and the band even tackled their then newly released single « Token Chokin' « , a sing-along country blues number that was rarely if ever played live, so this obviously was a very special occasion. The extended blues/boogie romps « Big Mama Boogie (Parts 1 & 2) » are a lot of fun, showing Cactus at their playful, jamming best. »
Disponible ici* : http://www.guitars101.com/forums/f145/cactus-1971-xx-xx-hempstead-ny-fm-flac-122586.html
*Assurez-vous que le téléchargement de ces fichiers ne contrevienne pas à la législation en vigueur.
Pochette (version LP) :

Pochette (version CD) :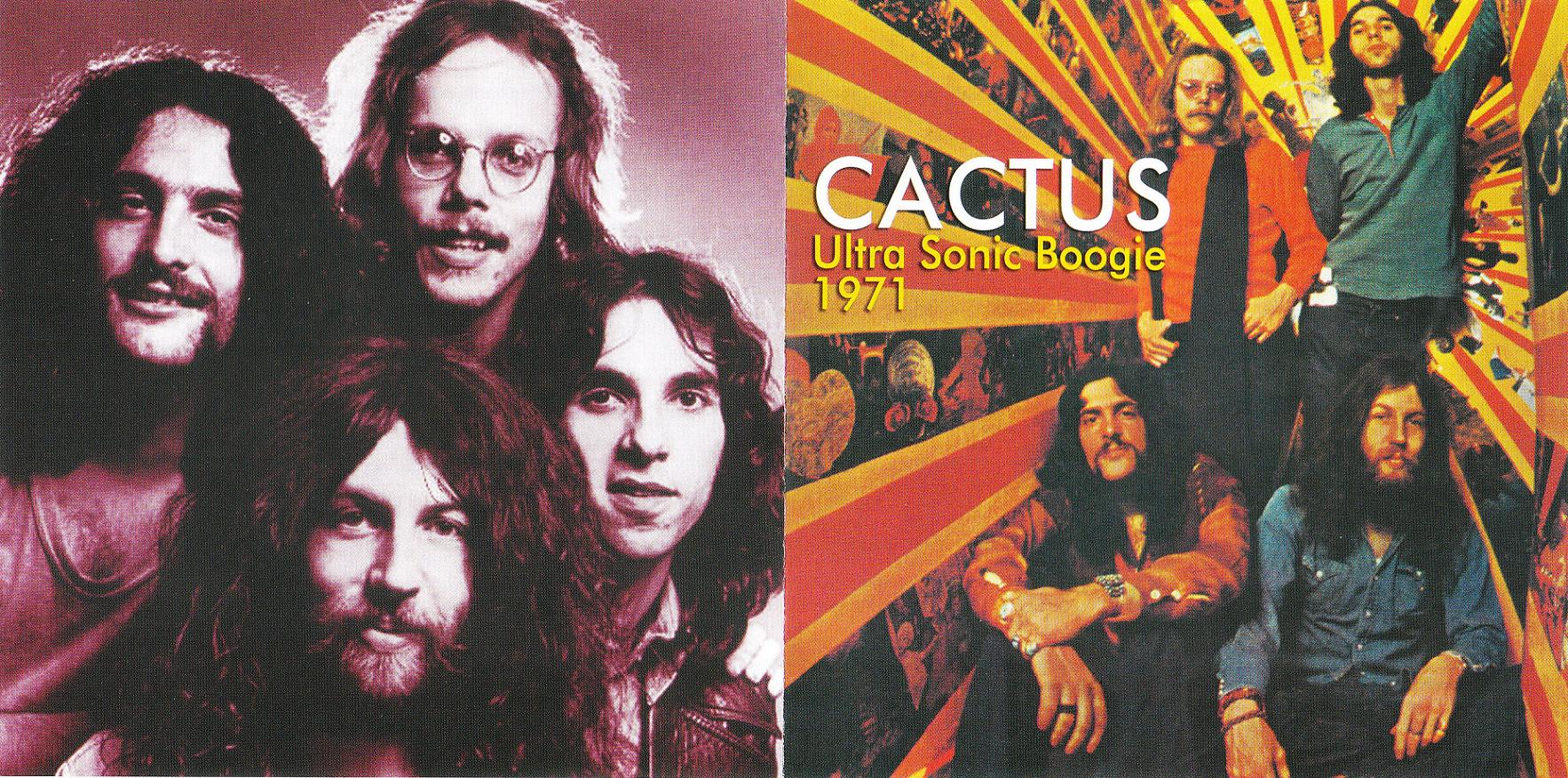 Bootleg n°1651