RUISROCK FESTIVAL

Date : 22/08/1970
Lieu : Ruisrock Festival, Turku, Finlande
Label : Fontana
Support :1 cd
Durée : 51:14 mn
Source : FM
Qualité sonore : 9/10

Liste des titres :
01. Rope Ladder To The Moon (10:28)
02. The Machine Demands A Sacrifice > Drum Solo (cuts) (10:54)
03. Downhill And Shadows (12:11)
04. Lost Angeles (11:29)
05. Walking in the Park (6:12)

Commentaire : Très bon concert,mais à cette date la composition du groupe a déjà profondément changé puisque le chanteur et guitariste James Litherland a été remplacé par Dave « Clem » Clempson et Tony Reeves par Mark Clarke. Enfin, un chanteur additionnel, Chris Farlowe, vient de se joindre au groupe.

Disponible ici : http://dfiles.eu/files/c2p5gh2bv
Pochette :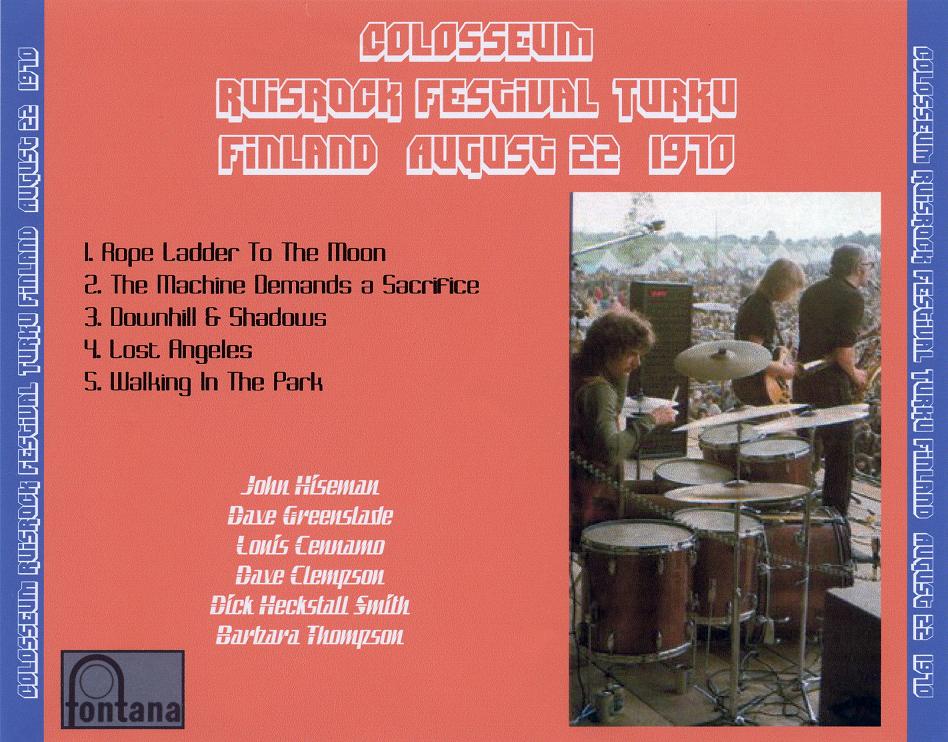 Bootleg n°299