ZIGGY GOES TO EAST

Date : 11/04/1973
Lieu : Shinjuku Koseinenkin Kaikan, Tokyo, Japan
Label : Trystar (Ref. : TR 003)
Support : 1 cd
Durée : 78:00 mn
Source : Audience
Qualité sonore : 6/10

Liste des titres :
01. Ode To Joy.
02. Hang On To Yourself.
03. Ziggy Stardust.
04. Changes.
05. Moonage Daydream.
06. John I'm Only Dancing.
07. Watch That Man.
08. Width Of A Circle.
09. Space Oddity.
10. Let's Spend The Night Together.
11. Time.
12. Five Years.
13. The Jean Genie.
14. Suffragette City.
15. Rock N Roll Suicide.

Commentaire :  Premier d'une série de concerts au Japon, où Bowie séjourne en ce printemps 1973. La qualité sonore de ces concerts au Japon est globalement médiocre. On peut toutefois noter l'étonnante ferveur du public japonais.
Pochette :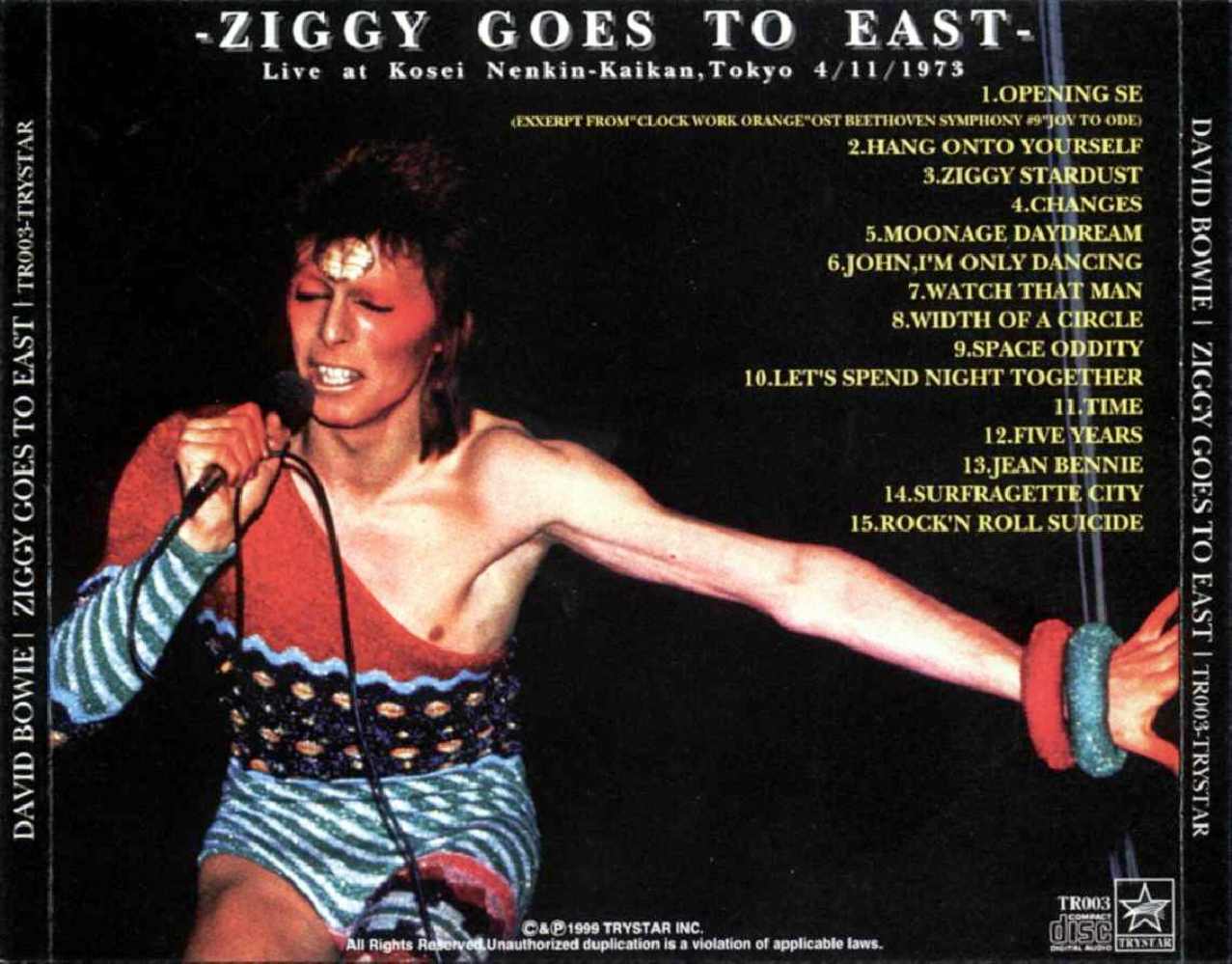 Bootleg n°1488