INTO THE FIRE

Date : 12/11/1970
Lieu : Konserthuset, Stockholm, Suède
Label : On Stage (Ref. : On Stage CD 12020)
Support : 1 cd
Durée : 60:27 mn
Source : FM
Qualité sonore : 9,5/10

Liste des titres :
01. Into The Fire (4:11)
02. Black Night (7:16)
03. Speed King (10:33)
04. Paint It Black (9:40)
05. Mandrake Root (28:43)

Commentaire : Une excellente trouvaille récente (décembre 2012), d'autant plus que le label « On Stage » n'est pas particulièrement réputé pour la qualité de ses productions, souvent des bout de concerts assemblés sans rime ni raison. Pour une fois, tout vient du même concert et le son est excellent. En plus, « Into the fire » (la chanson) n'a pas été jouée très souvent.
Depuis, de nombreux bootlegs ont été récupérés par la maison de disque de Deep Purple, qui les a publié dans des double CD classieux. Le concert de Stockholm a fait l'objet d'une de ces récupérations.
Disponible ici* : http://musique.fnac.com/a6842343/Deep-Purple-Stockholm-1970-2-CD-DVD-CD-album

*Assurez-vous que vous avez assez d'argent pour acheter ces recyclages de bootlegs hors de prix.  
Pochette :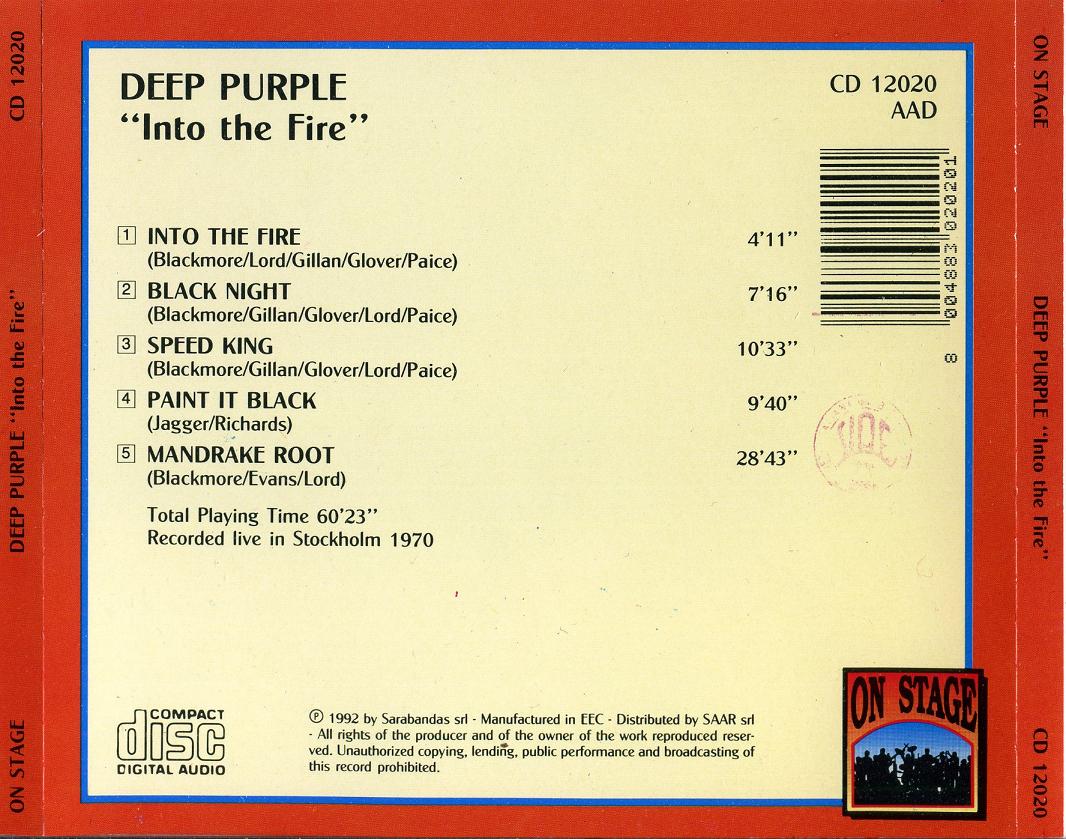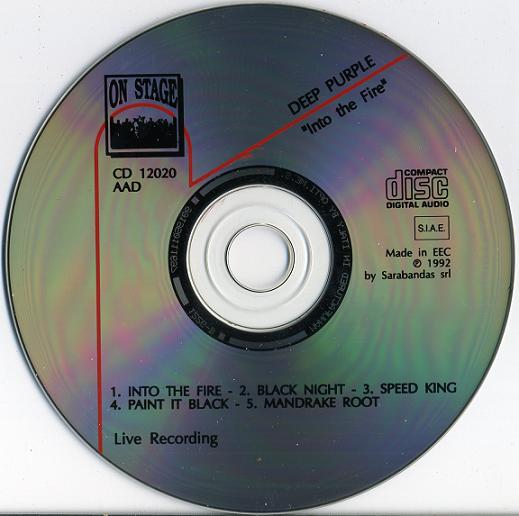 Bootleg n°1653