ONE NIGHT IN TIME
Date : 1993
Lieu : Enregistré en studio (lieu inconnu)
Label : Dovonan's Friends
Support : 1 cd
Durée : 41:41 mn
Source : Soundboard
Qualité sonore : 10/10

Liste des titres :
01. One Night In Time (4:33)
02. Dear Heart (3:39)
03. You Got Me Reeling (Only For You) (4:08)
04. The Sensitive Kind (4:15)
05. Runaway (4:55)
06. When All The World Is Young (5:32)
07. What's A Girl (3:26)
08. Forever Your Love (3:35)
09. You Do Belong (Teenage Suicide) (3:51)
10. There Are No Roads (3:47)
Commentaire:
Il s'agit d'un album semi-officiel de Donovan mais qui n'a jamais été commercialisé. Il a été distribué sous forme de cassette offerte avec le fanzine Donovan's Friends en 1993. Quelques informations supplémentaires sur les circonstances de l'enregistrement :
« After his 1984 album Lady of the Stars failed to meet success in both the US and UK, Donovan temporarily retired from recording studio albums. In 1990, Donovan's 1960's albums were reissued on CD for the first time. His 1990 live album Rising and the 1992 Epic Records boxed set Troubadour: The Definitive Collection 1964-1976 were also bringing Donovan's music back into record stores.
Although this renewed interest in Donovan's music grew over the next few years, in 1993 he was still without a record label in the US or UK. » (wikipedia)
Disponible ici (en mp3)* :  https://1fichier.com/?rf67fqef0n

*Assurez-vous que le téléchargement de ces fichiers ne contrevienne pas à la législation en vigueur.
Pochette: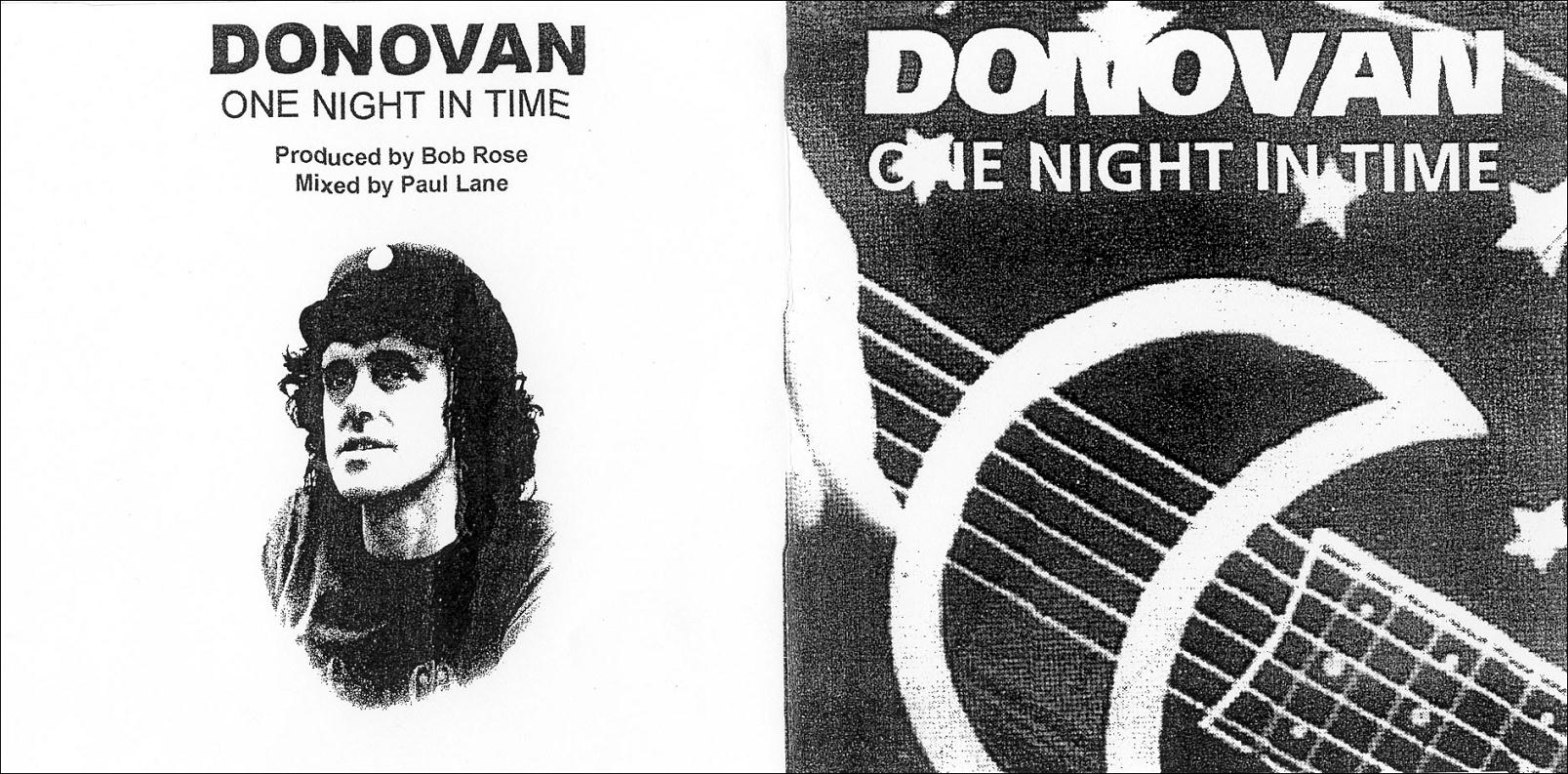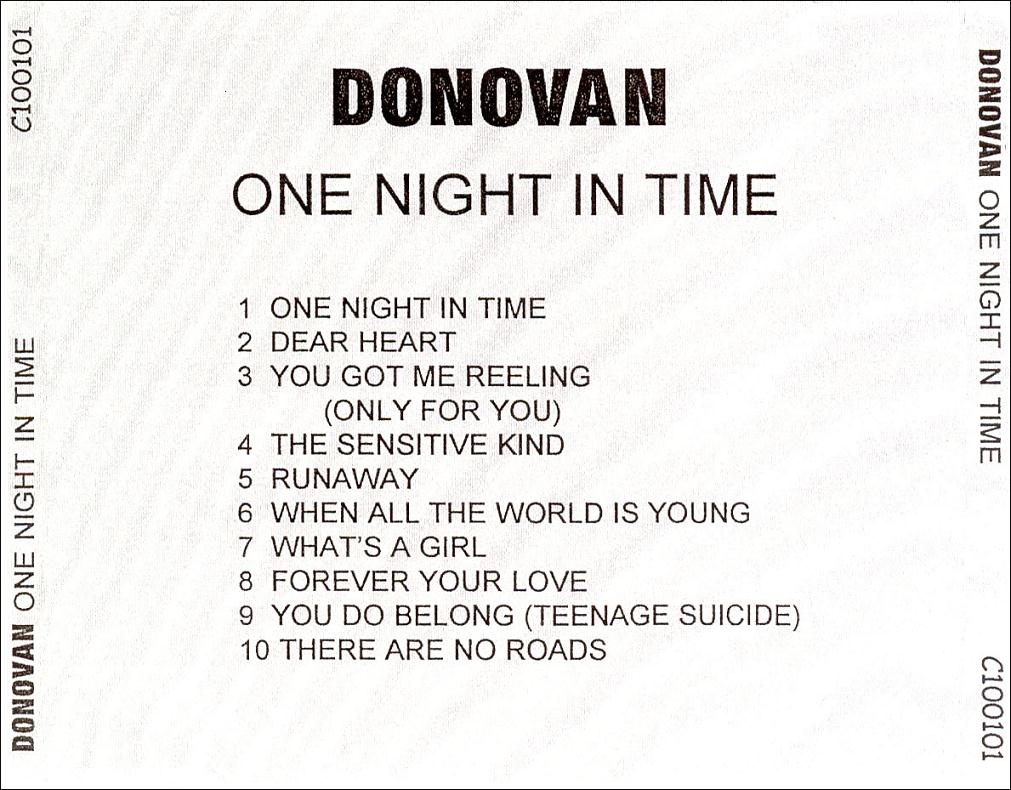 Bootleg n°2771