JAKKI BRAMBLES SESSIONS 1992

Date : 04/12/1992
Lieu : Maida vale Studios, Radio 1 FM, London
Label : Ace Bootlegs Productions
Support : 1 cd
Durée : 25:53 mn
Source : FM
Qualité sonore : 9/10

Liste des titres :
1. Intro (1:29)
2. Everything's Ruined (4:43)
3. chat (1:57)
4. Epic (4:53)
5. chat (2:34)
6. Midlife Crisis (3:52)
7. chat (1:53)
8. RV (4:32)

Commentaire : Broadcast live by BBC Radio One on the jakki Brambles show, this has the boys playing 4 songs in front of a small audience at the BBC's Maidevale studios, with chat in between. The songs are the usual fair, but the banter is highly entertaining. The band sarcastically work their way through topics like trashing hotels, the infamous G'n'R tour and their lack of popularity in the US.

Disponible ici en streaming : http://newfaithnomore.com/2011/12/20/faith-no-more-studio-live-maida-vale-1992/
Pochette :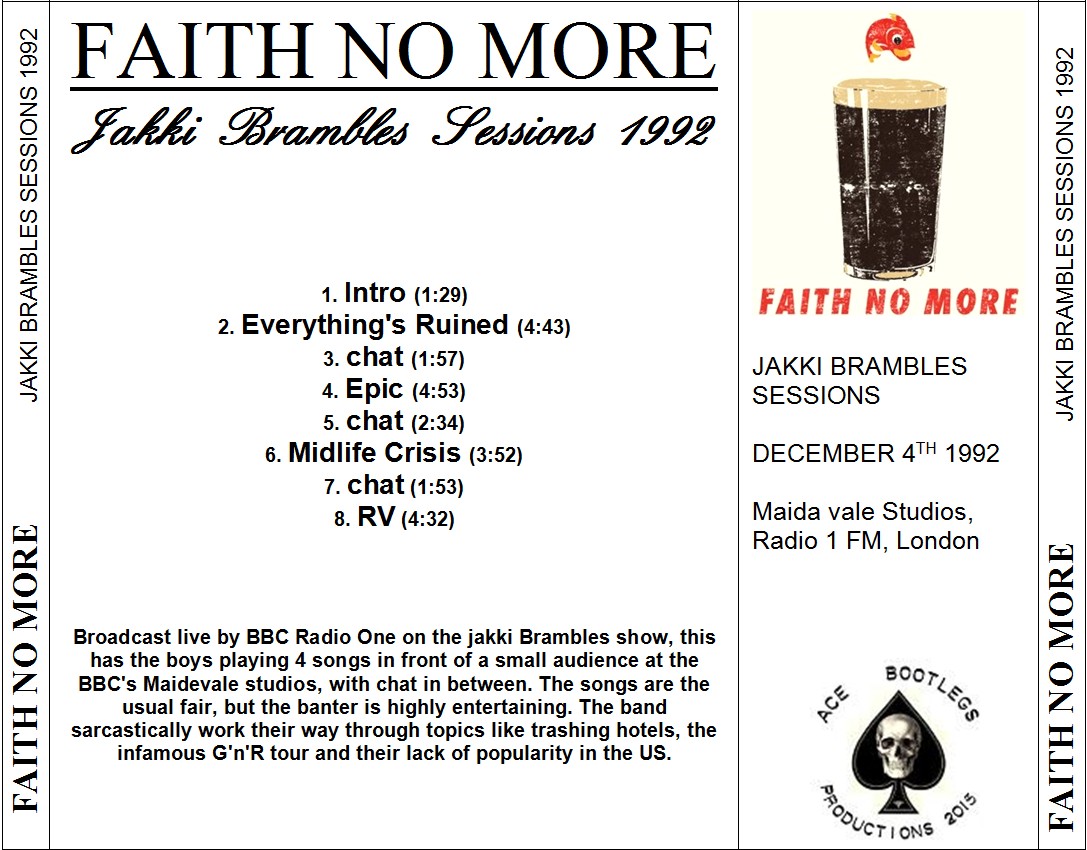 Bootleg n°898