1973 02 22 PALASPORT
aka KING OF THE KINGS – LORD OF THE LORDS

Date : 22/01/1973
Lieu : Palasport, Roma, Italia, 22/01/1973
Label (version King of the Kings) : ARChives (Ref. ARC 028)
Support : 1 cd ou 2 vinyl LP (picture discs)
Durée : 78:01 mn
Source : Soundboard
Qualité sonore : 8,5/10

Liste des titres :
1. Watcher Of The Skies (8:21)
2. Henry & Cynthia Story (1:09)
3. The Musical Box (11:32)
4. Intro To The Fontaine Of Salmacis (0:31)
5. The Fontaine Of Salmacis (8:49)
6. The Return Of The Giant Hogweed (10:38)
7. Supper's Ready (23:04)
8. The Knife (13:57)

Commentaire : La version CD n'est que le rippage du vinyl. Ce bootleg aurait pu être une merveille (un concert de 1973 en qualité soundboard) malheureusement, le micro de Peter Gabriel n'a pas été raccordé à la table de mixage ; on entend des bribes du chants qui passent par le micro de Phil Collins. C'est donc une sorte de version instrumentale.

Disponible ici* : http://dfiles.eu/files/rio0ok24b

*Assurez-vous que le téléchargement de ces fichiers ne contrevienne pas à la législation en vigueur.
Pochette (version CD) :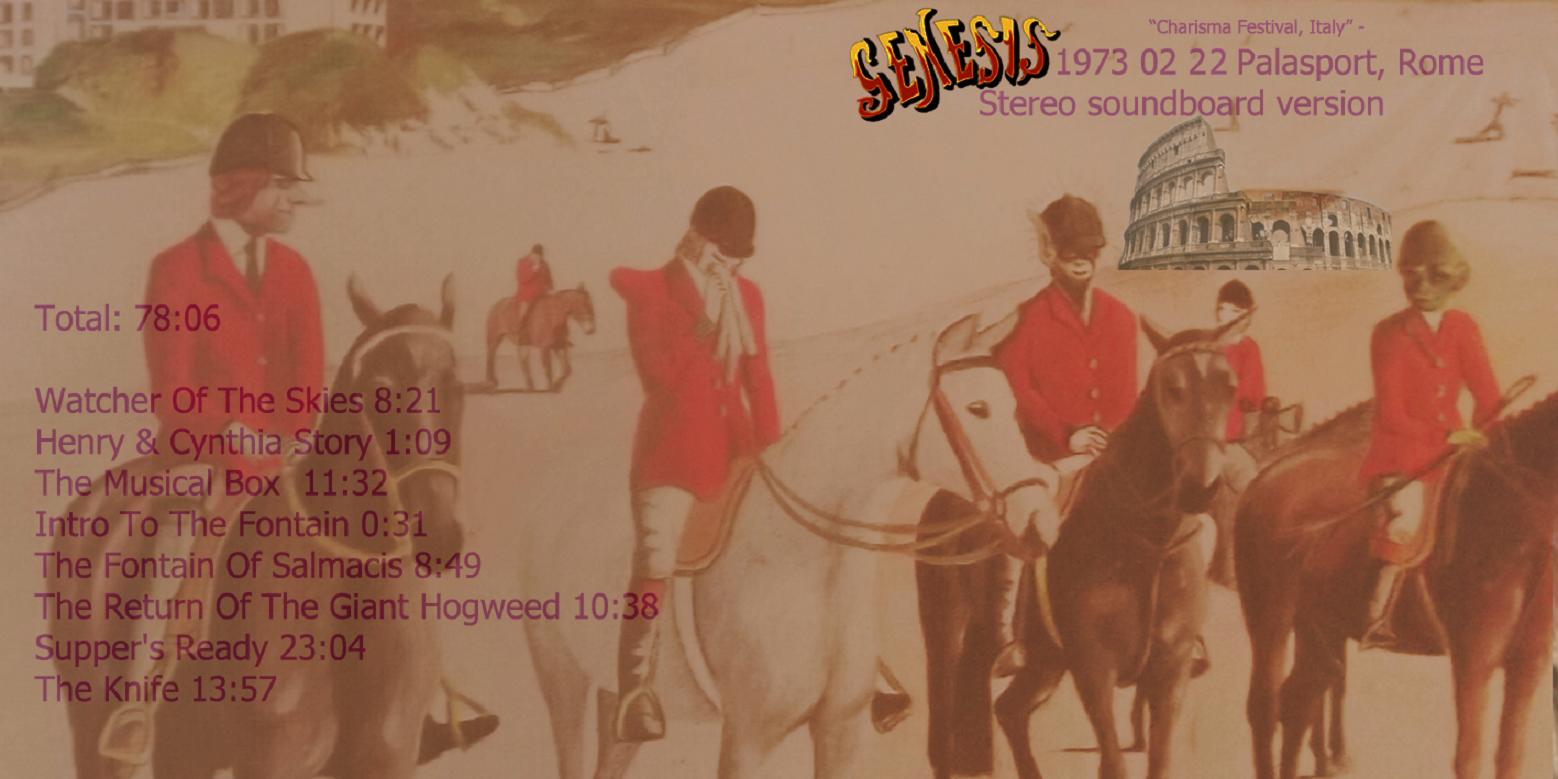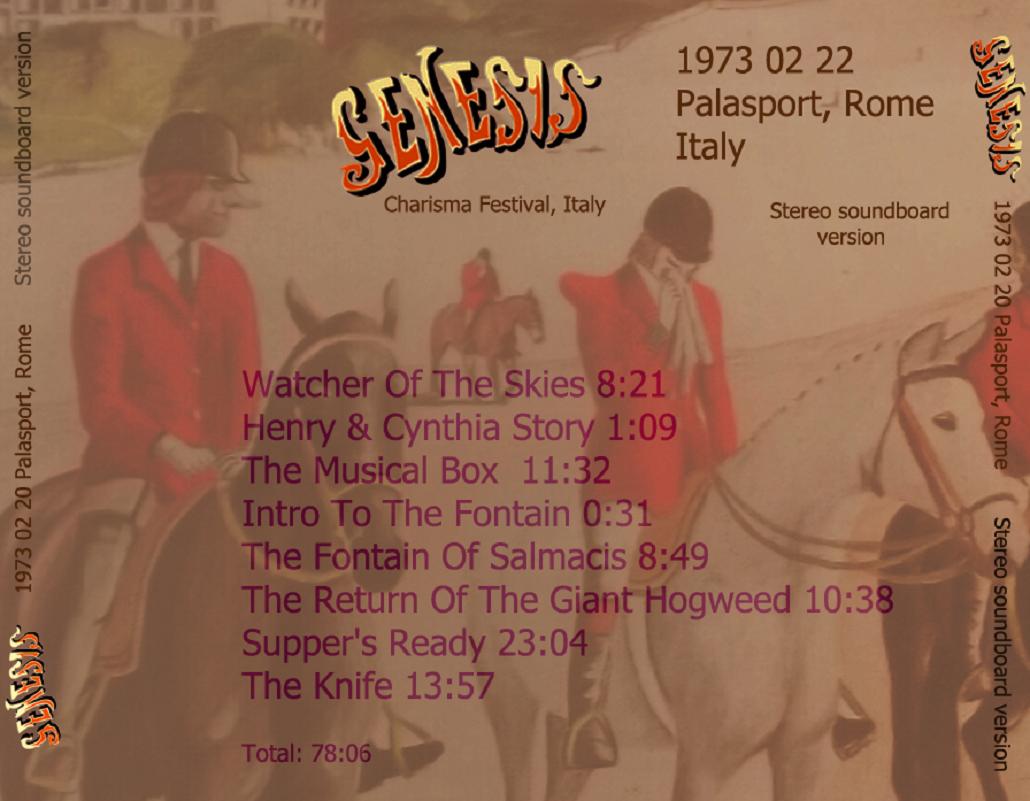 Pochette (version LP) :
Bootleg n°614