LIVE IN BERLIN

Date : 08/06/1987
Lieu : Reichstagsgelaende, Platz der Republik, Berlin, Germany
Label : TM Productions (Ref. : GEN870608TM)
Support : 2 cd
Durée : 132:56 mn
Source : Pre-FM master DAT
Qualité sonore : 10/10

Liste des titres :
CD 1 – 67:32
1. Mama (07:15)
2. Abacab (12:13)
3. Domino (12:01)
4. ThatÆs All (05:02)
5. The Brazilian (06:20)
6. In The Cage / In That Quiet Earth / Afterglow (17:00)
7. Land Of Confusion (07:36)
CD 2 – 68:54
1. Tonight, Tonight, Tonight (09:28)
2. Throwing It All Away (07:08)
3. Audience Participation (04:43)
4. Home By The Sea / Second Home By The Sea (11:57)
5. Invisible Touch (05:11)
6. Drum Duet (05:56)
7. Los Endos (10:05)
8. Turn It On Again + Medley* (14:20)
*Comprising: Everybody Needs (Somebody To Love), (I Can't Get No) Satisfaction, Twist And Shout, Reach Out (I'll Be There), You've Lost That Loving Feeling, Pinball Wizard, In The Midnight Hour, Turn It On Again
Commentaire (by Tom) : Audio-source: Pre-FM DAT, with the exception of « Throwing It All Away », « Drum Duet » and most of the spoken introductions. Most likely, these bits were omitted to keep the program length below 120 mins. So I had to restore the show with the help of a 2nd gen Cassette tape that David D was kind to lend me.
This tape was noticably worse than the DAT and I remember it was not easy to adjust, but as no one has noticed the fact that the remaster was a composite, I think it must have worked 😉
Mastered with Sonic Solutions, restauration of the 2nd gen recordings with Sonic Solutions NoNoise. Further processing: SPL Spectralizer and SPL Maximizer.
Disponible ici* : http://plumdusty.blogspot.fr/2013/07/genesis-1987-06-08-reichstagsgelaendepl.html
*Assurez-vous que le téléchargement de ces fichiers ne contrevienne pas à la législation en vigueur.
Pochette: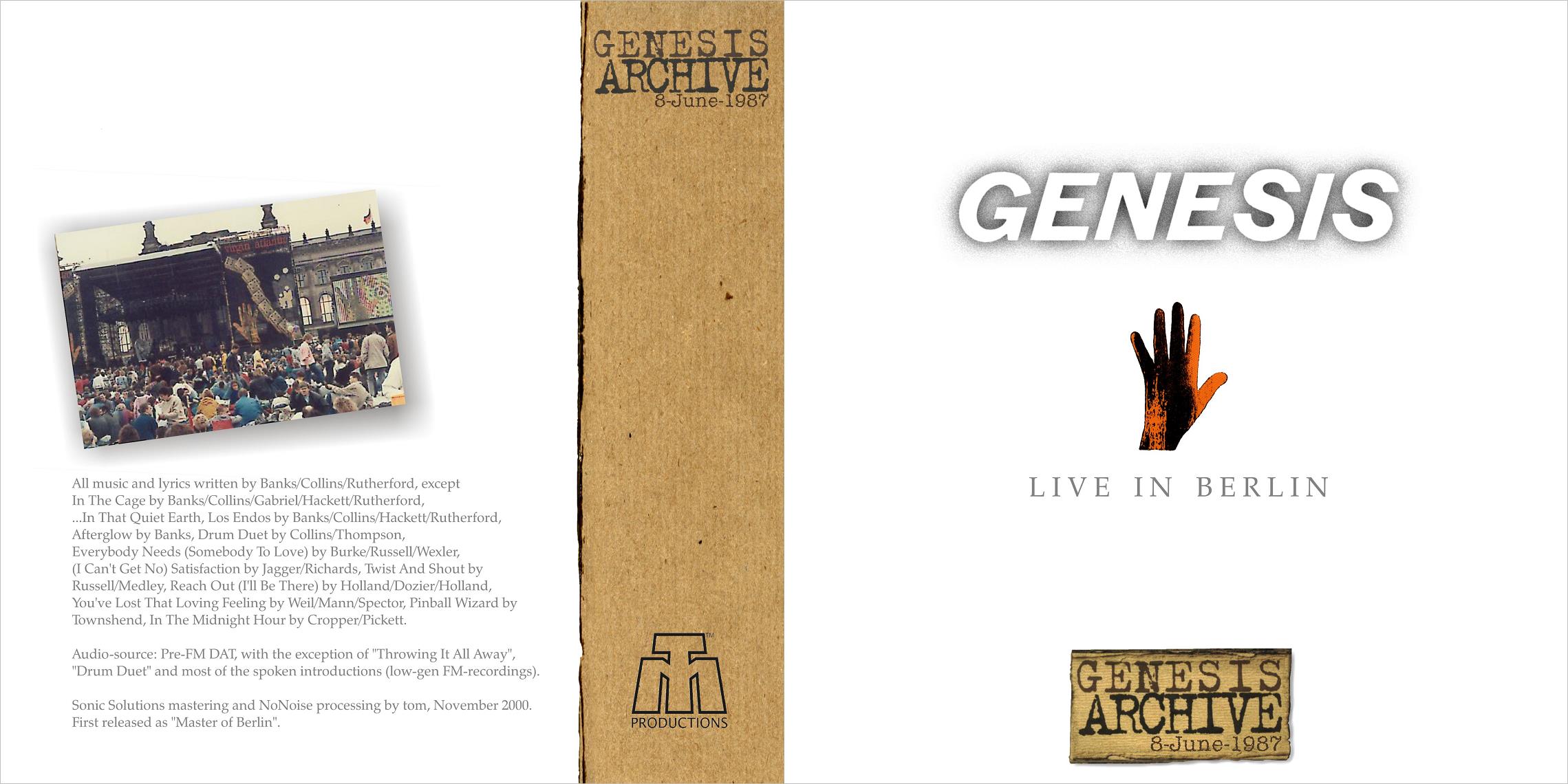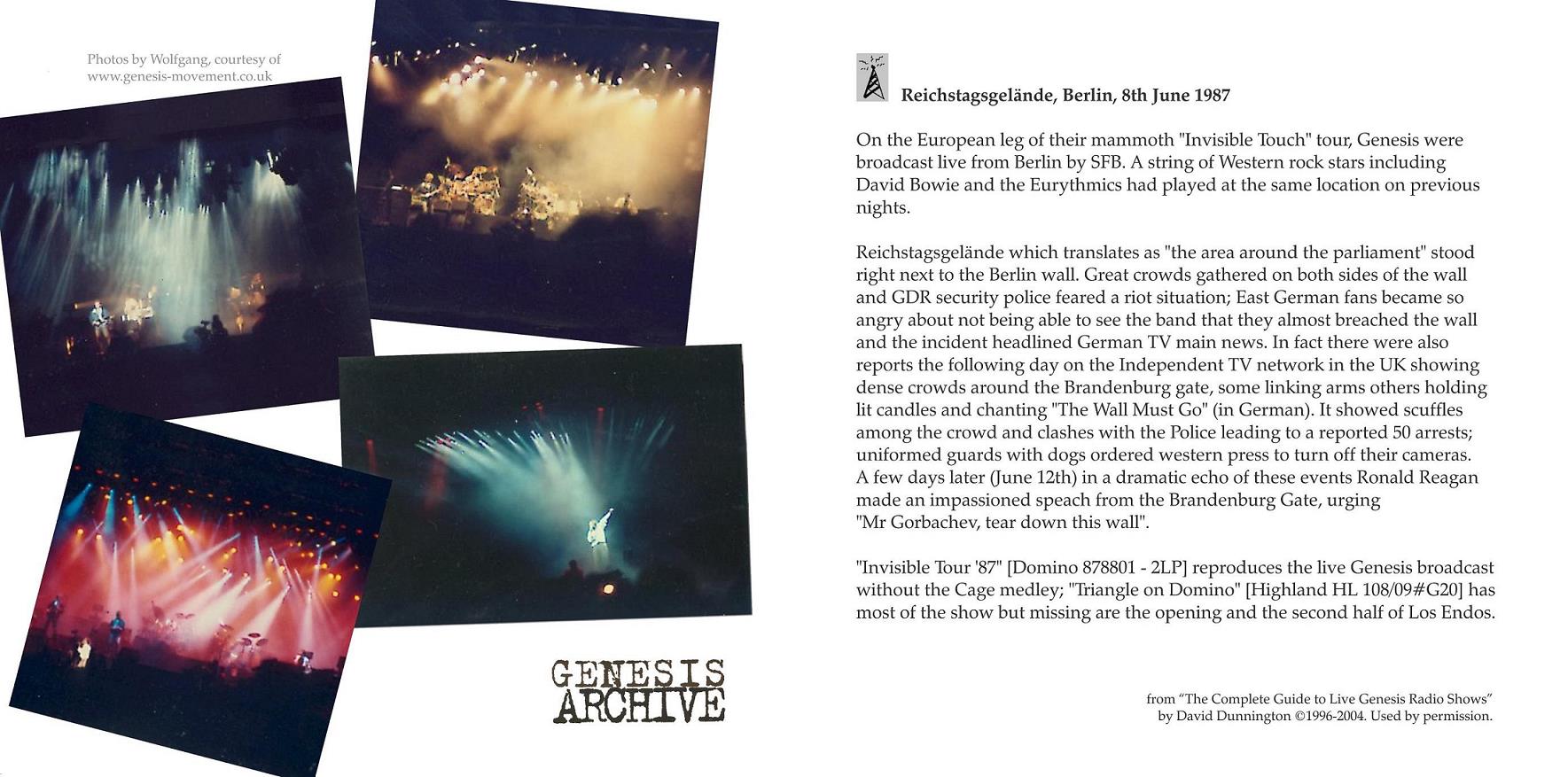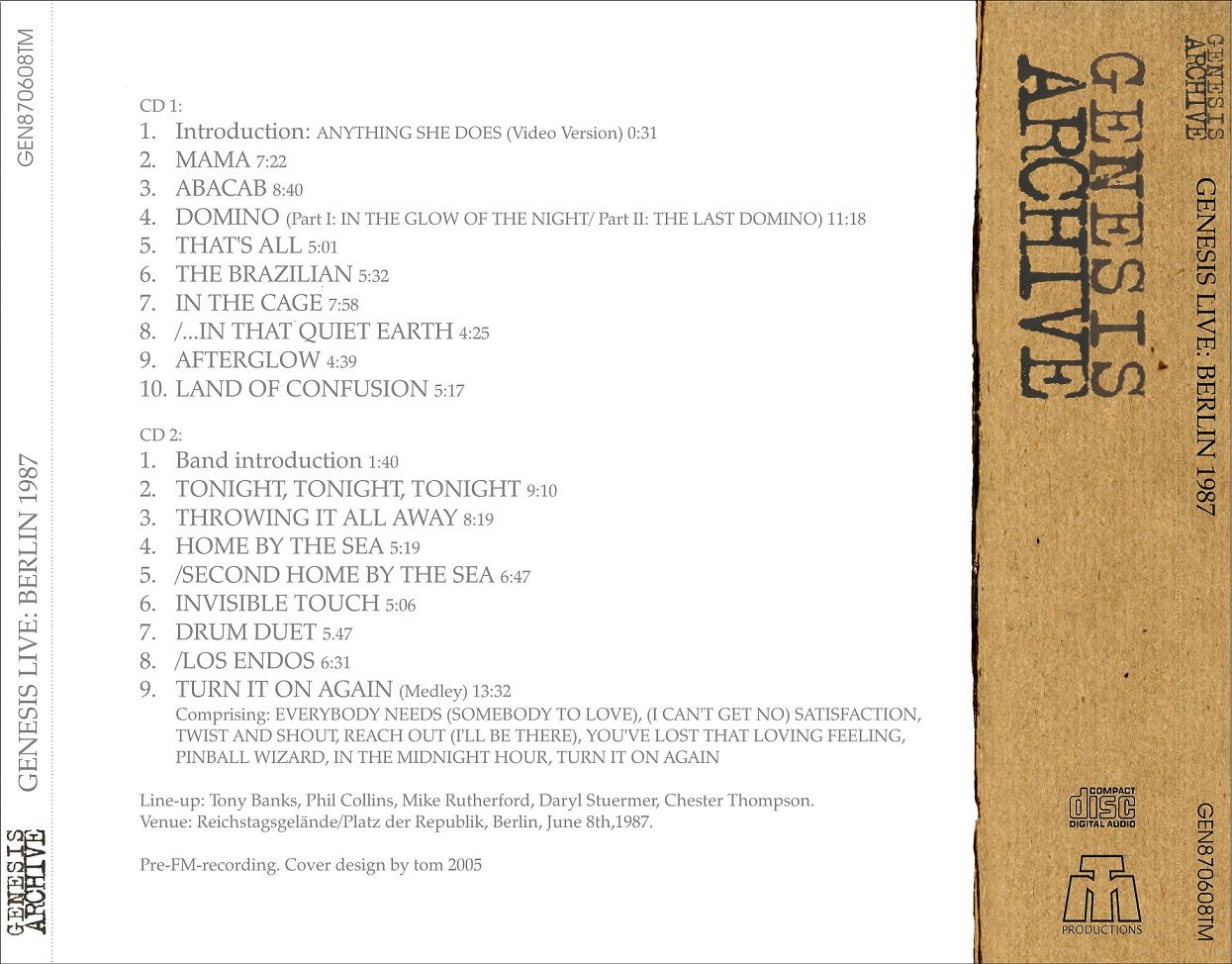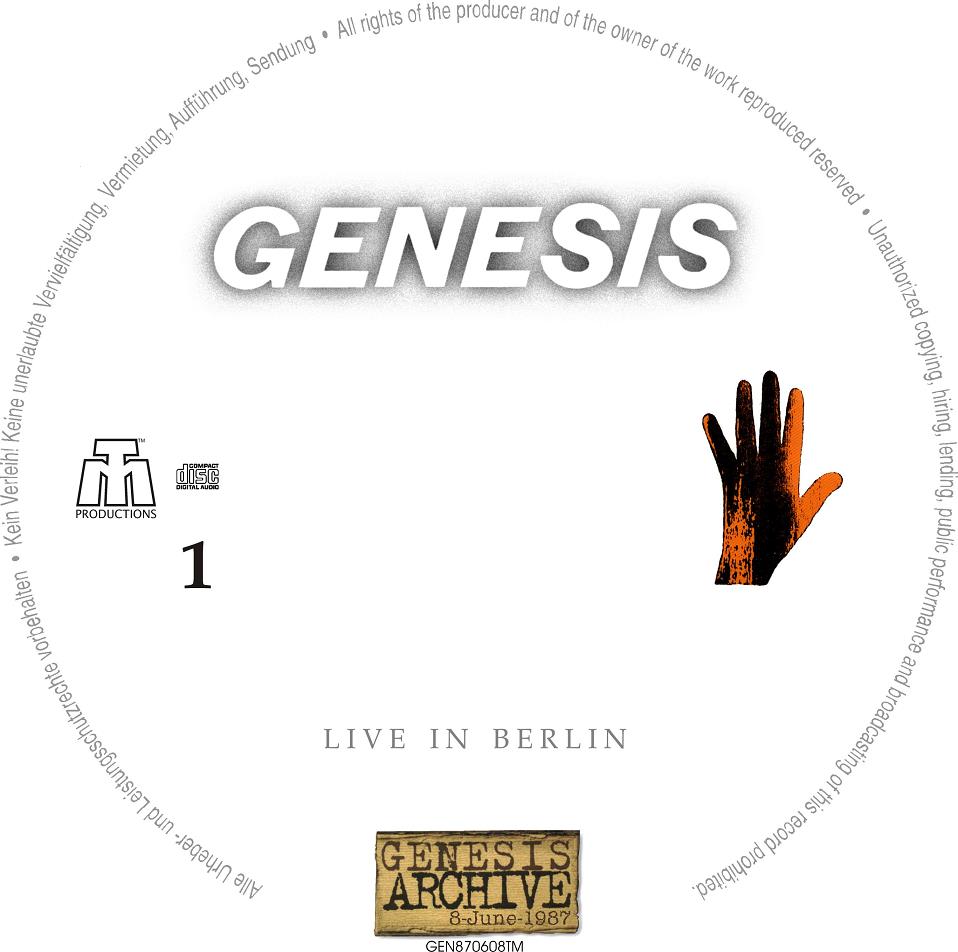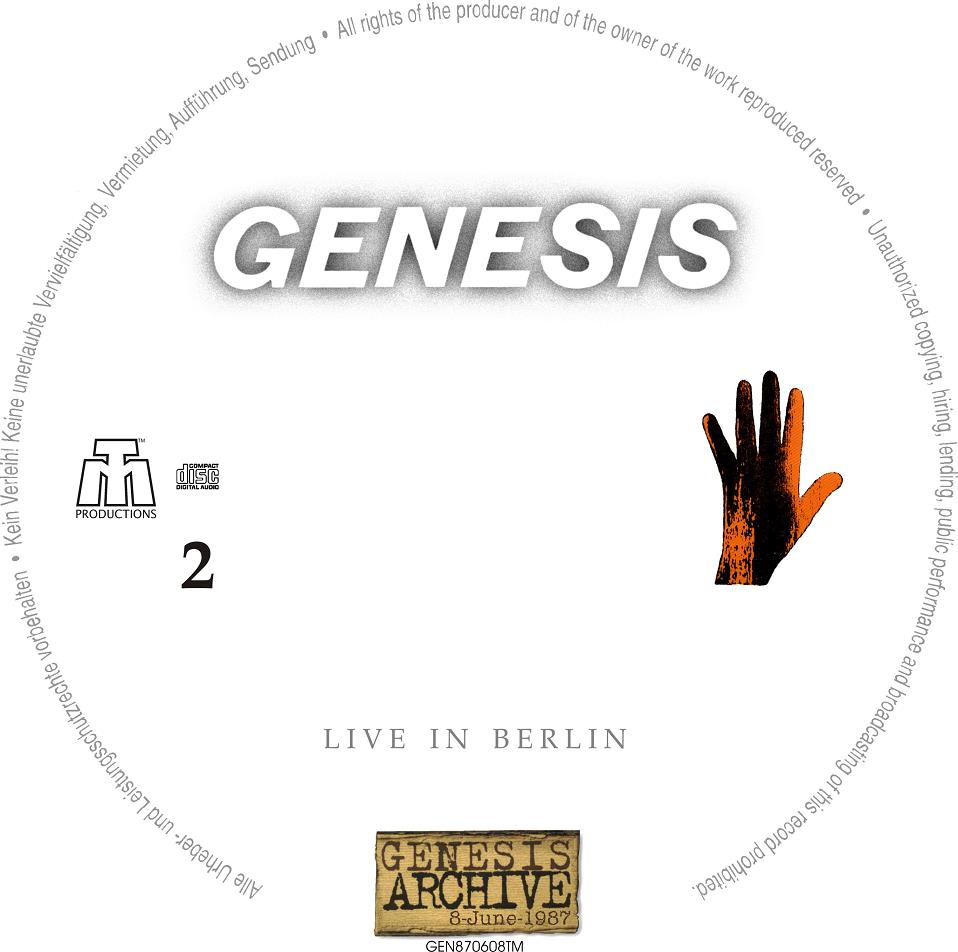 Bootleg n°3456