LIVE AT THE RAINBOW

Date : 28/10/1980
Lieu : The Rainbow, Londres, Royaume-Uni
Label : Inconnu
Support : 1 cd (mp3 128 kbps)
Durée : 69:11 mn
Source : Soundboard ou audience ?
Qualité sonore : 8,5/10

Liste des titres :
01-The Ides of March (1:35)
02-Sanctuary (4:28)
03-Wrathchild (3:16)
04-Prowler (5:52)
05-Remember Tomorrow (4:48)
06-Killers (5:18)
07-Another Life (6:42)
08-Prowler (5:28)
09-Innocent Exile (5:10)
10-Phantom of the Opera (8:08)
11-Iron Maiden (4:38)
12-Running Free (3:33)
13-Dirfter (10:15)
Commentaire : Un concert qui circule dans différentes versions, qui différent les unes des autres par le nombre de titres.
Disponible ici (en mp3)* : http://freshandlive.blogspot.fr/2015/01/iron-maiden-live-at-rainbow-20101980.html

*Assurez-vous que le téléchargement de ces fichiers ne contrevienne pas à la législation en vigueur.  
Pochette* :
*Aucune de correspond exactement à ma version du concert. Même les sites d'information sur internet donnent des setlists différentes de celles des bootlegs en circulation. Les différences sont toujours minimes et portent généralement sur les derniers titres du concert. A défaut de la pochette exacte, en voici quelques unes qui s'en rapprochent.
Version 1 – Dos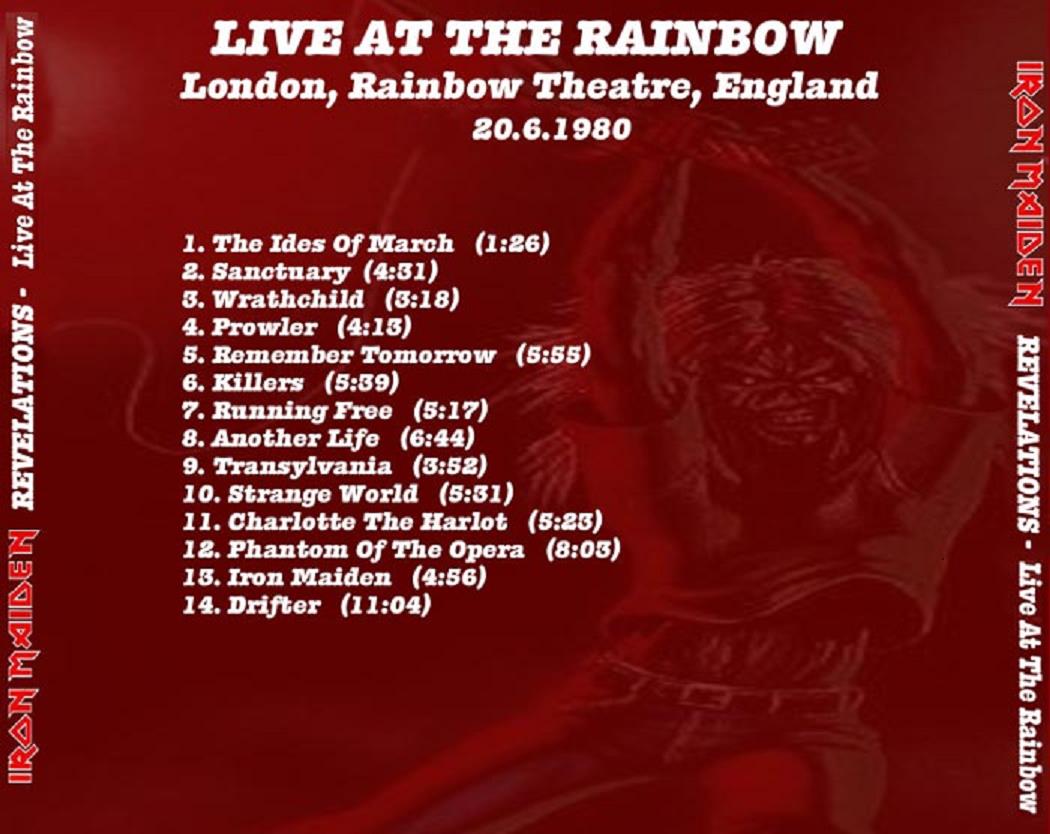 Version 2 – Livret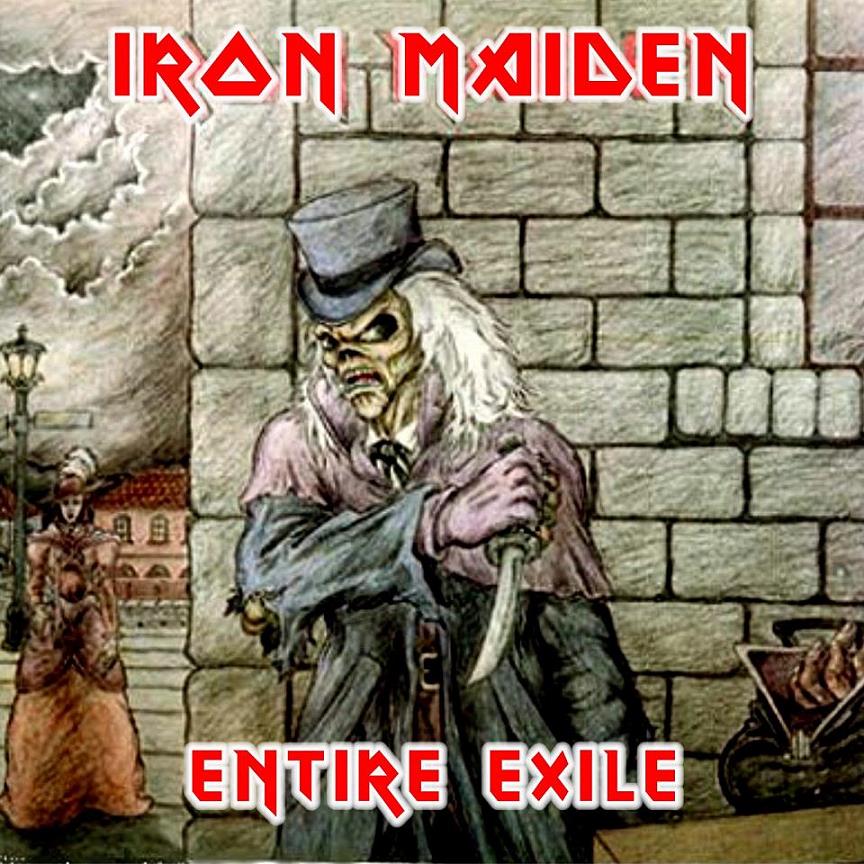 Dos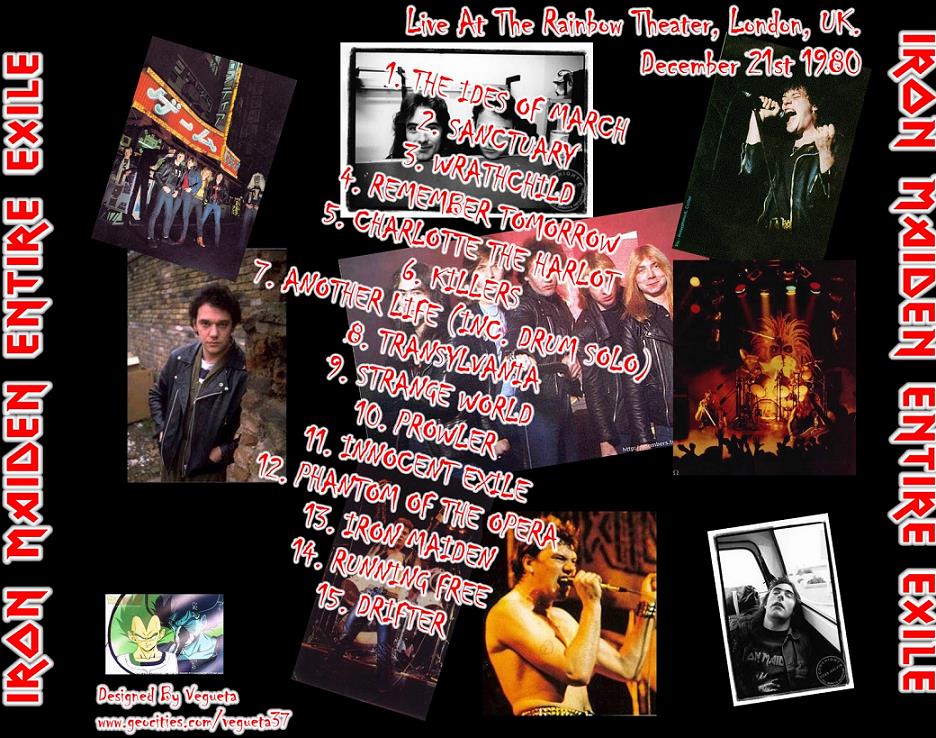 Bootleg n°265