THE SOUNDHOUSE TAPES & MORE

Date : 31/12/1978 pour les 3 premiers titres ; voir la liste des titres pour le reste.
Lieu : Spaceward Studios (Cambridge) + divers autres studios
Label : Inconnu
Support : 1 cd
Durée : 79:43 mn
Source : studio
Qualité sonore : /10

Liste des titres :
1. Iron Maiden (4:03)
2. Invasion (3:12)
3. Prowler (4:21)
4. Burning Ambition (2:41)
B-side of the band's first single, « Running Free », released in 1980
5. Sanctuary (3:16)
Second single, 1980
6. Drifter (Live) (6:00)
7. I've Got The Fire (live) (3:14)
B-Side of 2nd single « Sanctuary »
8. Women In Uniform (3:09)
Third single. Last recording with Dennis Stratton. 1980

9. Invasion (2:38)
B-side of « Women in Uniform », the 3rd single.

10. Twilight Zone (2:33)
Fourth single, 1981

11. Total Eclipse (4:26)
B-side of « Run to the Hills », the band's 6th single, 1982

12. I've Got The Fire (2:38)
B-side of « Flight of Icarus », the band's 8th single, 1983

13. Cross-Eyed Mary (3:52)
B-side of « The Trooper », the band's 9th single. 1983

14. Rainbow`s Gold (4:55)
B-side of « Two minutes to Midnight », the band's 10th single. 1984

15. Mission From `Arry` (6:41)
B-side of « Two minutes to Midnight », 18 august 1983

16. King Of Twilight (4:53)
B-side of « Aces High », their 11th single, 1984

17. Zero: Oh Baby (3:54)
Chanson du groupe « Zero », avec Bruce Dickinson au chant, date inconnue.

18. Nicko McBrain solo : Rythm Of The Beast (Extended Version) (6:03)
19. Nicko McBrain solo : McBrain Damage (7:04)
Deux titres du batteur Nicko McBrain : le premier à la batterie avec Dave Murray ; le second tput seul au micro. Date inconnue
Commentaire :The Soundhouse Tapes est l'album contenant les premières démo du groupe. Il a été enregistré le 31 décembre 1978 aux Spaceward Studios de Cambridge, la veille de leur premier concert au Ruskin Arms, avec Di'Anno.
Ces bandes comportaient un quatrième titre, « Strange world », qui n'a pas été inclu ici pour des raisons inexplicables.
Le groupe était alors composé de Steve Harris (basse), Dave Murray (guitare), Doug Sampson (batterie) et Paul Di'Anno (chant).
Le nom du disque vient du Soundhouse Club, un club de rock spécialisé dans le heavy metal dirigé par Neal Kay à Londres dans le quartier de Kingsbury. Enthousiasmé par la démo, Kay la programme bientôt avec insistance dans son club, en particulier le titre Prowler qui restera plusieurs mois le titre favori des assidus du Soundhouse Club.
La notoriété acquise au Soundhouse Club permit au groupe d'être sollicité pour d'autres concerts avec des groupes plus renommés, et d'accroître leur popularité. EMI sollicita alors le groupe pour participer à la compilation « Metal for Muthas », puis un contrat pour cinq albums.
Le reste de cette compilation est composé de singles épuisés depuis longtemps (sauf dans des coffrets hors de prix pour nouveaux riches type « The First Ten Years »). Voir le détail des sources dans la liste des titres.
Disponible ici* : sur demande / on request

*Assurez-vous que le téléchargement de ces fichiers ne contrevienne pas à la législation en vigueur.  
Pochette :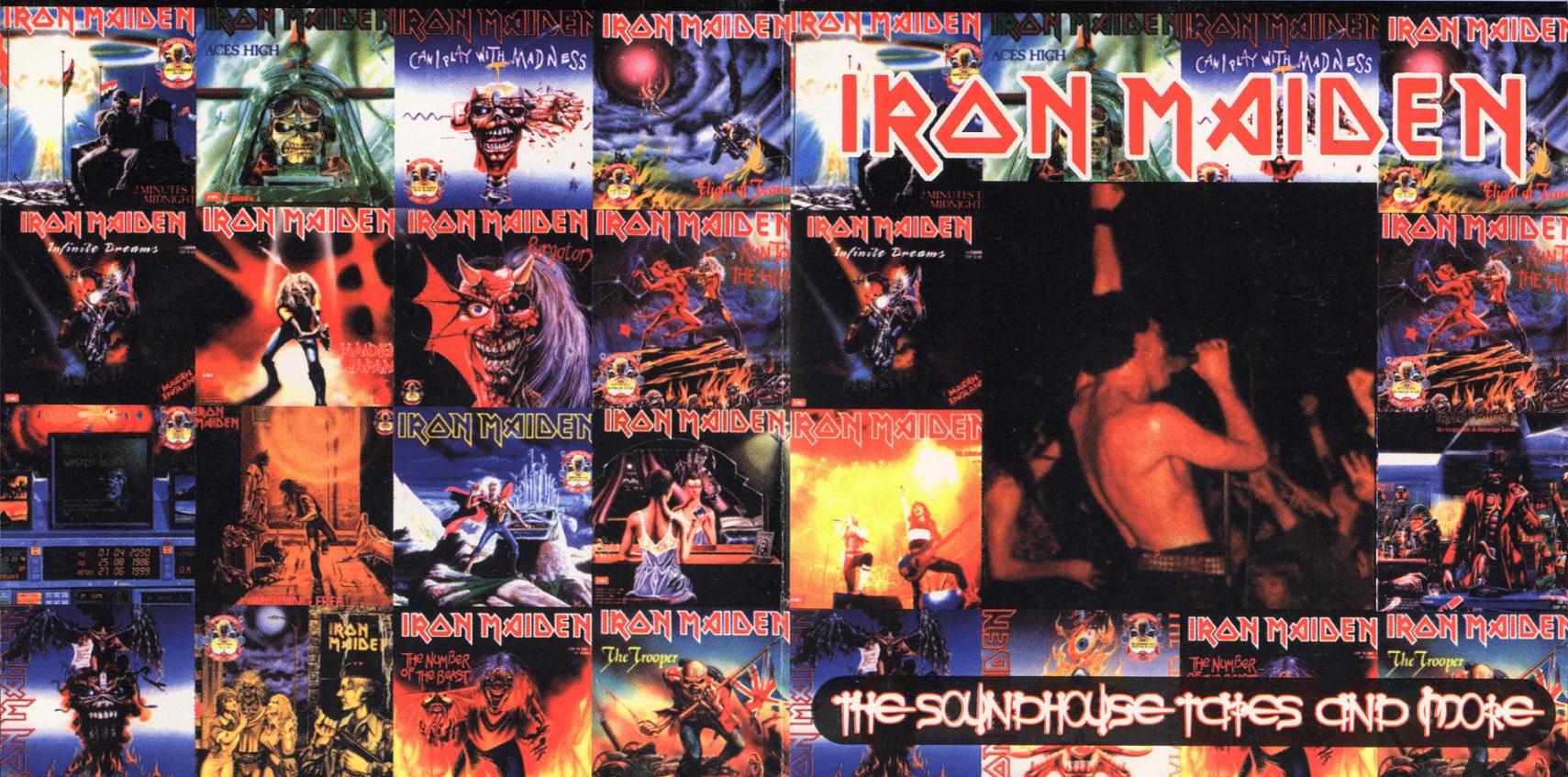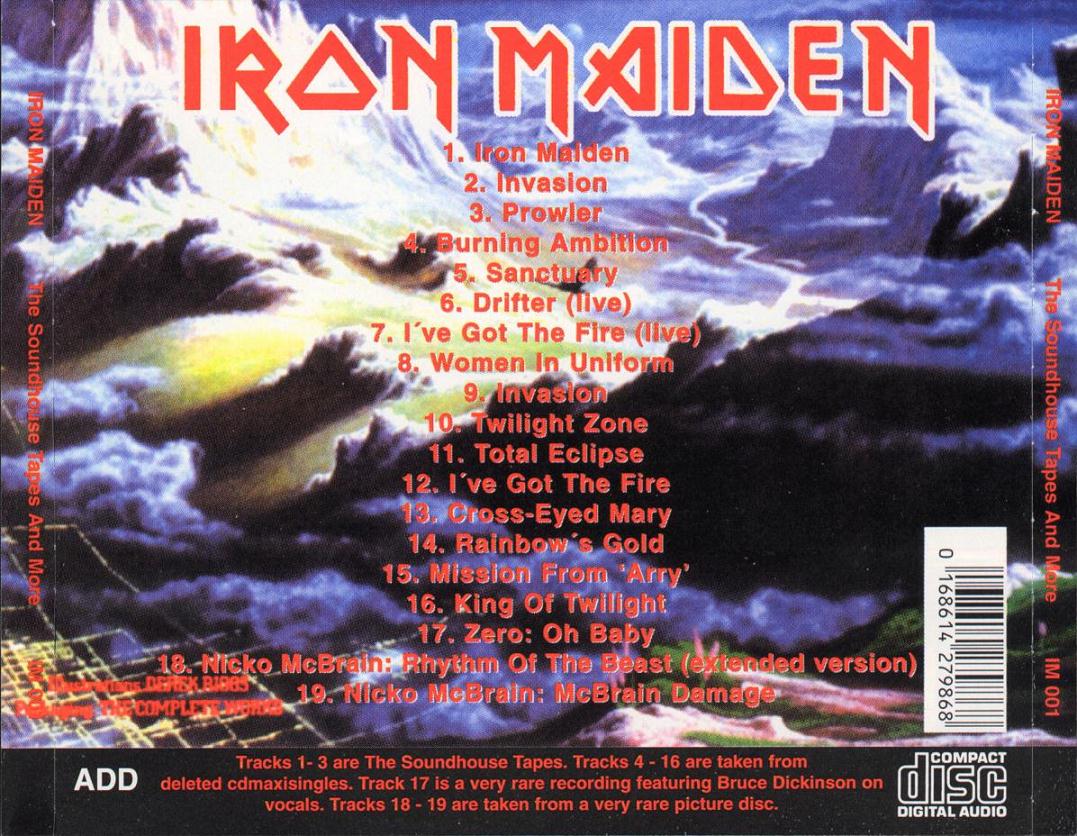 Bootleg n°1703