FIRST TIME AT WINTERLAND

Date : 23/09/1966
Lieu : Winterland, San Francisco, Californie, USA
Label : Ace Bootlegs Production
Support : 1 cd (mp3 256 kbps)
Durée : 21:17 mn
Source : Soundboard
Qualité sonore : 8,5/10

Liste des titres :
1. The Other Side of This Life (7:32)
2. Run Around (2:53)
3. It's No Secret (4:05)
4. Go To Her (4:07)
5. Runnin' 'Round This World (2:41)

Commentaires : Le premier d'une série de concert au Winterland et/ou au Fillmore les 23, 24, 25, 30 septembre et 1er et 2 octobre 1966. Les concerts du 25 sept. et du 1er oct. avaient lieu au Fillmore. Celui du deux octobre, initialement prévu au Winterland dut être déplacé au Fillmore en raison des émeutes qui avaient lieu dans les alentours du Winterland.
Le Butterfield Blues Band et Muddy Waters partageaient l'affiche avec le Jefferson Airplane.
Disponible ici (en mp3) : https://1fichier.com/?xefiusgjmk
Pochette :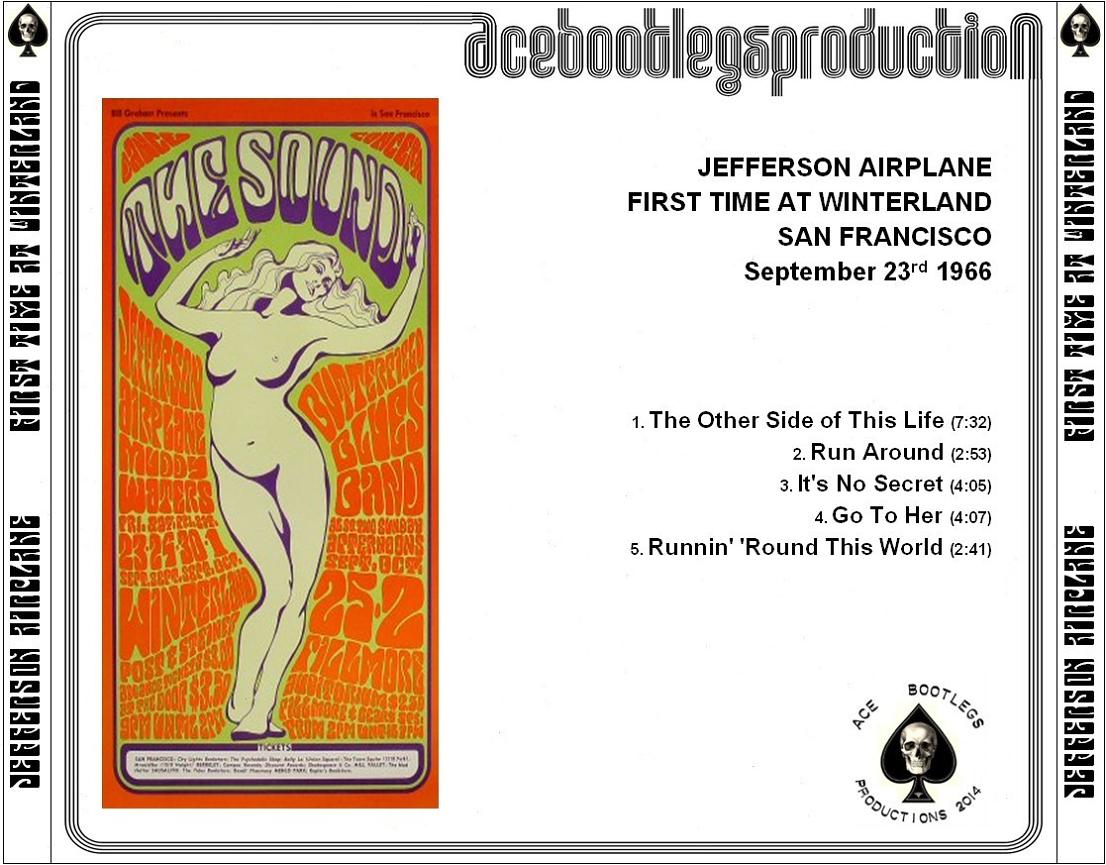 Bootleg n°2522