DON'T MESS WITH TEXAS
aka
THE ONLY WAY TO FLY

Date :31/08/1969
Lieu : Dallas International Motor Speedway, Lewisville, Texas
Label : Oh Boy! (Ref. : Oh Boy 1969 TEX 1)
Support : 1 cd
Durée : 65:24 mn
Source : Soundboard
Qualité sonore : 9/10

Liste des titres :
01. Introduction (0:54)
02. Sweet baby (2:59)
03. I can't quit you (6:50)
04. Dazed and confused (15:49)
05. You shook me (10:47)
06. How many more times (23:14)
07. Communication breakdown (4:51)

Commentaire :
La version « Texas International Pop Festival » est disponible ici*: http://ace-bootlegs.com/led-zeppelin-texas-international-pop-festival/
Une autre version, intitulée « The Only Way To Fly », publiée par le label Empress Valley est disponible ici* :  http://www.guitars101.com/forums/f145/led-zeppelin-1969-08-31-dallas-tx-aud-sbd-flac-154715.html#post1065911
Cette version comporte deux disques : le premier propose la version audience avec des passages tirés de la version soundboard pour boucher les trous ; le second, à l'inverse, propose la version soundboard avec des patch issus de la version audio pour compléter les passages manquants. La pochette est disponible ci-dessous.

*Assurez-vous que le téléchargement de ces fichiers ne contrevienne pas à la législation en vigueur.  
Pochette :
Version « Don't mess with Texas »: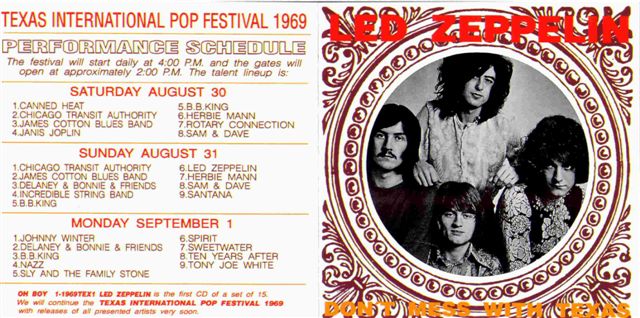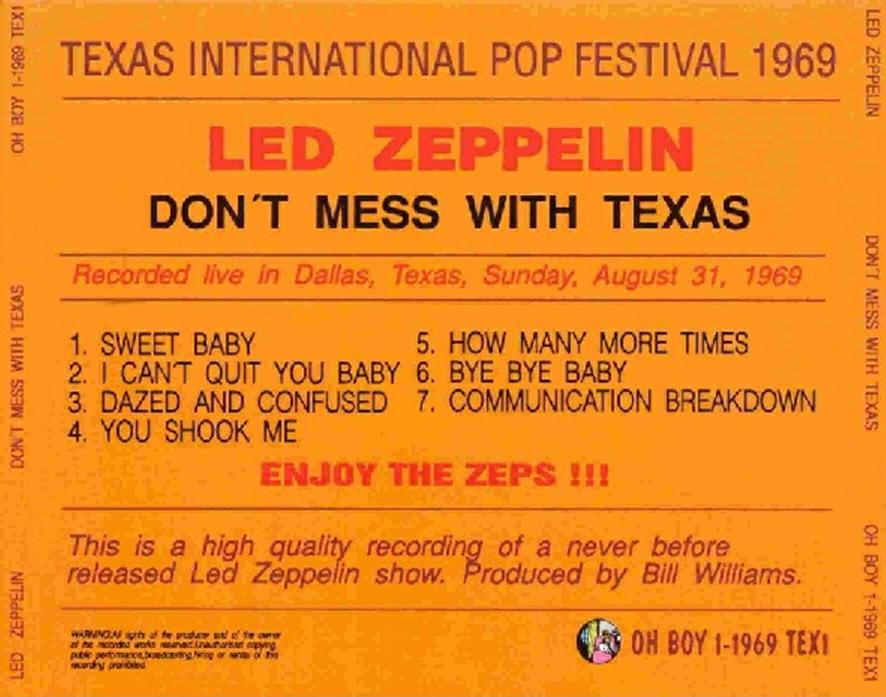 Version « The Only Way To Fly »: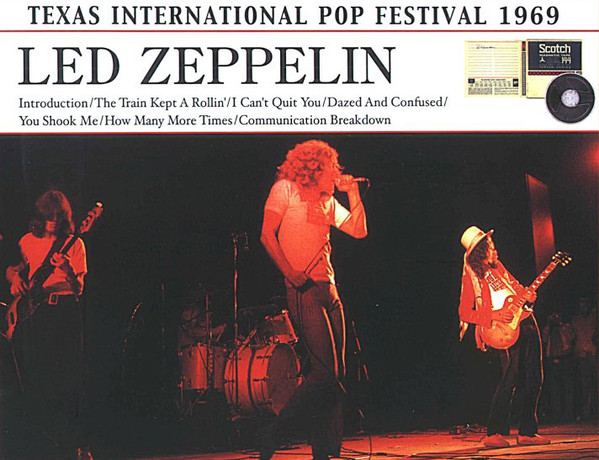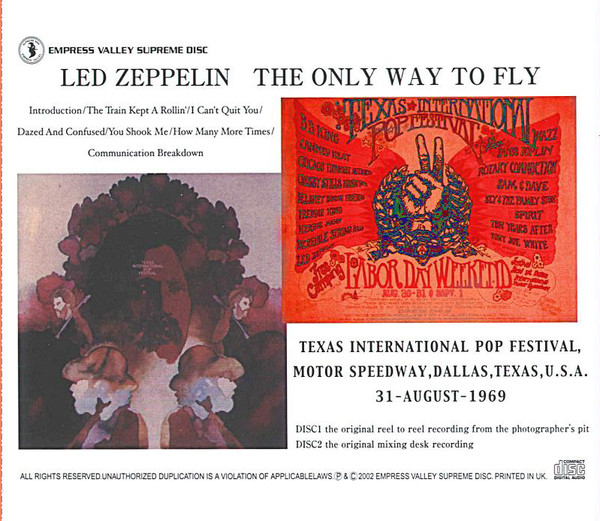 Bootleg n°2547