PURE BLUES

Date : 21/03/1970
Lieu: Vancouver, British Columbia, Canada
Label : Tarantura
Support : 1 cd
Durée : 35:36 mn
Source : Soundboard
Qualité sonore : 9/10

Liste des titres :
01. Heartbreaker (6:25)
02. Thank You (7:54)
03. What Is And What Should Never Be (4:15)
04. Communication Breakdown/Ramble On (4:52)
05. We're Gonna Groove (3:39)
06. Since I've Been Loving You (6:49)
07. Whole Lotta Love (2:41)
Musiciens:
Robert Plant: Vocals
Jimmy Page: Guiter
John Bonham: Drums
John Paul Jones: Bass, Organ
Commentaire : Ce concert a le privilège d'être le premier (de Led Zeppelin) avoir donné lieu à la commercialisation d'un bootleg. Il a en effet été partiellement enregistré (bizarrement, seuls quelques titres non consécutifs ont été diffusés) sur la table de mixage (c'est donc un soundboard) et vendu sous l'appellation de « PB » (puis « Pure Blues », ou « Mudslide » ou « Boogie Mama », etc.). Une édition plus complète du concert (incluant les autres titres joués ce soir-là, mais en version « audience ») est disponible ici.

Plus d'information ici (mais en anglais):
« Perhaps the earliest Led Zeppelin bootleg to be produced was the forty minute soundboard fragment from the first show of their fifth tour of north America.  The soundboard recording for the March 21st, 1970 show in Vancouver is clear and powerful with the vocals and drums up front and the guitar pushed deeper into the mix. 
The taper captured only several songs from the show. What makes the tape strange is that the songs do not represent a sizable, consecutive sequence of the concert but are rather scattered throughout the set.  
It starts with the opening song, and then drops two songs before "Heartbreaker," "Since I've Been Loving You," "Thank You" and "What Is And What Should Never Be" are present in sequence but with Plant's introductions cut out.  "Moby Dick" and "How Many More Times" which follow are missing but the encores, "Whole Lotta Love" (with the middle section edited out) and "Communication Breakdown" are present.  The nature of the tape strongly suggests it was edited for the initial vinyl release to fit onto one disc and raises the question about the rest of the soundboard.  Since it has been almost forty years the rest is probably lost. » (http://www.collectorsmusicreviews.com/led-zeppelin/led-zeppelin-pure-blues-boogie-mama/)
Plus de détails encore (concernant cette fois cette édition en particulier):
This CD came out in 2000 on the Tarantura 2000 label out of Tokyo. It's a version the famous Zeppelin release 'Pb' or 'Pure Blues'
which has been released many many times on vinyl and CD.
There have been many debated regarding where the original source came from, one theory is that it was a radio broadcast, the other is that it is a raw soundboard tape
The big difference with this release is that it's the first time a TAPE source has been located and used.
All previous releases have come from vinyl sources.
The producers of this release aquired a 2nd gen tape from an American collector who had the tape stored away since 1983
It was then speed corrected and 32-bit Re-Mastered by CoolMixMan aka Blackdog.

Disponible ici (version Tarentura)* : http://vivalesbootlegs.blogspot.fr/2010/11/led-zeppelin-pure-blues-pacific.html

Ou bien ici (version « Liquid Led »)*: https://archive.org/details/Led_Zeppelin_-_1970-03-21_-_Pure_Blues_Liquid_Led_-_LLP-0109-004
*Assurez-vous que le téléchargement de ces fichiers ne contrevienne pas à la législation en vigueur.  
Pochette :
version vinyle: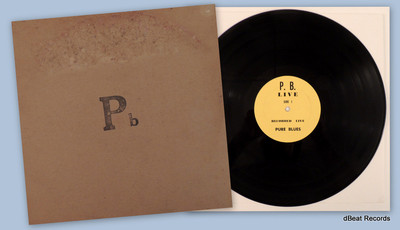 version Tarentura (2000) – dos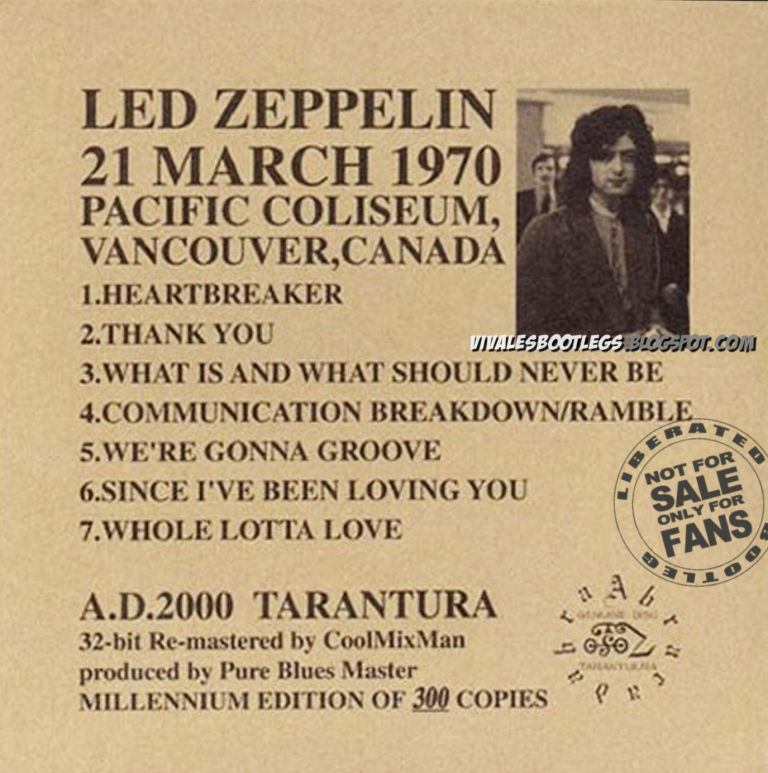 Version Liquid Led: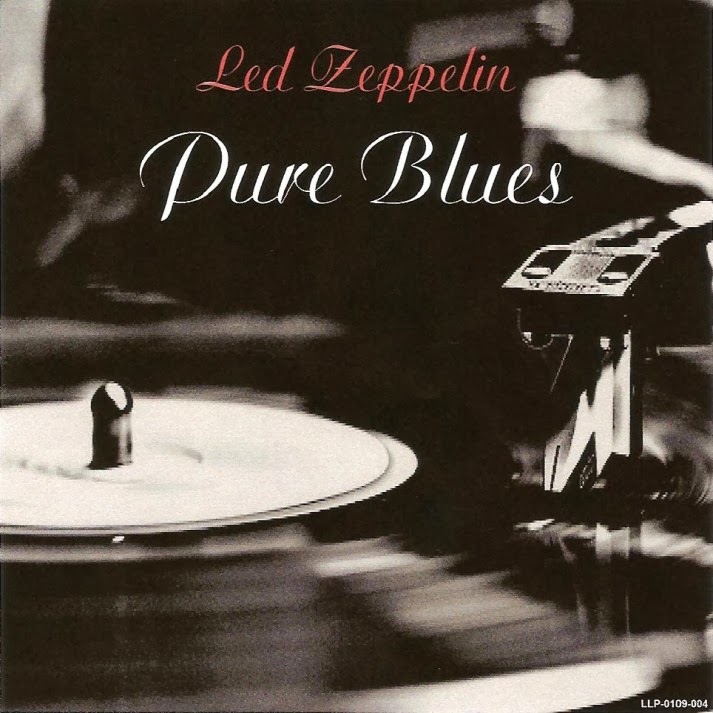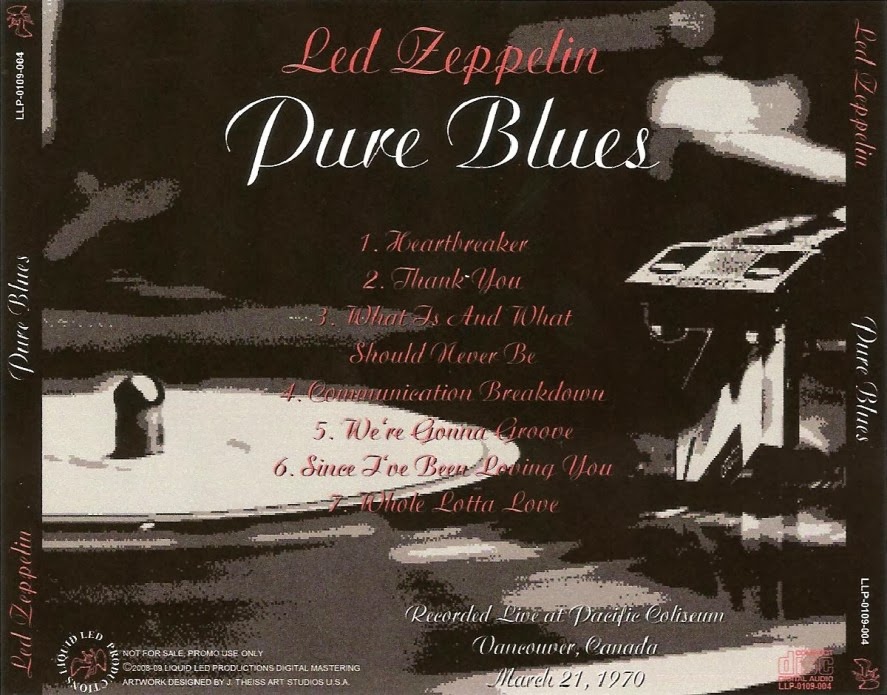 Bootleg n°2580