ROCKY MOUNTAIN HOP

Date : 17/03/1975
Lieu : Seattle Center Coliseum
Label : The Godfatherecords (Ref. : GR 540/541/542)
Support : 3 cd
Durée : 182:02 mn
Source : Soundboard
Qualité sonore : 10/10

Liste des titres :
CD1 – 56:22
01. Rock And Roll (4:12)
02. Sick Again (5:38)
03. Over The Hills And Far Away (8:37)
04. In My Time Of Dying (13:06)
05. The Song Remains The Same (6:23)
06. The Rain Song (8:38)
07. Kashmir (9:48)
CD2 – 57:43
01. No Quarter (24:30)
02. Trampled Underfoot (9:44)
03. Moby Dick (23:29)
CD3 – 67:57
01. Dazed And Confused (39:45)
02. Stairway To Heaven (13:27)
03. Whole Lotta Love (8:26)
04. Black Dog (6:19)
Commentaire : Encore une très belle production du The Godfatherecords, bien qu'elle soit en fait un repiquage d'un bootleg du label Scorpio.
Notes: Rocky Mountain Hop contains the soundboard recording of Led Zeppelin's March 19th, 1975 Vancouver show. It's an extremely enjoyable and dynamic sounding recording; one of the best to surface from the 1975 tour. It has wide separation with a great balance between instruments and ambient audience noise. John Paul Jones' bass is higher in the mix compared to the other 75 boards, but not overwhelming nor distorted but provides great counterpoint to Page and Bonham making this a fascinating listen. One of the functions of the bass is to elicit a visceral reaction to the music and this soundboard is an excellent example of that effect. This release has caused many to pay more attention to this show and give a re-evaluation as one of the best nights on the tour with particular attention upon the developing epics. (Info taken from collectorsmusicreviews.com).
Disponible ici (version Godfatherecords)* :  http://vivalesbootlegs.blogspot.fr/2010/12/led-zeppelin-rocky-mountain-hop-pacific.html
*Assurez-vous que le téléchargement de ces fichiers ne contrevienne pas à la législation en vigueur.
Pochette :
Version Godfatherecords :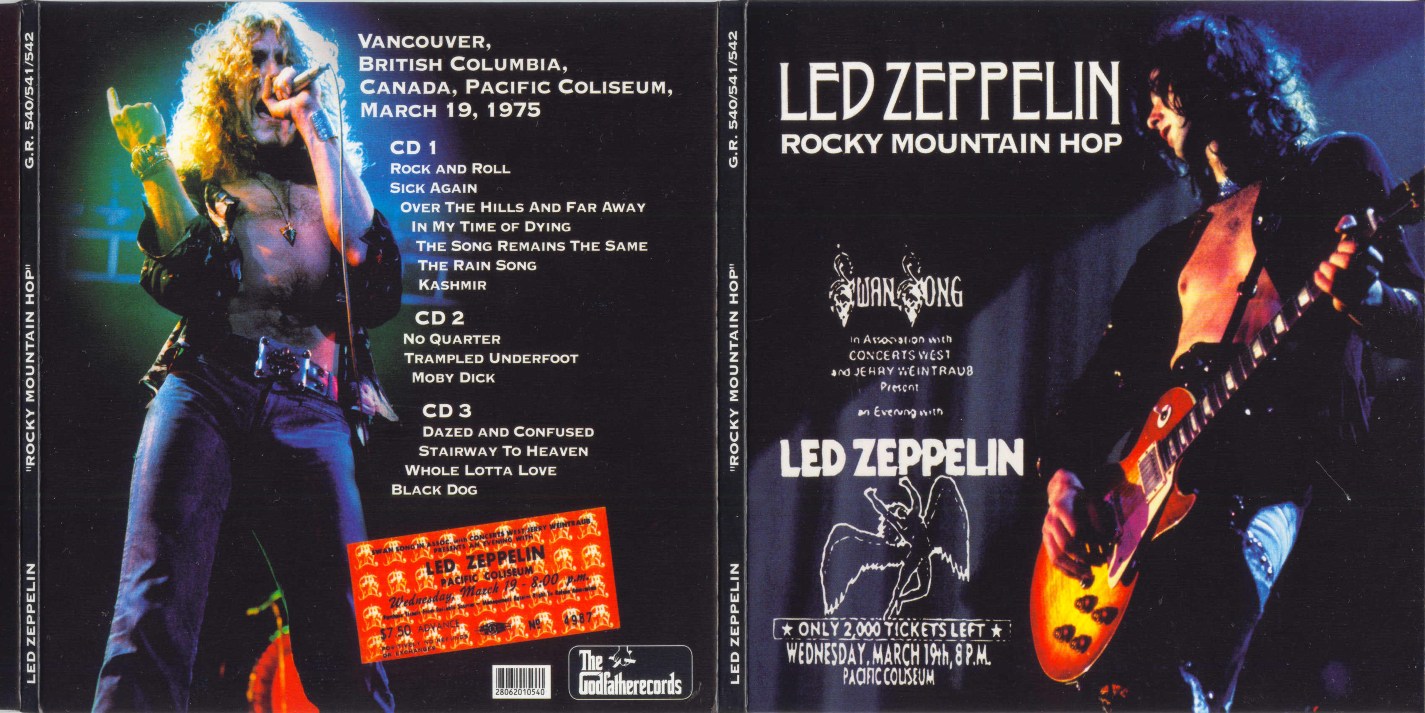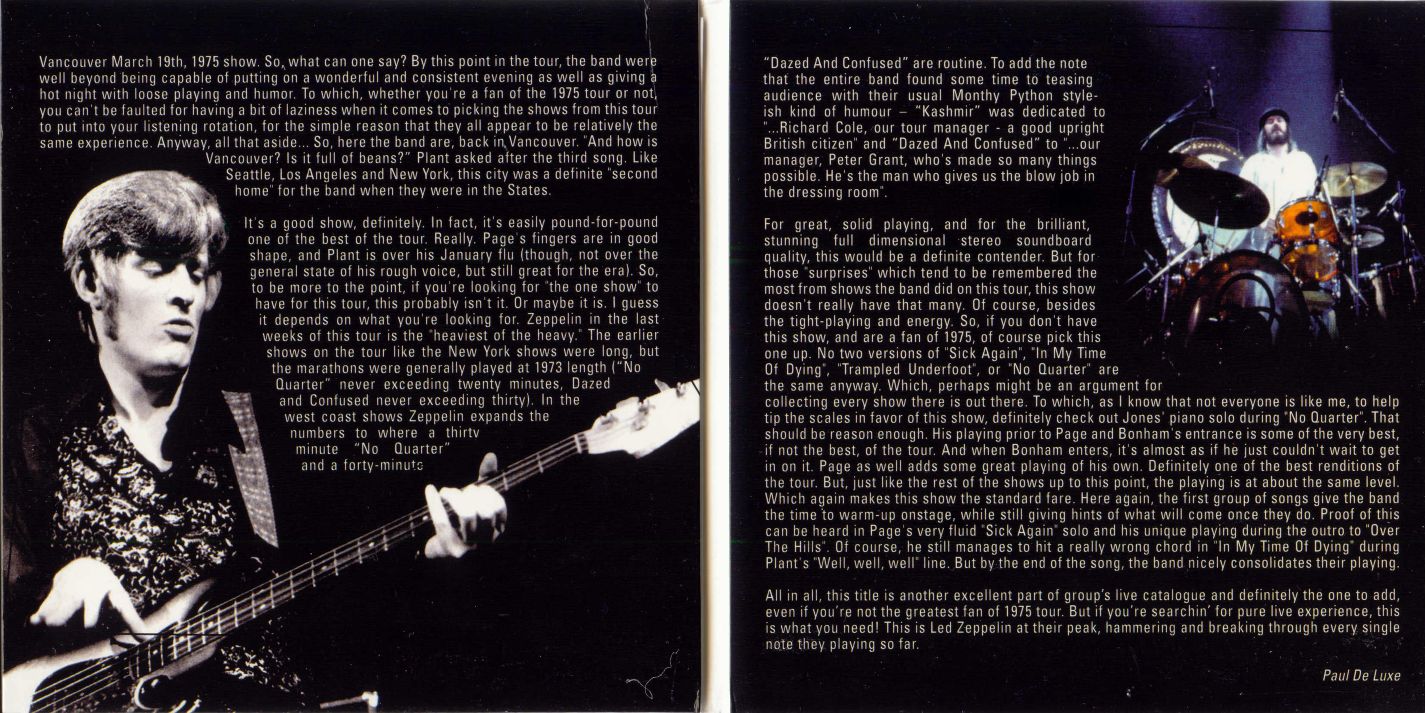 Version Scorpio :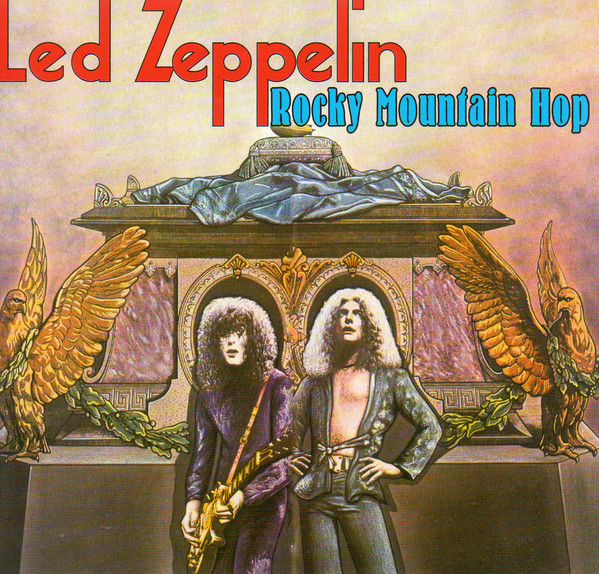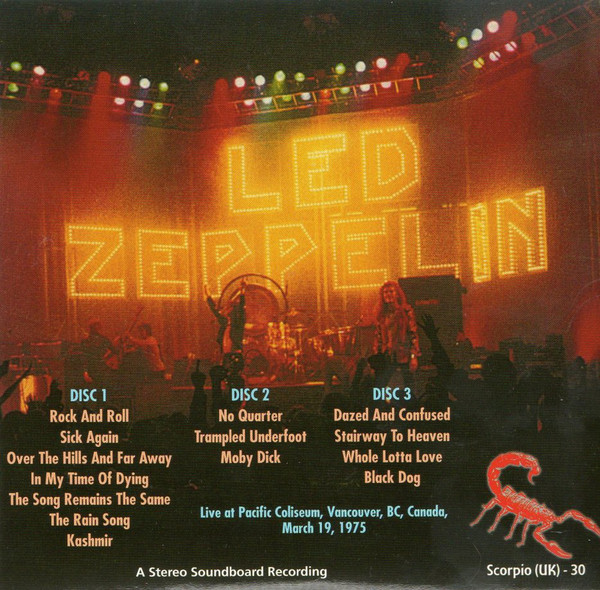 Bootleg n°3059