STEPFORD WIVES ON SPEED

Date : 06/03/1987
Lieu : Hammersmith Odeon, Londres
Label : M
Support : 1 cd
Durée : 53:47 mn
Source : FM
Qualité sonore : 9,5/10

Liste des titres :
1.Wake Up Dead (3:28)
2.The Conjuring (5:06)
3.Bad Omen (4:24)
4.Rattlehead (3:58)
5.Killing is My Business (3:37)
6.Peace Sells… (4:10)
7.These Boots (3:52)
8.Devil's Island (5:13)
9.Mechanix (5:50)
10.Loved to Deth (5:31)
11.Good Mourning/Black Friday (8:38)
Commentaire : The first two tracks of this were from a second broadcast and were spliced onto the beginning- slight edts, therefore- but sounds pretty good. All FM master material. Not a bad preformance- I can't remember what it may have all been about (I vaguely remember references to it in the music press at the time), but some members of the crowd were evidently somewhat hostile- hence Dave's comments in the last track re: someone spitting at him.
Track 3- one channel slightly cuts out for a second or two a couple of minutes in.
Disponible ici : http://www.guitars101.com/forums/f145/megadeth-1987-03-06-london-uk-sbd-flac-175693.html

Pochette :
version vinyle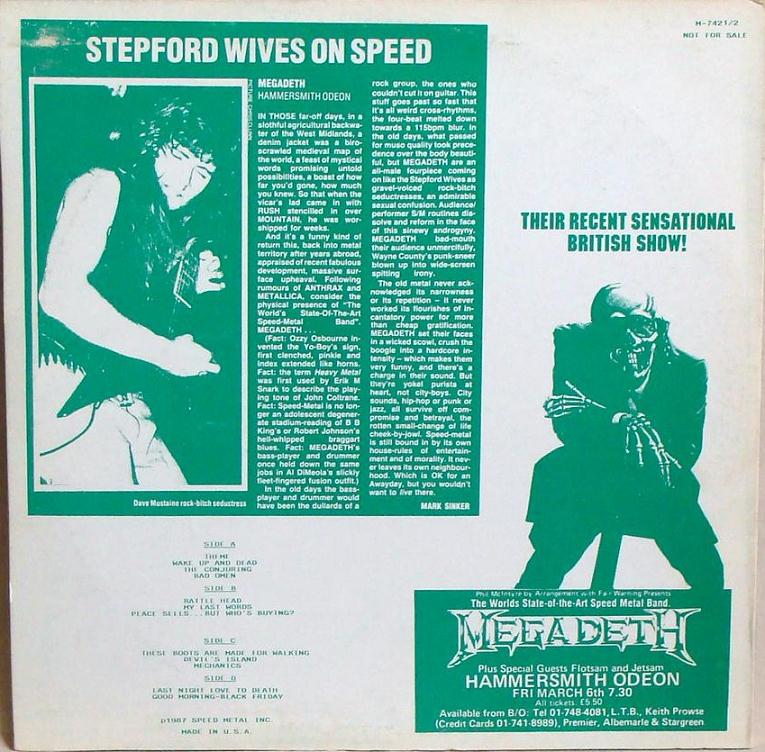 version alternative 1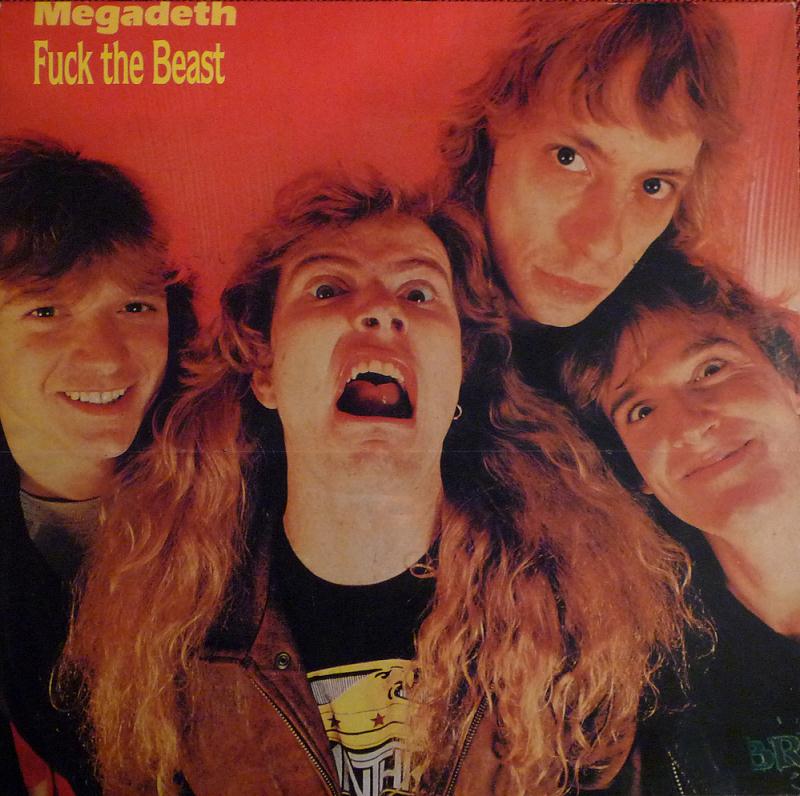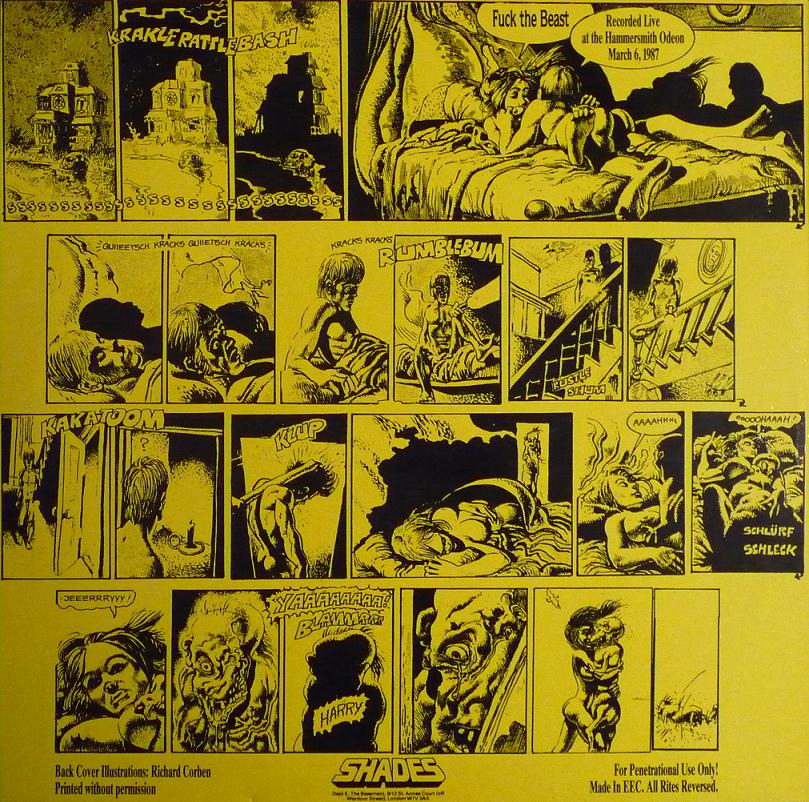 version alternative2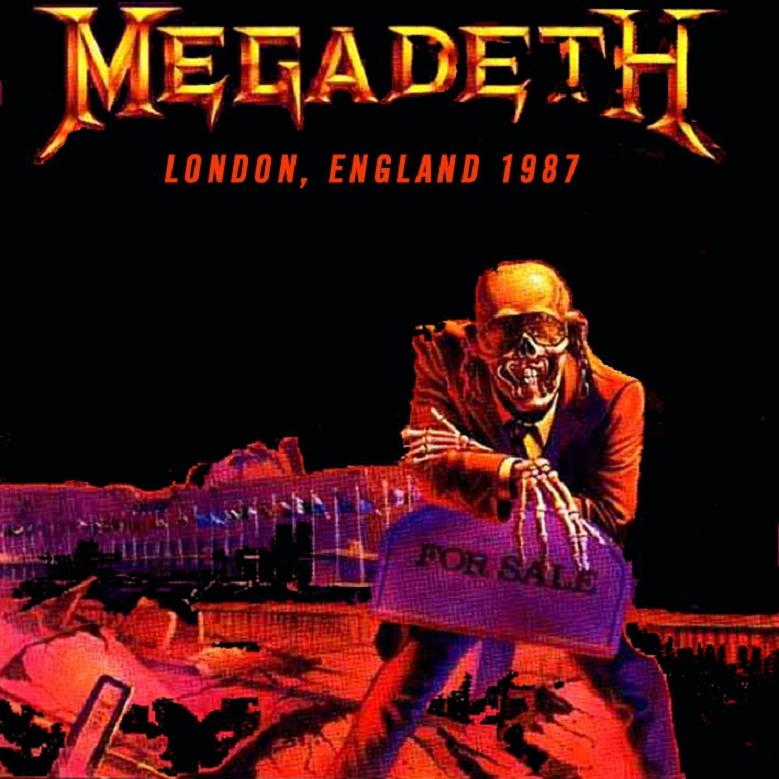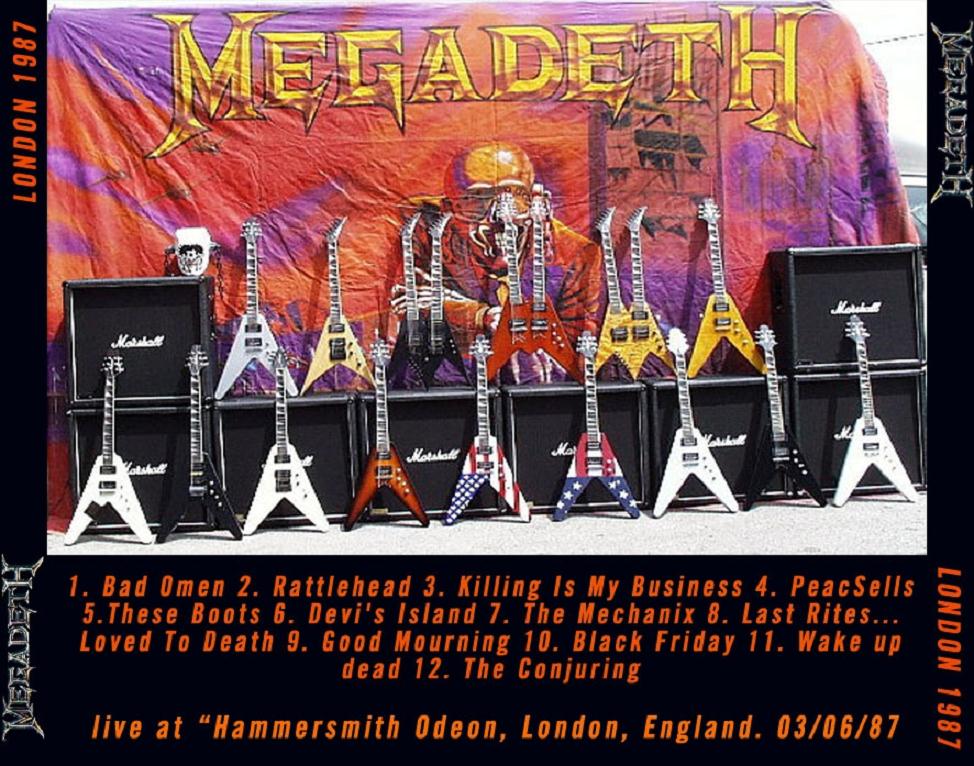 Bootleg n°1218