APRIL 9th 1983, NEW YORK
aka
DAVE'S LAST SHOW


Date : 09/04/1983
Lieu : L'Amour, The Ritz, New York
Label : Inconnu
Support : 1 cd (mp3 – 128 kbps)
Durée : 38:51 mn
Source : Audience
Qualité sonore : 3/10

Liste des titres :
1. Hit The Lights (3:35)
2. The Mechanix (5:03)
3. Phantom Lord (4:56)
4. Jump In The Fire (3:34)
5. Motorbreath (3:05)
6. No Remorse (5:21)
7. Bass Solo (3:44)
8. Whiplash (3:26)
9. Seek And Destroy (6:07)

Commentaire : Bon, tout le monde (je parle des amateurs de Metallica) connaît les circonstances dans lesquelles Dave Mustaine a quitté le groupe pour s'en aller fonder Megadeth et connaître également le succès de son côté (quoique dans des proportions incommensurablement moins spectaculaires que Metallica).
Pour ceux qui ignorent comment cela s'est passé, voici encore quelques extraits de Wikipedia : « À l'été 1982, les relations entre les membres de Metallica deviennent tendues : Dave Mustaine est sur le fil du rasoir à cause notamment de ses nombreuses sautes d'humeur. Mustaine est même renvoyé temporairement de Metallica à la suite d'une bagarre avec Hetfield dont les raisons sont obscures : il existe plusieurs versions de l'incident et certaines sont contradictoires. Voici ce qu'a confié Dave Mustaine en 1999 : « Je dealais pour joindre les deux bouts parce que ma mère avait déménagé. C'était devenu mon business. Seulement, quand on faisait un concert, les gens savaient que j'étais pas chez moi, alors ils entraient par la fenêtre et ils me piquaient ma dope. Il n'y a pas énormément de cachettes dans une maison et généralement, les voleurs étaient des clients, des mecs qui étaient déjà venus chez moi. Alors j'ai pris des chiens pour protéger ma came […] J'ai emmené ma chienne avec moi à une répétition un jour, et elle a mis ses pattes sur la voiture du chanteur [James Hetfield, NDLR]. Je sais pas si elle a rayé la carrosserie, si elle a laissé des traces ou si elle l'a cabossée. J'en sais rien. ». Hetfield, semble-t-il, n'a pas apprécié : il a calotté l'animal, l'a repoussé ou a posé sa main (ou son pied) sur elle (doucement ou brutalement, on l'ignore). « James a donné un coup de pied à ma chienne et on a commencé à s'engueuler. Une chose en entraîne une autre, j'ai fini par le frapper, ce que je regrette. ». Ron MCGovney a lui aussi évoqué l'incident dans le magazine Shockwaves, mais il s'agissait cette fois de sa voiture à lui : « Dave est venu chez moi un dimanche après-midi avec ses deux pitbulls. Je crois que j'étais sous la douche à ce moment-là. Quoi qu'il en soit, il a détaché ses chiens, et ils se sont mis à sauter sur ma voiture et à salement la rayer. James est sorti et a dit : 'Hé, Dave, éloigne ces putains de chiens de la voiture de Ron !' et Dave a répondu : 'Bordel, t'as dit quoi, là ? T'avise pas de parler de mes chiens comme ça !' Ils ont alors commencé à se battre. Leur bagarre s'est poursuivie chez moi, et quand je suis sorti de la douche, j'ai vu Dave envoyer un direct à James, qui a valdingué à l'autre bout de la pièce. Alors j'ai sauté sur le dos de Dave, mais il m'a balancé sur la table du salon. Puis James s'est relevé et il a hurlé à Dave : 'Tu fais plus partie du groupe ! Fous le camp !' Alors Dave a emmené toutes ses affaires et il est parti. »
Cette première brouille n'est que temporaire. Mustaine est vite réintégré, mais ses problèmes d'alcoolisme le rendent de plus en plus instable.
« Fin mars 1983, le groupe [entame] un voyage de 4500 kilomètres vers New York. Lars Ulrich déclara à propos de Dave Mustaine lors du voyage : « Durant le voyage de San Francisco à New York, notre patience a atteint ses limites. Il y a eu quelques incidents de trop. Il n'arrivait pas à se contrôler. Et c'était plus… Sur le long terme ça aurait été un problème. On a donc décidé de le renvoyer, à mi-chemin entre l'Iowa et Chicago. ». Il déclara ensuite : « On allait attendre jusqu'au jour où on trouverait quelqu'un pour le remplacer. ».
Une fois le groupe arrivé sur la côte est, Ulrich prévient Zazula du problème Mustaine. Toutefois, le groupe devait jouer deux dates en première partie de Vandenburg et Rods au Paramount Theater et à L'Amours, à Brooklyn. Metallica assura les deux concerts, prit une journée de repos, puis le 10 avril 1983, Dave Mustaine fut renvoyé de Metallica. Selon la légende, lorsque Mustaine se réveilla, ses bagages étaient faits et les autres membres du groupe le regardaient d'un air sombre. Hetfield lui lança qu'il ne faisait plus partie de Metallica. Dave demanda simplement à quelle heure décollait son avion. Hetfield répondit qu'ils lui avaient réservé une place dans un car qui partait une heure plus tard. « Une heure plus tard, il était dans le car. », confirma Lars sur l'antenne de KUSF66. Jon Zazula se souvenant d'ailleurs qu' : « ils l'ont fait monter dans un bus, et ils l'ont renvoyé chez lui. Il était furieux. ».
Bien sûr, les membres de Metallica ne s'étaient pas séparés de Mustaine sans avoir préalablement pris leurs précautions. Une dizaine de jours auparavant, Whitaker – également manager d'Exodus – téléphona à Kirk Hammett et lui demanda de venir à New York pour venir passer une audition.
[Il fut retenu par le groupe et] fit son premier concert le 16 avril au Showplace, dans le New Jersey. »
Et si vous ne croyez pas quand je dis que la qualité sonore est proche de l'inaudible, essayez donc par vous même, il est disponible ici (en mp3)* :  https://1fichier.com/?nomb913n7z

*
téléchargement contenant 4 enregistrements live de la période 1982-1983.
Apparemment, il existe plusieurs sources pour ce concert. Voici la source n°4 (en flac)* :  http://www.guitars101.com/forums/f145/metallica-april-9-1983-lamour-new-york-ny-usa-dave-mustaines-last-show-217439.html?highlight=metallica+charleston
*Assurez-vous que le téléchargement de ces fichiers ne contrevienne pas à la législation en vigueur.
Pochette (version 1) :
Livret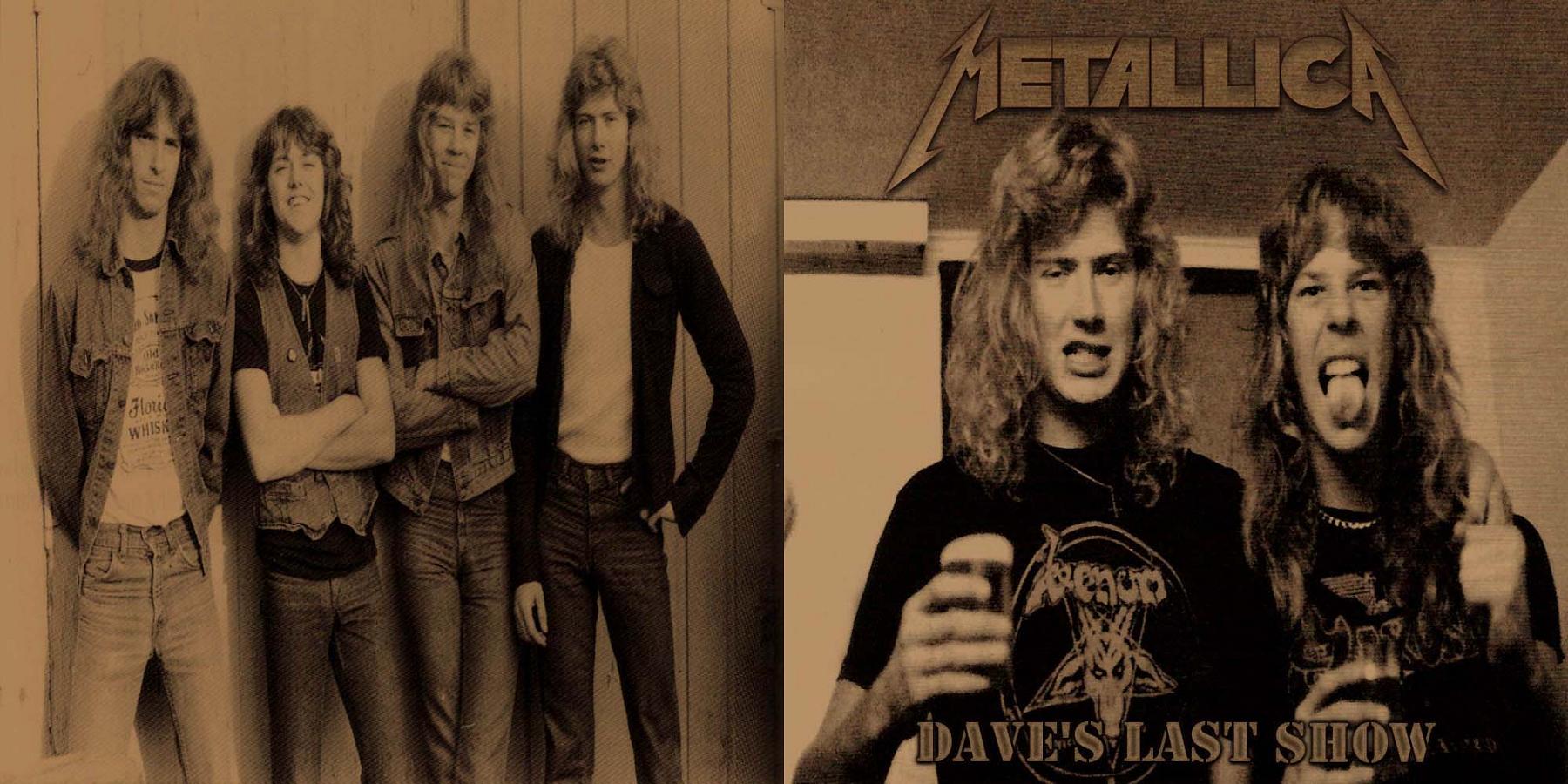 Dos
Pochette (version 2) :
Livret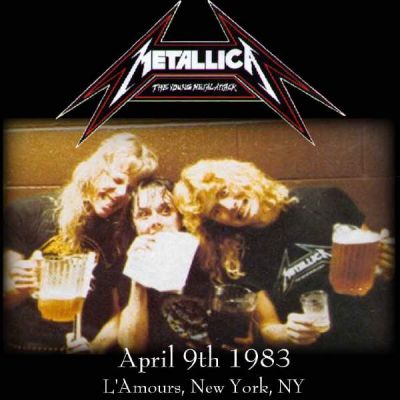 Dos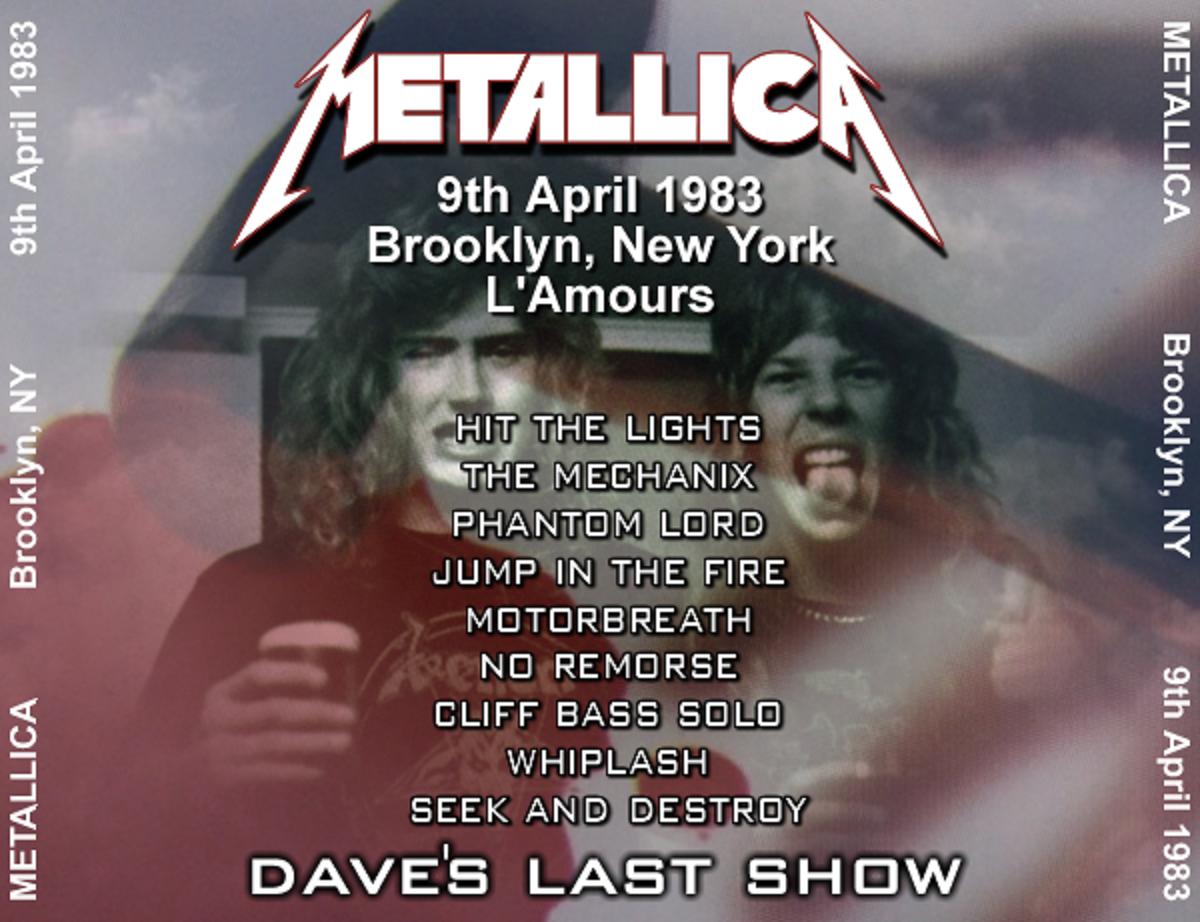 Bootleg n°496