ROUGH JUSTICE

Date : 1987
Lieu : One on One studio, Los Angeles, Californie
Label : Inconnu
Support : 1 cd
Durée : 62:30 mn
Source : Soundboard
Qualité sonore : 8/10

Liste des titres :
01. Blackened
02. And Justice for all
03. Eye of the beholder
04. One
05. The Shortest Straw
06. Harvester of sorrow
07. The Frayed Ends of Sanity
08. To Live is to Die
09. Dyers Eve
Commentaire : Il s'agit de bandes demos issues des sessions d'enregistrement de l'album « And Justice for all »
Disponible ici (en mp3)* : http://www.guitars101.com/forums/f90/metallica-and-justice-for-all-demos-stu-mp3-a-137310.html
*Assurez-vous que le téléchargement de ces fichiers ne contrevienne pas à la législation en vigueur.
Pochette :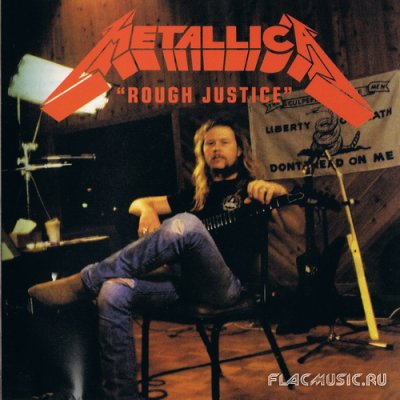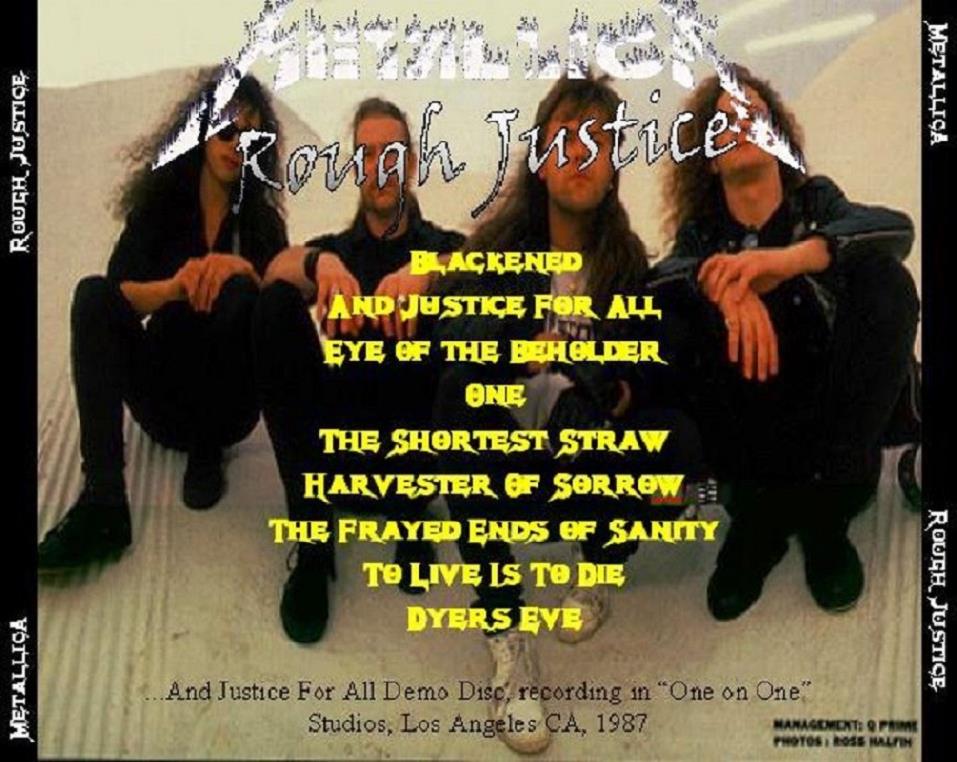 Bootleg n°956