ANIMALS AUX ABATTOIRS

Date : 25/02/1977
Lieu : Pavillon de Paris, Porte de Pantin, France
Label : Harvested (Ref. : HRV CDR 038)
Support : 2 cd
Durée : 119:04 mn
Source : Audience (1st gen master)
Qualité sonore : 8,5/10

Liste des titres :
CD1 – 51:50
1. Sheep (11:49)
2. Pigs On The Wing Pt.1 (1:51)
3. Dogs (18:25)
4. Pigs On The Wing Pt.2 (2:27)
5. Pigs (Three Different Ones) (17:18)
CD2 – 67:14
1. Shine On You Crazy Diamond Pt.1-5 (13:52)
2. Welcome To The Machine (8:15)
3. Have A Cigar (6:08)
4. Wish You Were Here (6:16)
5. Shine On You Crazy Diamond Pt.6-9 (22:55)
6. Money (9:48)
Commentaire : Pour ceux qui étaient trop jeunes, les « Abattoirs » sont le nom d'un espace où avaient lieu des concerts à la fin des années 70. AC/DC y a également joué, de même que les Rolling Stones. C'est ici que se situaient autrefois les abattoirs centraux de Paris. Ils ont depuis été transférés à Rungis, à une dizaine de km de Paris. Quand aux bâtiments, ils ont été recyclés pour y installer la cité des sciences. Et depuis, une nouvelle salle de concert à remplacé les abattoirs : il s'agit du Zénith.
Sinon, il s'agit d'une des meilleures versions de ce concert dont il existe de nombreux bootlegs. Nettement supérieure à celle intitulée « Charade », disponible ici et légèrement plus propre que celle du bootleg « Welcome to the Pig Machine ». Quant à celle du Bootleg « Live Vol. 2 – Unauthorised », elle dispose d'une qualité sonore excellent mais ne comporte qu'une moitié du concert.
Disponible ici : http://www.guitars101.com/forums/f145/pink-floyd-1977-02-25-paris-fr-aud-flac-animals-aux-abattoirs-152802.html#post1058394
Pochette :
Livret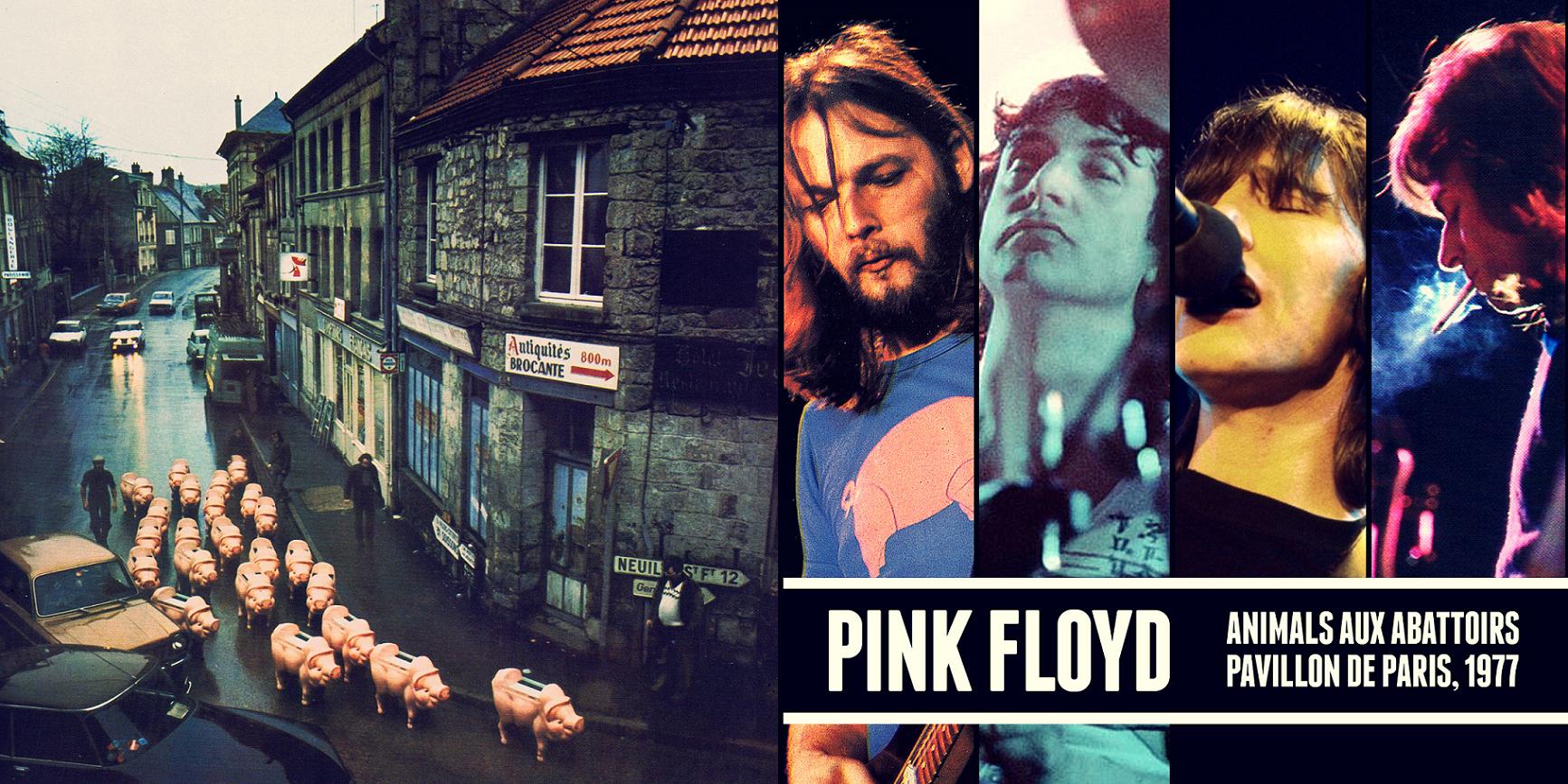 Dos
Bootleg n°398