ANIMALS SESSIONS

Date : Juin 1976
Lieu : Britannia Row Studios
Label : Ace Bootlegs Production
Support : 1 cd
Durée : 53:40 mn
Source : Studio
Qualité sonore : 9,5/10

Liste des titres :
1. Pigs On The Wing (Extended Version) (3:21)
2. Dogs (13:47)
3. Raving and Drooling (10:47)
4. Pigs (Three Different Ones) (11:44)
5. Blues (13:24)
6. Message From the Sheep (0:37)

Commentaire : Il s'agit de versions alternatives des chansons de l'album Animals, plus un long blues de 13 minutes et la désormais banale version longue de Pigs on the Wing qu'on trouve sur de nombreuses compilations de raretés. Qualité sonore presque parfaite. Ces versions doivent dater de la toute fin des sessions, car les différences avec les versions définitives sont limitées. Les parties de guitare sont cependant assez différentes (et nettement moins abouties, il faut l'admettre). Le dernier titre (« Message from the sheep ») est en fait une portion du bruitage sonore utilisé comme intro de « Sheep » sur l'album original.
Disponible ici* : http://www.guitars101.com/forums/f145/pink-floyd-1976-the-animals-recording-sessions-stu-flac-96k-24bit-168898.html#post1126469
*Assurez-vous que le téléchargement de ces fichiers ne contrevienne pas à la législation en vigueur.  
Pochette :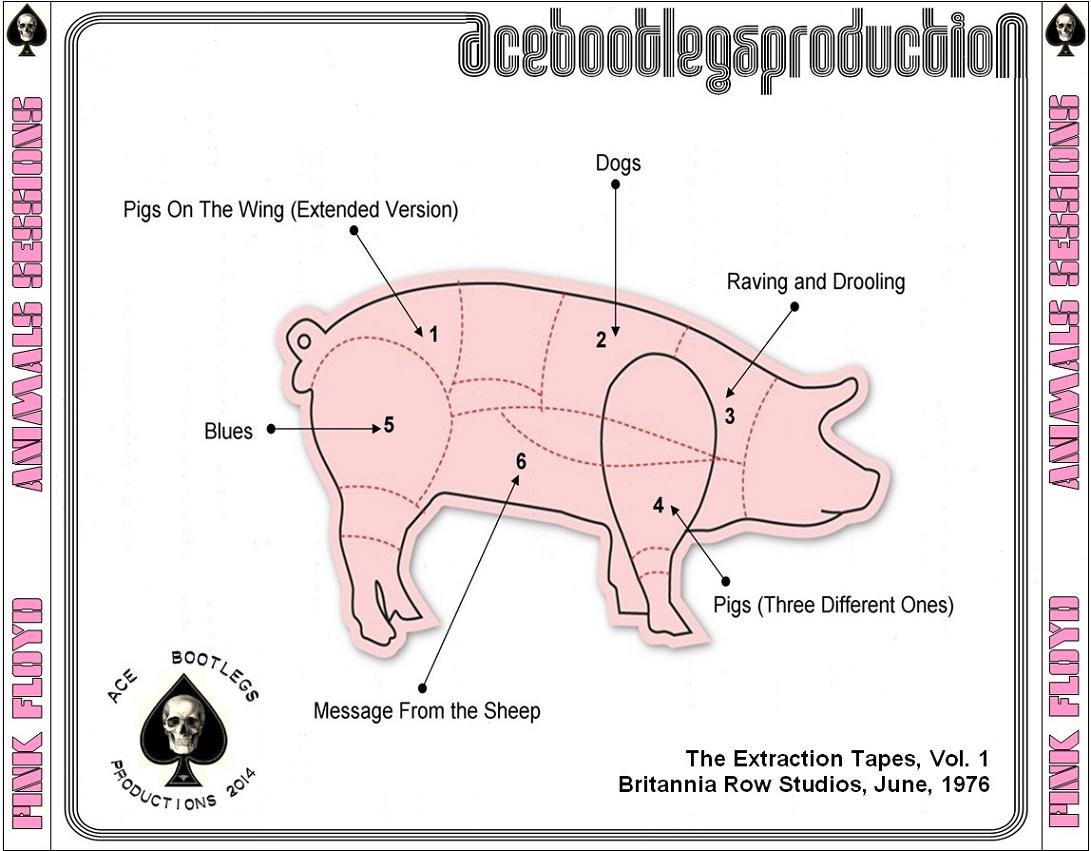 Bootleg n°2132