BESET BY CREATURES OF THE DEEP

Date : 09/05/1969
Lieu : University of Southampton, England (Evening Show)
Label : ?
Support : 1 cd
Durée : 52:17 mn
Source : Audience
Qualité sonore : 5 à 7/10
Liste des titres :
1. Astronomy domine (8.57)
2. Careful with that axe Eugene (10.24)
3. Interstellar overdrive (12.50)
4. Green is the colour/ Beset by creatures of the deep (8.16)
5. A saucerful of secrets (13.32)
Commentaire : « Beset by creatures of the deep » qui donne son titre à ce bootleg ainsi qu'au 4ème morceau du disque est en fait une version alternative de « Careful With That Axe, Eugene ». Ce qui est curieux, c'est que le groupe interprète ce soir là les deux versions.
La Qualité sonore fluctue fortement au cours de l'enregistrement, passant du assez bon au très médiocre, probablement en raison d'une déterioration de la bande d'origine.
Bootleg disponible ici* : sur demande / on request

*Assurez-vous que le téléchargement de ces fichiers ne contrevienne pas à la législation en vigueur.
Autre bootleg du même concert dans ma collection :
Pochette :
Livret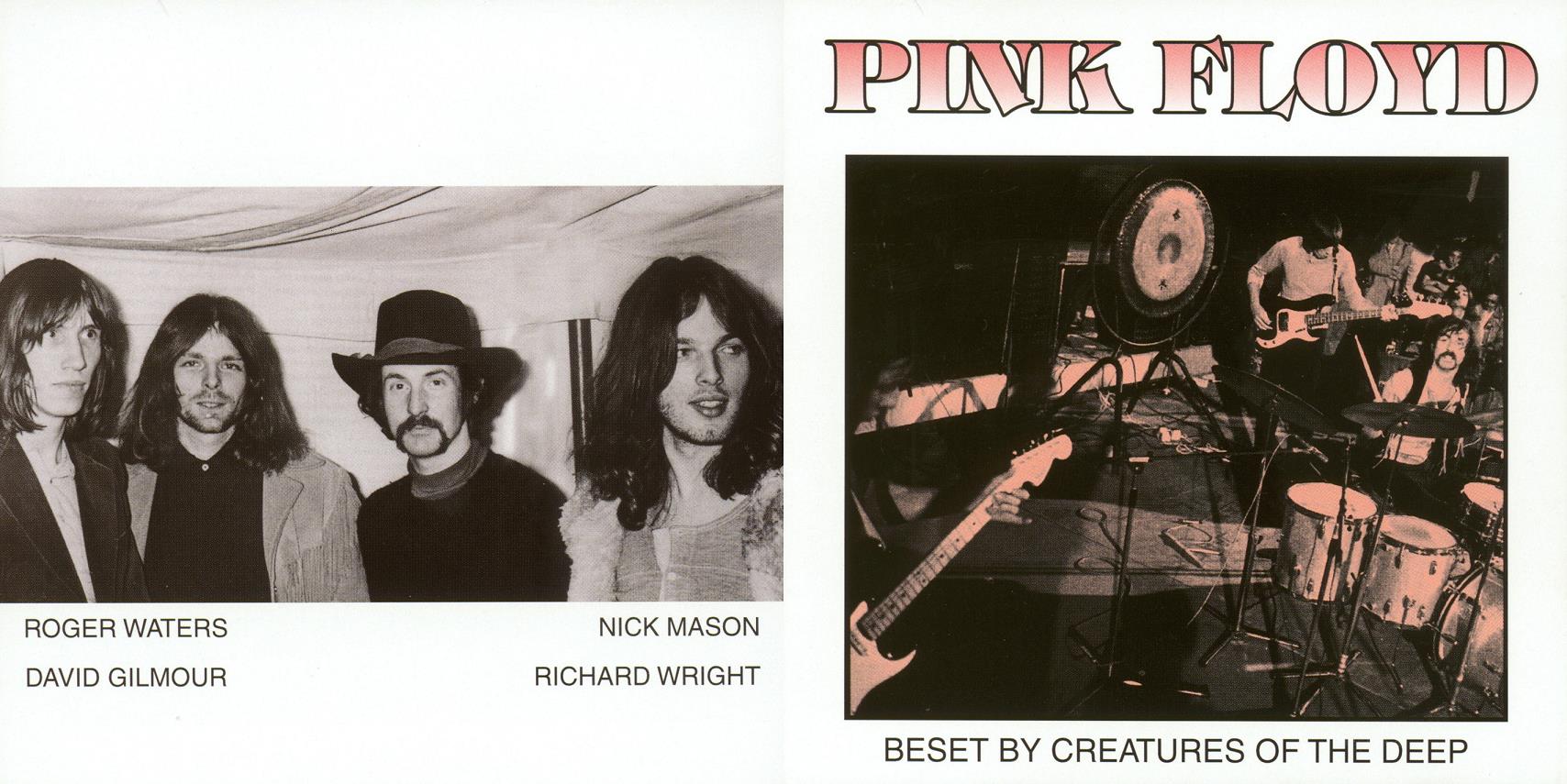 Dos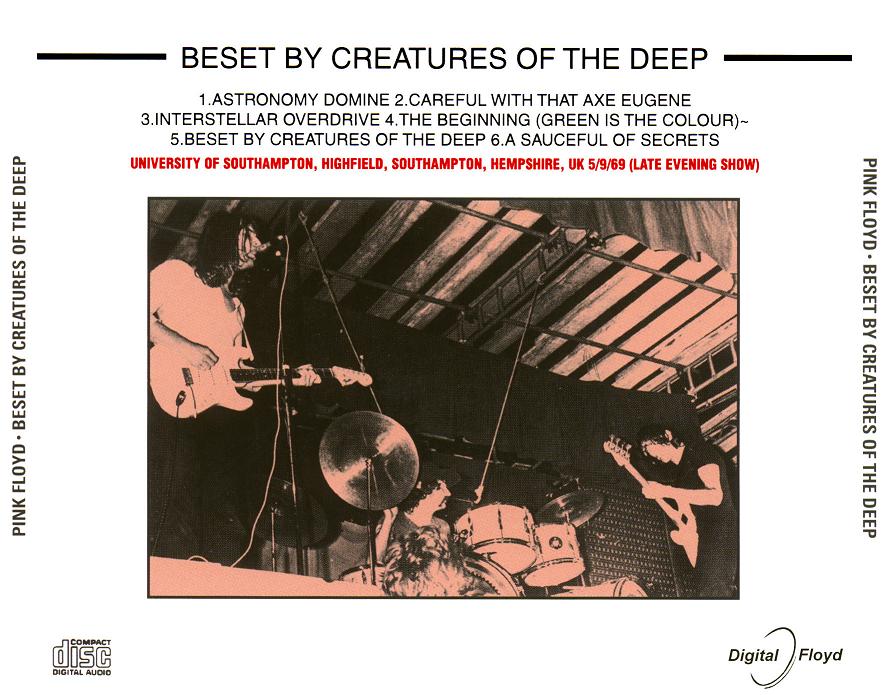 Bootleg n°19