BLOW YOUR MIND UNTIL YOU DIE

Date : 01/12/1972
Lieu : Palais des sports de l'Ile de la Jatte, Saint Ouen, France
Label : Digital Floyd Archives (DFA 023)
Support : 2 cd
Durée : 87:41 mn
Source : Audience + Retransmission RTL
Qualité sonore : 6 à 7/10

Liste des titres :
CD1 – 39:41
01-On The Run (3:44)
02-Time (5:29)
03-Breathe (Reprise) (1:03)
04-The Great Gig In The Sky (4:14)
05-Money (5:58)
06-Us and Them (7:12)
07-Any Colour You Like (6:39)
08-Brain Damage (3:42)
09-Eclipse (1:40)
CD2 – 47:52
01-One Of Those Days (5:26)
02-Careful With That Axe, Eugene (10:41)
03-Blues (4:36)
04-Echoes (18:49)
05-Childhood's End (8:20)
Commentaire : Un enregistrement d'origine professionnelle, certes, puisqu'il provient de la diffusion du concert par RTL. Mais le concert est incomplet (le début de « One Of These Days » et celui de « Echoes » sont manquants) et le son est en mono. Contrairement à la version disponible sur le bootleg « Remembrance of things past », qui ne comporte que la partie du ocnert diffusée sur RTL, ce bootleg là propose aussi la première partie du concert, dans une qualité audience assez moyenne.
Disponible en format flac* : http://thewitchwoodrecords.blogspot.fr/2013/12/pink-floyd-saint-ouen-france-1972.html
*Assurez-vous que le téléchargement de ces fichiers ne contrevienne pas à la législation en vigueur.
Autres versions de ce concert disponibles dans ma collection :
Pochette: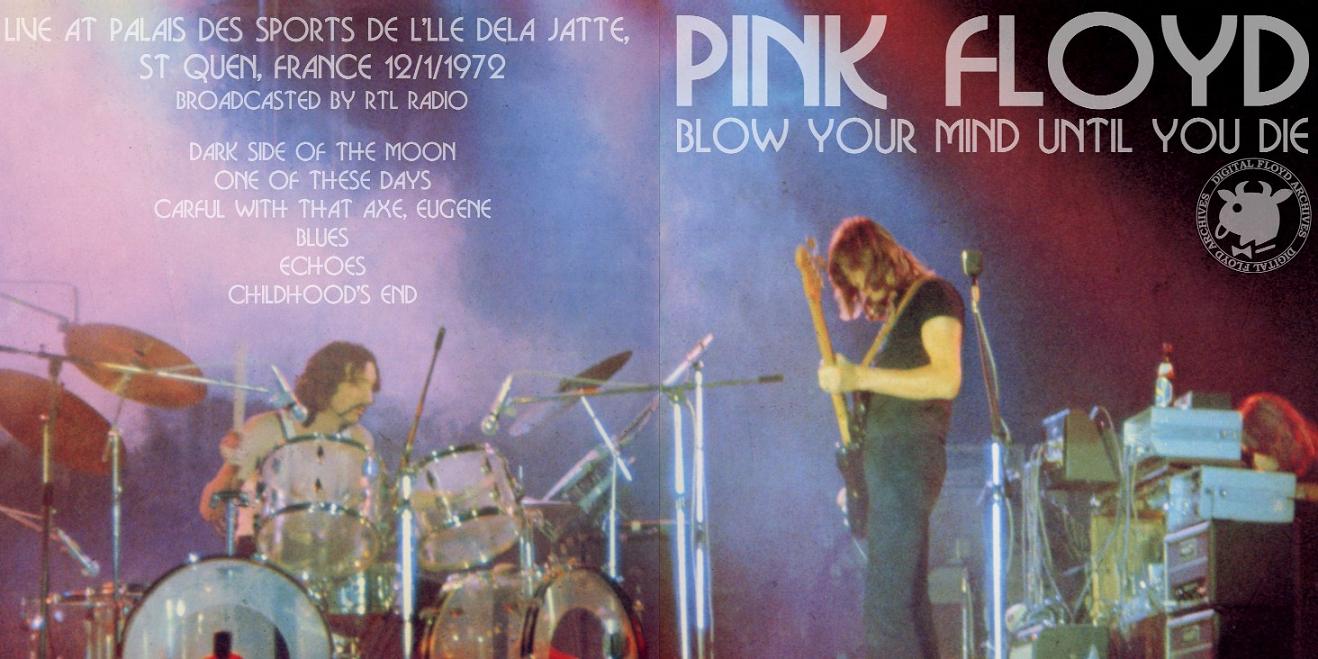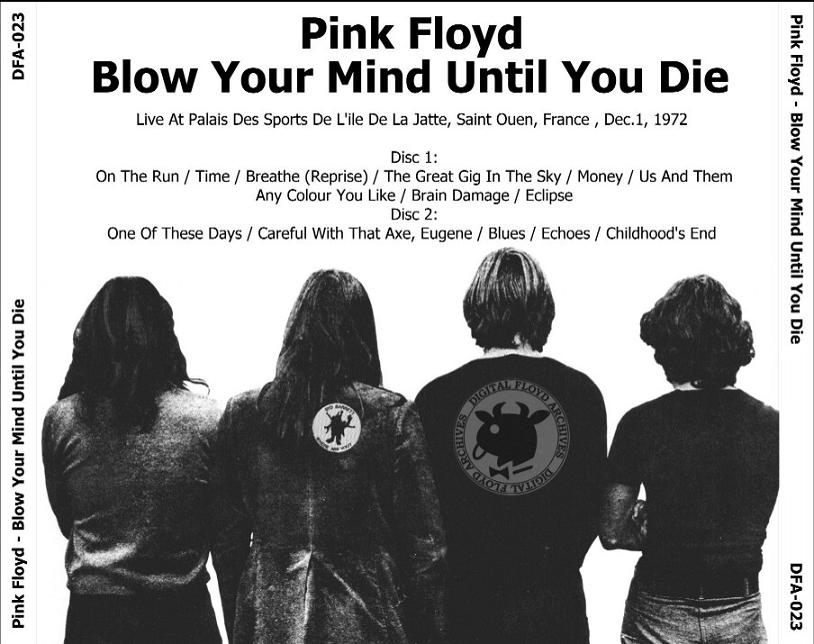 Bootleg n°2339