CELESTIAL INSTRUMENTS

Date : 09/08/1969
Lieu : Paradiso, Amsterdam
Label : Inconnu
Support : 1 cd
Durée : 39:54 mn
Source : Soundboard
Qualité sonore : 9/10
Liste des titres :
1. Interstellar Overdrive (4:19)
2. Set The Controls For The Heart of the Sun (12:25)
3. Careful With That Axe, Eugene (10:10)
4. A Saucerful of Secrets (13:00)
Commentaire : Un son parfait… sauf qu'il n'y a que les instruments. D'où le titre de ce bootleg qui reste cependant très intéressant, si l'on considère que deux des quatre titres proposés sont de toute façons des instrumentaux et que le quatrième ne comporte des voix que dans sa partie finale.
Disponible ici* : http://depositfiles.com/files/i1z3bsa88
*Assurez-vous que le téléchargement de ces fichiers ne contrevienne pas à la législation en vigueur.
Pochette (version 1) :
Livret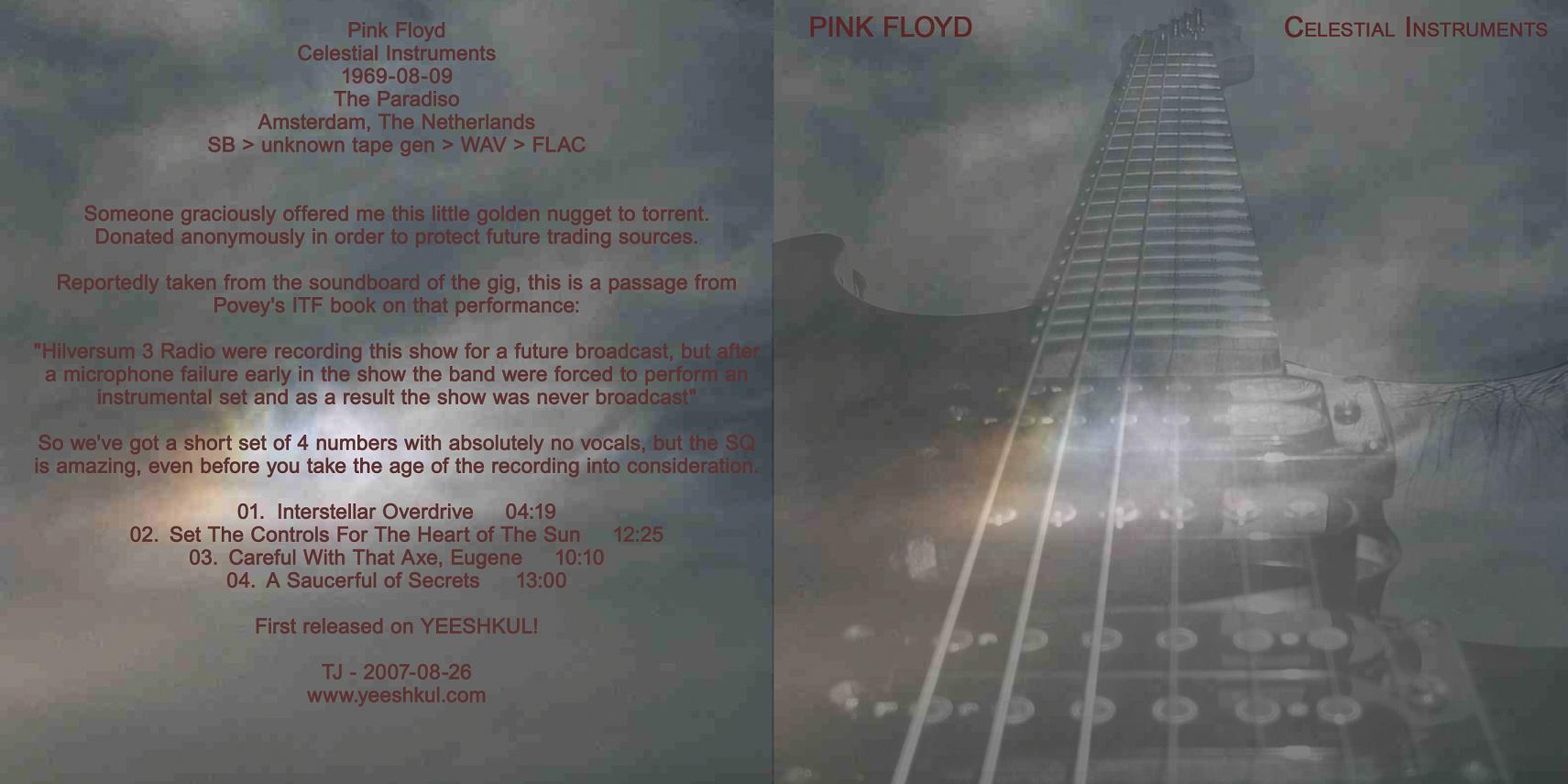 Dos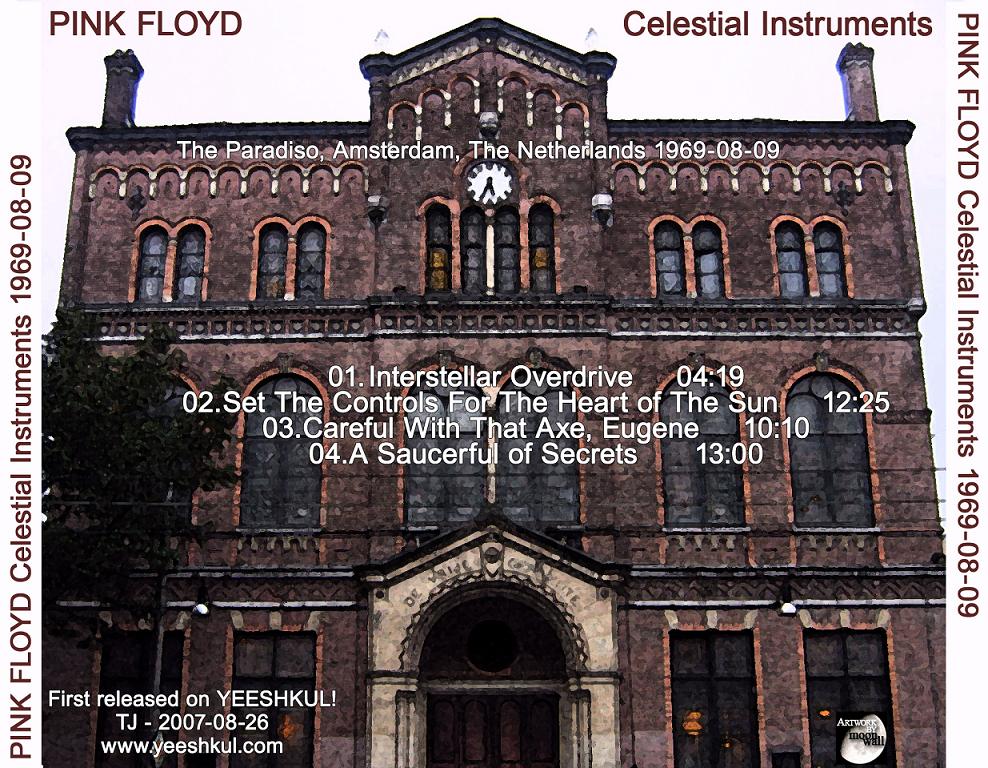 Disque
Pochette (version 2) :
Livret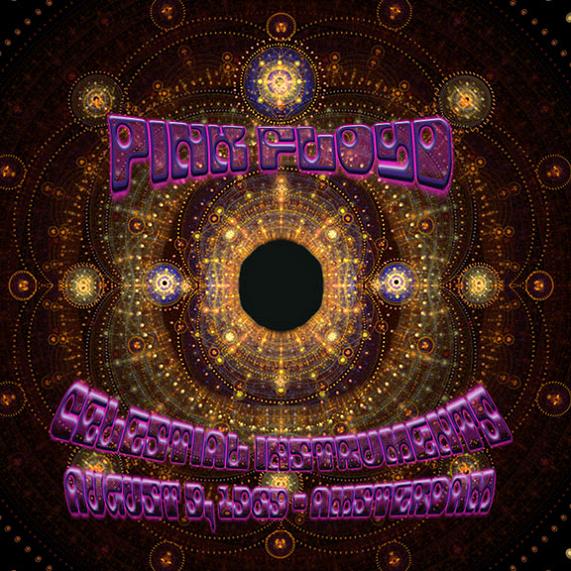 Dos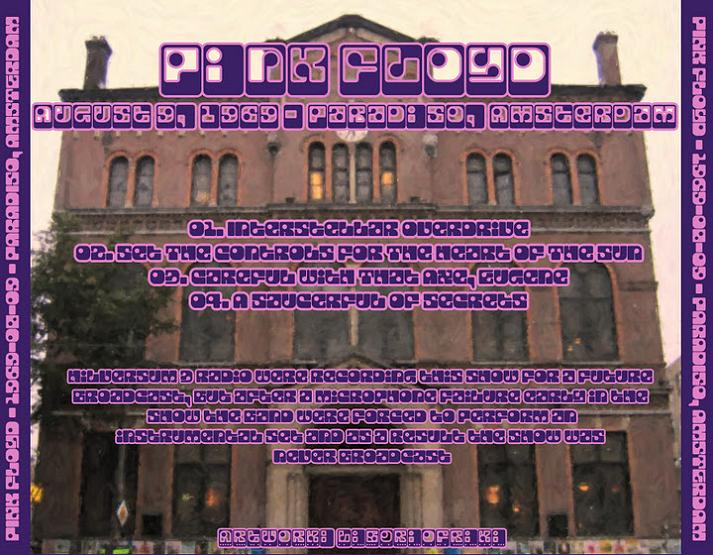 Pochette (version 3)
Livret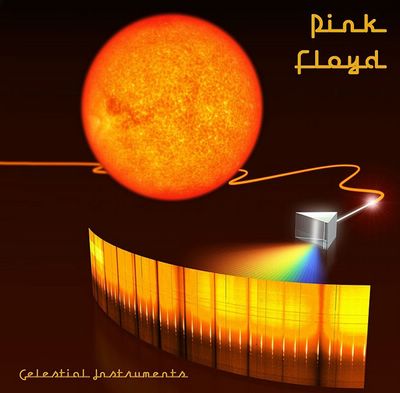 Bootleg n°31