FROM THE OTHER SIDE

Date : Juin 1972
Lieu : Abbey Road studio, Londres
Label : Golden Memories (Ref. : SIAE 89031)
Support : 1 cd
Durée : 14:56 mn
Source : studio outtakes
Qualité sonore : 10/10

Liste des titres :
01. Time (6:06)
02. Brain Damage / Eclipse (3:24)
03. Us And Them (5:26)

Commentaire : L'un des plus courts bootlegs de toute l'histoire du bootleg… et pour entendre quoi, des versions alternatives de chanson qui ne diffèrent généralement que par ce qu'il leur manque quelque chose par rapport à la vraie version : « Time » n'a pas de solo de guitare; « Brain Damage » n'a pas les fameux rires du dément (mais elle a quelques lignes de guitare solo à la place; « Us and them » n'a pas d'echo (et le saxophone est mixé différemment). Les trois morceaux commencent et se terminent également différemment des originaux en raison de fading plus précoce ou plus tardifs. Assurément, c'est Brain Damage qui présente le plus d'intérêt et d'originalité.
Disponible ici* : http://depositfiles.com/files/bpfonl7z2

*Assurez-vous que le téléchargement de ces fichiers ne contrevienne pas à la législation en vigueur.    
Pochette :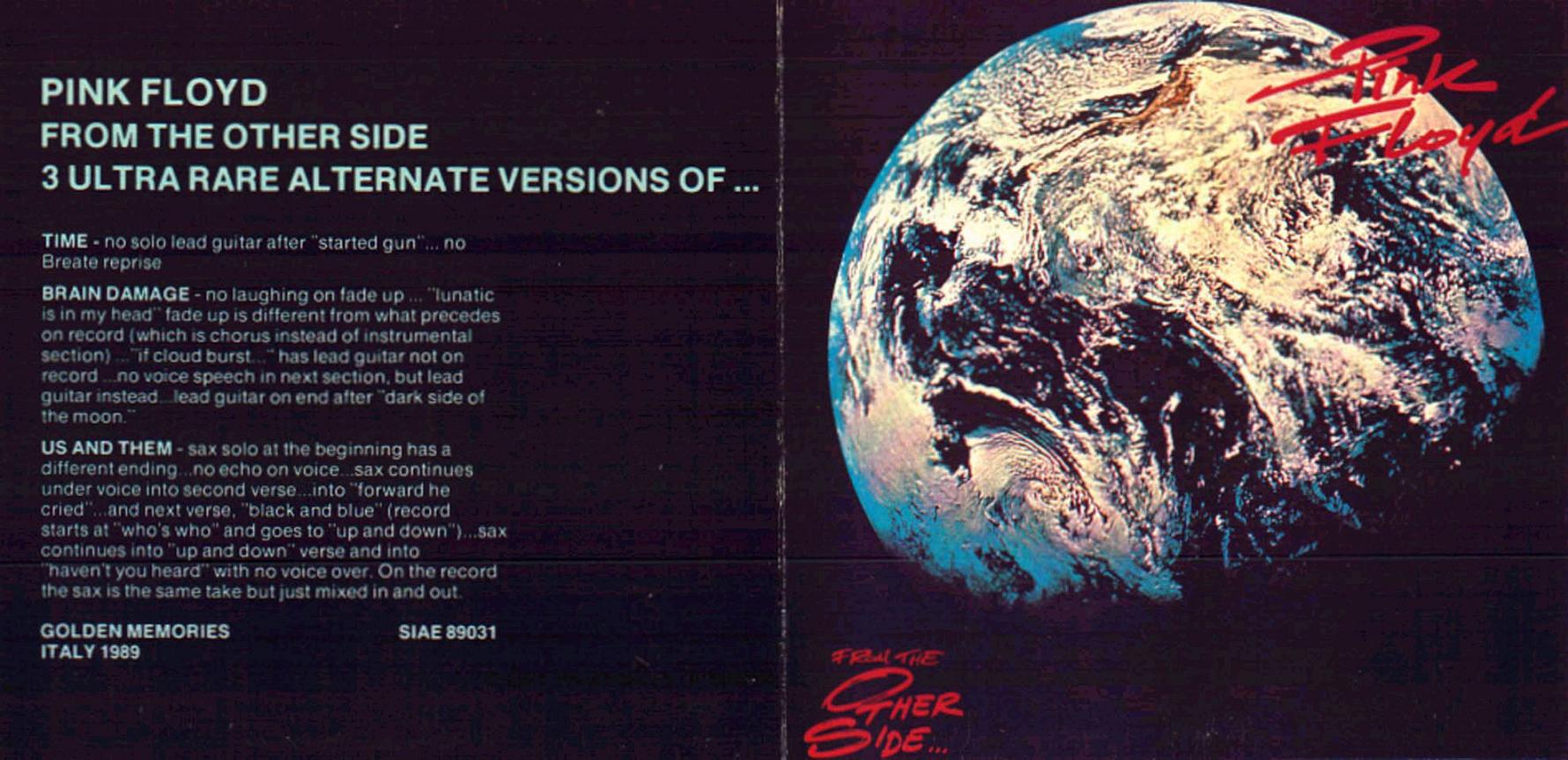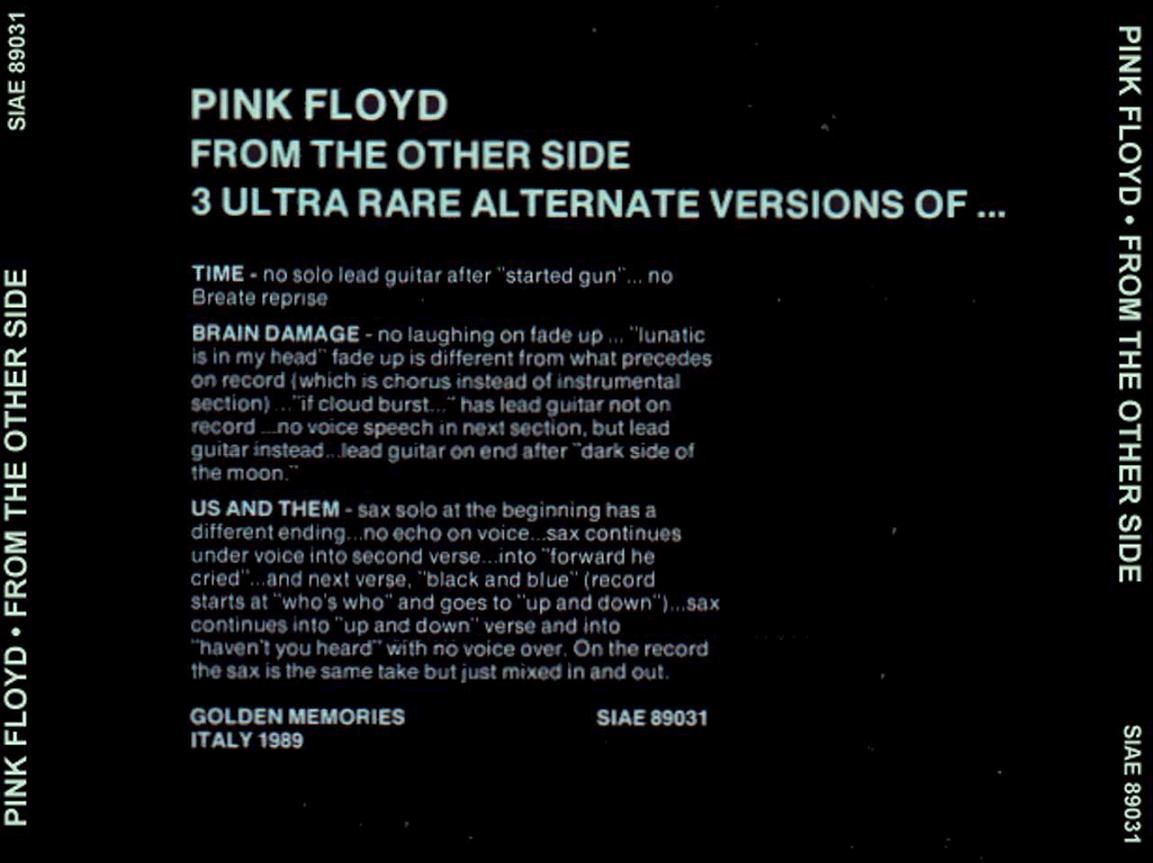 Bootleg n°2865