LIVE IN VENICE

Date : 15/07/1989
Lieu : Canale grande, Venezia, Italia
Label : Mob Remaster
Support : 2 cd
Durée : 91:06 mn
Source : RAI TV Broadcast (voir détail dans les commentaires)
Qualité sonore : 10/10

Liste des titres :
CD1 40:47
01. Intro (0:32)
02. Shine On You Crazy Diamond (Part 1) (2:47)
03. Learning To Fly (5:30)
04. Yet Another Movie (6:16)
05. Round And Around (0:36)
06. Sorrow (9:39)
07. The Dogs Of War (7:49)
08. On The Turning Away (7:38)
CD2 – 50:22
01. Time (5:53)
02. The Great Gig In The Sky (4:55)
03. Wish You Were Here (4:38)
04. Money (9:46)
05. Another Brick In The Wall (Part 2) (5:34)
06. Comfortably Numb (9:44)
07. Run Like Hell (9:52)
Commentaire : Voici les précisions de MOB quant à son travail de remasterisation :
« The source for this remaster was a superb stereo recording, taped from a German FM radio rebroadcast of the concert in Venezia. Dozens of hours were spent, in order to manually clean every little FM noise (crackles, slight buzz,…) and make this remaster as close as posstible to the quality of an official release.
It has to be noted that the German radio rebroadcast cut the second half of Wish You Were Here. The missing portion was patched from a TV broadcast source. The intro and outro (fireworks) of the show were also taken from the TV broadcast, in order to make this recording more complete (the FM source ended rather abruptly after the last chord of Run Like Hell).
This stereo remaster was used for the audio part of the « Live In venezia » DVD from Cochon Production. »
MOB
Disponible ici : http://www.guitars101.com/forums/f145/pink-floyd-1989-07-15-venice-fm-flac-176843.html

Le DVD est disponible ici : http://www.guitars101.com/forums/f146/dvdfull-pink-floyd-1989-07-15-venice-it-pro-shot-153106.html#post1059667

Ou bien ici (dans une version qui n'est peut-être pas la même) : http://plumdusty.blogspot.fr/2014/09/pink-floyd-1989-07-15-venice-italy-hrv.html
Pochette:
Mob Remaster :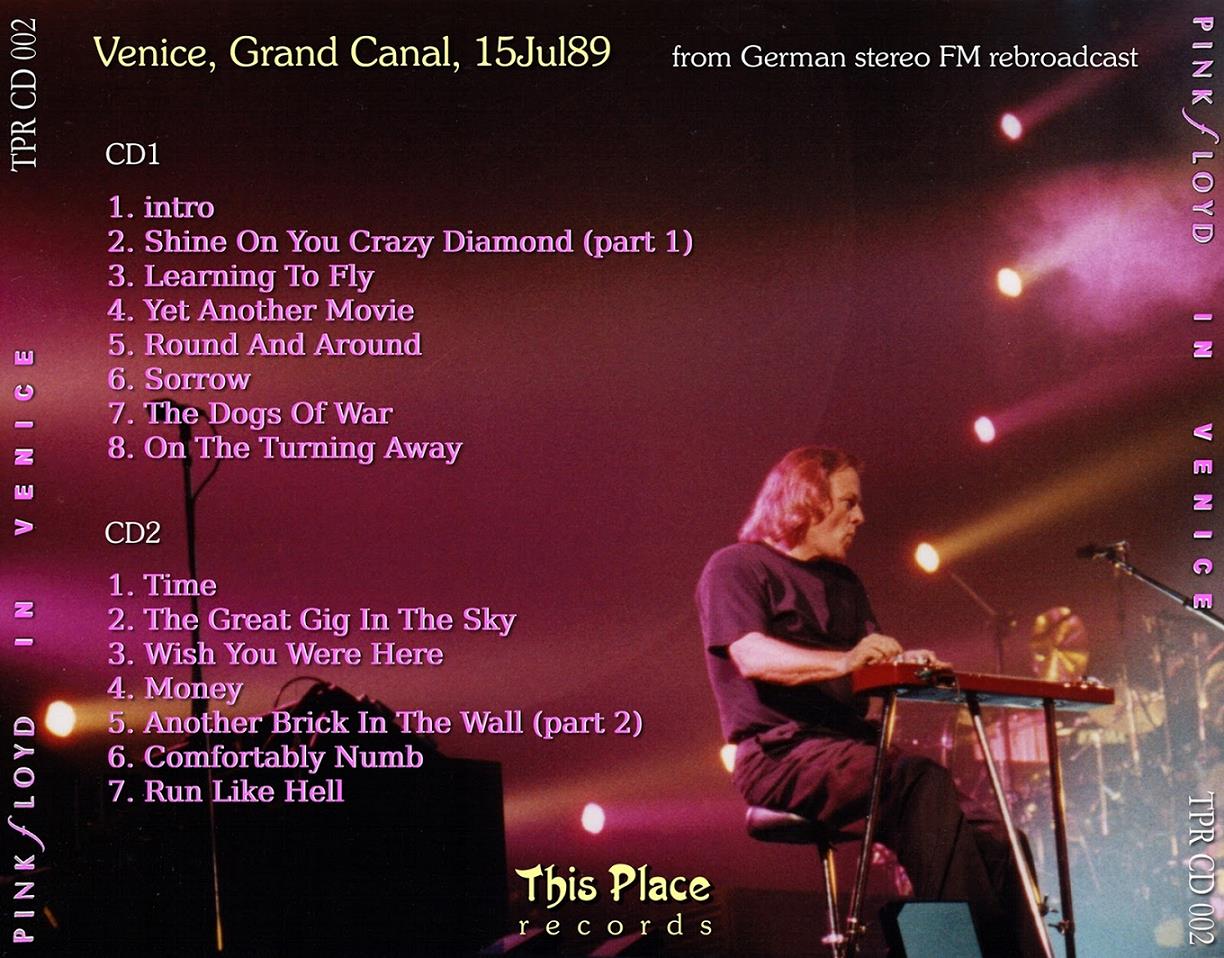 DVD – version 1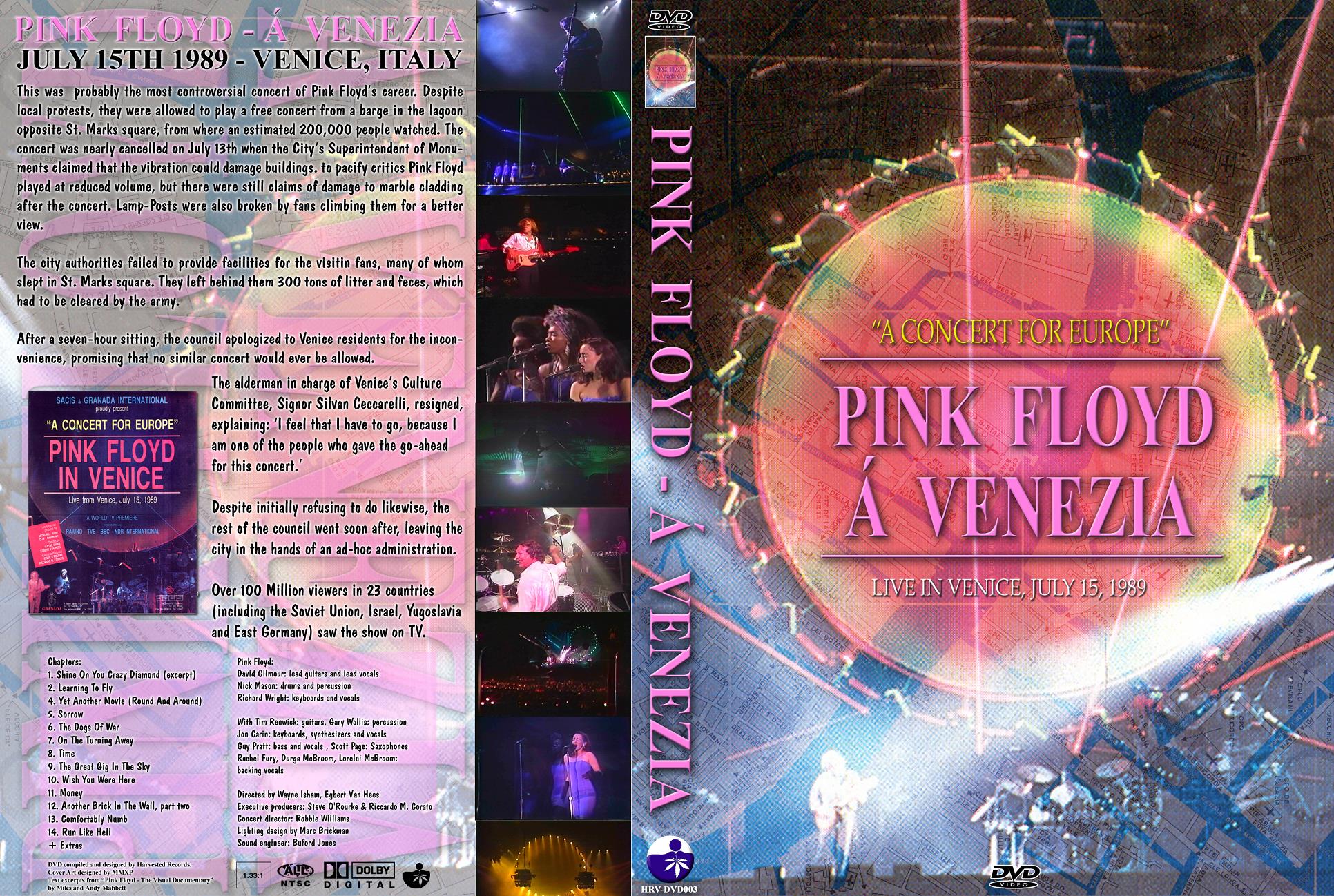 DVD – version 2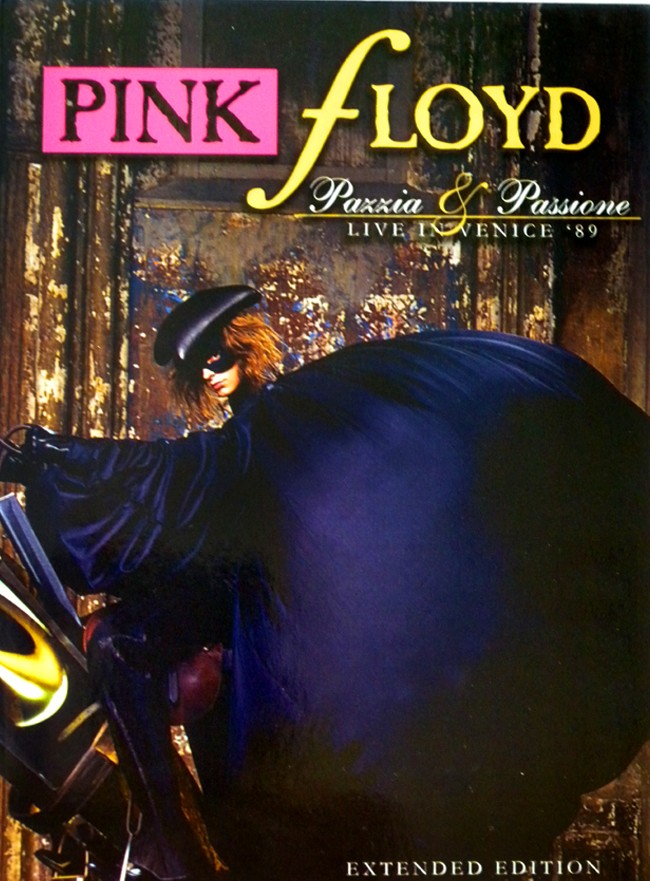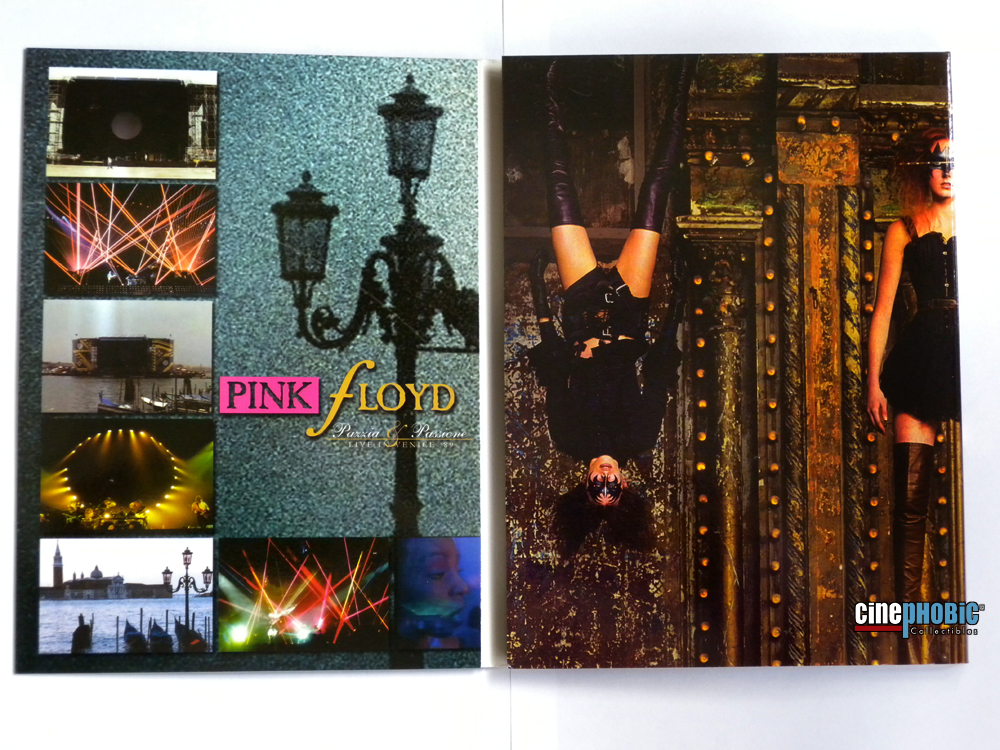 DVD – version 3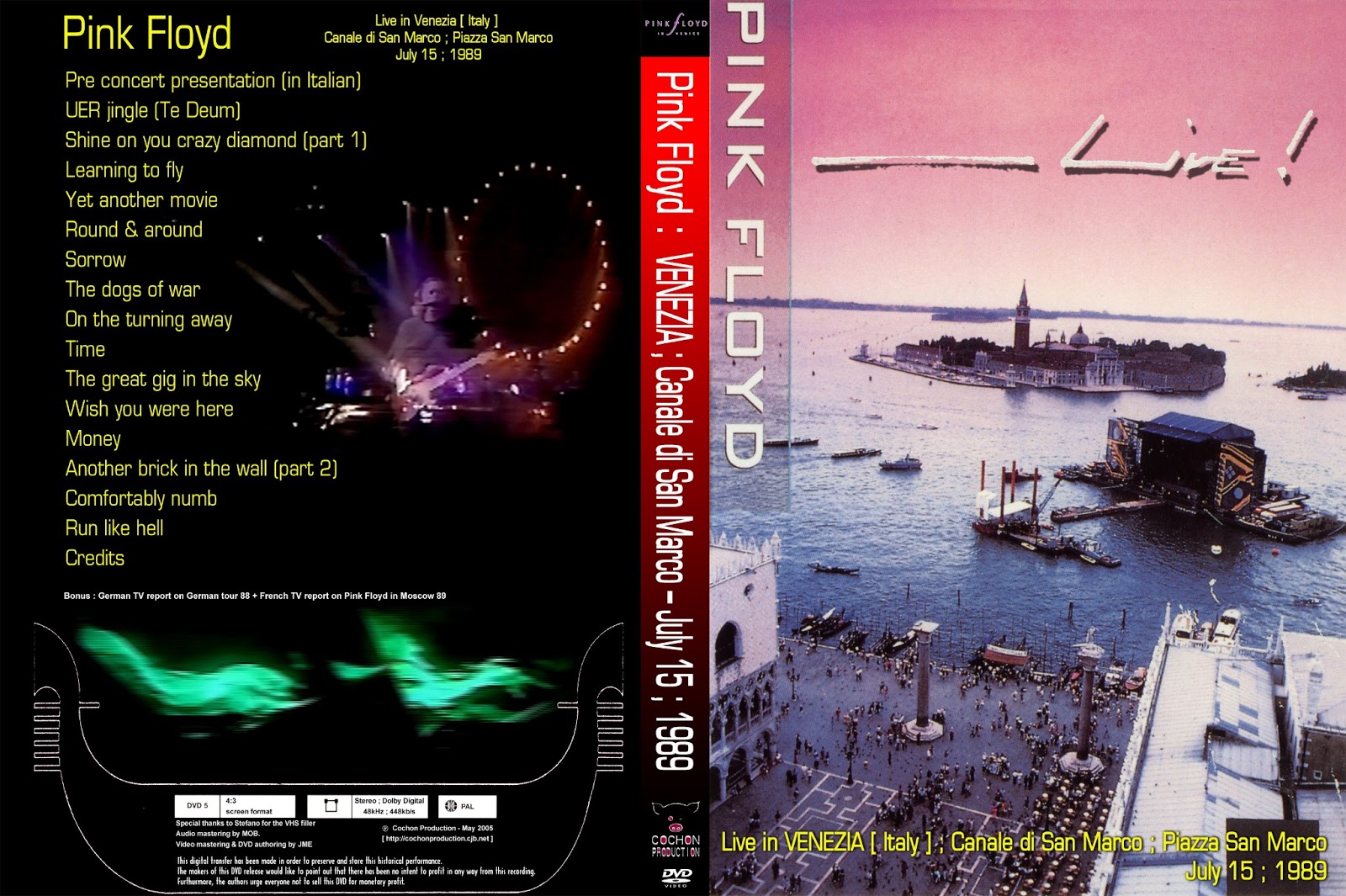 Bootleg n°3203