PORT TALBOT, WALES 1969

Date : 06/12/1969
Lieu : Port Talbot, Wales
Label : A DoinkerTape
Support : 1 cd (vinyl rip)
Durée : 36:52 mn
Source : Audience
Qualité sonore : 6,5/10
Liste des titres :
01. Interstellar Overdrive (12:21)
02. Green Is The Colour (3:14)
03. Careful With That Axe, Eugene (9:04)
04. A Saucerful Of Secrets (12:11)
Commentaire : Souvent, en remontant à la source, l'eau est plus fraîche et le son des bootlegs est plus pur. Encore une fois la règle se vérifie. Sans atteindre un niveau transcendant, le son de ce bootleg tiré d'un vinyl original est sensiblement meilleur que celui du bootleg « Afan Lido ».
Disponible ici :   http://www.guitars101.com/forums/f145/pink-floyd-1969-12-06-port-talbot-wales-aud-flac-321417.html
Pochette: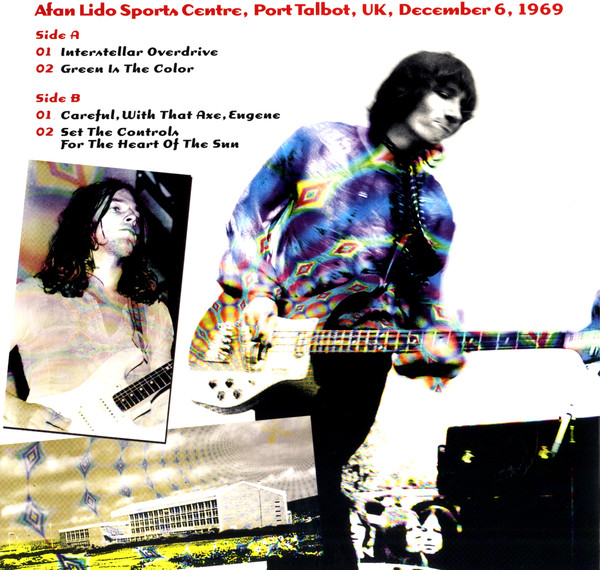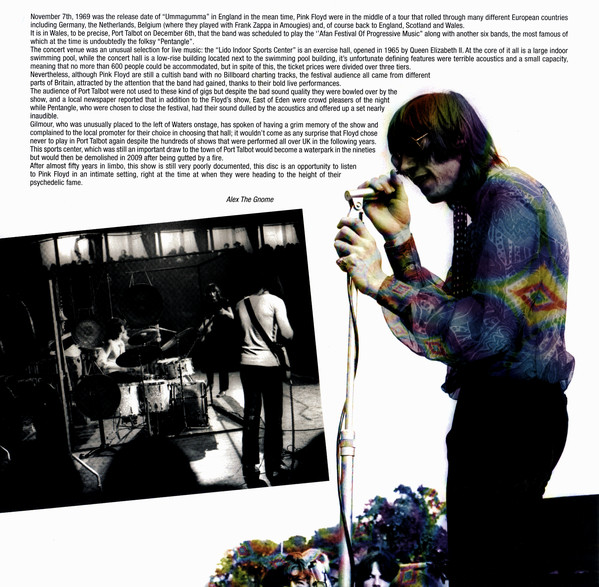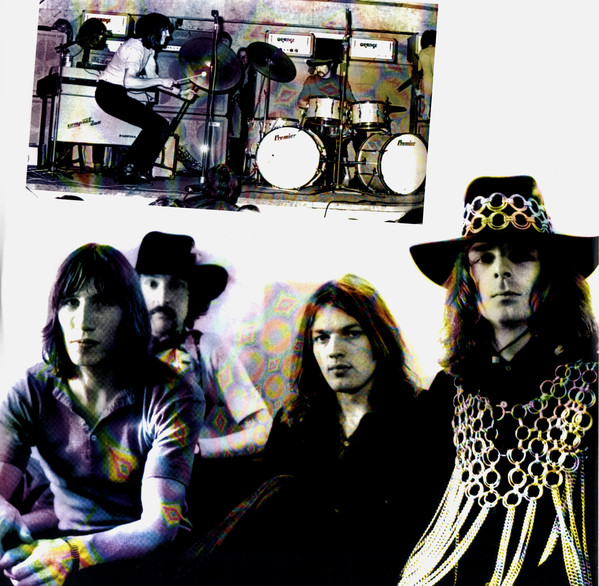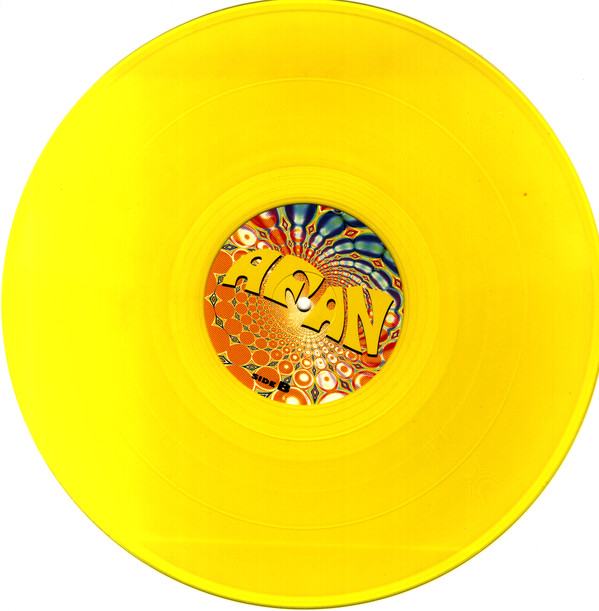 Bootleg n°3043