ROME VPRO (BROADCAST)

Date : 06/05/1968
Lieu : First European International Pop Festival, Piper Club, Rome, Italie
Label : Inconnu
Support : 1 cd
Durée : 25:17 mn
Source : FM (diffusion sur une radio néerlandaise)
Qualité sonore : 9,5/10

Liste des titres :
1. Italian announcer (0:39)
2. Astronomy Domine (6:44)
3. Roger Waters Interview (2:48)
4. Set The Controls For The Heart Of The Sun (8:28)
5. Interstellar Overdrive (6:38)

Commentaire : Voici une véritable pépite, absolument indispensable à toute collection d'enregistrements de Pink Floyd : un son presque parfait pour l'un des plus anciens concerts disponibles. Bon OK, ça ne dure que 25 minutes et Syd Barrett est déjà aux abonnés absents (il a été remplacé en décembre 1967), mais deux des trois titres interprétés ici proviennent du premier album. Interstellar Overdrive débute d'ailleurs par une introduction unique dans l'histoire de cette chanson.
Pour les curieux, voilà le texte (en V.O.) de l'interview de Roger Waters : « I would say that Rome is an absurd place to organize a pop festival you know. If it would've been me I would never have picked Rome you know. Ah… Anyway you know it's not you know, it's not a sort of pop-pop festival, if you see what I mean you know. If I was organizing a pop festival in England and wanted to make money and draw big crowds you know, I'd have on ah… well all the people have sold a lot of records in England this you know is Engelbert Humperdink and old people like that you know, and those are the people who should really be playing in a pop festival. If the … wants to fill the place, now if he doesn't. If he wants to cated to a minority audience then, well I'm certainly in Rome, this evenings alot of groups anyway where I don't know about the italian groups or their association, but anyway the groups in the first half, really a minority, well The Move possibly not, but The Nice and us are certainly a minority appeal you know, and we should be playing in much smaller clubs where there aren't these bloody television lights shining you know. We couldn't use our lightshow at all, it was obvious as soon as we arrived. We decided not to use it because we were gonna have a real hassle within. »
Disponible ici* : http://depositfiles.com/files/h0tbwth5j

*Assurez-vous que le téléchargement de ces fichiers ne contrevienne pas à la législation en vigueur.
Pochette :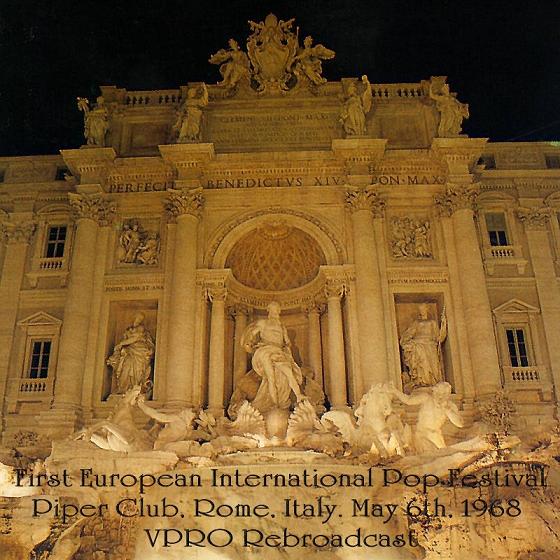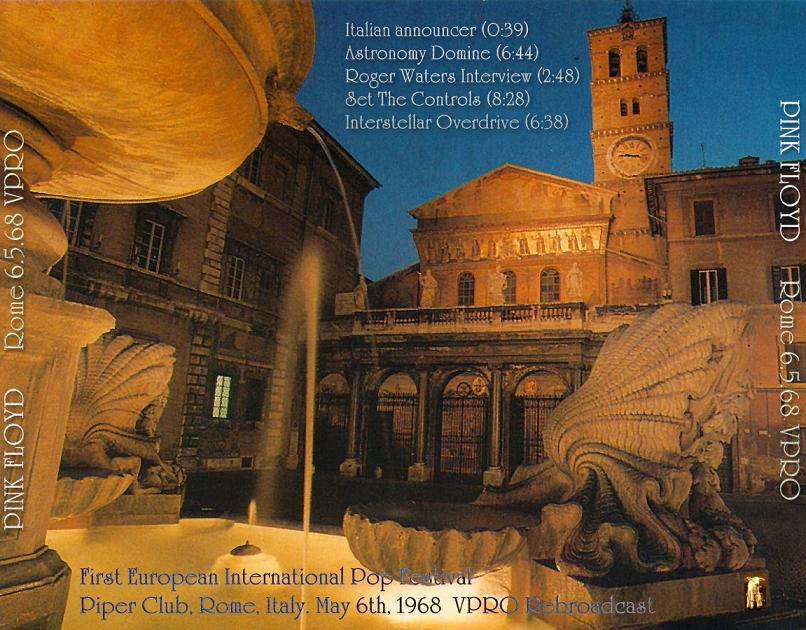 Bootleg n°7