THE DARK SIDE OF WINTER GARDENS

Date : 22/01/1972
Lieu : Wintergardens, Bournemouth, England
Label : Inconnu
Support : 2 cd
Durée : 107:31 mn
Source : Audience
Qualité sonore : 2/10 (sic!)

Liste des titres :
CD1
1. Speak to me (3:05)
2. Breathe (2:39)
3. On the run (7:27)
4. Time (6:14)
5. Breathe (reprise) (1:00)
6. The great gig in the sky (3:48)
7. Money (7:28)
8. Us and them (6:43)
9. Any colour you like (1:23)
10. Brain damage (4:52)
CD2
1. One of these days (10:13)
2. Careful with that axe, Eugene (11:36)
3. Echoes (26:19)
4. A saucerful of secrets (14:44)
Commentaire : Ce bootleg présente l'intérêt d'être le pire de tous ceux qui circulent! Une bouillie sonore tellement épouvantable qu'il est parfois difficile de savoir quel morceau est interprété. Pourtant la pochette est sympa. Pourquoi se casser le cul à chiader les pochettes lorsque le son est inaudible ? Mystère. Absolument réservé aux téméraire ou aux « hard core fans ».
Post scriptum: une version upgradée de ce bootleg a récemment émergé sur Internet. Je la publie sur mon site sous le titre super original de « Wintergardens 1972 ». L'amélioration est saisissante : le son est passé d'abominable à simplement pourri. Pour ceux qui veulent tester, voilà un lien* : http://www.guitars101.com/forums/f145/pink-floyd-1972-01-22-bournemouth-uk-aud-shn-142160.html#post1010833
*Assurez-vous que le téléchargement de ces fichiers ne contrevienne pas à la législation en vigueur.
Autres bootlegs du concert de Bournmouth du 22/01/1972 dans ma collection :

Pochette :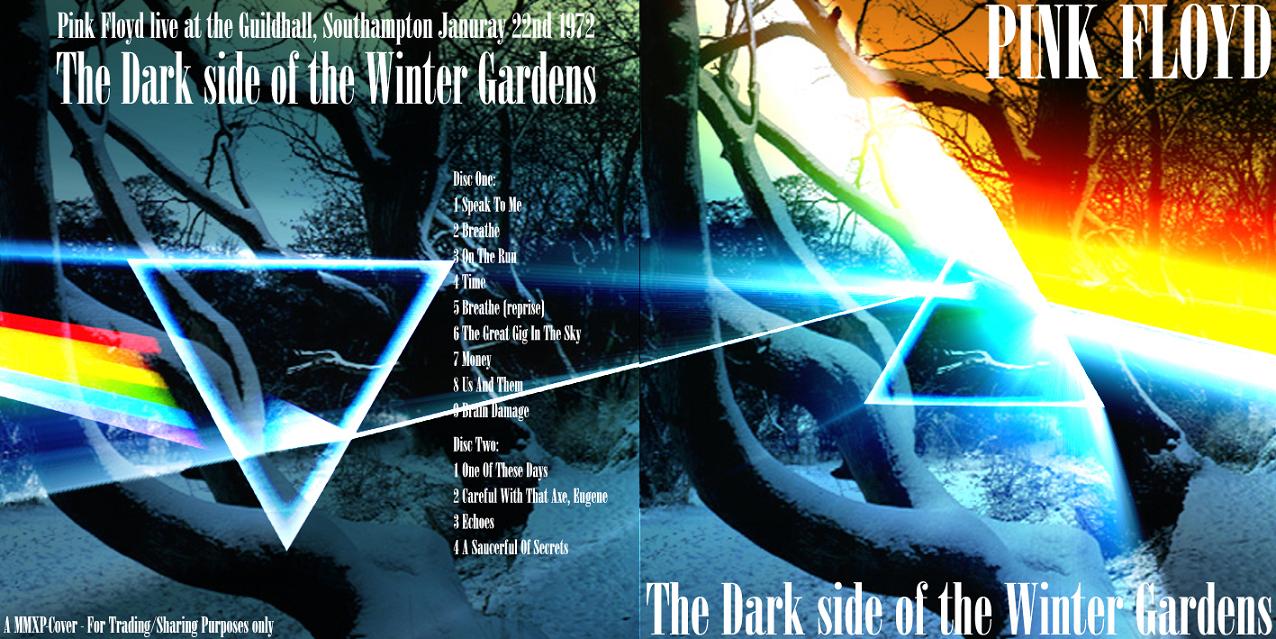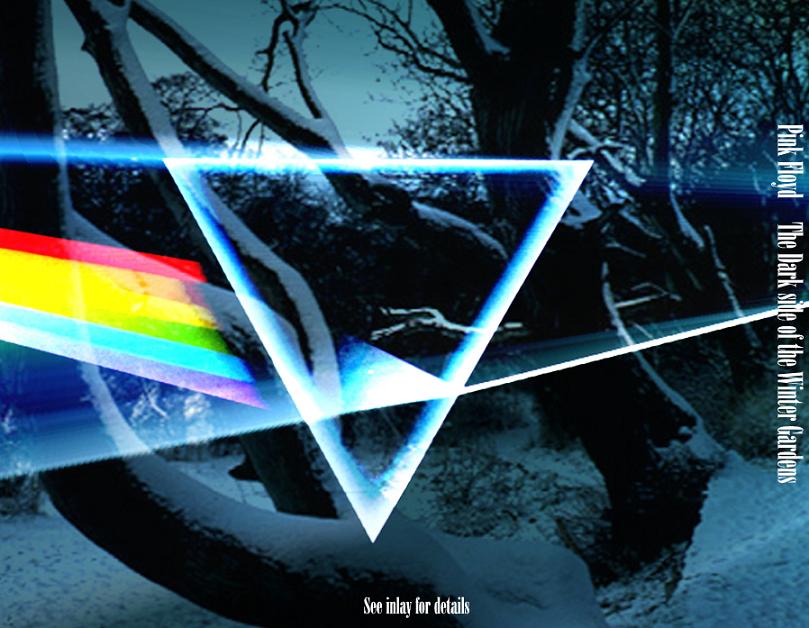 Bootleg n°2241