WELCOME TO THE MACHINE (Frankfurt)

Date : 27/01/1977
Lieu : Festhalle, Frankfurt, West Germany
Label : Crazy Diamond
Support : 2 cd
Durée : 86:22 mn
Source : Audience
Qualité sonore : 7,5/10

Liste des titres :
CD1 – 41:39
1. Sheep (fade in) (1:55)
2. Pigs On The Wing (pt1) (2:05)
3. Dogs (18:50)
4. Pigs On The Wing (pt2) (2:32)
5. Pigs (Three Different Ones) (16:17)
CD2 – 44:43
1. Shine On You Crazy Diamond (pt 2-5 fade in) (9:33)
2. Welcome To The Machine (8:07)
3. Have A Cigar (5:34)
4. Wish You Were Here (6:14)
5. Shine On You Crazy Diamond (part 6-9) (15:15)
Commentaire : Rippage d'un vinyle du même titre mais d'une qualité imparfaite. On trouve un autre bootleg rippé à partir du même vinyle et qui bénéficie d'une qualité sonore légèrement meilleure : il s'agit de « Heart Beat, Pig Meat ».
Le concert du 27 janvier a été enregistré par deux personnes différentes, connues sour le nom de « recorder 1 »  et « recorder 2 ». Le premier enregistrement est meilleur mais il est incomplet. Il manque la plus grande partie de « sheep », les quatre première minutes de « Shine on you crazy diamond (part 1) » ainsi que tout le rappel (c'est-à-dire « Money »). Cela ramène l'enregistrement à une durée d'environ 87 minutes contre plus de 113 pour les bootlegs tirés de la source « recorder 2 ».
Attention : Il y a au plusieurs bootlegs différents qui ont choisi le titre « Welcome to the machine », donc prenez garde aux confusions. Dans certains il ne s'agit pas de concerts de la même date, comme celui de New York du 02/07/1977. Mais – et c'est encore plus vicieux – il y en a un qui propose sous ce même titre, quoique avec une pochette différente, le même concert de Francfort du 27 janvier 77, mais en utilisant cette fois la source n°2.
Pochette :
Livret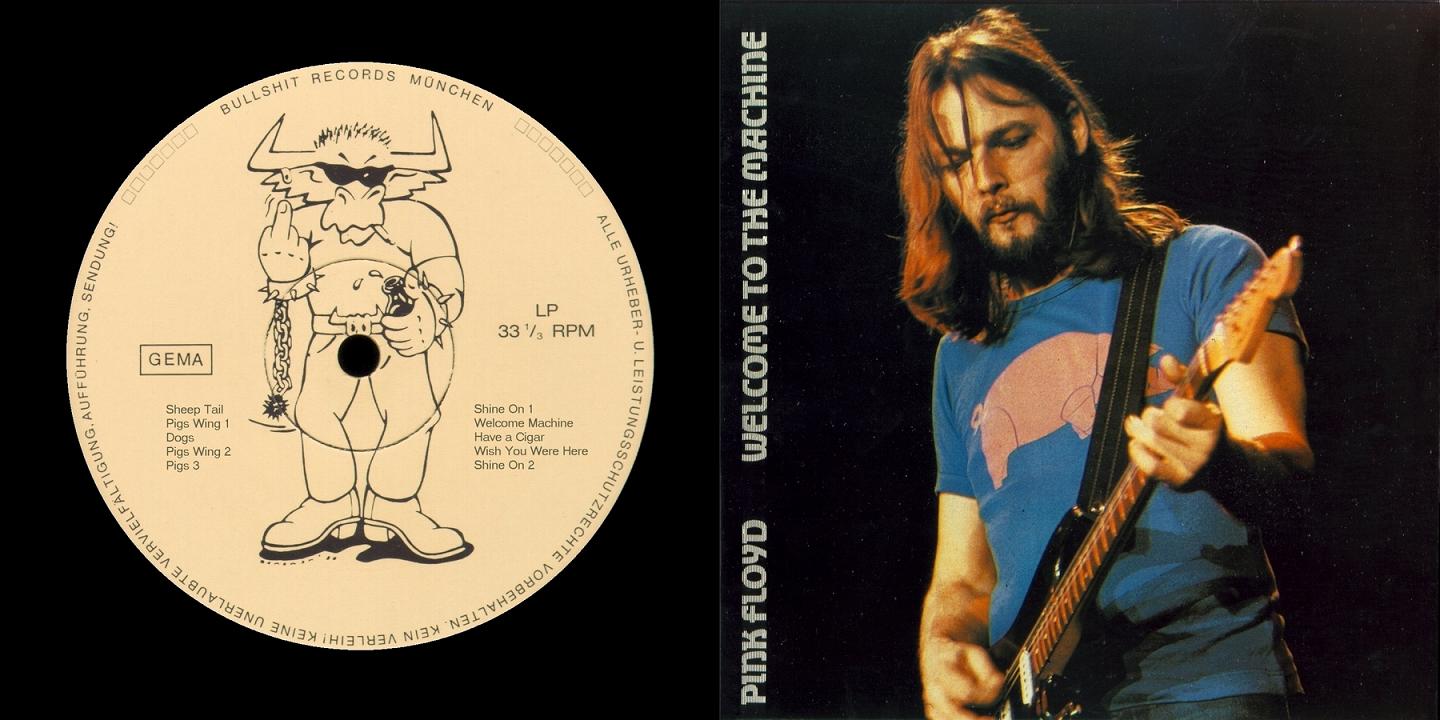 Dos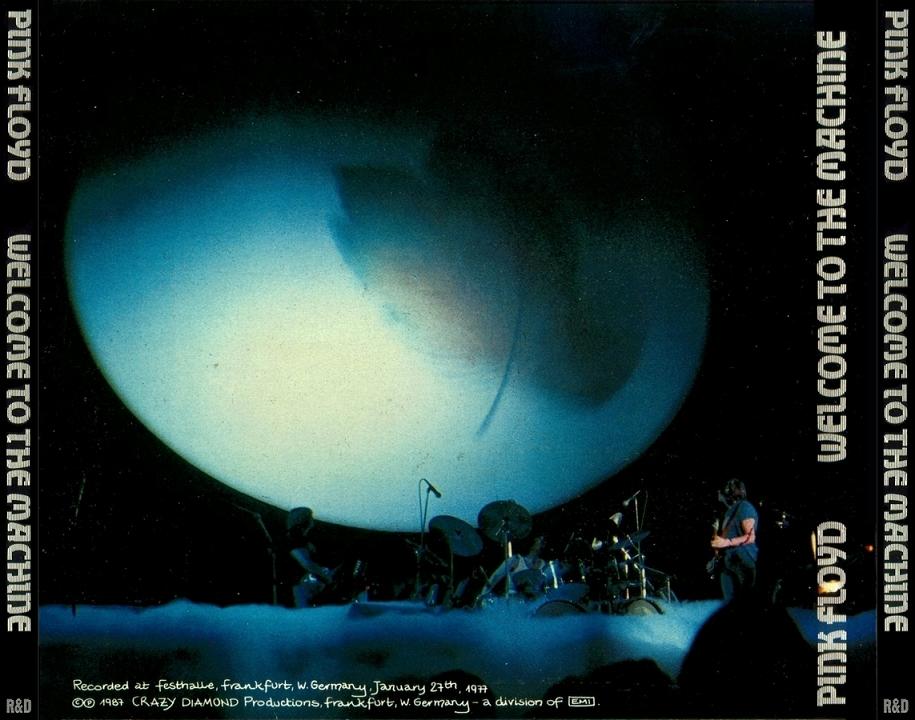 Bootleg n°152