SONG DAYS '69

Date : 11/10/1969
Lieu : Essener International Pop Festival, Essen, RFA
Label : Free Range Pig (Réf. : FRP CDR 001)
Support :1 cd
Durée : 25:47 mn
Source : Audience
Qualité sonore : 5/10
Liste des titres :
1) Introduction (0:53)
2) Astronomy domine (9:09)
3) Green is the colour (3:25)
4) Careful with that axe, Eugene (6:27)
5) Interstellar overdrive (5:53)
Commentaire : Un concert qui existe dans différentes versions mais qui, quelle que soit la version, ne présente pas un grand intérêt : non seulement il ne s'agit que d'une courte performance lors d'un festival (26 minutes) mais la qualité sonore est plutôt médiocre. En outre, Interstellar Overdrive est amputée des deux tiers de sa longueur. Cette version là semble d'ailleurs la plus mauvaise de toute. Toutefois, ce bootleg a récemment été un peu nettoyé (correction de la vitesse de défilement de la bande et de quelques défauts). Pour ce procurer cette version rénovée – que le site spécialisé « Yeeshkul » tient pour la meilleure version en circulation – il faut s'inscrire sur le site, qui offre (gratuitement) des liens vers des torrent (voir ici : http://www.yeeshkul.com/forum/showthread.php?26101-List-of-best-known-sources)
Contrairement à ce qu'indiquent certains sites, la chanson « A saucerful of secrets », qui a été jouée à la fin du concert, n'a jamais été enregistrée et ne figure sur aucun bootleg.
Pochette :
Livret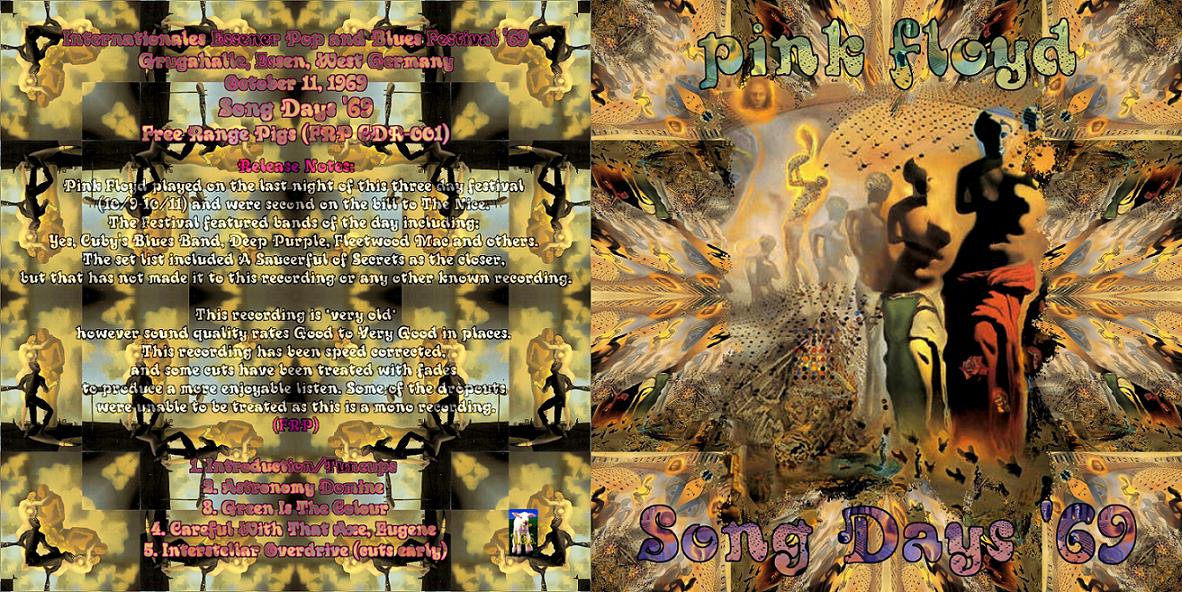 Dos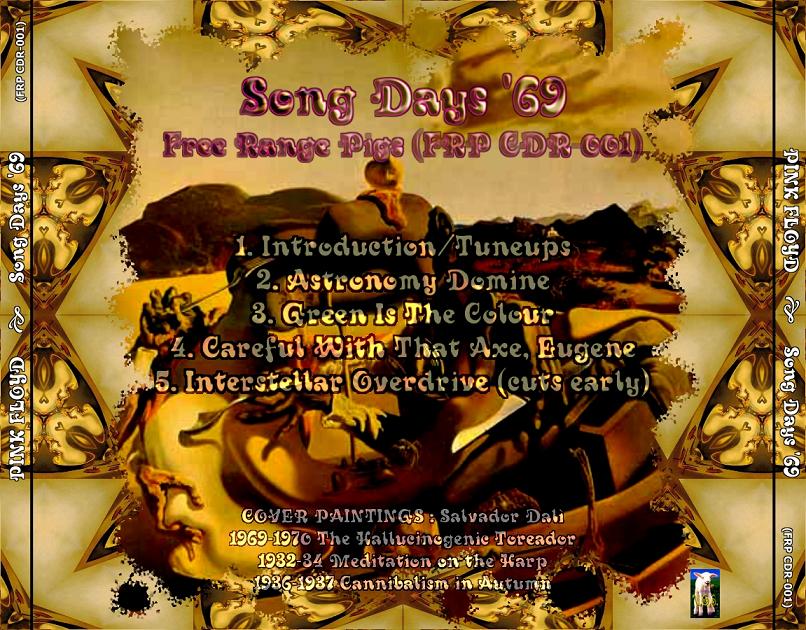 Bootleg n°38