COMFORTING RAIN

Date : 07/03/2002
Lieu : Estadio Vélez Sarsfield, Buenos Aires
Label : Silver Rarities (Ref. : SIRA CD 7)
Support : 2 cd
Durée : 150:50 mn
Source : FM
Qualité sonore : 10/10

Liste des titres :
1. In the flesh (4:39)
2. Nobody home (4:42)
3. Pigs on the wing (1:41)
4. Get your filthy hands of my desert – the final cut (2:53)
5. The gunner's dream (7:30)
6. Have a cigar (5:27)
7. Another brick in the wall (1) (2:54)
8. The happiest days of our lives (1:27)
9. Another brick in the wall (2) (5:10)
10. Brain damage (3:44)
11. Eclipse (2:52)
12. Welcome to the machine (7:24)
13. Set the controls for the heart of the sun (9:07)
14. Money (8:00)
15. If (4:10)
16. Wish you were here (6:50)

Commentaire : Qualité sonore exceptionnelle, hélas le DJ cause tout le temps, parfois même au milieu des morceaux. Voici ce qu'en dit Tenniru sur le site « Bootleg Zone »:
« The quality is stunning, and since it's a soundboard the crowd noise is not a problem. However, it's still there enough to make it not feel like some sort of studio performance (something suffered by many Pink Floyd soundboards).
The only problem AT ALL is the announcer who pops in at annoying times in the beginning of songs (usually covering the audience sounds, but sometimes like in the middle of Brain Damage/Eclipse he interrupts some instruments for a bit). »
Disponible ici* : http://www.guitars101.com/forums/f145/roger-waters-2002-03-07-buenos-aires-arg-fm-flac-218163.html

*Assurez-vous que le téléchargement de ces fichiers ne contrevienne pas à la législation en vigueur.  
Pochette :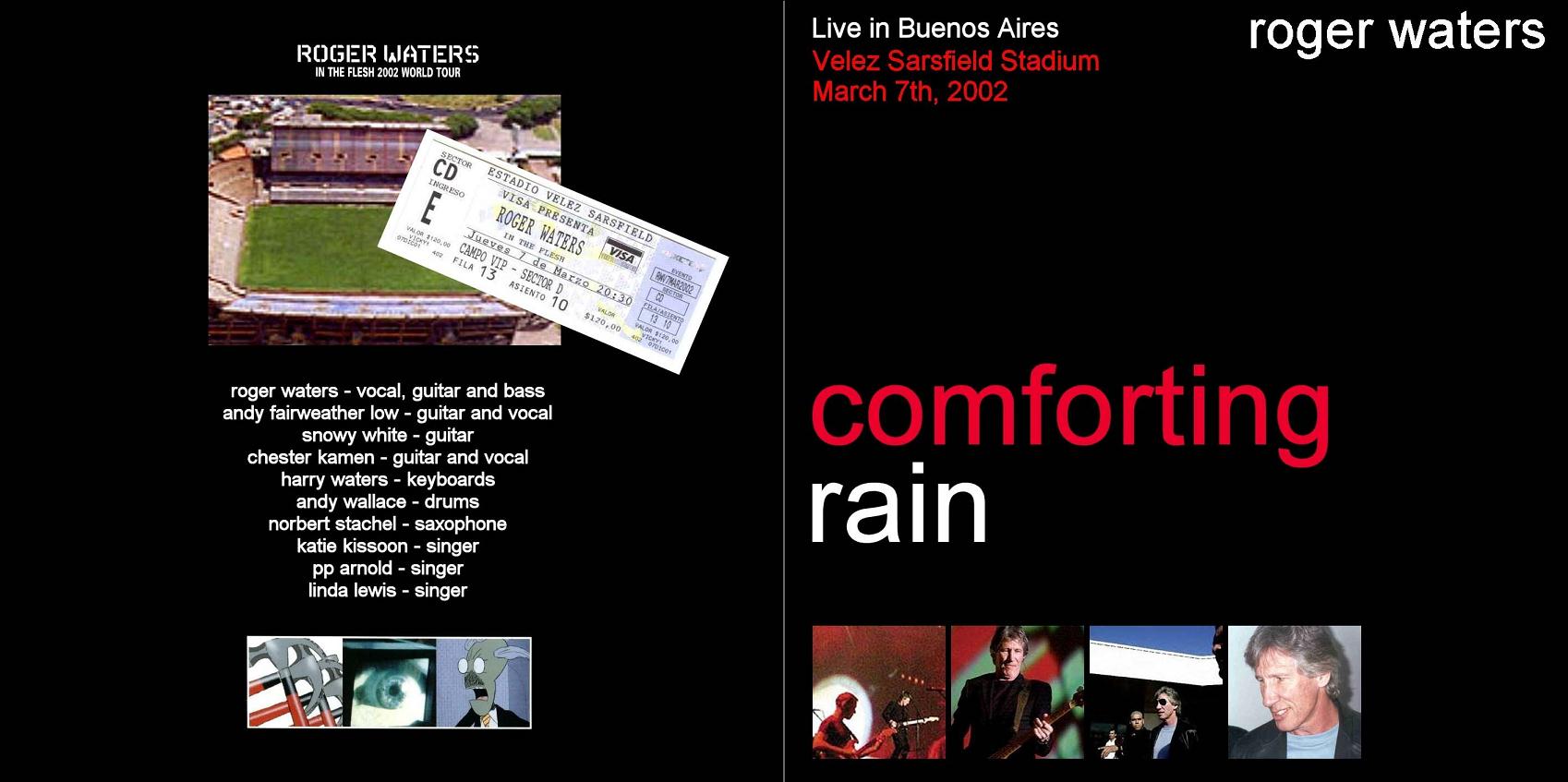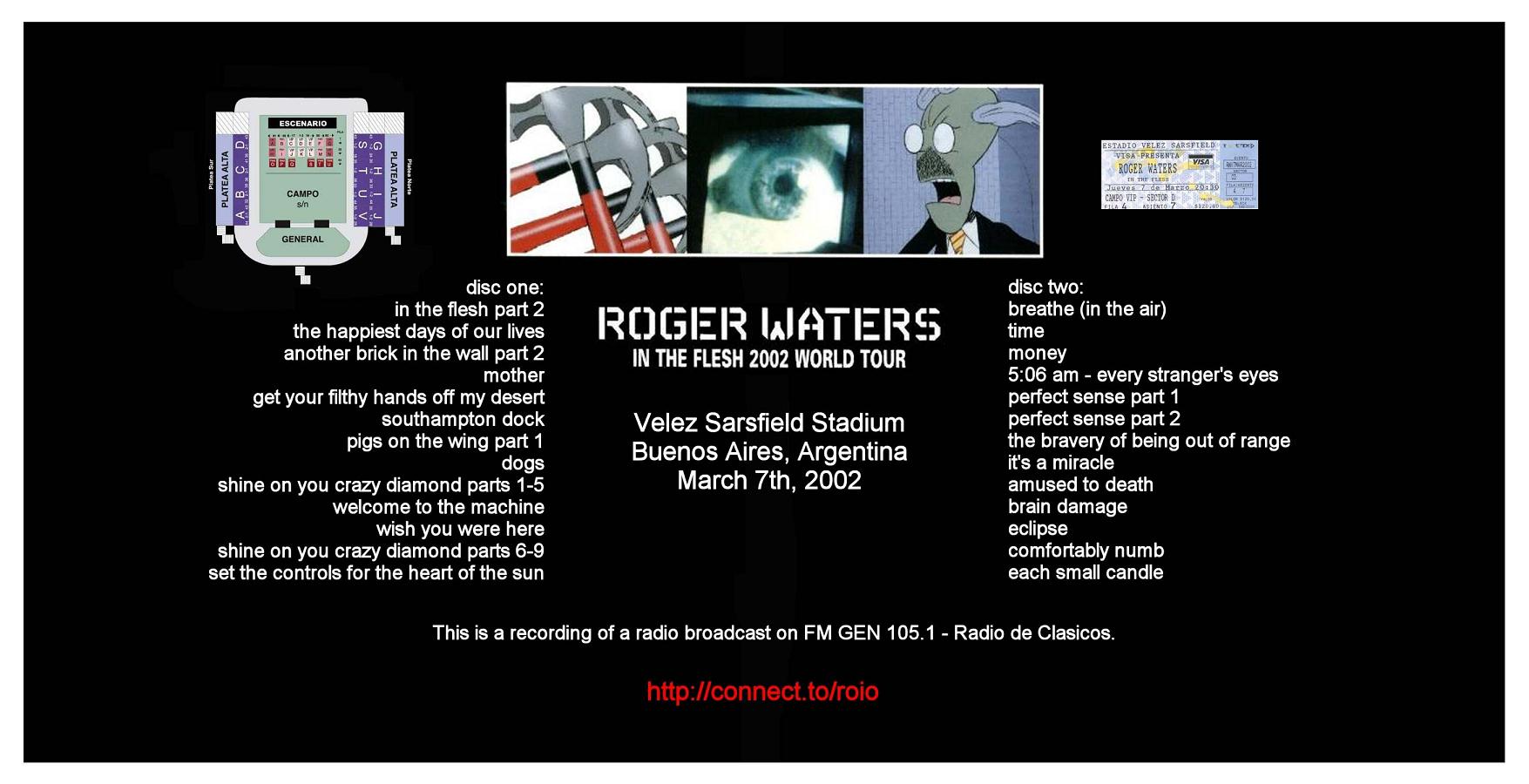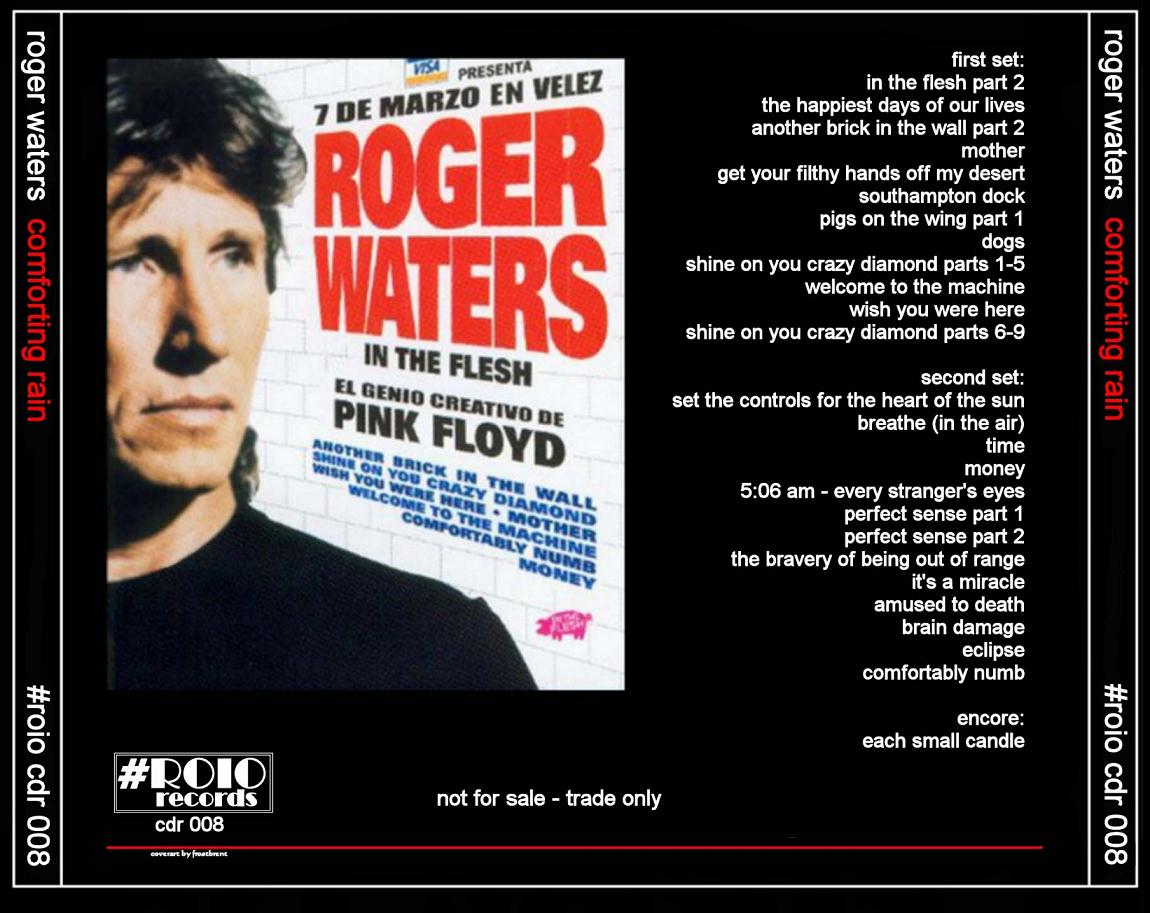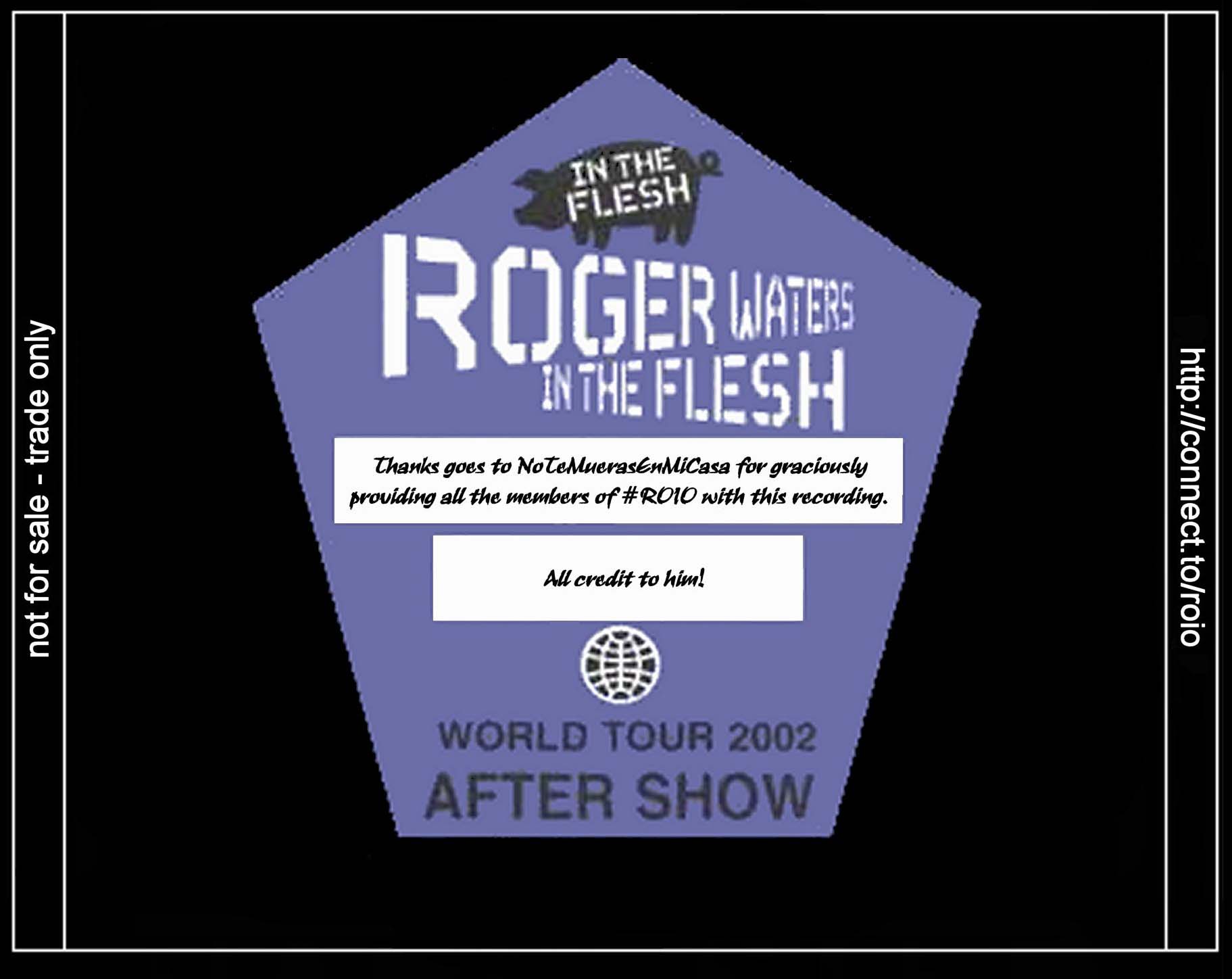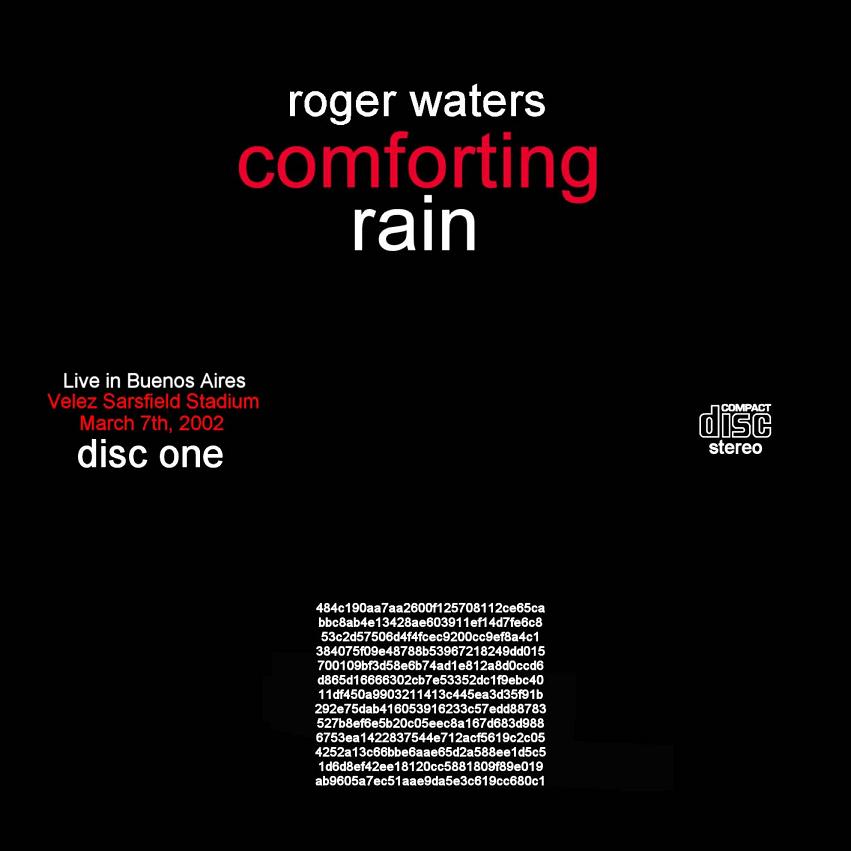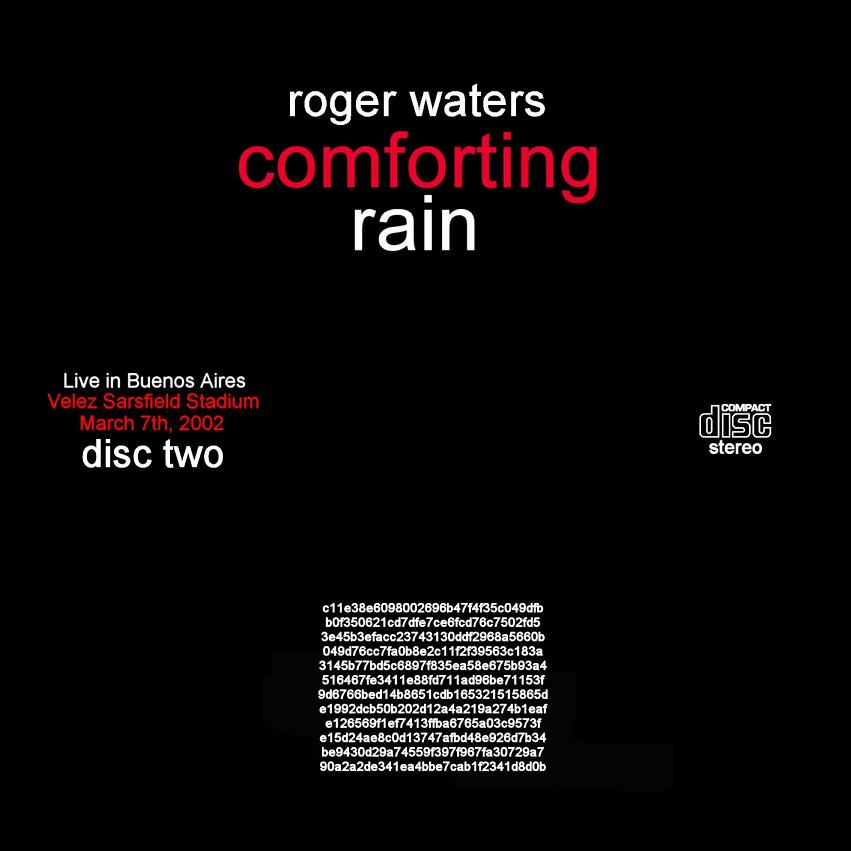 Bootleg n°2349