ROGER IN THE PINK

Date : 28/03/1985
Lieu : Radio City Music-Hall, New York
Label (de la version cd) : Silver Rarities (Ref. : SIRA CD 7)
Support : 1 cd (rippé d'après le vinyle original)
Durée : 78:30 mn
Source : Soundboard
Qualité sonore : 9/10

Liste des titres (de la version vinyle) :
1. In the flesh (4:39)
2. Nobody home (4:42)
3. Pigs on the wing (1:41)
4. Get your filthy hands of my desert – the final cut (2:53)
5. The gunner's dream (7:30)
6. Have a cigar (5:27)
7. Another brick in the wall (1) (2:54)
8. The happiest days of our lives (1:27)
9. Another brick in the wall (2) (5:10)
10. Brain damage (3:44)
11. Eclipse (2:52)
12. Welcome to the machine (7:24)
13. Set the controls for the heart of the sun (9:07)
14. Money (8:00)
15. If (4:10)
16. Wish you were here (6:50)

Commentaire : Excellent son mais concert incomplet. On peut le trouver en intégralité sur de nombreux autres bootlegs, dont « Complete hitch-hiking » ou « Radio-city Music Hall », qui figurent également dans ma collection. Il s'agit d'un des premiers bootlegs que j'ai eu de ma vie. C'était en 1986 et c'est un copain de fac qui l'avait en version vinyle et qui m'en avait fait une copie sur cassette. Comme il avait écrit les titres avec une écriture de cochon, j'ai cru pendant longtemps que le titre était « Roger and The Pink »
Pochette : la version CD est très différente de la version vinyle, moins complète et pas du tout dans le même ordre comme on peut le voir en comparant avec la liste des titres.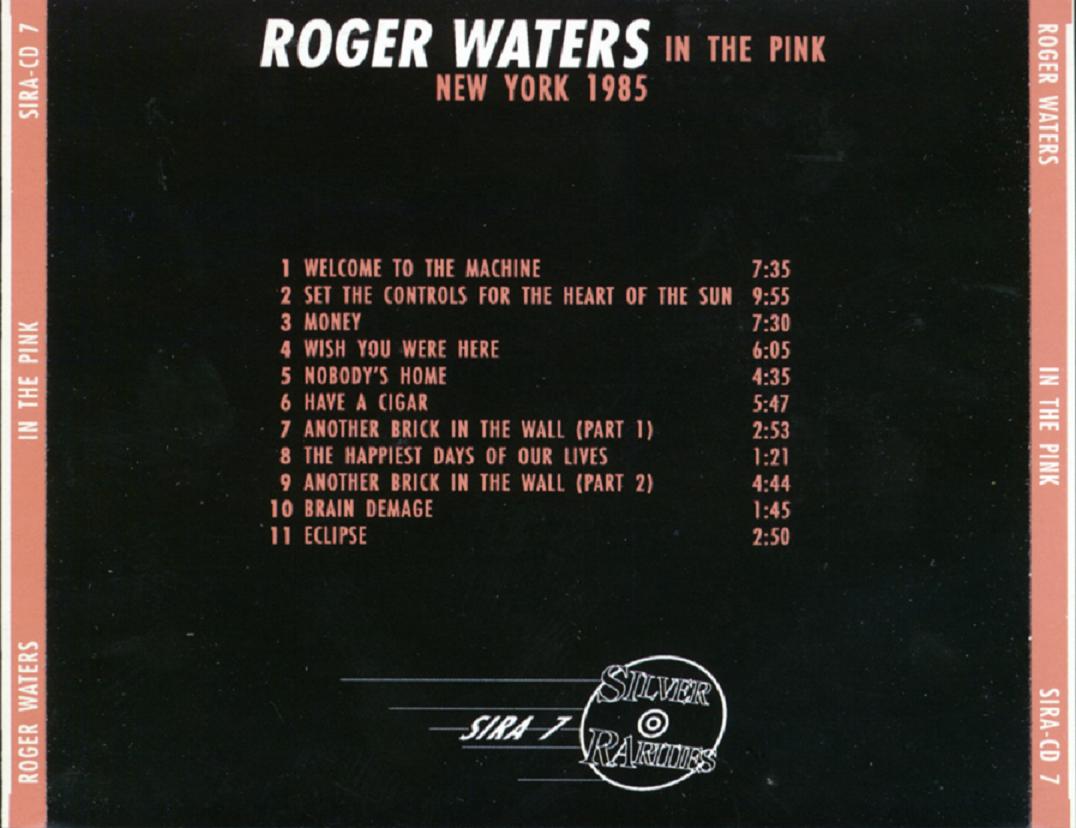 Bootleg n°832