ROXY MUSIC – CONCERT CLASSICS
Date : 12/04/1979
Lieu : Music-hall, Denver, Colorado
Label : Ranch Life Concert Classics (Réf. : Cranch 2)
Support : 1 cd (Original silver disc)
Durée : 70:00 mn
Source : FM
Qualité sonore : 10/10

Liste des titres :
1. Manifesto
2. Angel eyes
3. Trash
4. Out of the blue
5. A song for Europe
6. Still falls the rain
7. Ain't that so
8. Stronger through the years
9. Ladytron
10. In every dream home a heartache
11. Love is the drug
12. Do the strand
13. Re-make/re-model

Commentaire : Ce concert (dont il existe de nombreux bootlegs) a été récemment édité légalement, sans que cela confère la moindre amélioration à cet enregistrement qui était déjà parfait..
Pochette :
Dos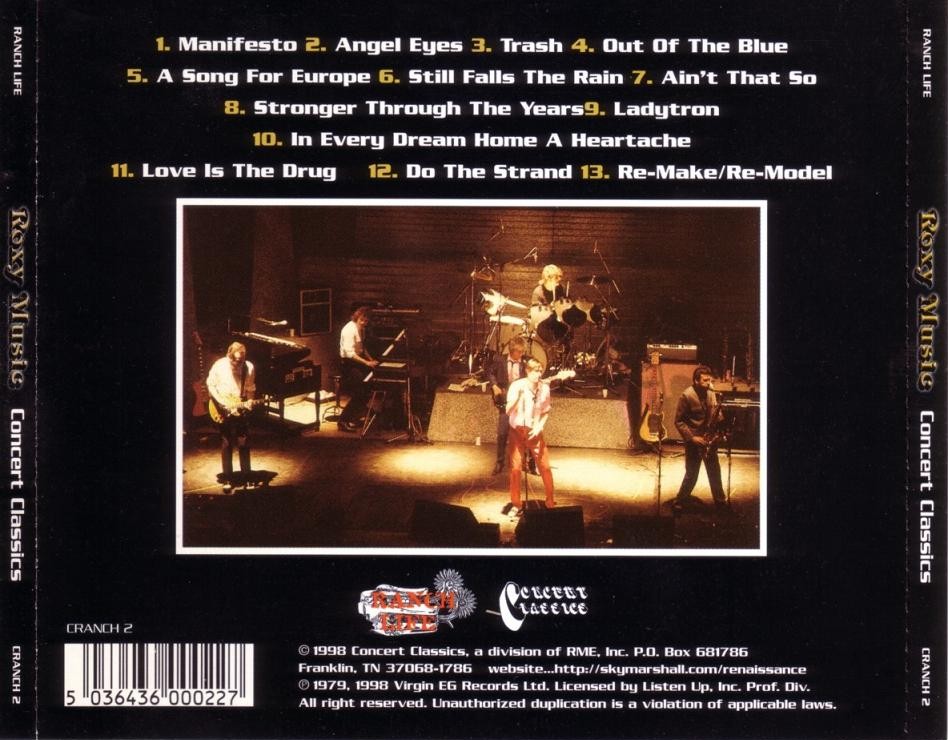 Bootleg n°404