BBC '82
Date : 10/04/1982
Lieu : Paris Theatre, Londres
Label : Ace Bootlegs Production
Support : 1 cd
Durée : 29:19 mn
Source : FM
Qualité sonore : 9/10

Liste des titres :
1. Talk Talk (4:04)
2. Another World (3:22)
3. Have You Heard The News (4:56)
4. My Foolish Friend (3:28)
5. Hate (4:02)
6. The Party's Over (5:51)
7. Today (3:36)
Commentaire : Le plus ancien bootleg de Talk Talk répertorié à ce jour. Un enregistrement d'autant plus rare que le groupe n'avait même pas encore sorti son premier album. A la date de ce court concert, le groupe n'avait à son actif que deux simples (« Mirror man » et « Talk Talk ») qui venaient de connaître un certain succès radiophonique, d'où cette invitation à venir jouer au Paris Theatre dans le cadre des concerts de la BBC.

Disponible ici* : http://depositfiles.com/files/jsfjfdxi2
*Assurez-vous que le téléchargement de ces fichiers ne contrevienne pas à la législation en vigueur.
Pochette :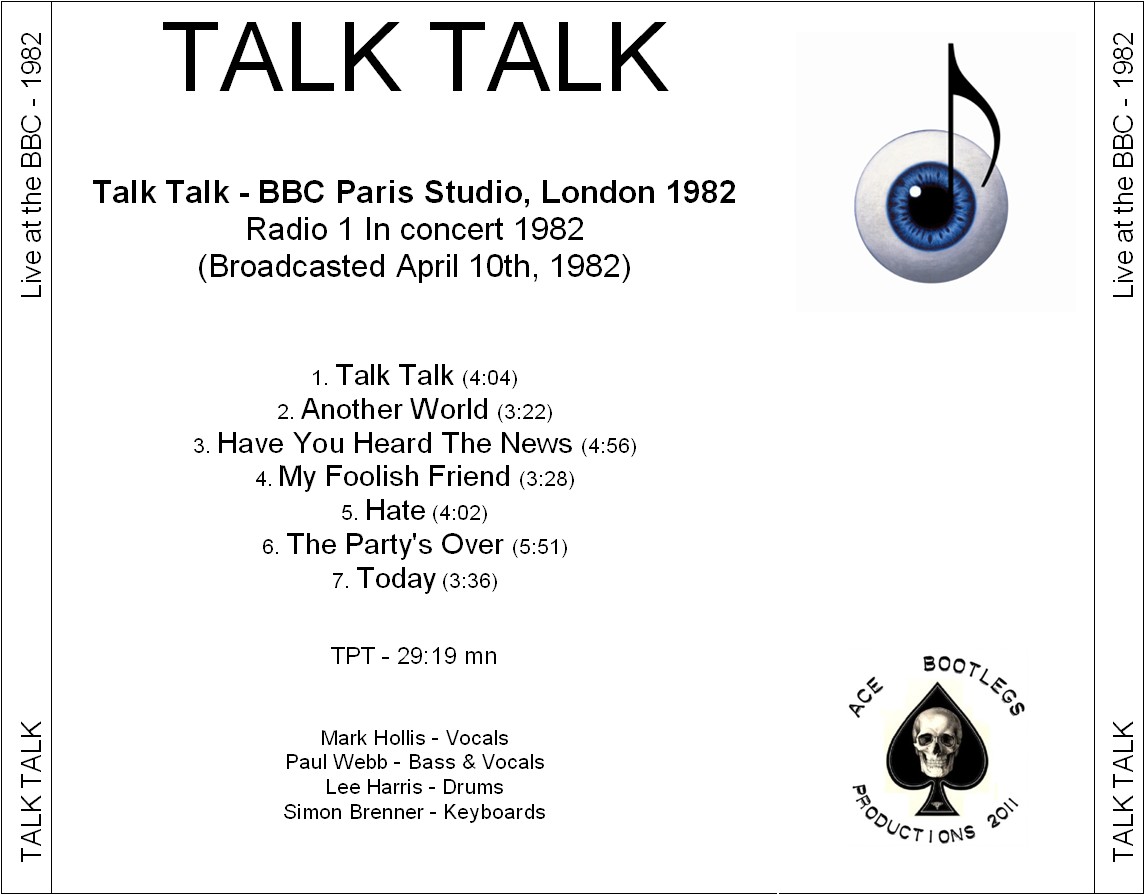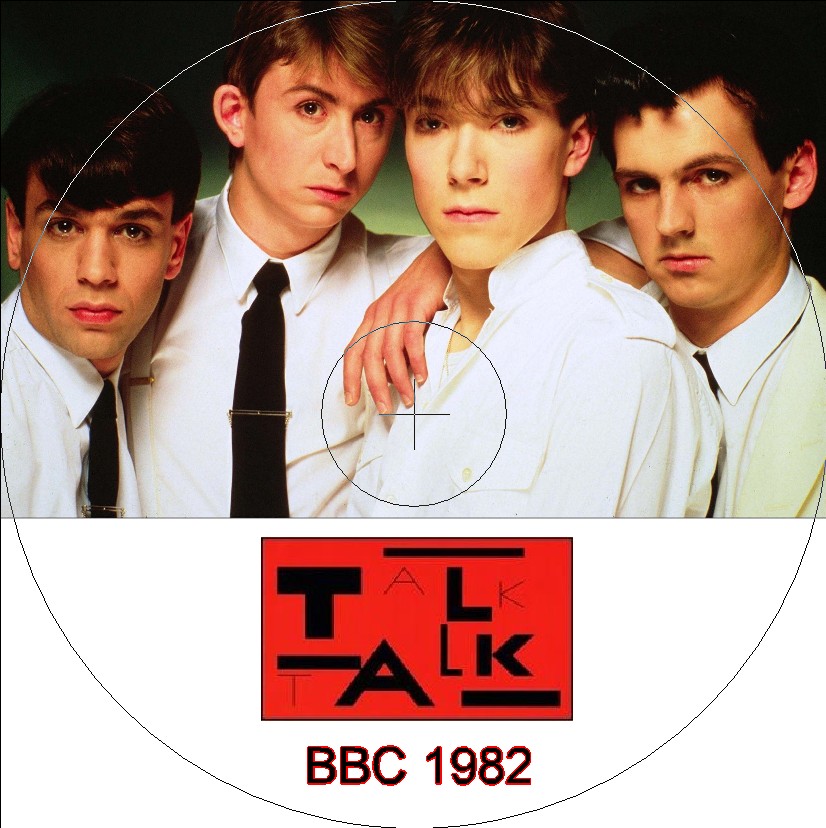 Bootleg n°73