MENTHOLATED SANDWICH

Date : 17 Mars – 25 Juillet 1968
Lieu : Olympic Studios, London
Label : Torn & Frayed / Mickboy
Support : 2 cd
Durée : 75:08 mn
Source : SACD
Qualité sonore : 10/10

Liste des titres :
CD1
1. Jumping Jack Flash (3:41)
2. Sympathy For The Devil (6:21)
3. No Expectations (3:58)
4. Parachute Woman (2:21)
5. Salt Of The Earth (4:58)
6. Street Fighting Man (3:16)
7. Dear Doctor (3:24)
8. Prodigal Son (2:54)
9. Stray Cat Blues (4:40)
10. Factory Girl (2:14)
11. Jigsaw Puzzle (6:15)

CD2
12. Jumping Jack Flash (2:37)
13. Jigsaw Puzzle (2:16)
14. Dear Doctor (3:28)
15. Street Fighting Man (3:05)
16. Prodigal Son (4:06)
17. You Gotta Move (2:35)
18. Child Of The Moon (4:12)
19. Jumping Jack Flash (3:25)
20. No Expectations (5:22)

Commentaire : Il s'agit d'un remixage de l'album « Beggar's Banquet ». Le son est bluffant. Plus de détails sur ce remix ici (mais en anglais) :
« Ahh! Another Mickboy remaster. Sweet music to my ears.
For those of you who don't know, Mickboy is a guy who takes classic Stones albums and remixes them to his liking, often times with amazing results.
This one is no exception.
Taking the classic album « Beggars Banquet » and adding his own twist, Mickboy has created something really exceptional. The music just leaps out of the speakers.
I have to agree with Mickboy's assessment of the past reissues. How many times are we supposed to buy these records? Seems like every few years we get a new version of one of these classic albums, supposedly remastered from the « Original Masters ». More often than not, the only real difference is a boost in volume which makes it sound like it was recorded yesterday. Not an upgrade in my opinion.
Most music that's been released during the « digital age » uses a process called « volume leveling ». What this does is deliver a consistent volume level throughout the entire album. That means the quiet parts are boosted to sound as loud as the rest of the album, thus taking away the subtleties of volume differences.
By the time I get done listening to most new cd's, it seems as if I just listened to one long song. The feel of the song is lost to my ears. Unfortunately, I can say the same thing about a lot of reissues I've heard over the years.
Anyway, if you think I'm just an old fuddy duddy who likes to say « back in my day », then read no further. haha
Otherwise, continue on.
The album is presented here in a slightly different running order than the original release. It doesn't really seem like a big deal to me and I have to agree with Mickboy's decision to close the album out with Jigsaw Puzzle instead of Salt of the Earth.
I can't really say much about the sound other than you have to hear it to fully appreciate it. Truly amazing.
As for the bonus tracks, first up, there's a version of « Jumping Jack Flash » that is basically instrumental except for vocals in the chorus. Not really essential but interesting to hear.
Next up is an instrumental demo of « Jigsaw Puzzle » that features some nice piano.
« Dear Doctor – Take 1 » is up next. This has been released a million times before on bootleg but the quality on this version is probably superior to any other one you have.
After that we have « Did Everybody Pay Their Dues » which is « Street Fighting Man » with different lyrics. Pretty cool stuff.
Up next we have « Prodigal Son » and « You Gotta Move » from an unreleased show from Phoenix back in 1969. The quality isn't spectacular but it isn't bad either.
A demo version of « Child of the Moon » is up next. It has barely audible vocals from Jagger but features some really nice piano work. Very nice outtake.
After that is the original promo film version of « Jumpin' Jack Flash ». Again, not the greatest quality but definitely a nice version.
The final song features Mick Taylor playing a very sad version of « No Expectations ». Recorded in Eugene, Oregon in August of 2001, it's a nice way to end the collection. It makes you wonder what would have been if he never left the band.
So that's about it. I HIGHLY recommend this collection for any Stones fan.
I picked this one up over at http://hearrockcity.blogspot.com
Oh yeah. In case you missed it, « mentholated sandwich » is mentioned during « Jigsaw Puzzle ». Hence the cd title. »
Disponible ici (en mp3)* : http://rockpopbootlegs.blogspot.fr/2011/06/rolling-stones-mentholated-sandwich.html

*Assurez-vous que le téléchargement de ces fichiers ne contrevienne pas à la législation en vigueur.  
Pochette :
version 1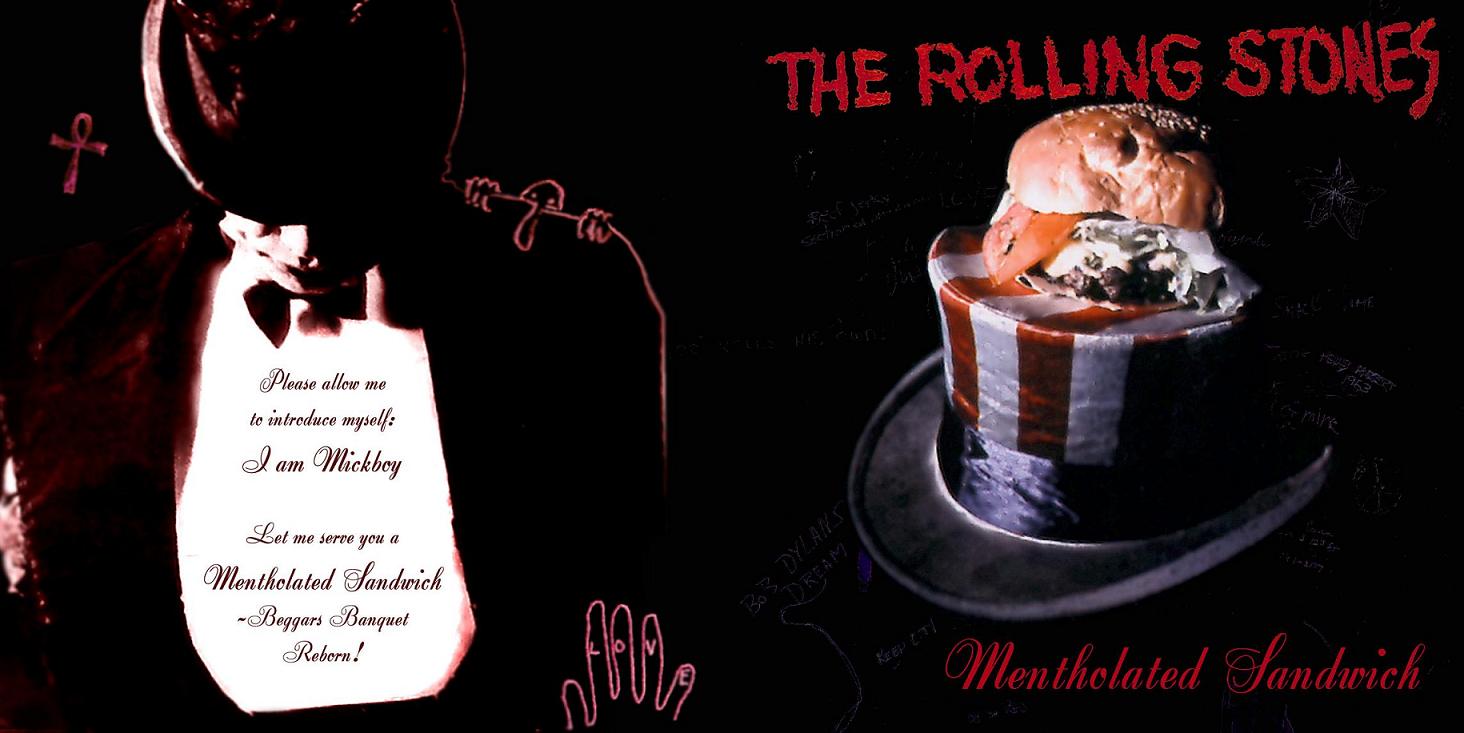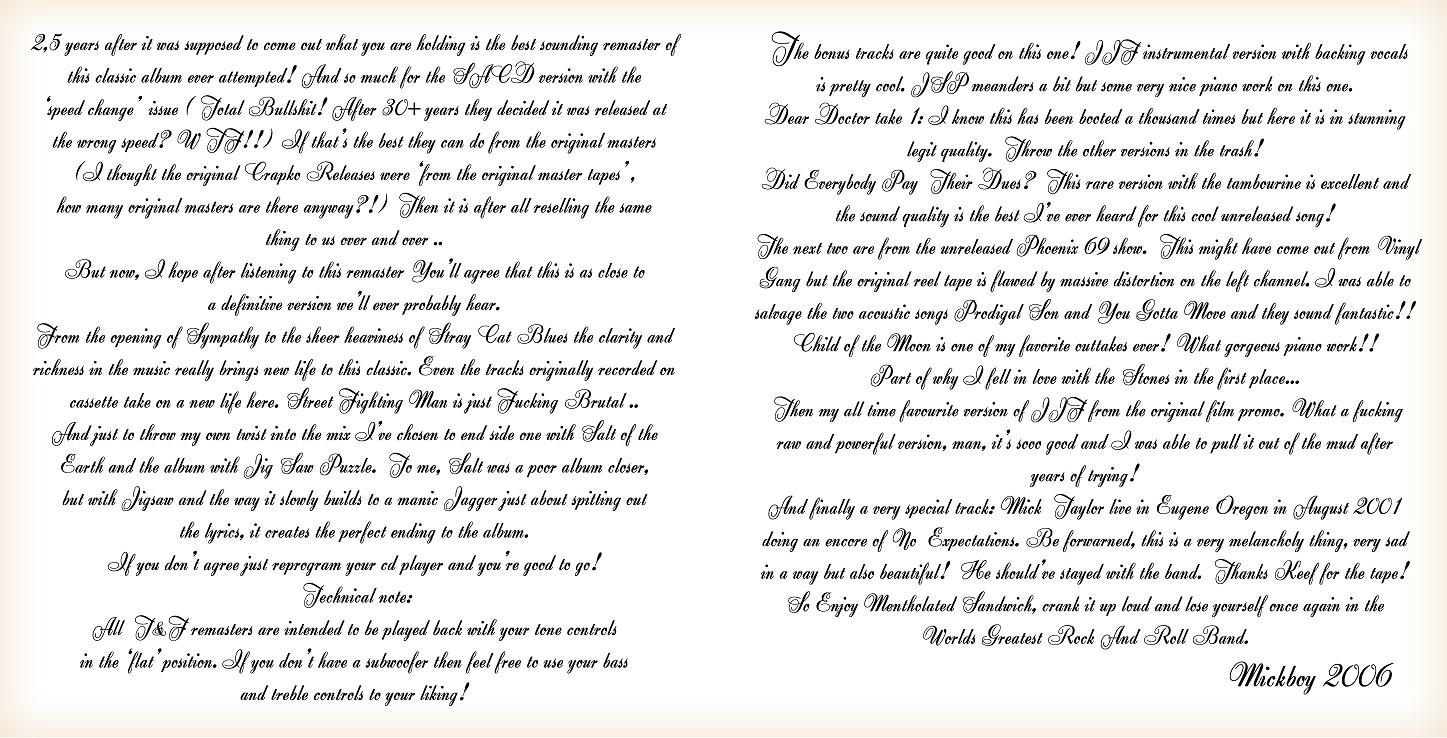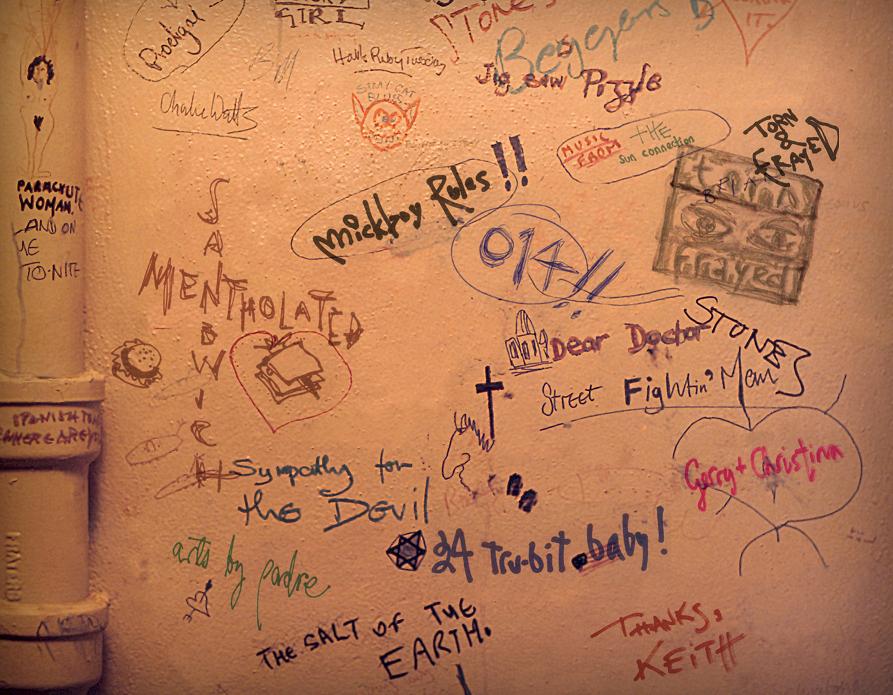 version 2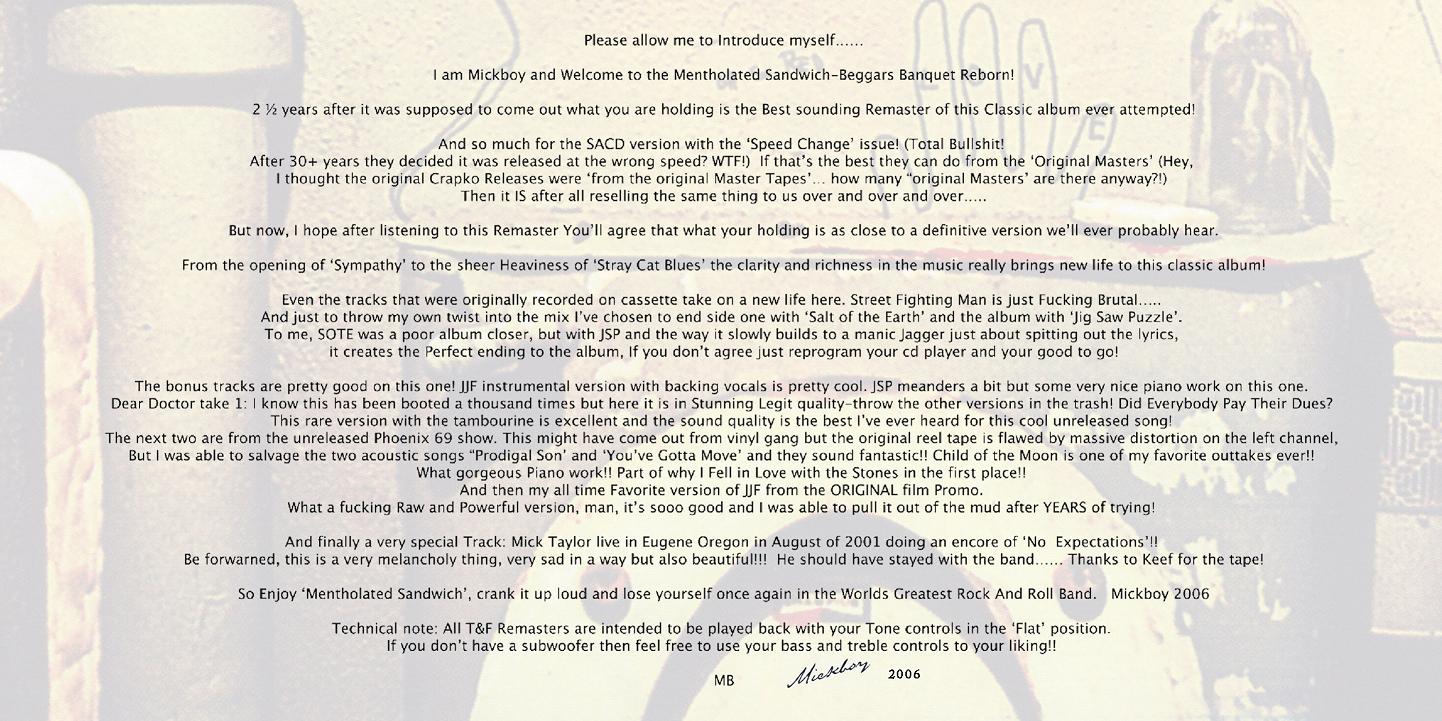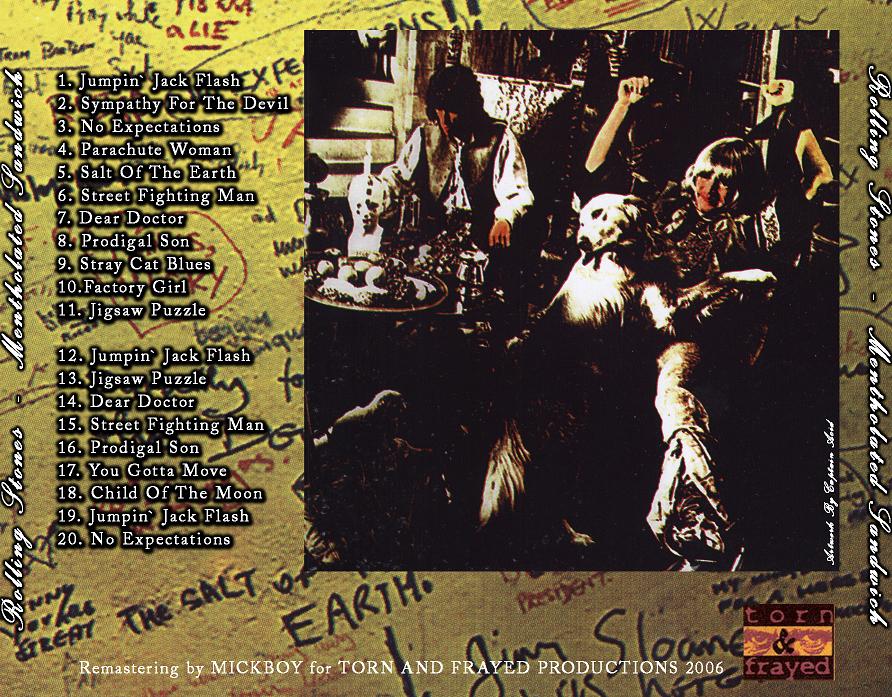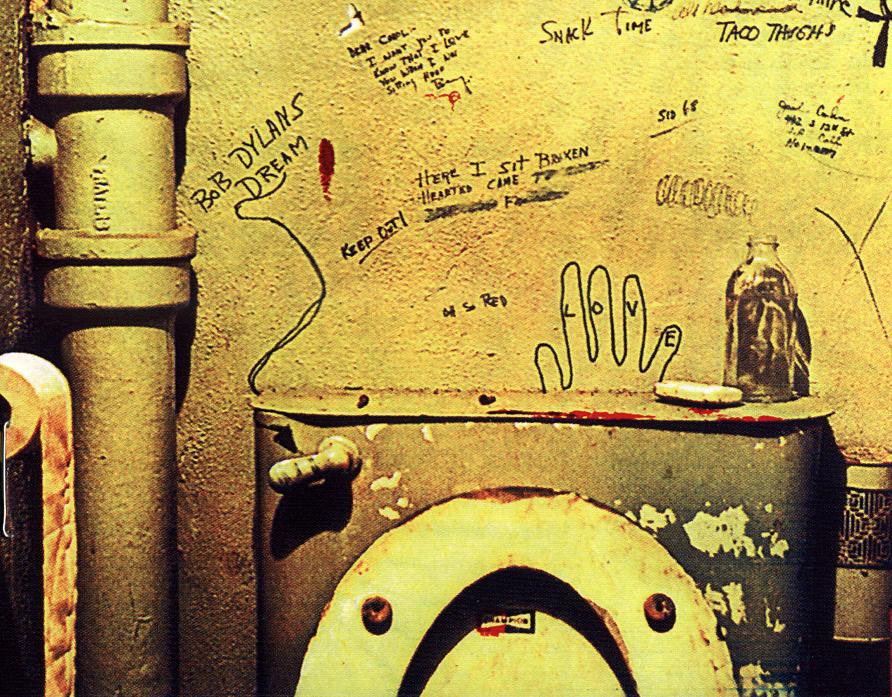 Bootleg n°1072