NECROPHILIA

Date : 1964-1968
Lieu : Studio outtakes
Label : Vinyl Gang Product (Ref. : VGP 317)
Support : 1 cd
Durée :46:29 mn
Source : Soundboard
Qualité sonore : 8/10 à 10/10

Liste des titres :
1. Out Of Time (3:24)
2. Don't Lie To Me (2:07)
3. Have You Seen Your Mother, Baby, Standing In The Shadow (2:26)
4. Think (3:15)
5. Hear It (1:47)
6. Something Just Stuck In Your Mind (2:25)
7. Aftermath (3:19)
8. I'd Rather Be With The Boys (2:12)
9. Andrew's Blues (3:07)
10. Pay Your Dues (3:08)
11. Let The Good Times Roll (2:00)
12. Heart Of Stone (3:49)
13. Each & Every Day Of The Year (2:51)
14. (Walkin' Thru The) Sleepy City (2:53)
15. Try A Little Harder (2:19)
16. Blue Turns To Grey (2:46)
17. We're Wasting Time (2:41)

Commentaire : Originally intended as a follow-up release after the very successful Hot Rocks 1964-1971 compilation (it was the Stones' best-selling record at the time). Necrophilia was compiled by bassist Bill Wyman who picked out some very rare Stones song. Since most of the songs were not written by Mick Jagger and Keith Richards, Allen Klein (the Stones' ex-manager) stepped in and demanded more Jagger/Richards song, purely for monetary reasons.
So Necrophilia was scrapped and what emerged was More Hot Rocks (Big Hits & Fazed Cookies).
Disponible ici* : http://www.guitars101.com/forums/f145/the-rolling-stones-1964-1968-necrophilia-stu-flac-149553.html#post1044388

*Assurez-vous que le téléchargement de ces fichiers ne contrevienne pas à la législation en vigueur.  
Pochette :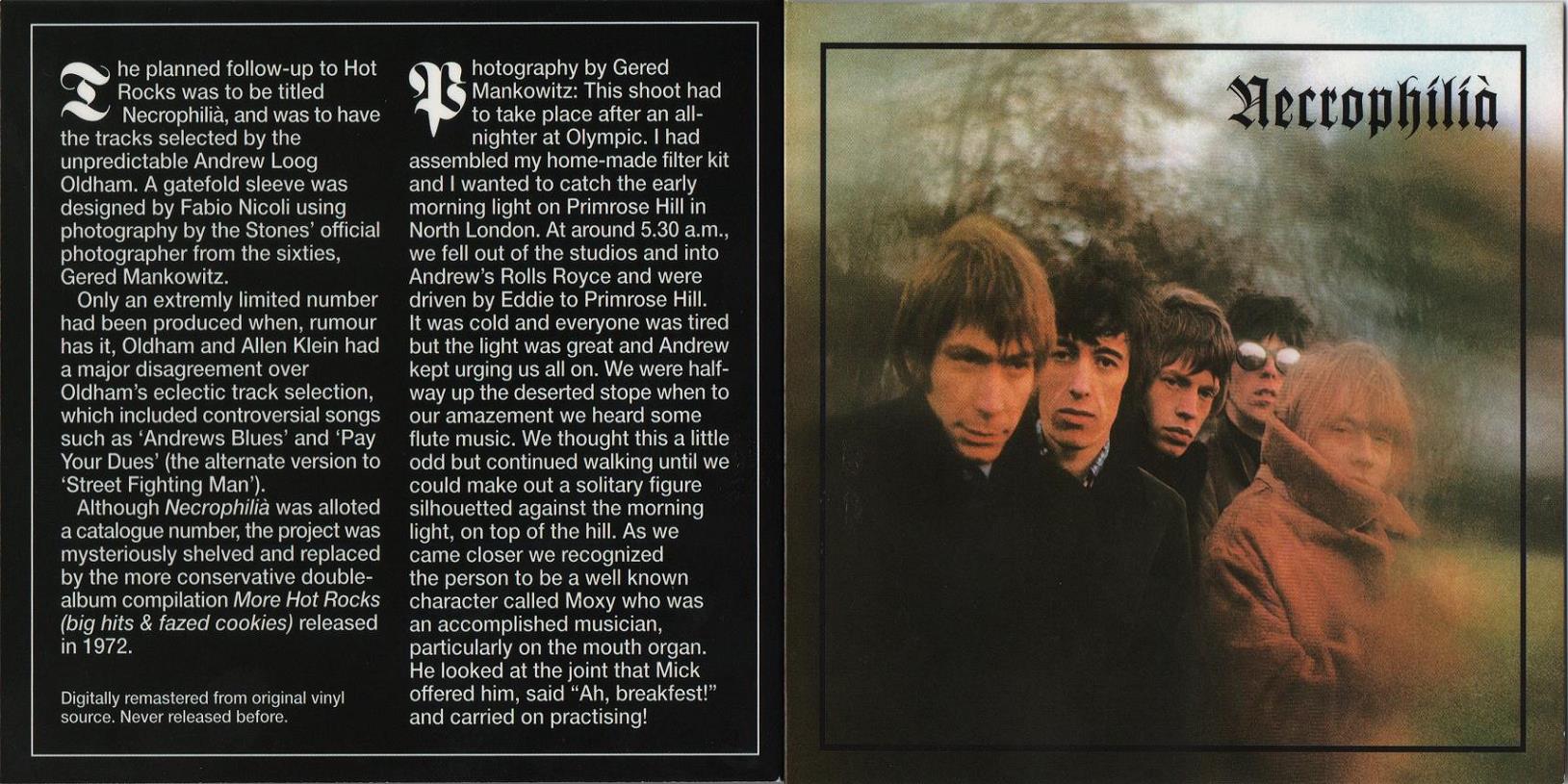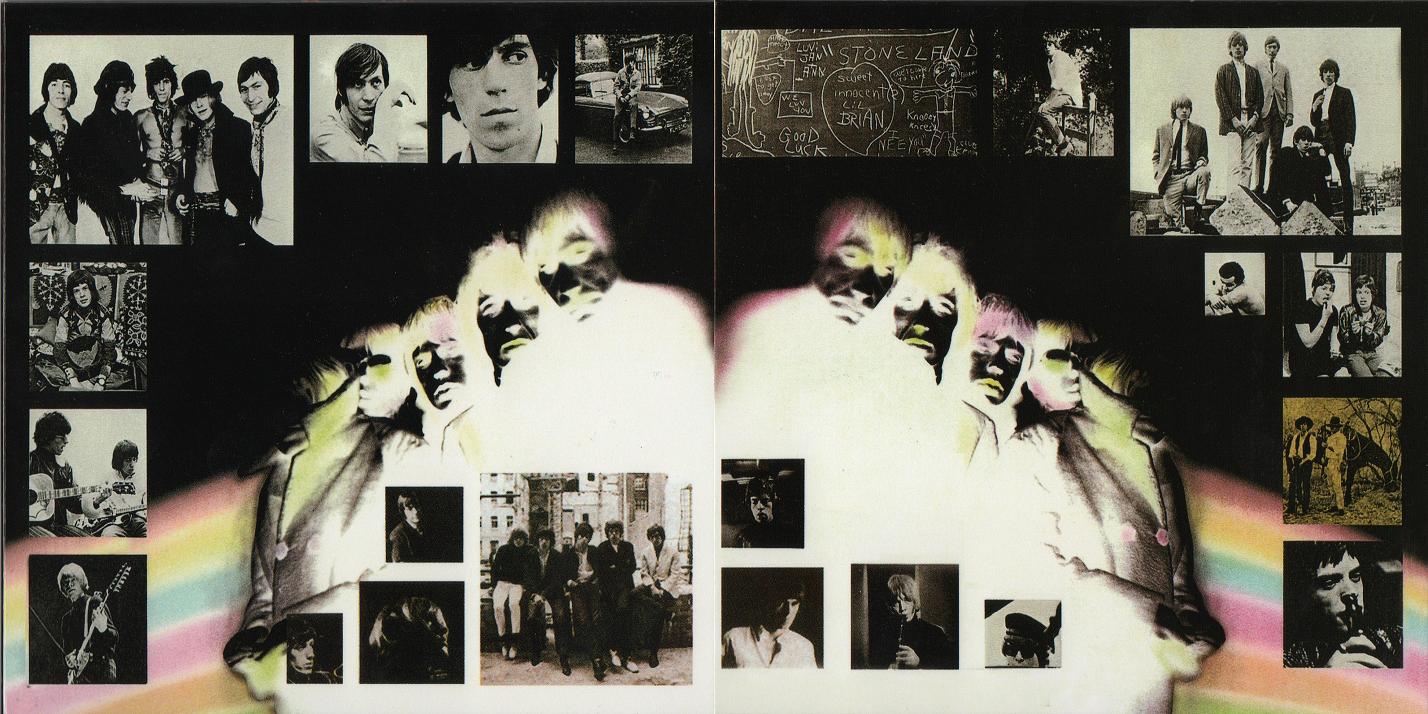 Bootleg n°524