WELCOME TO NEW YORK (DELUXE EDITION)

Date : 26/07/1972
Lieu : Madison square garden,New York, N.Y.
Label : All Sold Out Production
Support : 1 cd
Durée : 72:01 mn
Source : Tracks 1-6 : audience (2nd gen tape) – Tracks 7-15 stéréo soundboard
Qualité sonore : Tracks 1-6 : 6/10 – Tracks 7-15 = 9/10

Liste des titres :
1. Brow Sugar (3:33)
2. Bitch (4:57)
3. Rocks Off (4:26)
4. Gimmie Shelter (5:41)
5. Happy (3:58)
6. Tumbling Dice (4:56)
7. LOve In Vain (6:29)
8. Sweet Virginia (4:30)
9. You Can't Always Get What You Want (7:45)
10. All Down The Line (4:17)
11. Midnight Rambler (11:55)
12. Band Introductions (0:47)
13. Bye Bye Johnny (3:18)
14. Rip This Joint (2:17)
15. Jumping Jack Flash (3:12)

Commentaire : Ne pas se laisser impressionner par le très pompeux « Deluxe Edition ». Ce bootleg est une réédition du célébrissime « Welcome to New York » initialement publié en 1972 par Trademark Of Quality (TMOQ) puis réédité par une multitude de labels dont « The Swingin' Pig » ou « Vinyl Gang ». Le principal ajout est d'avoir inclus les titres manquant du concert. Ils ne l'avaient pas été sur les versions d'origine car ils ne figurent pas sur la bande soundboard. Ce sont donc des enregistrements audience (titres 1 à 6) d'assez piètre qualité. Sinon, les titres ont été remis dans l'ordre original où ils avaient été intérprétés (ce qui n'était pas le cas sur les versions précédentes) et, la qualité a été soi-disant améliorée, ce dont je ne peux pas juger car je n'ai que cette version.
Franchement, on peut sans trop de regret commencer l'écoute au titre n°7. Le seul intérêt d'écouter les six premiers est que quand on arrive au septième, on a l'impression d'une qualité sonore époustouflante en comparaison avec ce qu'on vient d'endurer.
Pour les amateurs de vieilleries, voici un lien pour trouver les pochettes de la version vinyle de « Swingin' Pig » http://www.theswinginpig.net/docs/tsp038.html et un autre pour leur version CD : http://www.theswinginpig.net/docs/tspcd038.html
La version flac est disponible* :  ici
*Si vous utilisez Firefox pensez à désactiver l'antritracking avant de télécharger sinon risque de plantage / If you want to download with Firefox you have to remove the antitracking in the options or you can download it with another browser
Le rip de la version originale en vinyle est disponible ici* :  http://www.guitars101.com/forums/f145/the-rolling-stones-1972-07-26-new-york-city-ny-sbd-flac-165335.html

Pochette :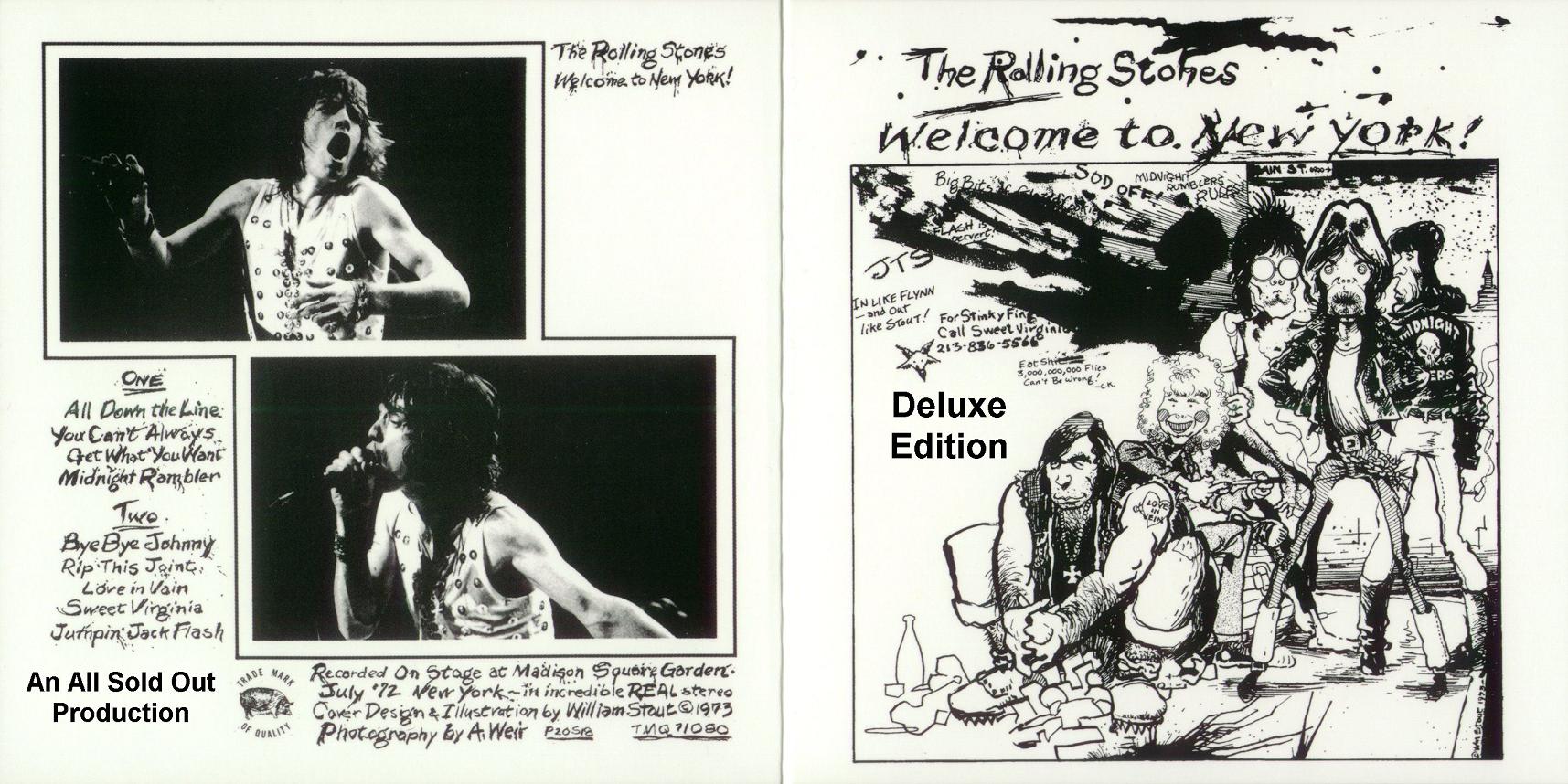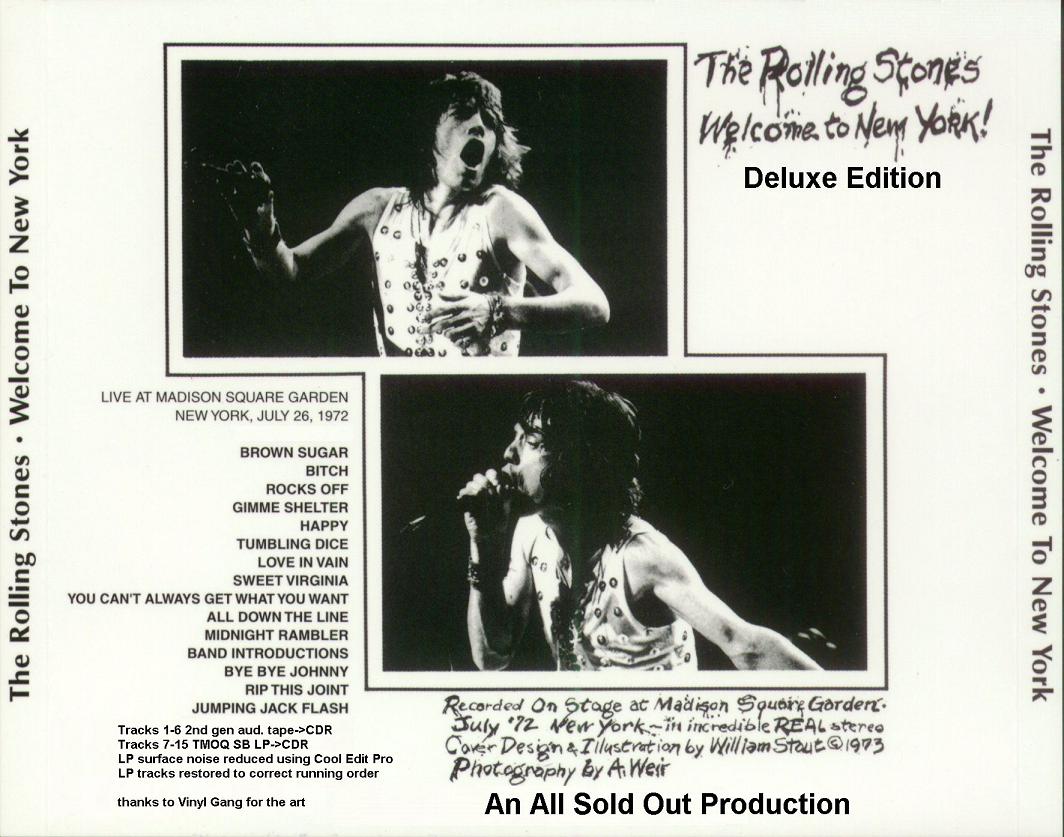 Bootleg n°1620