LIVE YARDBIRDS! (featuring Jimmy Page)

Date : 30/03/1968
Lieu : Anderson Theatre, New York City
Label : version originale par EPIC, repris par divers compagnies de bootlegs dont TMQ
Support : 1 cd
Durée : 43:28 mn
Source : Soundboard
Qualité sonore : 9,5/10

Liste des titres :
01. The Train Kept A Rollin' (3:08)
02. You're a Better Man Than I (4:55)
03. Heartful of Soul (1:44)
04. I'm Confused (6:27)
05. My Baby (2:58)
06. Over Under Sideways Down (2:34)
07. Drinking Muddy Water (2:59)
08. Shapes of Things (2:48)
09. White Summer (4:23)
10. I'm A Man (11:32)

Commentaire : Epic avait décidé de presser le citron Yardbirds jusqu'au bout et sortit cet enregistrement live sans l'avis du groupe. Plus grave, la batterie était mal enregistrée (un seul micro suspendu pour capter la batterie) et tous les bruits d'ambiance (style « taverne ») étaient des overdubs. Furieux, Jimmy Page fit interdire le disque mais un certain nombre d'exemplaires avaient déjà été écoulés. Là-dessus, les bootleggers s'emparèrent de l'objet et en firent des copies plus ou moins bonnes.

Avec le recul, ce concert est plutôt bon et permet de découvrir notamment une version préhistorique de « Dazed and confused », ici nommée « I'm Confused » et comportant encore les paroles originales (mais déjà avec son solo psychédélique joué à l'archet).
Disponible ici* :  http://www.guitars101.com/forums/f145/yardbirds-1968-03-30-new-york-city-ny-sbd-flac-122947.html
*Assurez-vous que le téléchargement de ces fichiers ne contrevienne pas à la législation en vigueur.    
Pochette :
version Epic :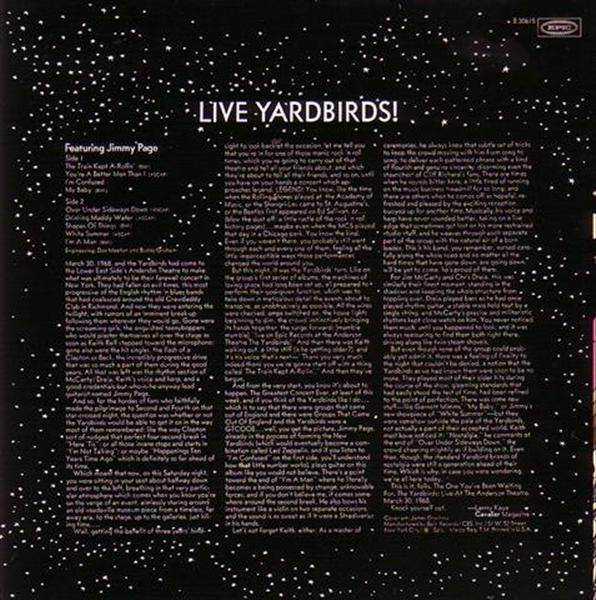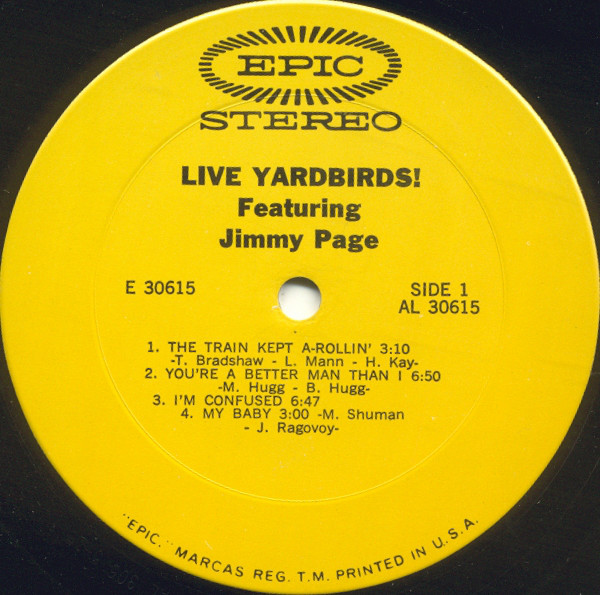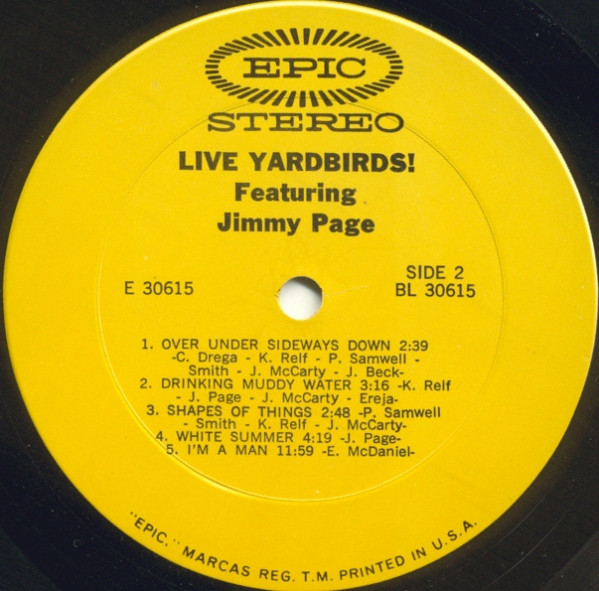 dos (autres versions, dont version CD)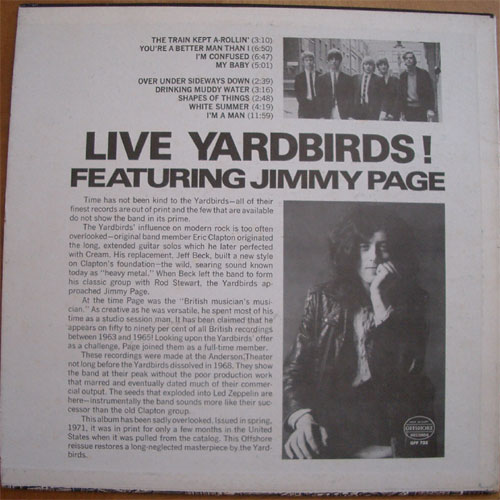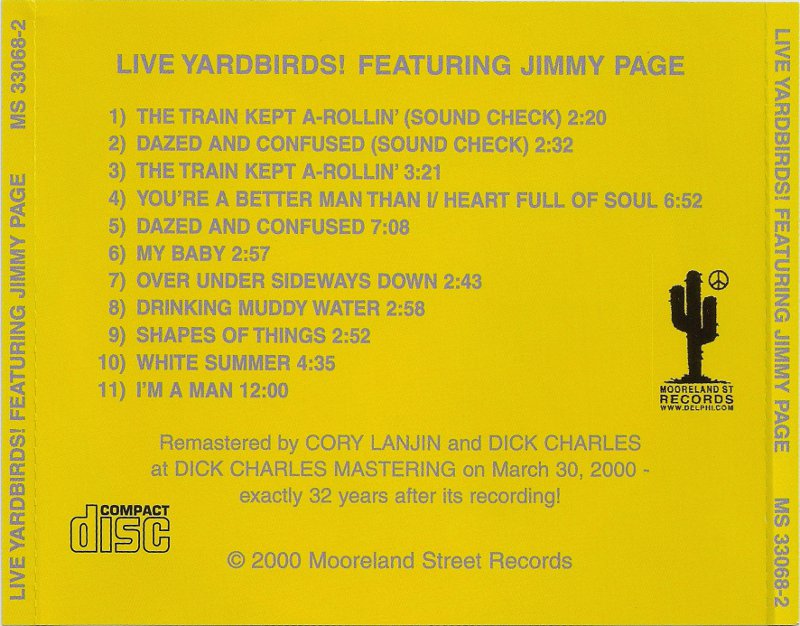 Bootleg n°3169