LIVE IN BREMEN 1997
Date : 18/11/1997
Lieu : Modernes, Bremen, Allemagne
Label : Inconnu
Support :2 cd
Durée : 113:10 mn
Source : FM
Qualité sonore : 10/10

Liste des titres :
CD 1 – 63:01
01-Those about to Die (7.59)
02-No Pleasin´ (7.13)
03-Tanglewood 63 (11.43)
04-Watching your every Move (5.50)
05-I could tell you Tales (6.24)
05-The Valentyne Suite (23.52)
CD 2 – 50:09
01-The Playground (7.49)
02-High Time/Drums (7.12)
03-Lost Angeles (18.37)
04-Wherever I go (7.52)
05-Walking in the Park (8.39)
Commentaire : Le groupe s'est reformé en 1994 après 23 ans de silence (enfin presque : en 1975, une incarnation du groupe avait connu une brève existence sous le nom de Colosseum II avec Gary Moore à la guitare et Don Airay aux claviers, toujours sous la houlette de John Hiseman, le fondateur originel). Cette reformation a donné lieu à un disque live puis, deux ans plus tard à un album studio. Cet excellent bootleg a été enregistré pendant la longue tournée de cette reformation qui reprend le line up de 1971, donc avec Chris Farlowe au chant et Dave Clempson à la guitare.

Disponible ici : http://www.guitars101.com/forums/f145/colosseum-1997-11-18-bremen-de-fm-flac-250105.html
Musiciens :
Dick Heckstall Smith: sax
John Hiseman: dr
Dave  » Clem » Clempson: g, voc
Dave Greenslade. keyb, vibes
Mark Clarke: b
Chris Farlowe: voc
Pochette (version 1) :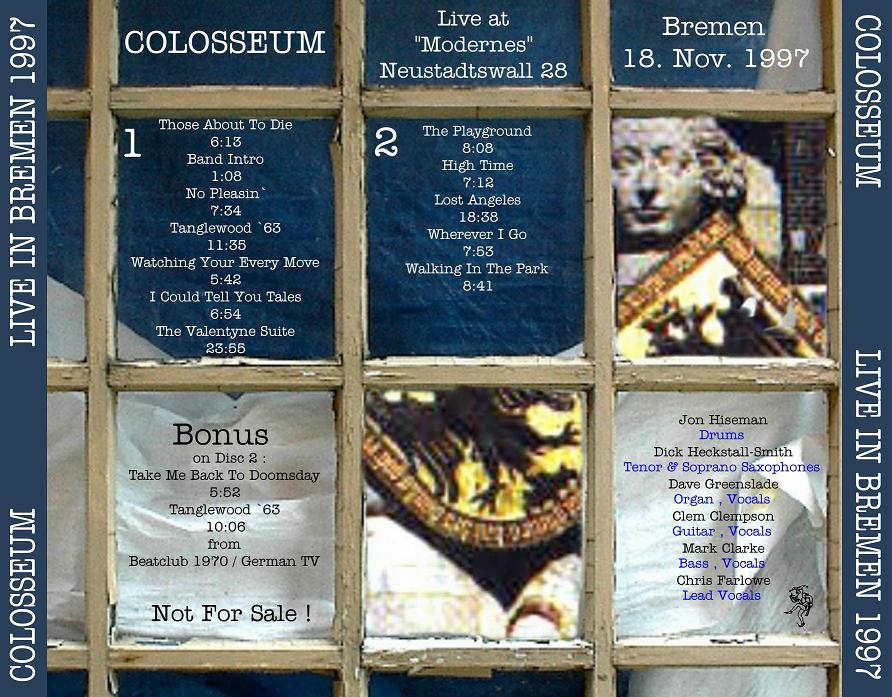 Pochette (version 2) :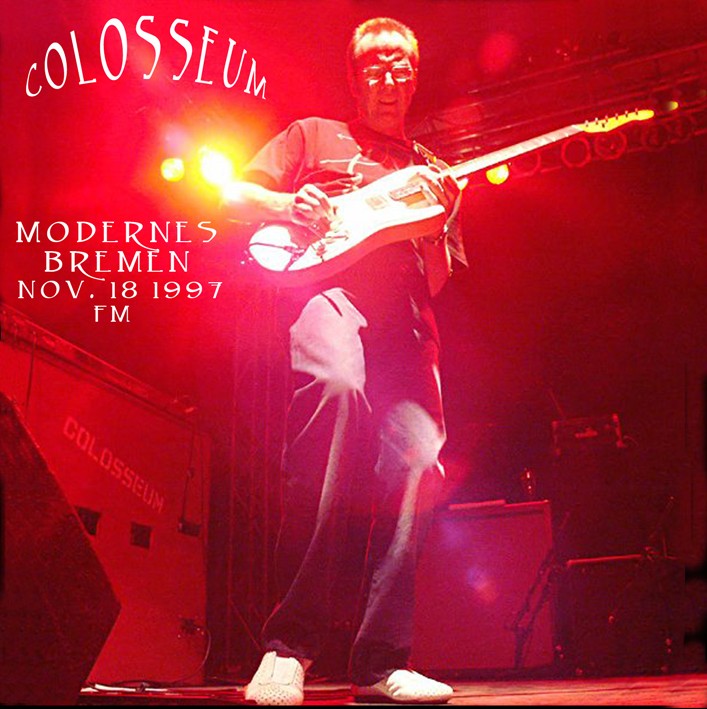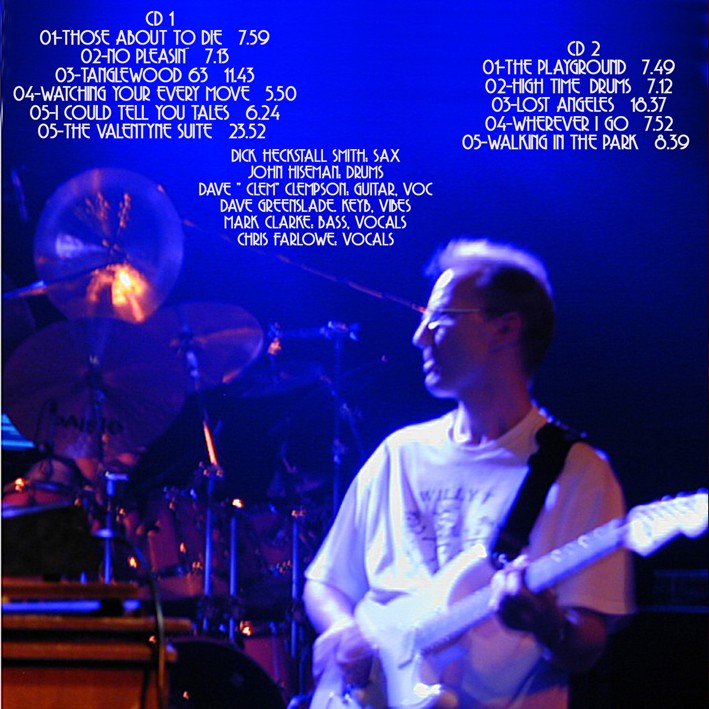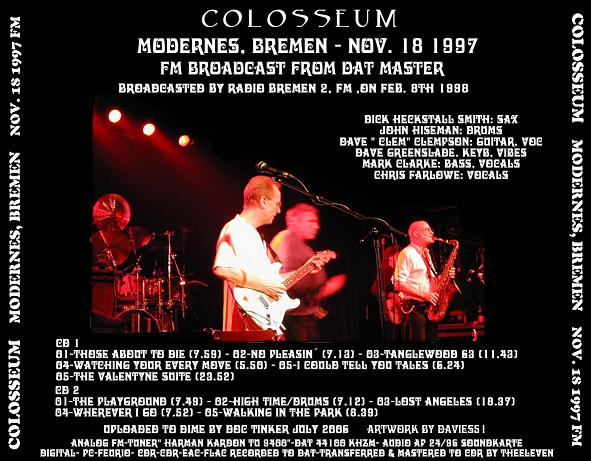 Bootleg n°329