KENTUKCY FAIR & EXPO CENTER

Date : 01/11/1973
Lieu : Kentucky Fair And Expo Center, Louisville, Kentucky
Label : Doinker Tape (taper : Rainbow_Glo)
Support : 2 cd
Durée : 91:21 mn
Source : Audience
Qualité sonore : 7/10

Liste des titres :
CD1 – 45:01
01-Higher And Higher (5:28)
02-Out And In (5:11)
03-The Story In Your Eyes (4:09)
04-One More Time To Live (6:33)
05-Tuesday Afternoon (4:45)
06-Legend Of A Mind (8:51)
07-Watching And Waiting (5:39)
08-Eternity Road (4:25)
CD2 – 46:20
01-Melancholy Man (7:08)
02-Are You Sitting Comfortably (4:34)
03-The Dream (1:44)
04-Have You Heard, Part 1 – The Voyage – Have You Heard, Part 2 (10:06)
05-Nights In White Satin (6:29)
06-I'm Just A Singer (4:07)
07-Question (8:01)
08-Ride My See-saw (4:11)
Commentaire : Il est très difficile de trouver des bootlegs des Moody Blues datant du début des années 70. Celui-ci date de la tournée qui a suivi la sortie de l'album « A question of balance », qui est mon album préféré des Moody Blues. Malheureusement, la qualité sonore est très moyenne, quoique en dise le seeder qui a eu la gentillesse de le diffuser et qui écrivait : « Here's a classic, « top ten performance » by the Moody Blues! ». La performance est effectivement assez bonne, mais il faut du courage pour faire subir ça à ses oreilles pendant 90 minutes.
Disponible ici* : http://www.guitars101.com/forums/f145/moody-blues-louisville-ky-11-01-73-a-174989.html

*Assurez-vous que le téléchargement de ces fichiers ne contrevienne pas à la législation en vigueur.  
Pochette :
Livret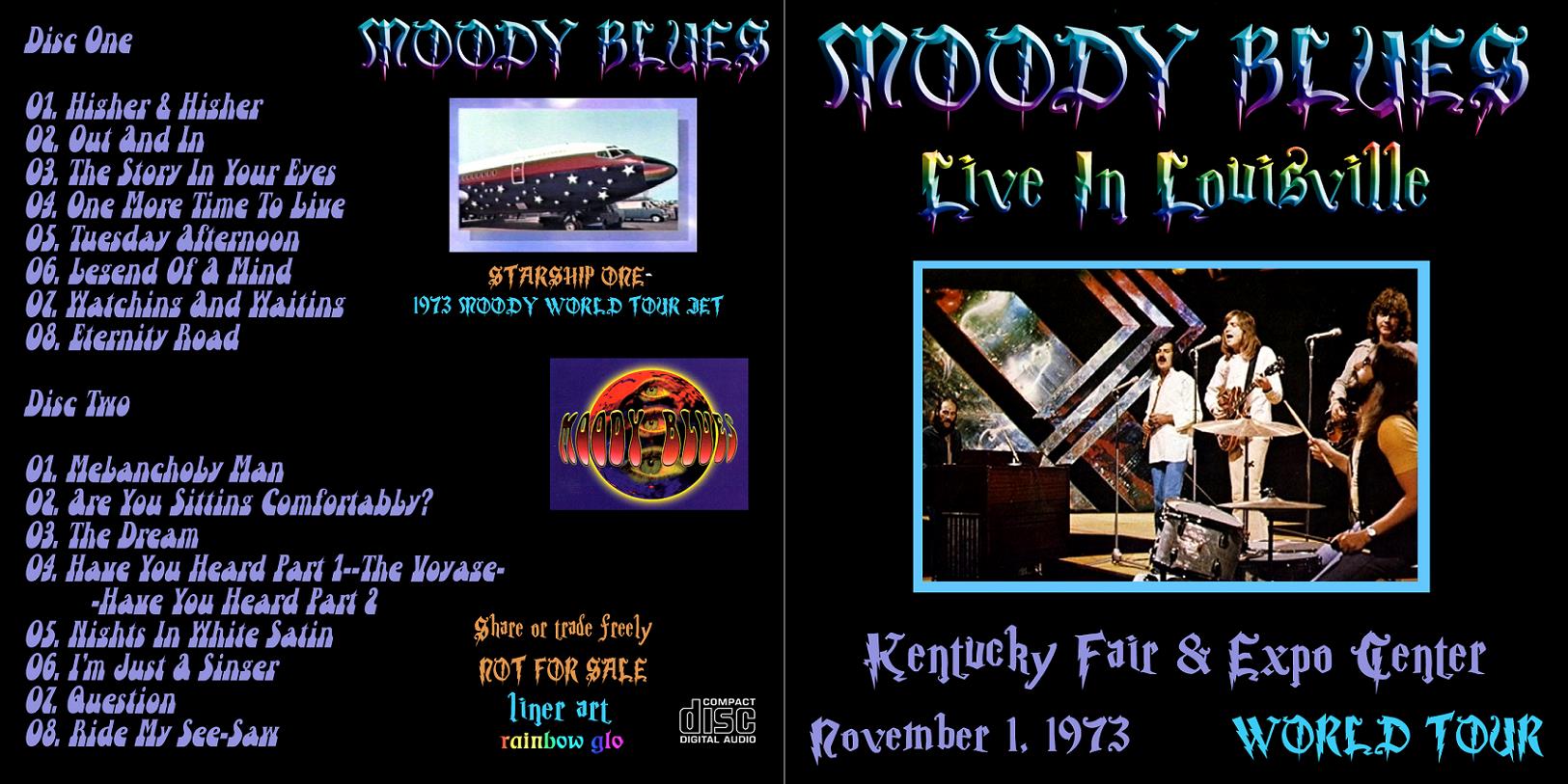 Dos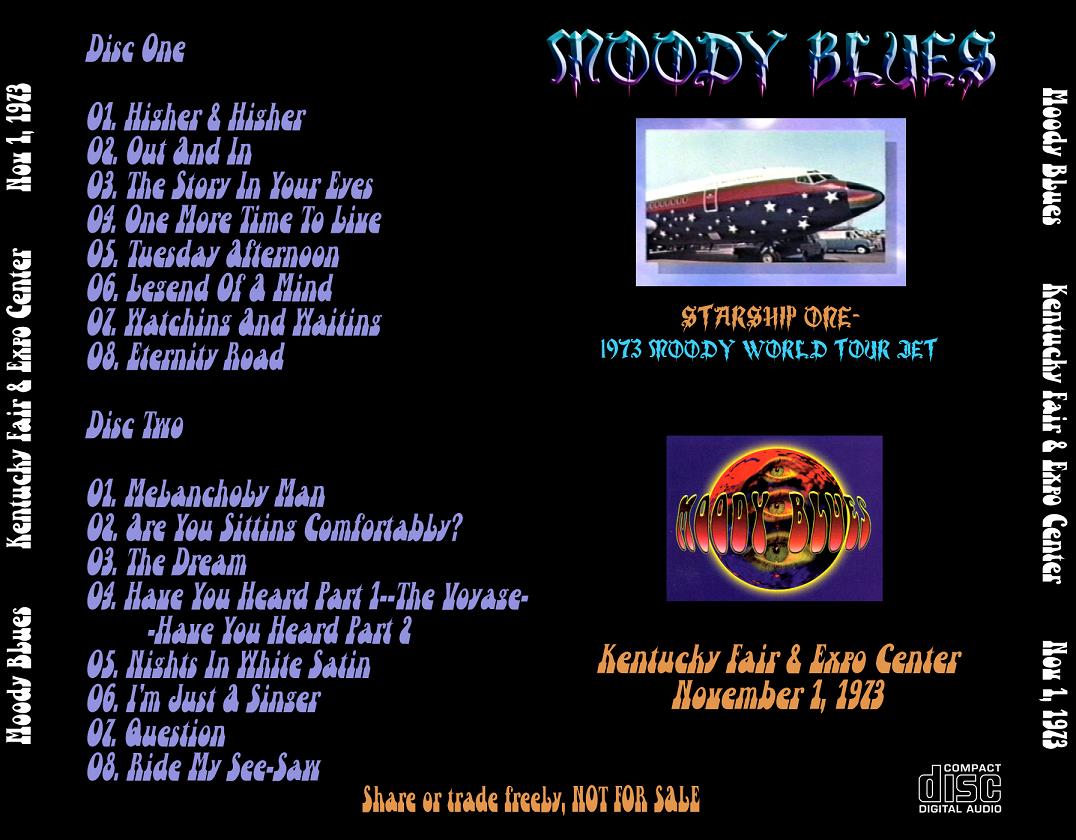 Bootleg n°325