A PORTRAIT IN FLESH

Date : 05/09/1974
Lieu : Universal amphitheater, Los Angeles (Ca.)
Label : Inconnu
Support : 2 cd
Durée : 106:37 mn
Source : Soundboard
Qualité sonore : 9,5/10
Liste des titres :
101-Introduction (9:49)
102-1984 (3:40)
103-Rebel Rebel (2:32)
104-Moonage Daydream (5:16)
105-Sweet Thing (7:34)
106-Changes (3:44)
107-Suffragette City (3:46)
108-Aladdin Sane (5:50)
109-All The Young Dudes (3:57)
110-Cracked Actor (3:05)
111-Rock And Roll With Me (4:53)
201-Knock On Wood (3:23)
202-It's Gonna Be Me (7:28)
203-Space Oddity (4:53)
204-Diamond Dogs (7:12)
205-Big Brother (3:48)
206-Time (5:46)
207-The Jean Genie (5:39)
208-Rock 'n' Roll Suicide (6:04)
209-John, I'm Only Dancing (Again) (8:19)
Commentaire :  Ce bootleg existe dans deux versions. La version originale, qui dispose d'une qualité sonore assez bonne (8,5/10 à 9/10) est est en format flac, et une version remixée par « David Bouillie » (ah, ah, ah!), avec une qualité sonore sensiblement meilleures mais disponible seulement d'après une source compressée (bien qu'il s'agisse quand même de fichiers flac). Les deux sont disponibles ci-dessous.
Version originale* : http://plumdusty.blogspot.fr/2015/03/david-bowie-1974-09-05-universal_31.html
version remixée* : http://www.guitars101.com/forums/f145/david-bowie-1974-09-05-los-angeles-ca-sbd-flac-297769.html?highlight=bowie+los+angeles+flesh
*Assurez-vous que le téléchargement de ces fichiers ne contrevienne pas à la législation en vigueur.
Pochette:
coffret: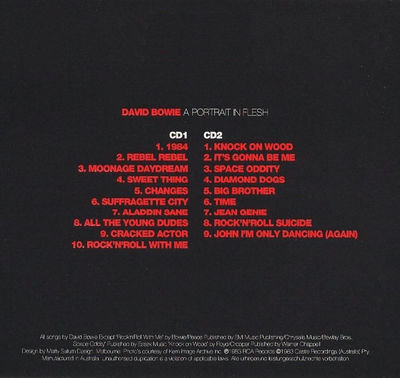 jaquette: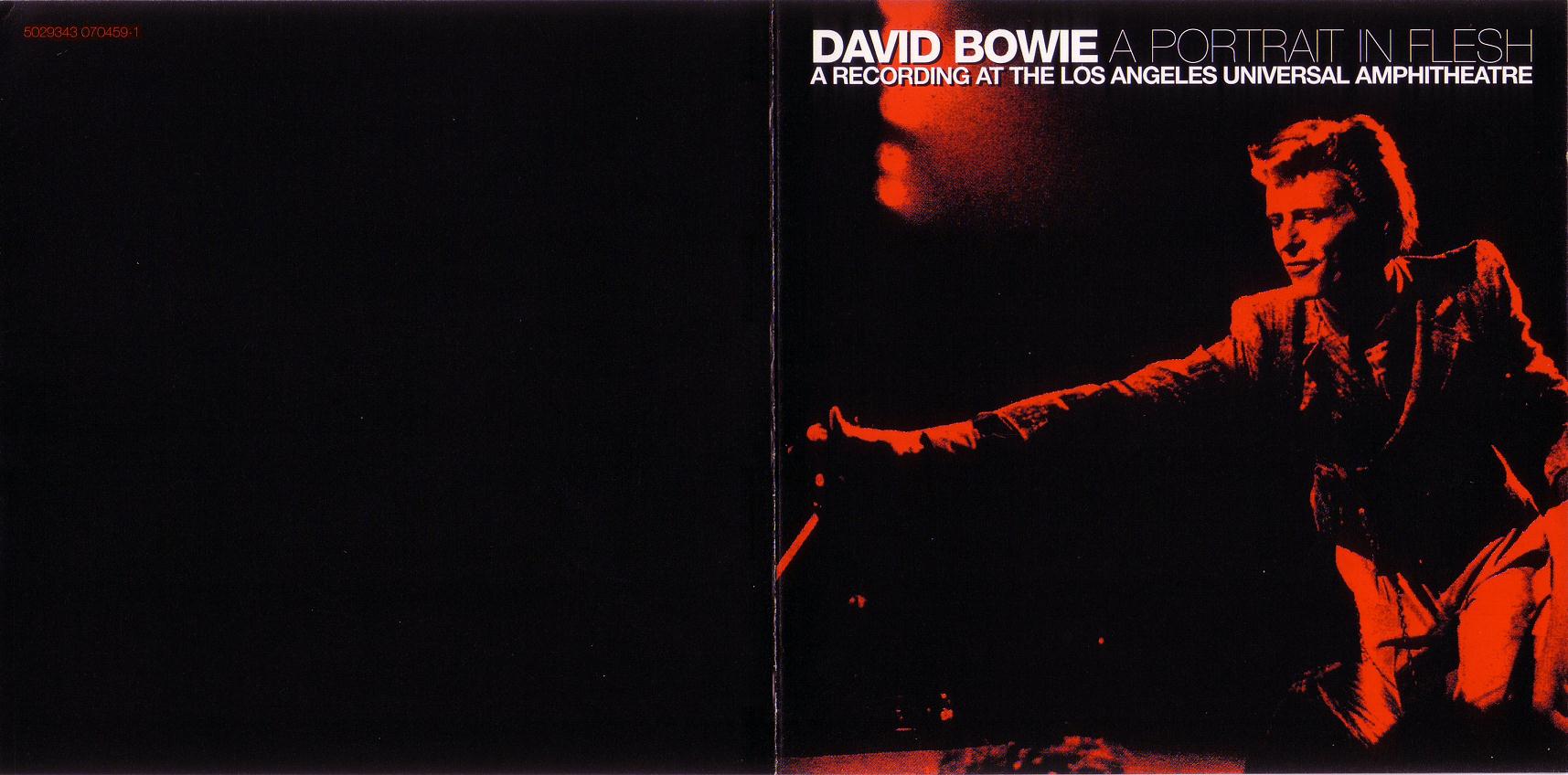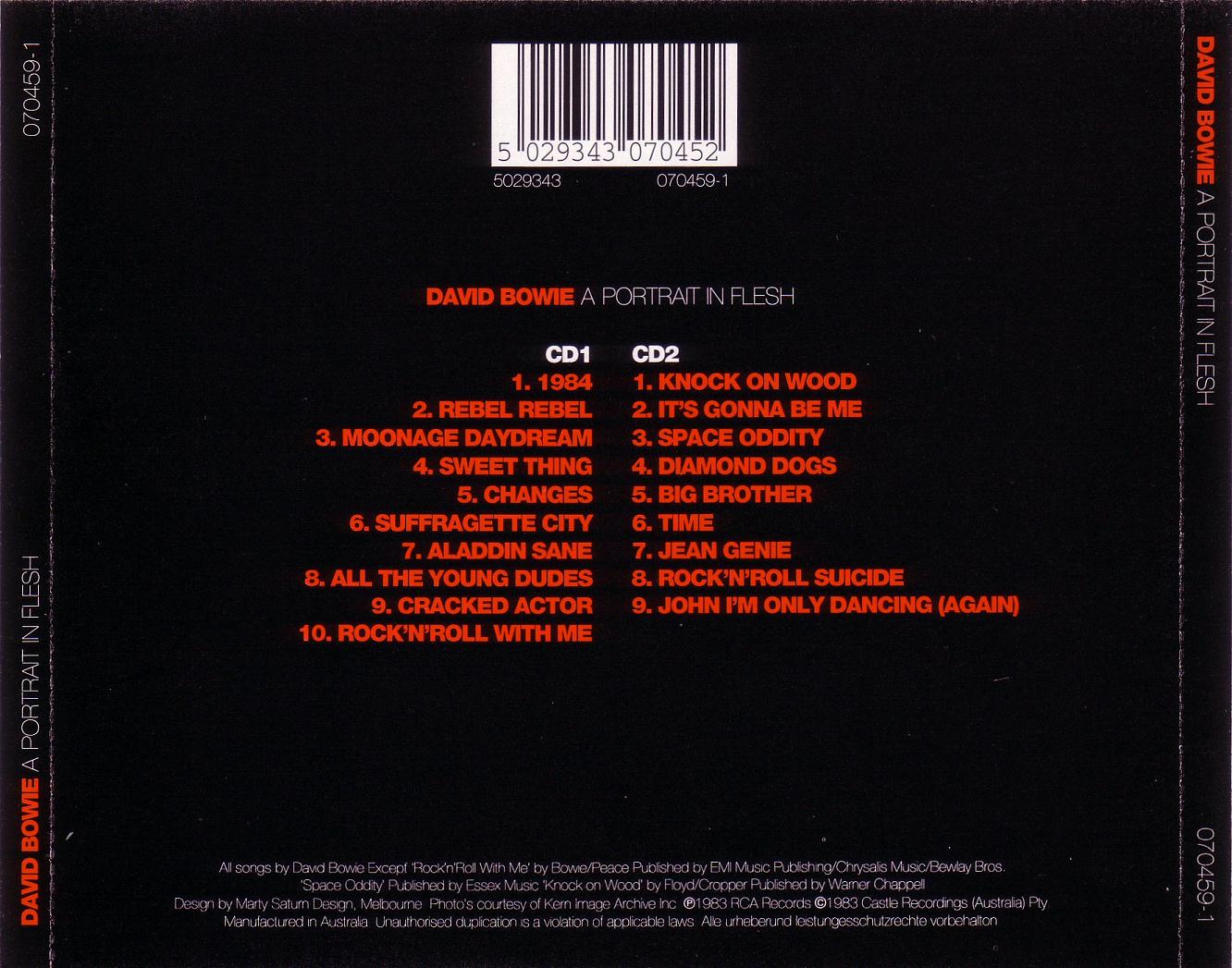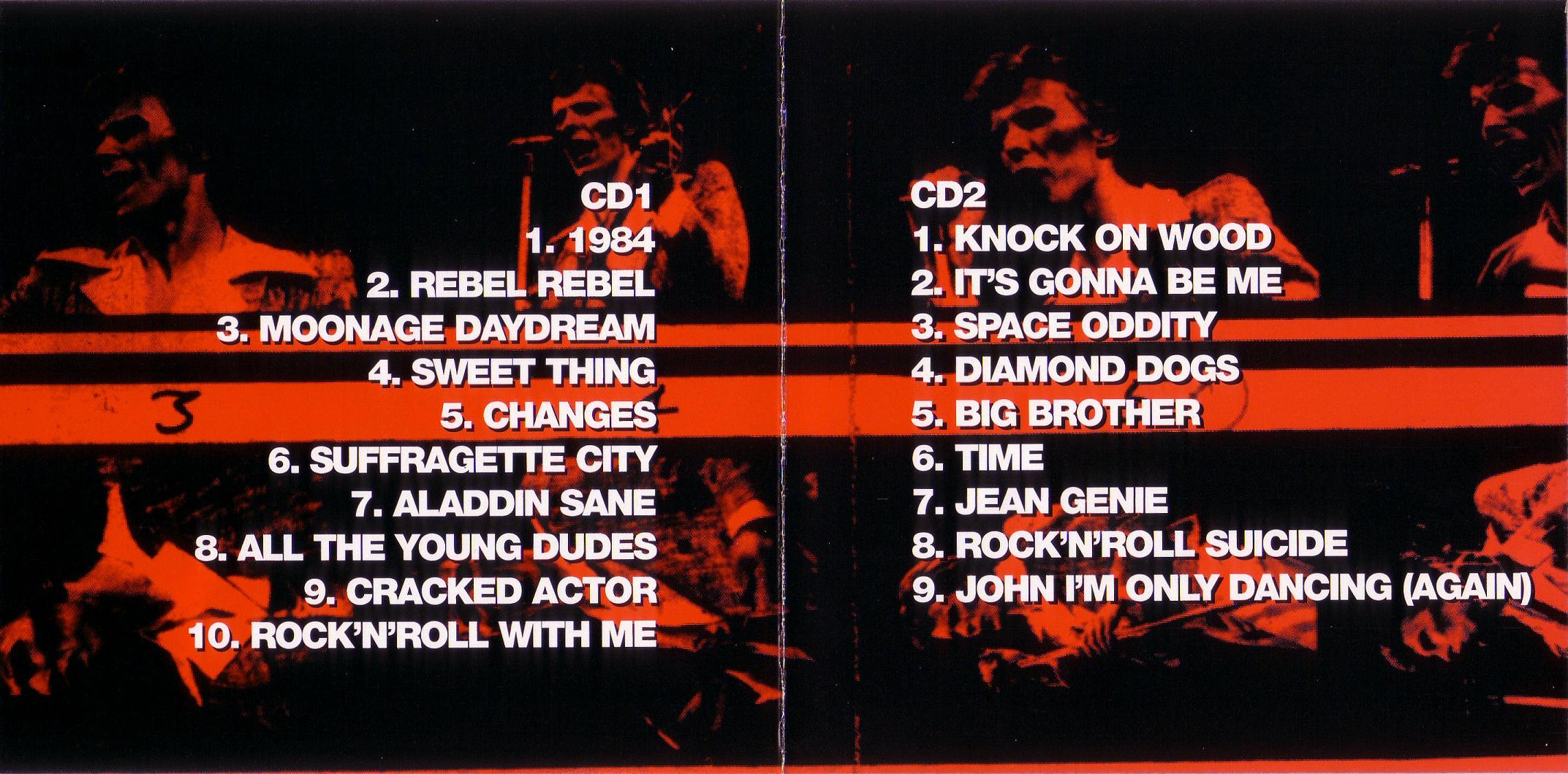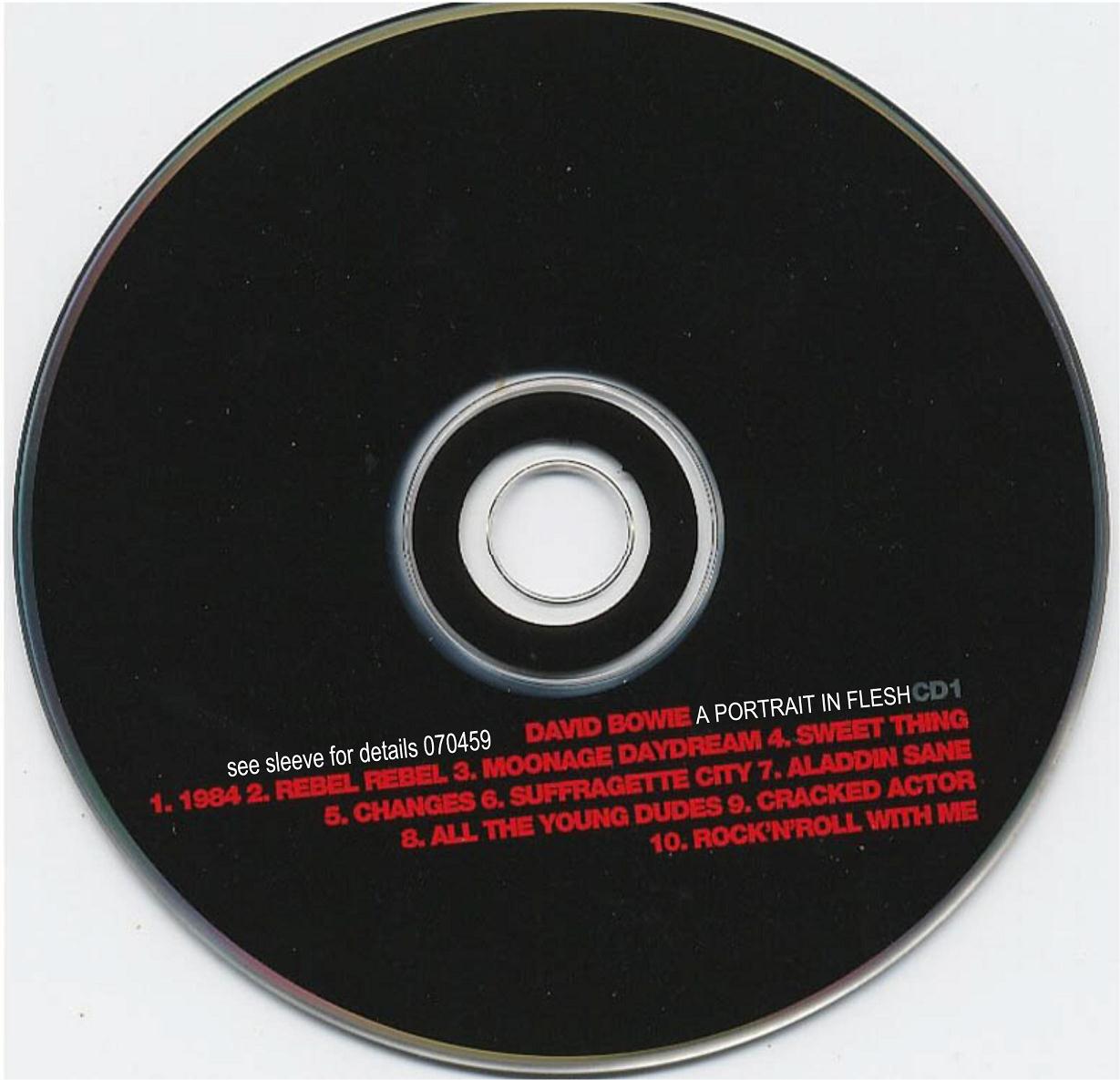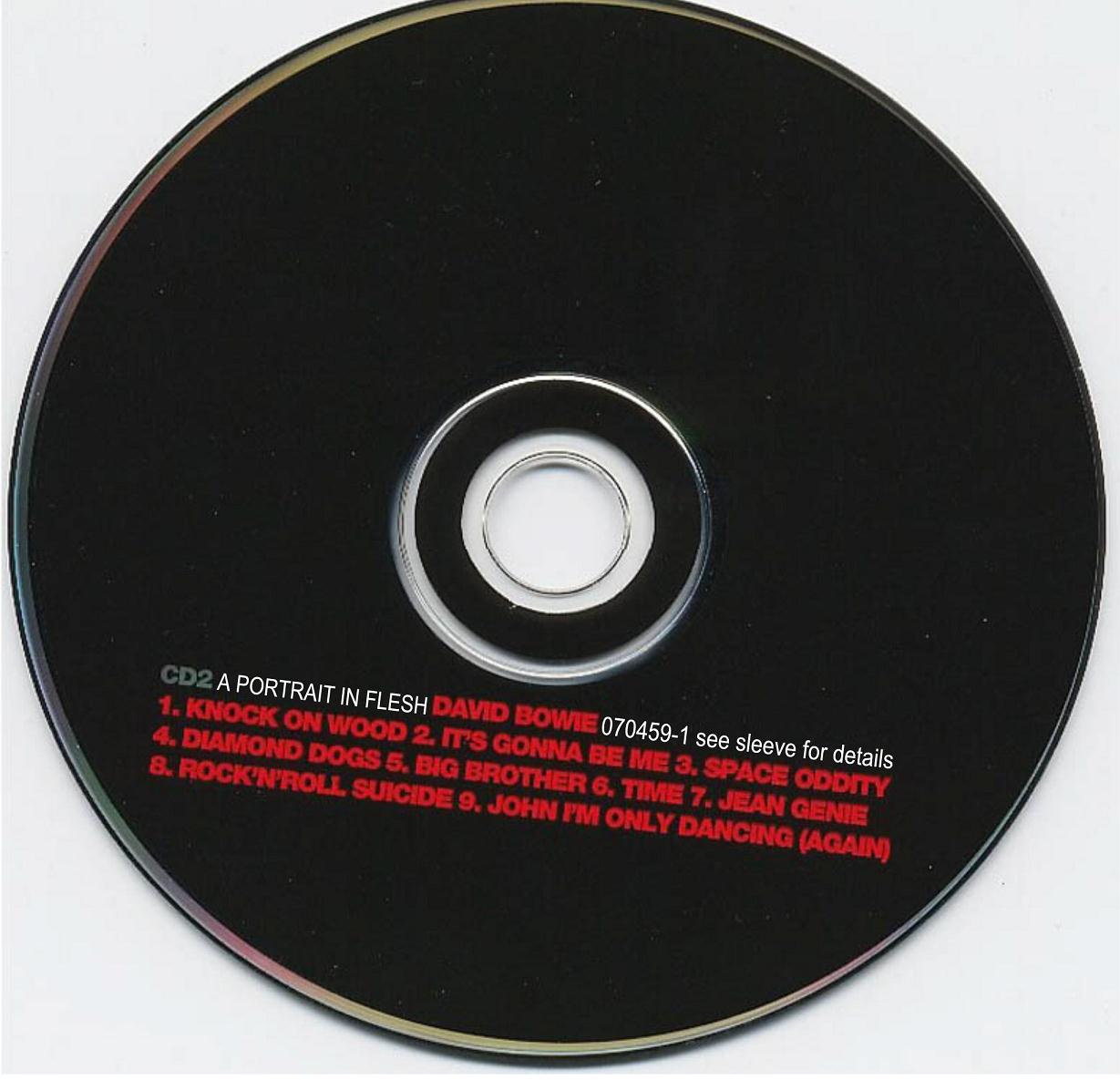 Bootleg n°2594