LIVE IN MONTREUX 1971

Date : 18/09/1971
Lieu : Jazz Festival, Montreux, Suisse
Label : The Swingin' Pig (TSP CDR 071-2)
Support : 2 cd (original silver discs)
Durée : 119:04 mn
Source : Soundboard
Qualité sonore : 8/10

Liste des titres :
CD1
1. Echoes (24.51)
2. Careful with that axe, Eugene (13.13)
3. Set the controls for the heart of the sun (14.52)
CD2
1. Cymbeline (13.05)
2. Atom heart mother (31.49)
3. A saucerful of secrets (21.12)

Commentaire : On peut reprocher au label « Swingin' pig » d'avoir souvent commercialisé sous la forme de doubles CD des concerts qui auraient largement tenu sur un seul, histoire de se faire un peu plus de fric, encore que ce n'est pas le cas sur ce bootleg-ci. Mais on ne peut sûrement pas leur reprocher d'avoir refourgué des bandes de merde. Presque toujours, la qualité de leurs bootlegs est excellente et celui-ci ne déroge pas à la règle. Quant à leurs pochettes, malgré quelques anachronismes, elles étaient la plupart du temps assez soignées et dénuées d'erreurs factuelles. En somme, du beau travail de bootleggers.

Disponible ici* : http://depositfiles.com/files/6htwv8yu0

*Assurez-vous que le téléchargement de ces fichiers ne contrevienne pas à la législation en vigueur.
Pochette :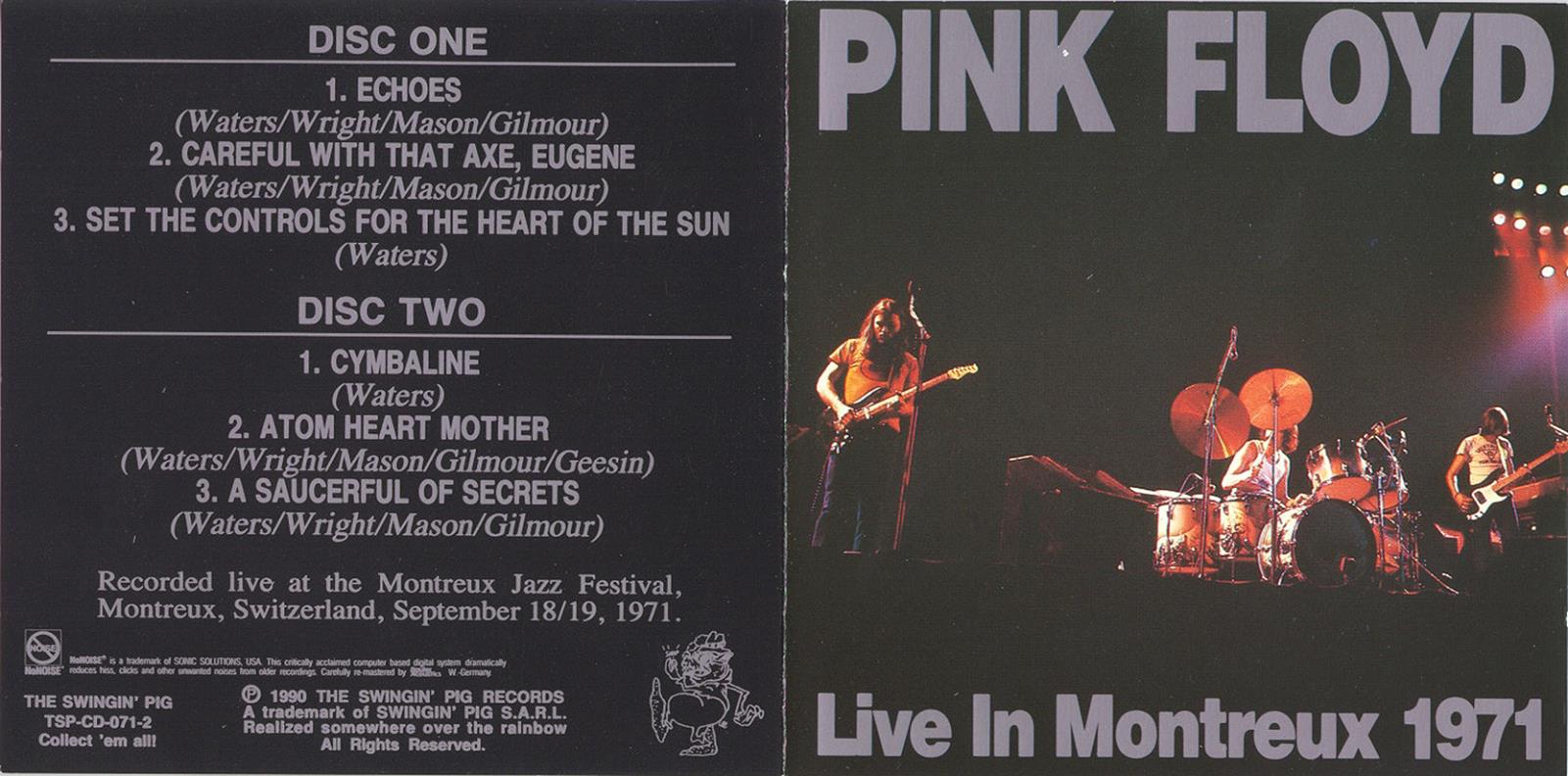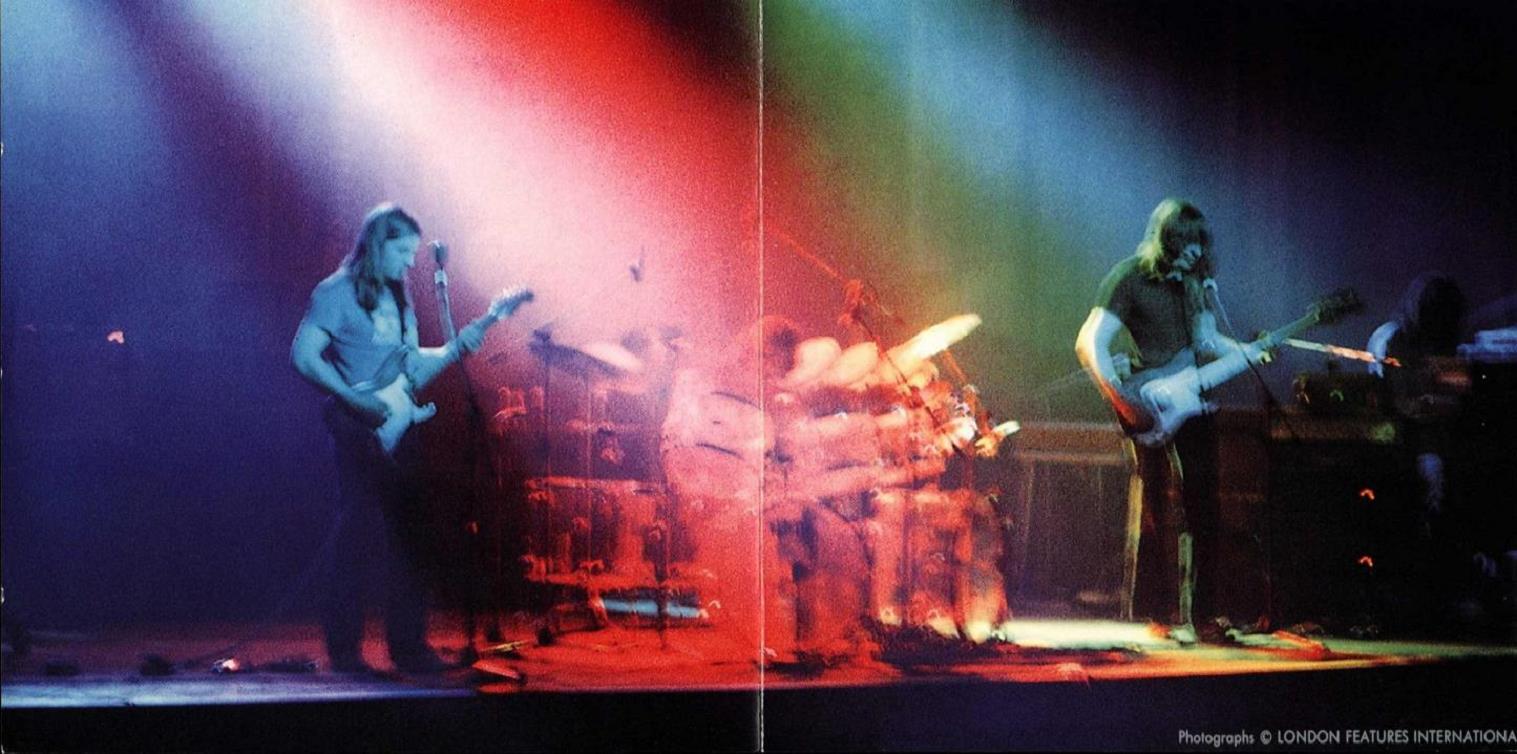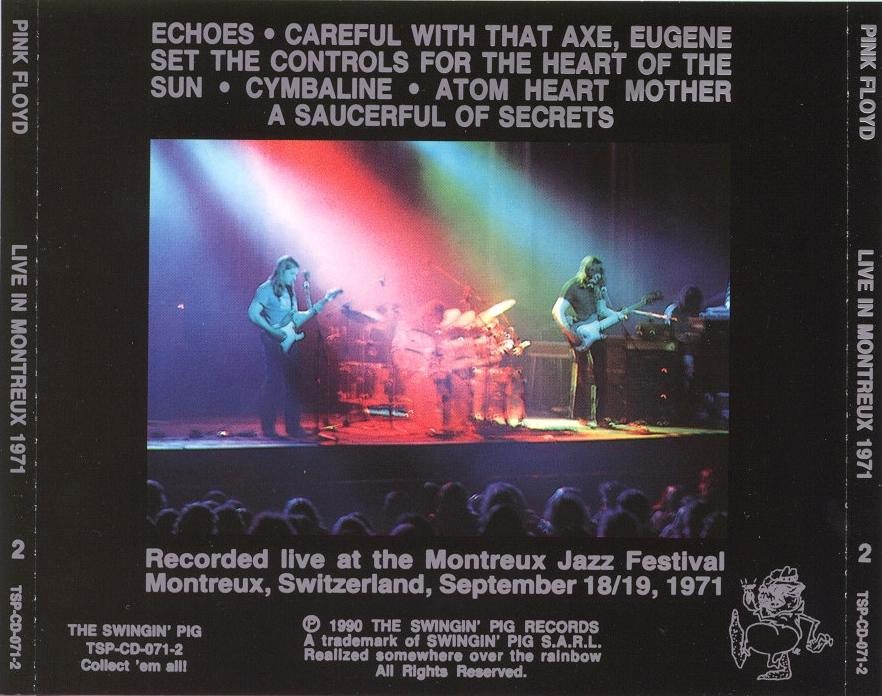 Bootleg n°591