SOME MORE SECRETS (VOL. 2)


Lieu : Montreux Casino, Montreux, Switzerland
Date : 18/09/1971
Label : Wonderland Records (Ref. : WLR-2078)
Support : 2 cd
Durée : 113:31 mn
Source : FM soundboard
Qualité sonore : 9,5/10

Liste des titres :
CD1 – 50:29
01. Echoes (23:29)
02. Careful With That Axe, Eugene (12:49)
03. Set The Controls For The Heart Of The Sun (14:11)
CD2 – 60:02
01. Cymbaline (12:28)
02. Atom Heart Mother (30:01)
03. A Saucerful Of Secrets (20:33)
Commentaire :
Voici le second volume d'une compilation qui en compte 6, plus deux DVD qui ne sont pas chroniqués ici. L'objectif du compilateur était de dresser un panorama de la carrière de Pink Floyd à travers une série de concerts disponibles en qualité soundboard ou, pour l'un d'entre eux, en qualité audience mais avec un son excellent. C'est une idée sympathique mais on peut se demander pourquoi s'être limité à ces quelques concerts alors qu'il en existe une bonne dizaine d'autre – au minimum – qui auraient pu convenir à ces critères. Je n'ai pas la réponse mais si j'ai le temps, un de ces jours, je réaliserai moi-même la compilation ultime des meilleurs concerts de Pink Floyd, et là, il y aura au bas mot 20 ou 25 volumes à prévoir.
Les volumes suivants sont présentés ici :
La compilation (presque complète) est disponible ici* : https://www.guitars101.com/forums/f145/pink-floyd-1967-1988-some-more-secrets-stu-flac-231881.html
*Le volume 6 a été omis car il en existe une version sortie officiellement.
Pochette :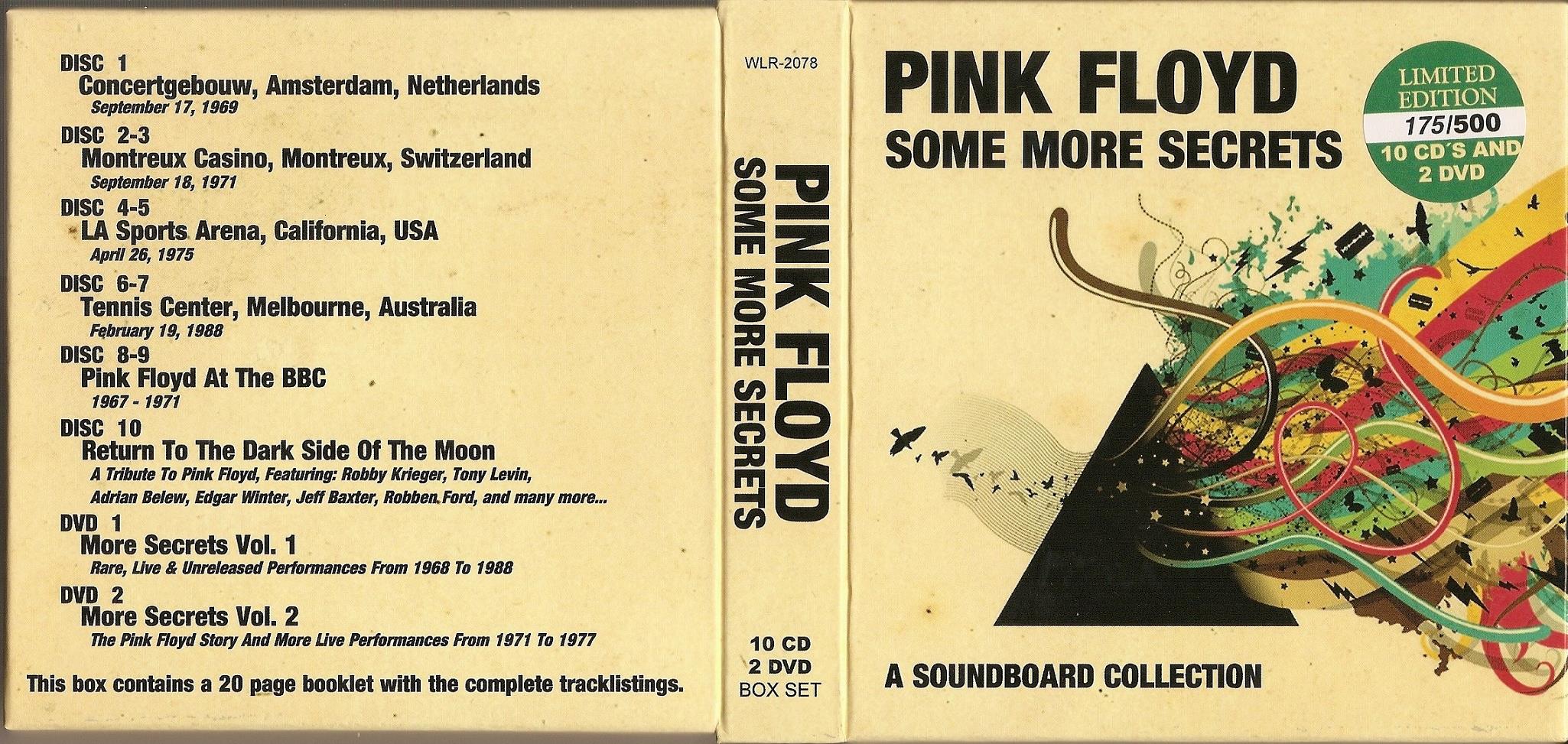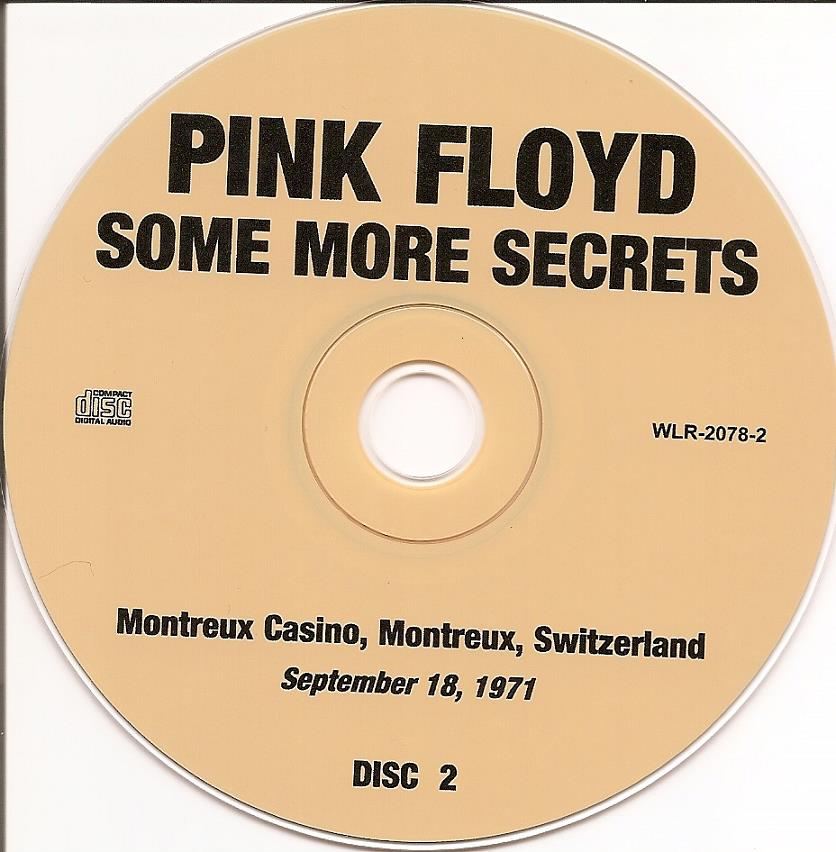 Bootleg n°3604