WHITE FLAG IN TEXAS

Bootleg issu de la fastueuse collection de Thierry D.
Date : 11/06/1983
Lieu : Southpark Meadows, Austin, Texas
Label : Golden Eggs (Ref. : Egg 25)
Support : 1 cd
Durée : 77:29 mn
Source : Soundboard ou audience
Qualité sonore : 9/10

Liste des titres :
01. Out Of Control (4:47)
02. Twilight (5:19)
03. An Cat Dubh – Into The Heart (7:29)
04. Surrender (5:05)
05. Two Hearts Beat As One – Let's Twist Again (5:28)
06. Seconds (2:51)
07. Sunday Bloody Sunday (7:03)
08. The Cry – The Electric Co – Send In The Clowns (6:04)
09. I Fall Down (3:48)
10. October (2:03)
11. New Year's Day (4:39)
12. Gloria (5:16)
13. Party Girl (2:54)
14. 11 O'clock Tick Tock – Drwning Man (4:53)
15. I Will Follow (4:31)
16. 40 (5:19)
Commentaire : Selon mjk 5510, il s'agit d'un enregistrement audience. Voici ce qu'il précise à ce sujet :
« New transfer of U2's Austin stop on the War tour, this show and source has circulated for some time from a 1st Gen > CDR (?) and an unknown low gen tape transfer. This comes from my 1st generation copy and takes out all the CDR lineage, I believe you will find this to be a big material upgrade for a couple of reasons.
The raw capture of this show is very low end heavy, typical for an outdoor capture. After taming and tightening up the bass so it sounds like an actual instrument and a few other frequency tweaks in combination with correcting the pitch I'm extremely happy with the final results.
Don't confuse this as a different source due to the lack of audience noise matching the circulating versions as I've given this one the deluxe treatment and extracted 95% of the close to the taper offending noises. All the annoying outside noises like the high pitched whistle in the middle of « October », the extremely annoying whistle at the start of « Gloria » and at the start of « Party Girl » as well as plenty of audience chatter and yelling have been seamlessly extracted.
The boys really seems to take to playing in Austin, they are definitely firing on all cylinders here adding the « Party Girl » bonus song. We also get a mid-song interruption as Bono stops « Sunday Bloody Sunday » due to the audience fighting over a white flag, assumably thrown from the stage. »
Disponible ici : https://www.guitars101.com/forums/f145/u2-1983-06-11-austin-tx-flac-aud-2017-transfer-448506.html
Pochette :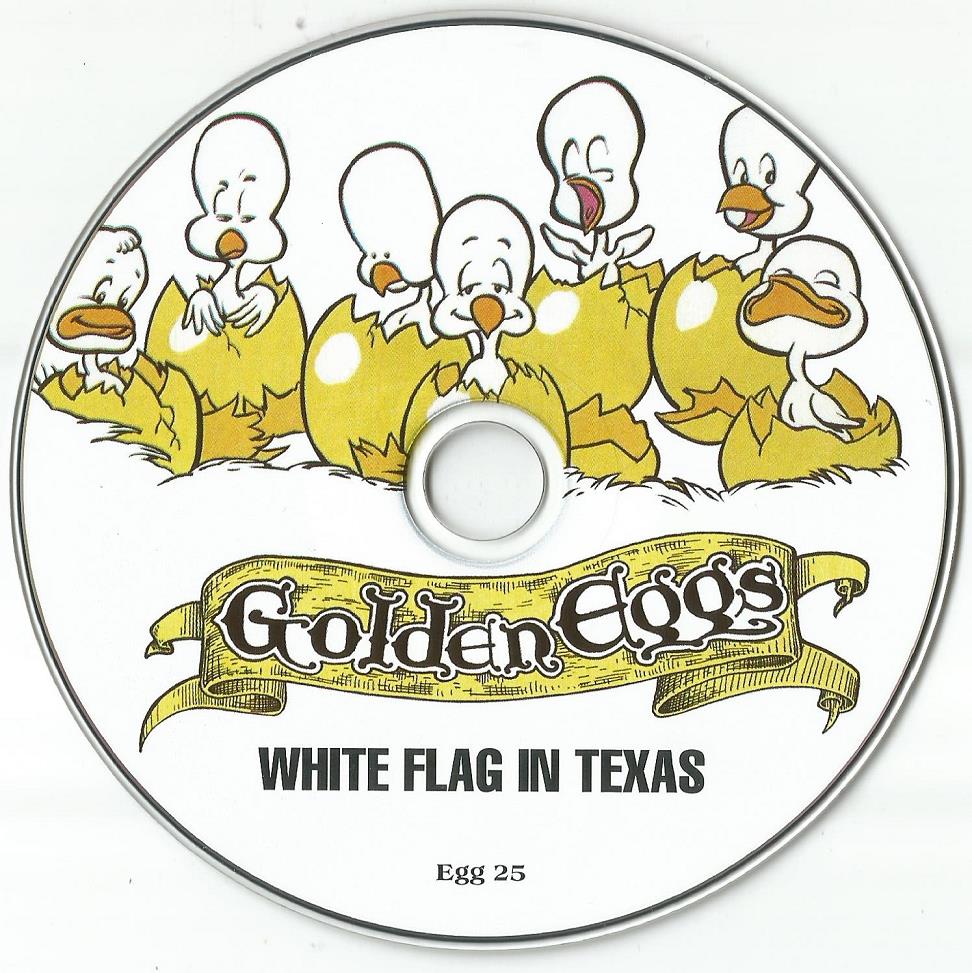 Bootleg n°3543