NOBODY LIKES ME

Date : 13/09/1969
Lieu : Toronto, Canada
Label : Success (Réf. : 2157CD)
Support : 1 cd
Durée : 25:23 mn
Source : Soundboard
Qualité sonore : 8,5/10

Liste des titres :
1. Ain't That Just Like A Woman (2:43)
2. Painting A Picture (2:04)
3. An Instrumental (2:31)
4. I've Written Home To Mother (2:11)
5. Freak Out Song (3:41)
6. Goin' To The River (2:10)
7. Nobody Likes Me (3:21)
8. Science Fiction (6:42)

Commentaire : On peut trouver ce très court concert enregistré lors du Toronto Rock'n'roll Revival Festival sous des dizaines de packagings différents, certains ayant même été parfois disponibles dans le commerce légal. Citons parmis les titres les plus connus « Science Fiction », « Freak Out », « Freak Out Song », « Painting a Picture », « Snorting anthrax », « Nobody likes Alice Cooper live », « Ladies man », « Toronto Rock revival '69 volume 4 » (pour une liste plus complète mais non exhaustive, voir ici). Plusieurs des pochettes sont disponibles ci-dessous.
A cette époque, le groupe débutait (bien qu'il ait déjà publié un premier album – tout à fait dispensable lui aussi, soit dit en passant) et il est clair sur cet enregistrement que les musiciens n'avaient pas le niveau de leurs ambitions musicales. On a peine à croire que c'est le même groupe qui, un an plus tard, publierait l'excellent album « Love it to death » et délivrerait alors des performances convaincantes (même si il n'en existe que des traces très altérées).
In september 1969 Alice Cooper and his band were asked to perform at the Toronto rock'n'roll festival together with other well-known artists. The show was recorded but was only released in the early 80's.The Alice Cooper part was released under the title « The Toronto Rock'n'Roll Revival 1969-Volume 4 ».
Note that two of the songs listed on the album cover (« Ain't that just like a woman » and « Going to the river ») are not by Alice but by Ronnie Hawkins who had these two songs in his set at this time and who also appeared in the festival.
Most of the songs are from the « Pretties For You » album which was out by this time in the U.S.A. but some of the songs are listed with an incorrect song title:
– « Painting a picture » is in fact « No longer umpire »
– « I've written home to mother » is in fact « Lay down and die, goodbye »
– « Freak out song » is in fact « Don't blow your mind »
– « Science fiction » is in fact « Fields of regret »
That material was later reissued by many different record companies but always with the incorrect information as used on the initial release back in the early 80's.
La version »Nobody Like Me » (sans « s » à like) est disponible ici* : http://persevalk.blogspot.co.uk/2010/11/alice-cooper-nobody-likes-me1969.html
* cliquer sur le lien « Free Text » (le mot de passe pour ouvrir l'archive est « val »)
La version »Nobody Likes Alice Cooper Live » est disponible ici* :  http://yup-yup-mark.blogspot.fr/2016/10/alice-cooper-19690913-nobody-likes.html

Pochette version « Nobody LikeS Me » (avec un « s ») :
Pochette version « Toronto festival 1969 Vol. IV » (le vinyle original dont toutes les autres versions sont des copies) :
Pochette autres versions :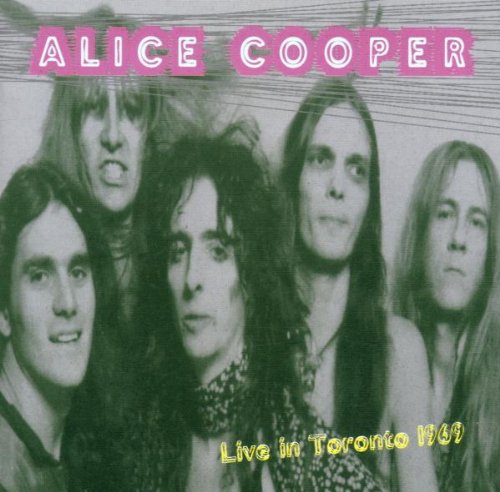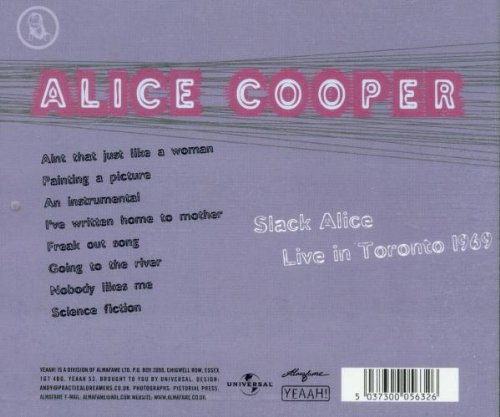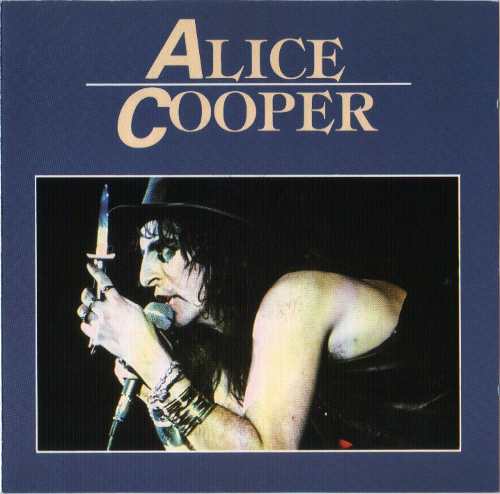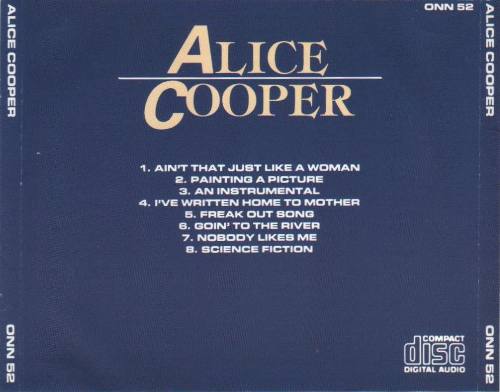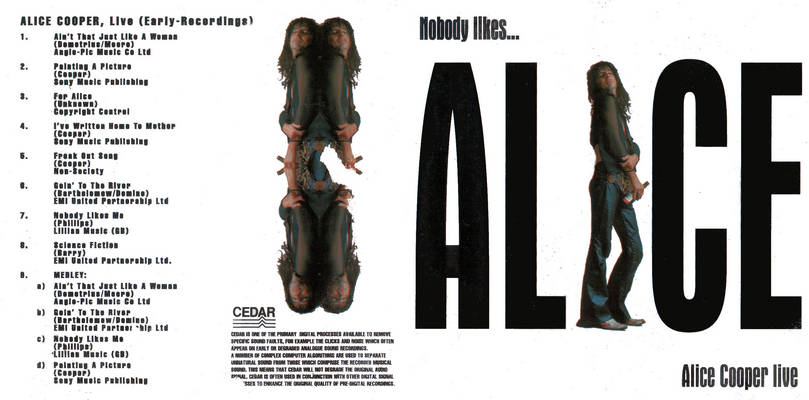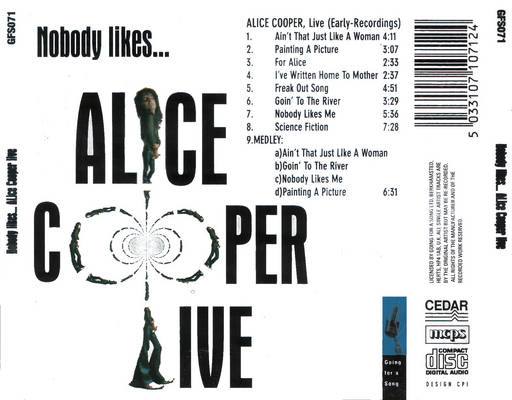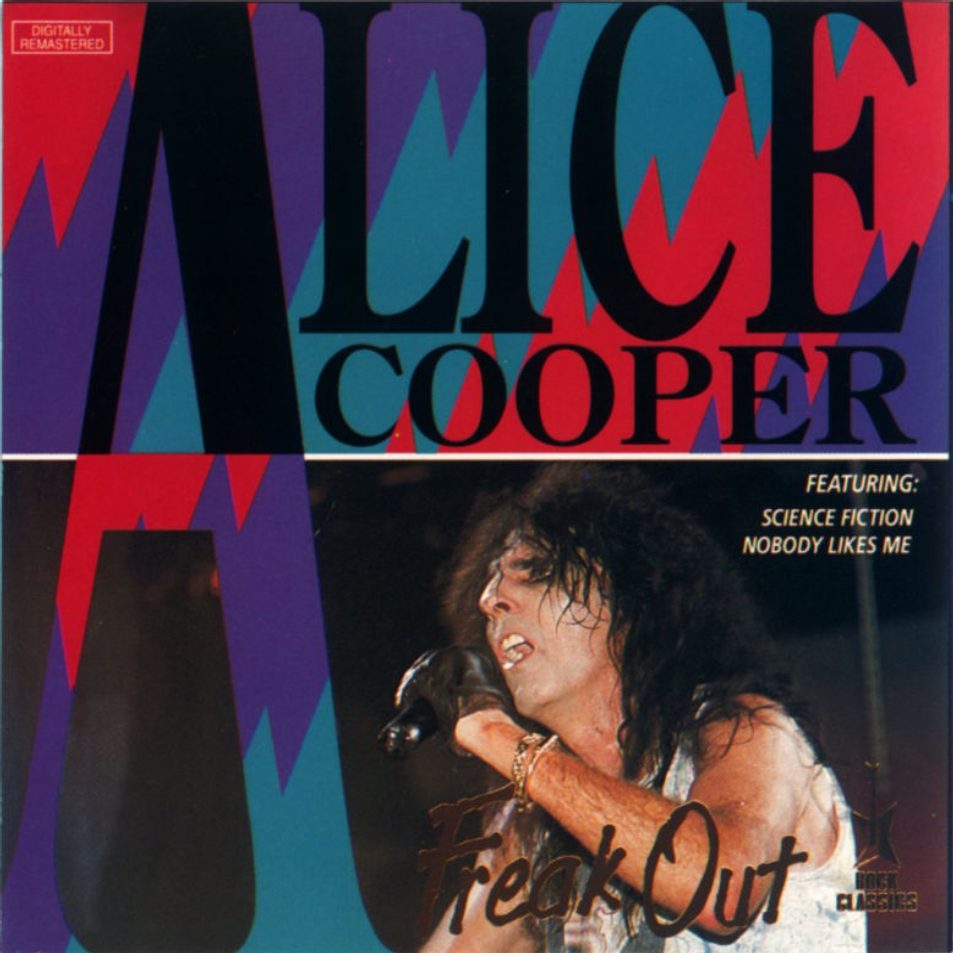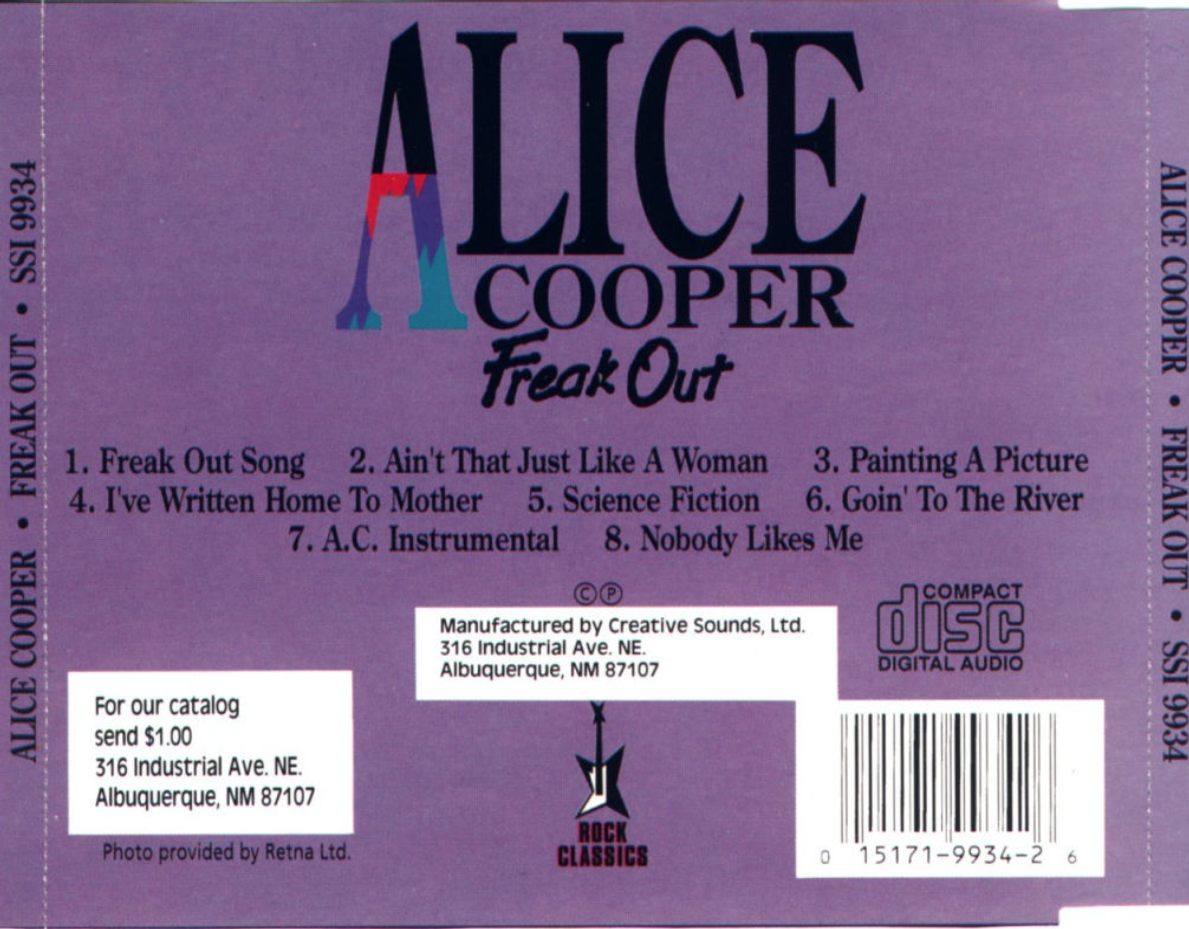 Bootleg n°604