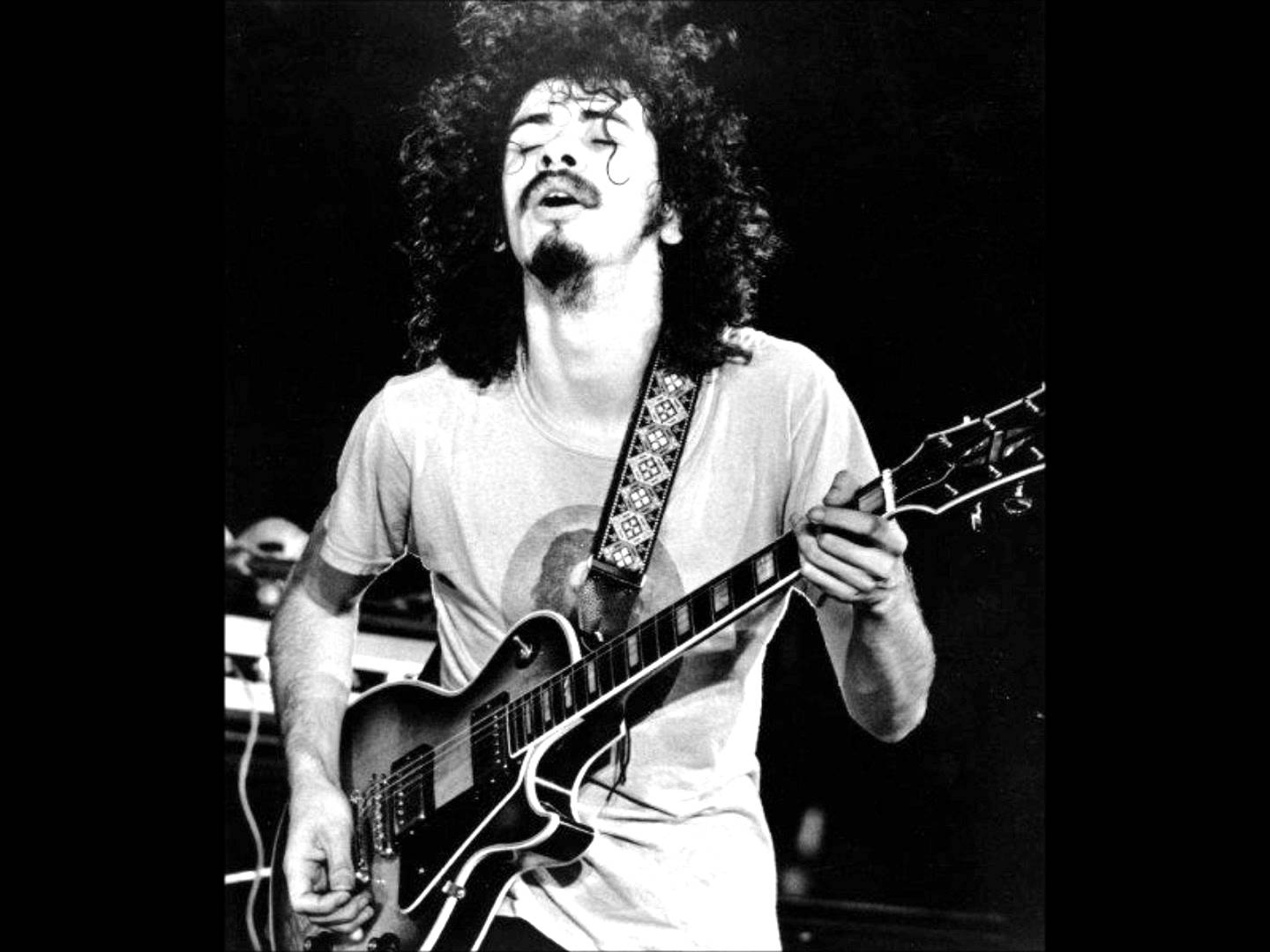 Santana, c'est un peu un rêve fou de bootlegger : des concerts longs et qui se sont toujours renouvelés en 30 ans de carrière (avec une assez bonne tendance à l'improvisation), un nombre incalculable de bootlegs en circulation (des centaines, qui s'échelonnent de 1967 à aujourd'hui) et une qualité sonore très souvent exceptionnelle. On s'en demanderait presque comment font les autres artistes pour être aussi médiocrement piratés.
Pour ce qui concerne sa carrière, elle se divise grosso modo en six phases d'inégale longueur et d'inégal intérêt qui donnent lieu à des concerts très différents dans le choix des titres jouées et dans le style (ainsi que dans les musiciens présents sur scène) :
la période « rock psychedelic latinos », peut-être la plus originale, en tout cas la plus enthousiasmante de fraîcheur et de vivacité. Elle comporte les trois premiers albums et dure de 1968 à 1971. Mais nombre des chansons écrites à cette époque ont ensuite continué à être jouées en concert, parfois dans des versions assez différentes de celle des origines. S'il ne fallait retenir qu'un ou deux bootlegs de cette période, ce pourrait être Avalon Ballroom 1969, ou bien Fillmore West 1971.
la période « jazz rock », fortement inspirée par Coltrane, mais mêlant habilement des influences latines et, parfois, encore une certaine dose de psychédélisme. Le nombre d'album est difficile à déterminer car Santana alterne les albums avec son groupe (« Caravanserai », « Welcome », « Borboletta ») ou des collaboration avec d'autres musiciens, notamment avec John McLaughlin (« Love, Devotion and Surrender »). Cette phase dure de 1972 à 1974. S'il ne fallait retenir qu'un ou deux bootlegs de cette période, je citerais Hartford 1973 ou bien Sao Paulo 1973
la période suivante revient à un rock plus commercial, toujours teinté d'influence latines mais incorporant cette fois du funk. Les disques sont inégaux, mais tous comportent des pépites et, en quatre albums ( de « Festival » – 1976 – à « Inner secret » – 1978 -), Santana aligne quand même un paquet de titres exceptionnels. S'il ne fallait retenir qu'un ou deux bootlegs de cette période, pourquoi pas Akita 1977 ou bien Bottom Line 1978
la quatrième phase ne marque pas vraiment une rupture stylistique : Santana durcit un peu son style de jeu, guitares plus en avant et plus nerveuses. Elle occupe les trois albums de  « Marathon » (1979) à « Shango » (1982). En même temps, Santana réalise aussi plusieurs albums solo (c'est-à-dire sans ses musiciens, ou avec d'autres musiciens) très différents, comme le « Swing of delight » (1980), qui est du pur jazz-rock. S'il ne fallait retenir qu'un ou deux bootlegs de cette période, ce serait sûrement Frankfurt 80 ou Orpheum Theatre, voire Montreal 82
les années suivantes sont une période de déclin relatif. Plusieurs albums médiocres, voire insipides (« Havana Moon », 1983) mais les concerts restent de très bonne tenue, comme celui du Palast Der Republik, East Berlin ou bien celui de la Nibelungshalle de Passau en 1992.
Il faut attendre 1999 et l'album « Supernatural » pour voir Santana revenir en grâce. Phénomène courant dans le rock, lorsqu'un artistes survit à la drogue et autres turpitudes de la vie sur la route, qu'il continue à publier des disques et qu'il possède un patrimoine conséquent, il arrive un moment où il est déifié. Même s'il ne publie plus que de la merde, ou du moins d'honnêtes disques sans grande originalité, comme c'est le cas de Santana, l'étendue chronologique de sa carrière lui permet d'embrasser un public multi-générationnel et les journalistes rocks, désormais en âge d'être ses petits fils, se sentent obligés de lui vouer un culte. Santana est donc désormais embaumé. Ses derniers albums ? Je les ai téléchargés mais pas encore écoutés. Ou alors écoutés, mais déjà oubliés. Même les concerts sont désormais sans grand intérêt. On se consolera en se disant que de 1968  à 1993, on dispose déjà de 25 années de grand millésime live.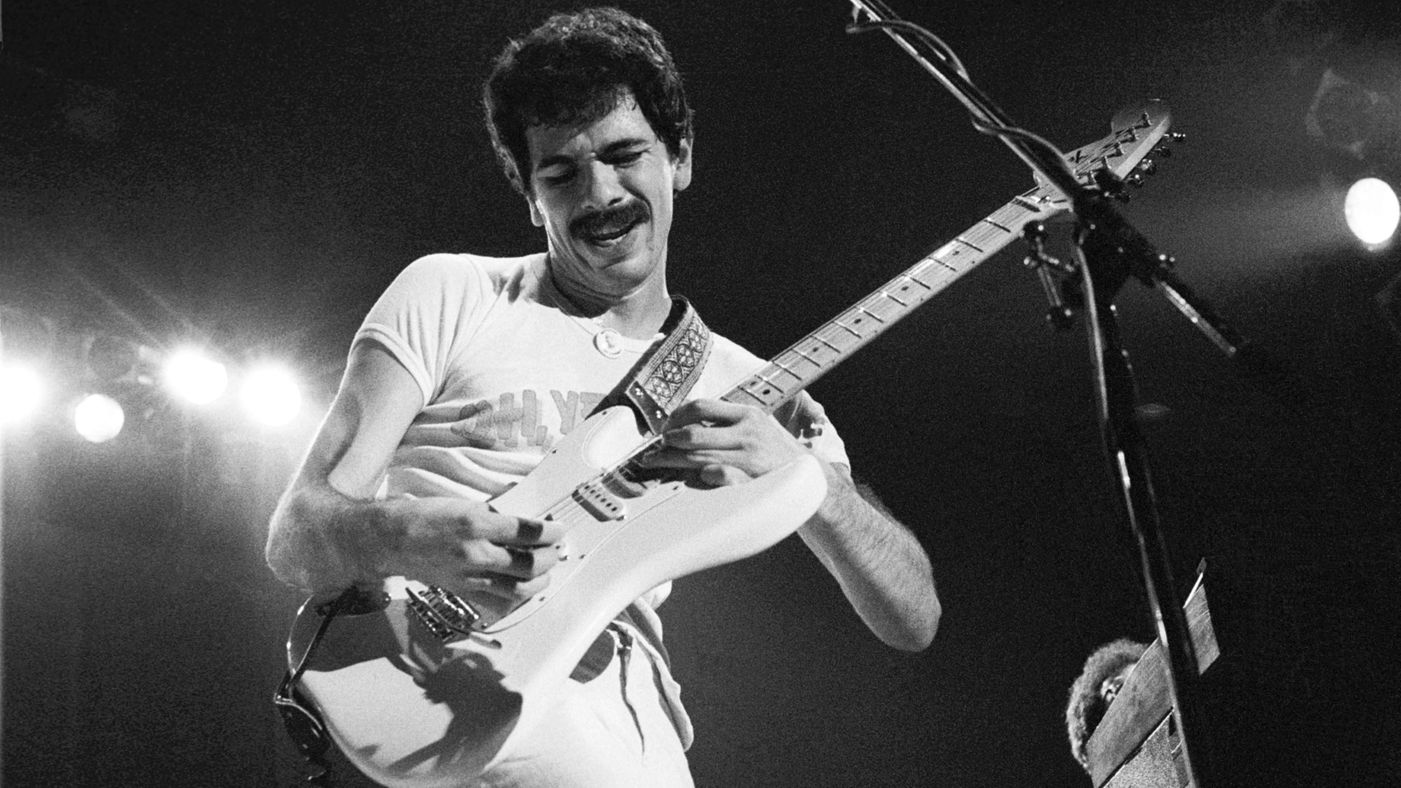 BOOTLEGS DE SANTANA

(Liste alphabétique)
20th ANNIVERSARY CELEBRATION CONCERT – 17/08/1986
20th ANNIVERSARY CONCERT – LIVE AT SUNRISE – 19/04/1988
A LIVE SUPREME – BROTHERS OF THE SPIRIT – 01/09/1973
BOSTON 78 (LAMPINSKI MASTER REC.) – 18/02/1978
BUDOKAN 2017 (DEFINITIVE EDITION) – 27/04/2017
CARAVANSERAIL OUTTAKES / REHEARSALS 1972 – Mars/Mai 1972
CINCINNATTI GARDENS – 21/06/1975
CRICKETS AND ANGELS – 28/07/1974
DANCING AT THE FEET OF MY LORD (WITH JOHN Mc LAUGHLIN) – 01/09/1973
DEN HAAG (with WAYNE SHORTER) – 10/07/1988
EARLY JOINING TRAIN – 01/12/1968
FILLMORE EAST MASTER TAPE – 03/04/1971
FILLMORE WEST 1971 – 04/07/1971
FOURTH OF JULY 81 – 04/07/1981
FREEDOM FOR PARIS – 28/03/1987
GERMAN REVELATIONS – 12/12/1976
INTERNATIONAL ICE PALACE – 18/09/1974
JOURNEY INTO THE UNIVERSE – 28/09/1971
KOSEINANEKIN 77 – 09/12/1977
L.A. FORUM 71 – 23/03/1971 + 05/10/1971
LET THE CHILDREN PLAY – 15/12/1976
LIVE AT COW PALACE 1977 – 31/12/1977
LIVE IN SAN FRANCISCO – 12/04/1970
LIVE SUNRISE '88 (COMPLETE) – 26/11/1988
LIVE UNDER THE SKY DENEN COLISEUM – 26/07/1981
LOTUS GEM (w/ Jeff Beck & Steve Lukather) – 01/06/1986
LOTUS IN COLUMBIA – 08/03/1973
MARATHON IN KANSAS CITY – 02/09/1979

NEW YEAR'S EVE AT THE COW PALACE – 31/12/1975
OKLAHOMA CITY 1974 – 27/09/1974
ON STAGE IN SANTA CRUZ – 21/02/1981
ONENESS FOR JAPAN – 07/02/1977
PALAST DER REPUBLIK – 06/04/1987
09/02/1978 – PALLADIUM 1978, DAY 1
10/02/1978 – PALLADIUM 1978, DAY 2
PINECREST COUNTRY CLUB – 03/08/1980
PLAYHOUSE, EDINBURGH – 14/11/1976
ROCKPALAST CLASSICS – 12/06/1980
SANTANA IN ALASKA – 21/06/1973
SIGHT & SOUND IN CONCERT – 15/12/1976
SPECTRUM PHILADELPHIA 1973 – 26/02/1973
STONE FLOWER IN SALT LAKE CITY – 02/02/1973
SUMMER CELEBRATION – 25/05/1975
TEXAS INTERNATIONAL POP FESTIVAL – 31/08/1969
THE SPECTRUM PHILADELPHIA 1973 – 26/02/1973
THIRD ALBUM SESSIONS & REHEARSALS – XX/11/1970
THREE NIGHTS AT THE BEACON (w/Steve Miller and Chicago) – 11/04/1975
VILLAGE RECORDERS TAPES – 18/10/1970
WESTFALENHALLE DORTMUND 1976 – 12/12/1976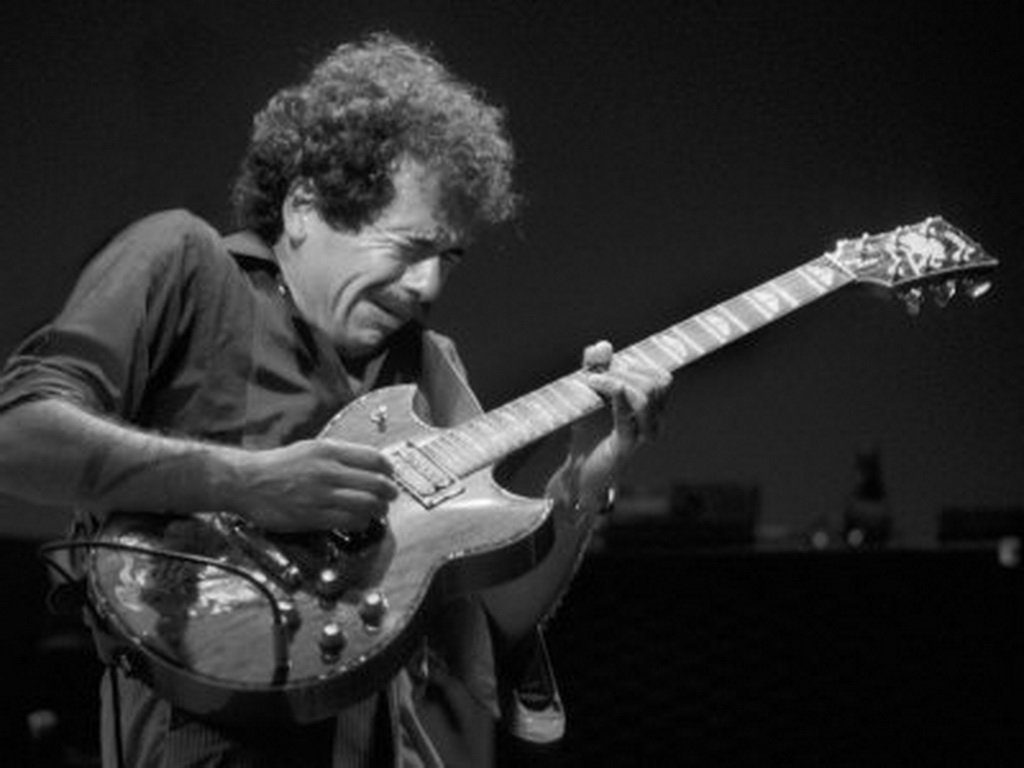 BOOTLEGS DE SANTANA

(Liste chronologique)
01/12/1968 – EARLY JOINING TRAIN
31/08/1969 – TEXAS INTERNATIONAL POP FESTIVAL
12/04/1970 – LIVE IN SAN FRANCISCO
18/10/1970 – VILLAGE RECORDERS TAPES
XX/11/1970 – THIRD ALBUM SESSIONS & REHEARSALS
03/04/1971 – FILLMORE EAST MASTER TAPE
04/07/1971 – FILLMORE WEST 1971
28/09/1971 – JOURNEY INTO THE UNIVERSE
1972 (Mars-Mai) – CARAVANSERAIL OUTTAKES / REHEARSALS 1972
02/02/1973 – STONE FLOWER IN SALT LAKE CITY
26/02/1973 – THE SPECTRUM PHILADELPHIA 1973
08/03/1973 – LOTUS IN COLUMBIA
21/06/1973 – SANTANA IN ALASKA
01/09/1973 – DANCING AT THE FEET OF MY LORD (WITH JOHN Mc LAUGHLIN)
01/09/1973 – A LIVE SUPREME – BROTHERS OF THE SPIRIT
28/07/1974 – CRICKETS AND ANGELS
18/09/1974 – INTERNATIONAL ICE PALACE
27/09/1974 – OKLAHOMA CITY 1974
11/04/1975 – THREE NIGHTS AT THE BEACON (w/Steve Miller and Chicago)
25/05/1975 – SUMMER CELEBRATION
21/06/1975 – CINCINNATTI GARDENS
31/12/1975 – NEW YEAR'S EVE AT THE COW PALACE
14/11/1976 – PLAYHOUSE, EDINBURGH
12/12/1976 – GERMAN REVELATIONS / WESTFALENHALLE DORTMUND 1976
15/12/1976 – SIGHT & SOUND IN CONCERT
15/12/1976 – LET THE CHILDREN PLAY
07/02/1977 – ONENESS FOR JAPAN
09/12/1977 – KOSEINANEKIN 77
31/12/1977 – LIVE AT COW PALACE 1977
09/02/1978 – PALLADIUM 1978, DAY 1
10/02/1978 – PALLADIUM 1978, DAY 2
18/02/1978 – BOSTON 78 (LAMPINSKI MASTER REC.)
02/09/1979 – MARATHON IN KANSAS CITY
12/06/1980 – ROCKPALAST CLASSICS
03/08/1980 – PINECREST COUNTRY CLUB / SHELTON '80
21/02/1981 – ON STAGE IN SANTA CRUZ
04/07/1981 – FOURTH OF JULY 81
26/07/1981 – LIVE UNDER THE SKY DENEN COLISEUM
01/06/1986 – LOTUS GEM (w/ Jeff Beck & Steve Lukather)
17/08/1986 – 20th ANNIVERSARY CELEBRATION CONCERT
28/03/1987 – FREEDOM FOR PARIS
06/04/1987 – PALAST DER REPUBLIK
19/04/1988 – 20th ANNIVERSARY CONCERT – LIVE AT SUNRISE
10/07/1988 – DEN HAAG (with WAYNE SHORTER)
26/11/1988 – LIVE SUNRISE '88 (COMPLETE)
27/04/2017 – BUDOKAN 2017 (DEFINITIVE EDITION)