VILLAGE RECORDERS TAPES
(Neil Schon with Derek & The Dominoes)

Date : 18/10/1970
Lieu : San Francisco, California
Label : Mid Valley (Réf. : Mid Valley 130)
Support : 1 cd
Durée : 43:44 mn
Source : Soundboard
Qualité sonore : 8/10

Liste des titres :
1. tune up (0:07)
2. jam 2 (5:57)
3. jam 3 (3:29)
4. jam 4 (6:17)
5. jam 5 (9:17)
6. jam 6 (13:04)
7. jam 7 (5:33)

Commentaire : Le lien entre Santana et ce bootleg est en réalité très indirect. De passage à Berkeley, Eric Clapton, alors leader de Derek & The Dominoes, entend parler d'un jeune prodige de la guitare âgé de 16 ans et nommé Neil Schon qui se produit sur les scènes de la région. Il lui propose de venir jammer ensemble. Ce bootleg propose les enregistrements réalisés lors de cette rencontre. Eric Clapton proposa ensuite à Neil Schon de monter sur scène avec Derek & The Dominoes. Le résultat enthousiasma tellement Clapton qu'il proposa à Neil Schon d'intégrer son groupe. Mais entre temps, celui-ci avait déjà reçu et accepté une proposition de Carlos Santana qu'il rejoignit pour l'enregistrement de l'album « Santana III ».
Neil Schon a participé à trois albums de Santana (dont le fameux « Caravanserai ») avant de partir jouer pour le groupe « Azteca » en 1972, puis de fonder son propre groupe « Journey » en 1973.
Disponible ici* : http://www.guitars101.com/forums/f145/carlos-santana-amp-eric-clapton-village-recorders-tapes-stu-flac-185230.html?highlight=santana
ou bien ici* : http://www.guitars101.com/forums/f145/santana-with-derek-amp-the-dominos-1970-10-18-san-francisco-ca-stu-flac-161275.html#post1088626
*Assurez-vous que le téléchargement de ces fichiers ne contrevienne pas à la législation en vigueur.
Pochette :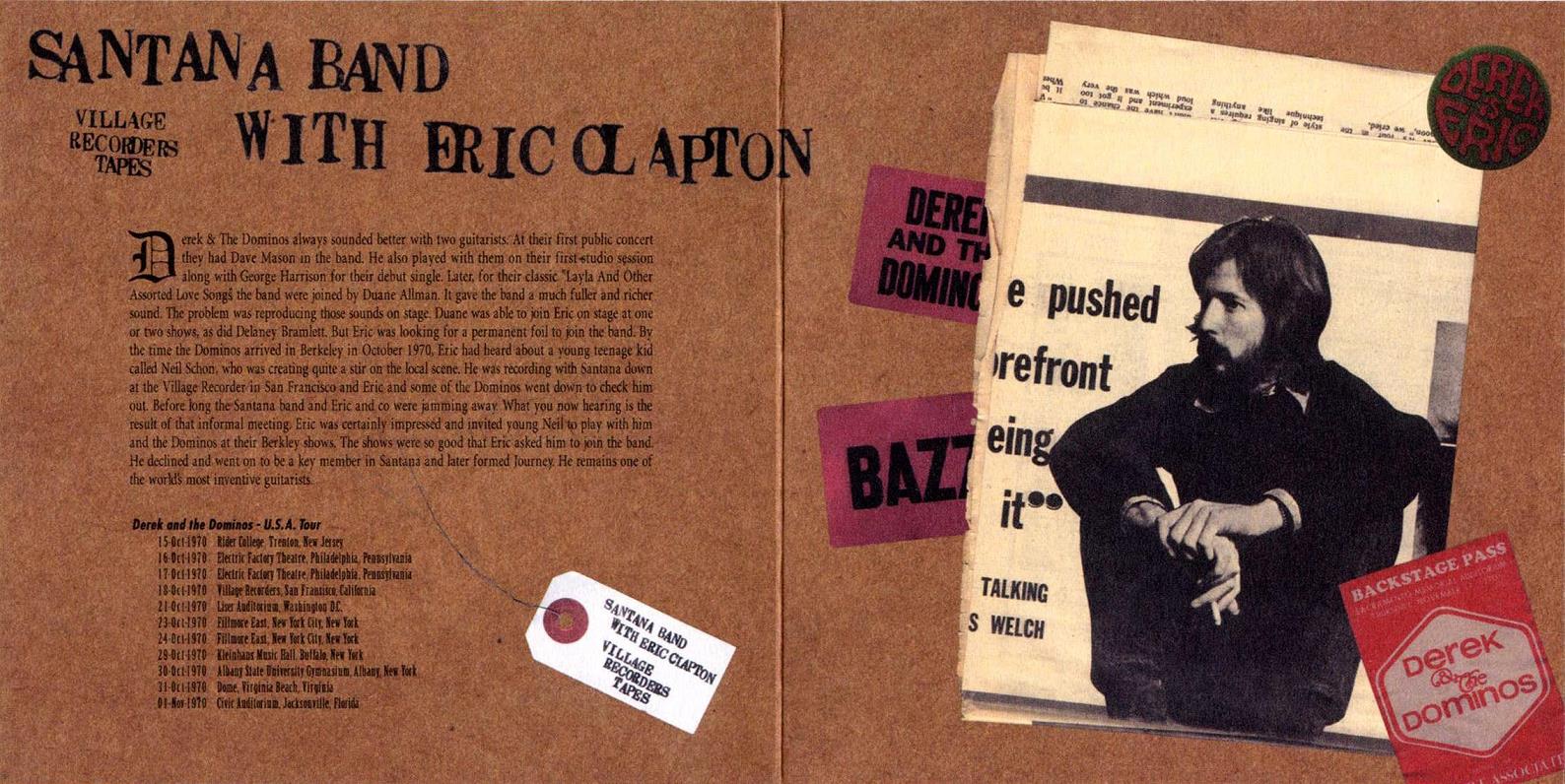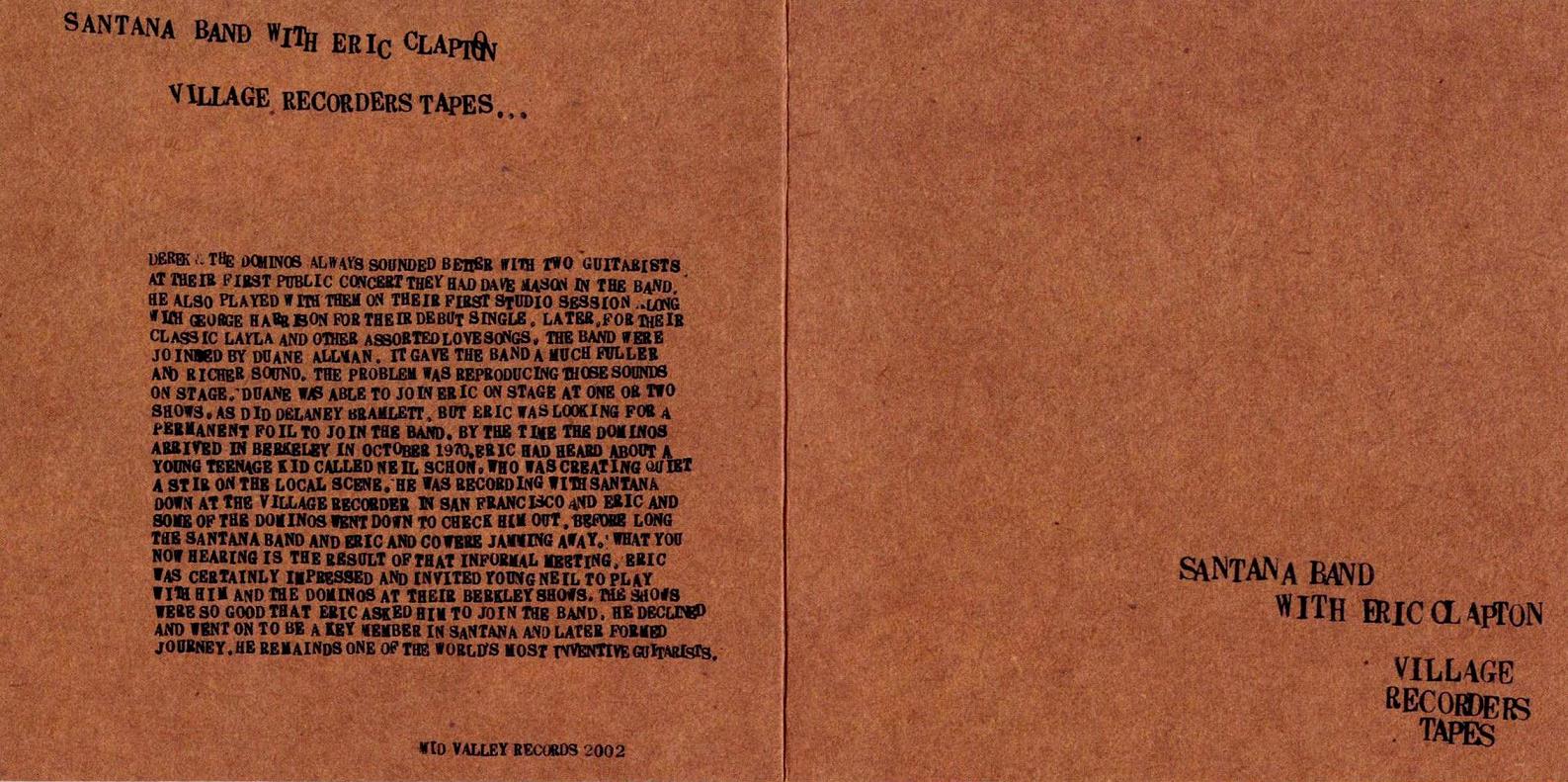 Bootleg n°550