PROVIDENCE, R.I. (Dan Lampinski Master Rec.)

Date : 12/12/1974
Lieu : Providence Civic Center, Providence, RI
Label : Dan Lampinski Master Recordings Collection
Support : 1 cd
Durée : 58:44 mn
Source : Audience
Qualité sonore : 8/10

Liste des titres :
01. intro (1:09)
02. Don't Get Yourself In Trouble (4:53)
03. Roll On Down The Highway (3:58)
04. Let It Ride (3:29)
05. Rock Is My Life, and This Is My Song (5:08)
06. Give It Time (5:10)
07. guitar solo (4:22)
08. Not Fragile (4:33)
09. Welcome Home (6:35)
10. You Ain't Seen Nothing Yet (3:32)
11. Gimme Your Money Please (spliced) (3:35)
12. Takin' Care Of Business (6:11)
13. Slow Down Boogie (2:51)
14. Thank You (3:18)
Commentaire : On ne présente plus Dan Lampinski, qui a enregistré quelques dizaines de concerts dans sa région (à Providence, Boston ou parfois Pawtucket), souvent avec une qualité exceptionnelle. Il a gardé ses enregistrements pour lui et pour quelques amis choisis jusqu'aux années 2000 où ils ont alors fait surface et créé l'enchantement de milliers d'amateurs. Ils sont toujours dotés de pochettes somptueuses.

Concernant cet enregistrement, il a été réalisé avec le matériel suivant :
– Sony TC-152SD Tape Recorder
– Sony ECM-99 Stereo Microphone
– Maxell cassettes
Disponible ici* :  https://www.guitars101.com/forums/f145/bachman-turner-overdrive-providence-civic-center-providence-ri%3B-december-12-1974-a-364329.html
*Assurez-vous que le téléchargement de ces fichiers ne contrevienne pas à la législation en vigueur.  
Pochette :
version 1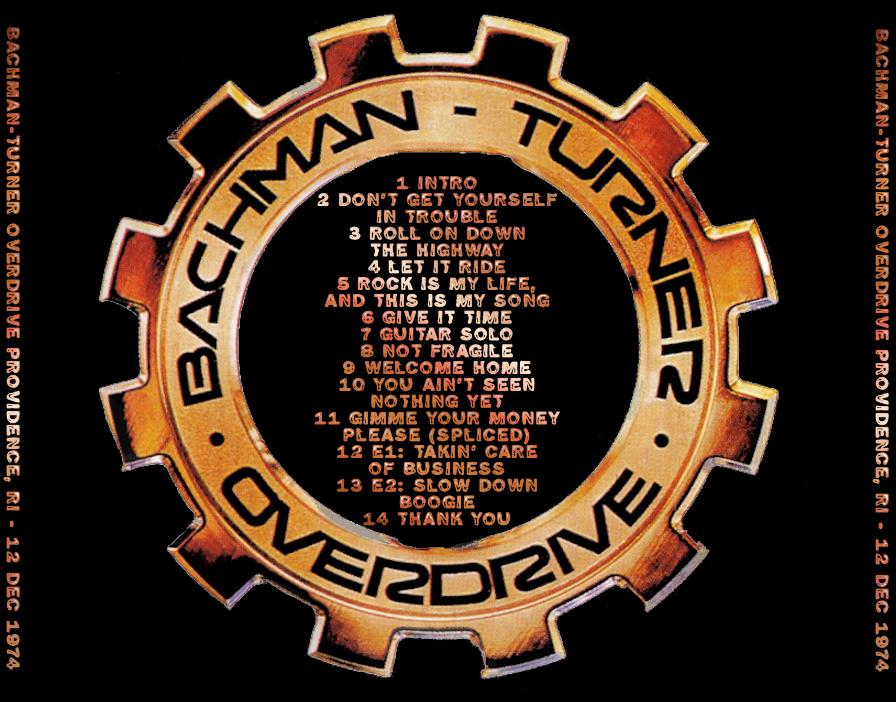 version 2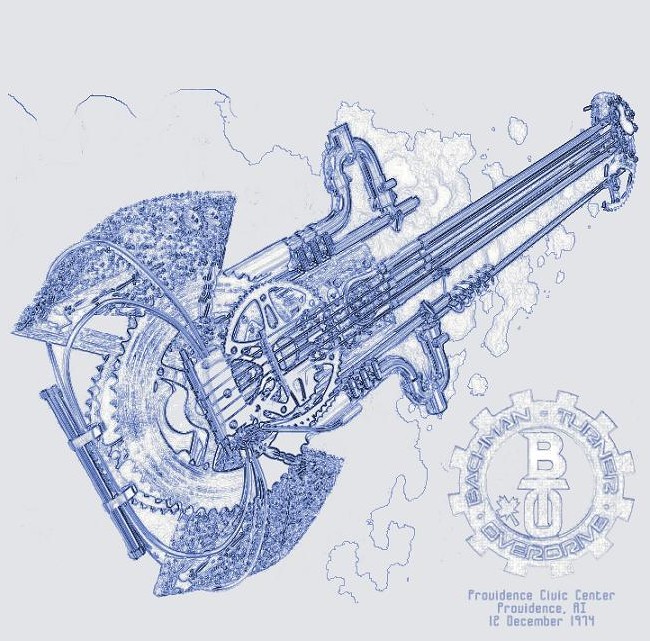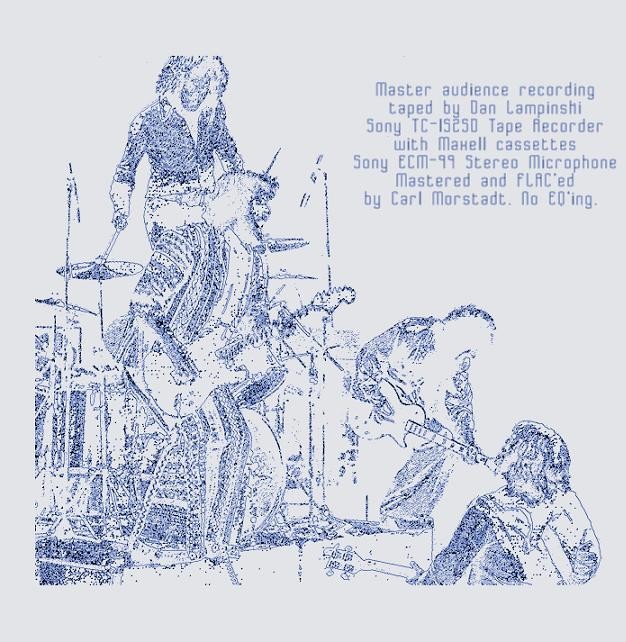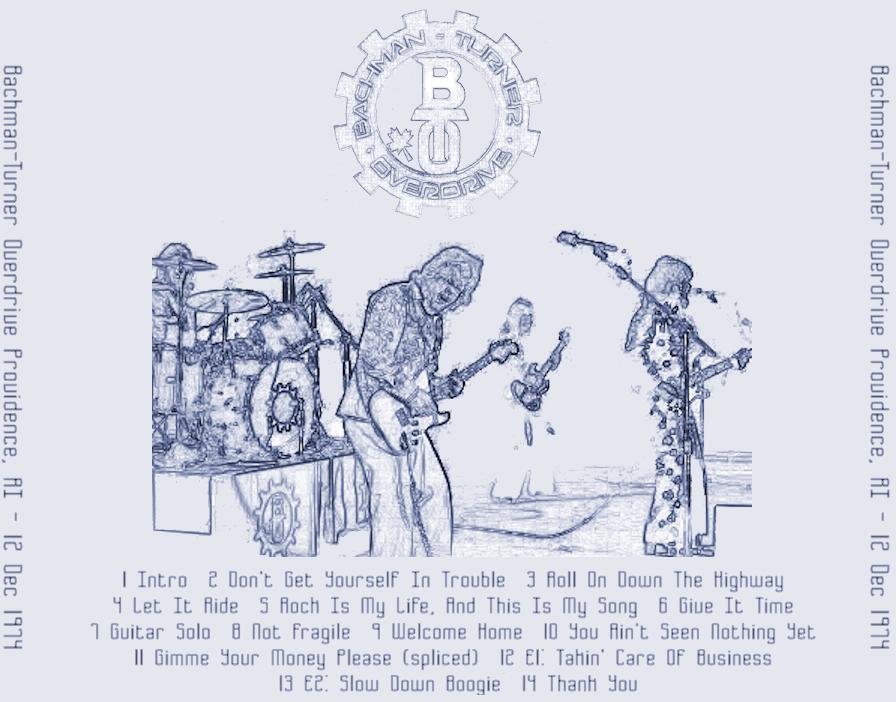 Bootleg n°1453