ALL THE CHILDREN ARE DRUNK

Date : 21/09/1977
Lieu : Old Waldorf, San Francisco
Label : Deep Six (Ref. D-Six-3)
Support : 1 cd
Durée : 76:01 mn
Source : Soundboard
Qualité sonore : 9/10

Liste des titres :
1. Kidnapper (2:50)
2. Playin' With Fire (2:20)
3. My Obsession (2:37)
4. Kung Fu Girls (2:08)
5. In The Sun (2:31)
6. Little Girl Lies (2:09)
7. Look Good In Blue/Man Overboard (6:06)
8. Detriot 442 (2:54)
9. Youngblood (Intro)/X Offender (4:06)
10. Rip Her To Shreds (4:23)
11. Funtime (3:23)
12. For Your Love (2:04)
13. Playin' With Fire (3:20)
14. Moonlight Drive (4:46)
15. Jet Boy (4:42)
16. Calling Sister Midnight (6:57)
17. Heroes (7:38)
18. Get It On (6:24)
19. Bilbao Song (4:43)

Commentaire : Un concert diffusé sous la forme de très nombreux bootlegs. En fait, il y a deux concerts (« early show » et « late show »), sans oublier les répétitions (« soundcheck »), et le tout a été enregistré. La plupart des bootlegs ne proposent que le « late show » (voir les liens ci-dessous). Celui-ci (je veux dire « All the Children are drunk ») malgré son titre qui claque et sa jolie pochette, est probablement le moins intéressant de tous les bootlegs consacrés aux concerts de l'Old Waldorf car il mélange des titres issus des répétitions, du premier concert et du second, en mélangeant même l'ordre des chansons et en rajoutant des extraits d'autres concerts pour faire bonne mesure! Une vraie chiérie pour s'y retrouver et savoir quelle chanson vient d'où. Je préfère indiquer des liens vers des bootlegs un peu plus sérieux, notamment le bootleg « Old Waldorf Complete », qui, comme son nom l'indique, propose le soundcheck plus les deux concerts dans leur intégralité.

Le « late concert » est disponible ici en qualité FM sous le titre « Sex Offender »* : http://vivalesbootlegs.blogspot.fr/2014/04/blondie-sex-offender-live-1977-old.html (et la pochette est fournie ci-dessous).
*Assurez-vous que le téléchargement de ces fichiers ne contrevienne pas à la législation en vigueur.  
Pochette (version « All the children are drunk ») :
Livret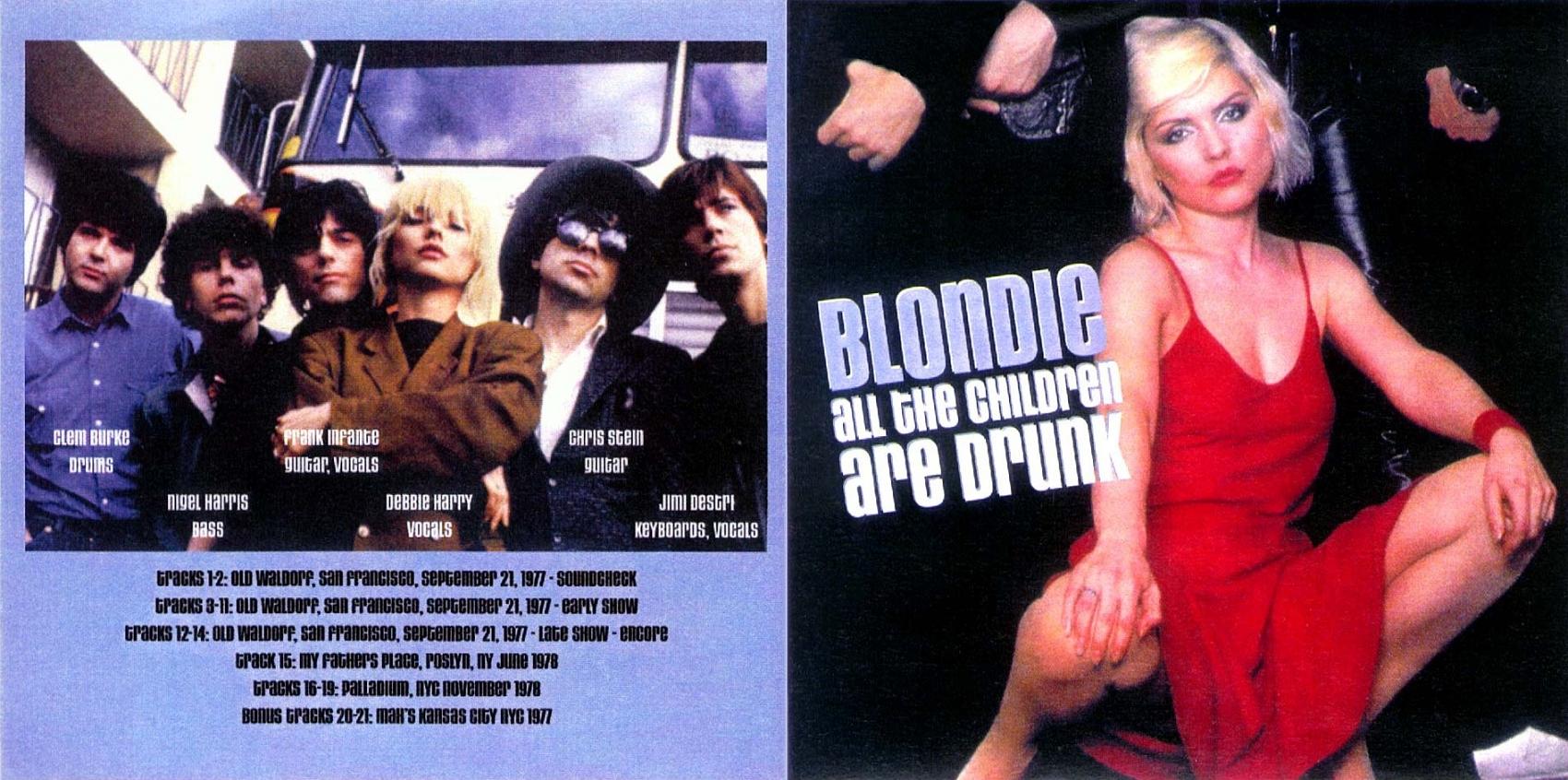 Dos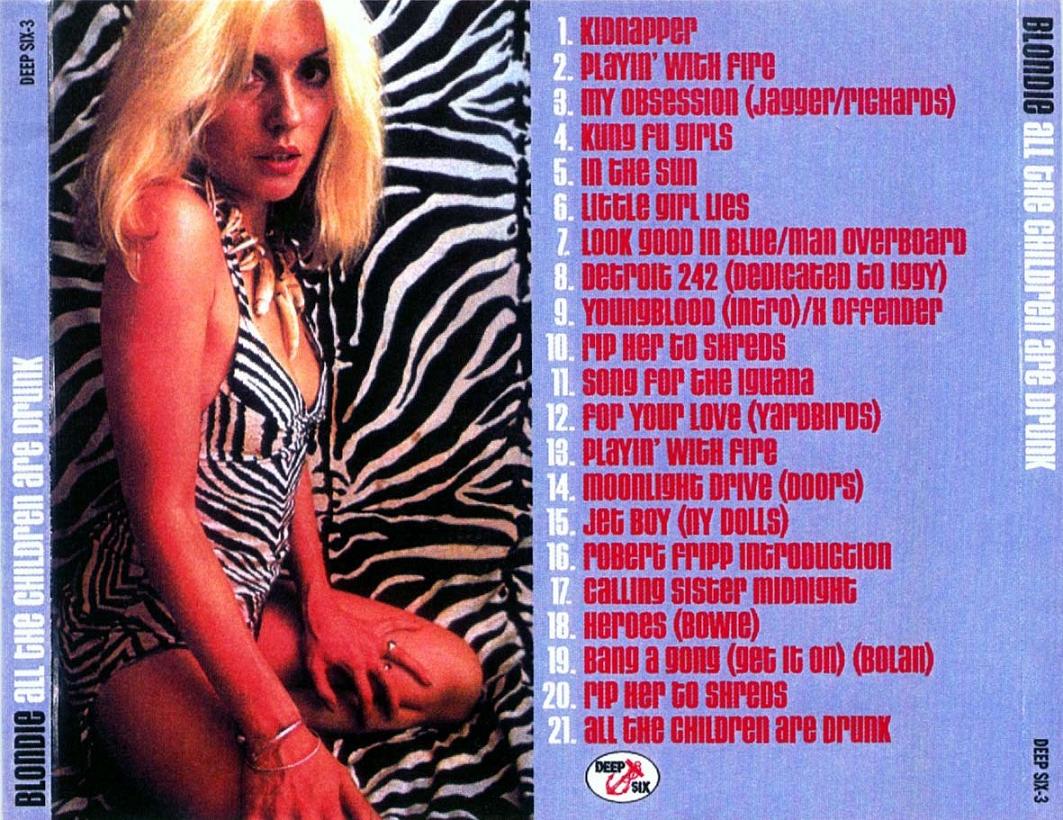 Pochette (version « All the children are drunk ») :
Livret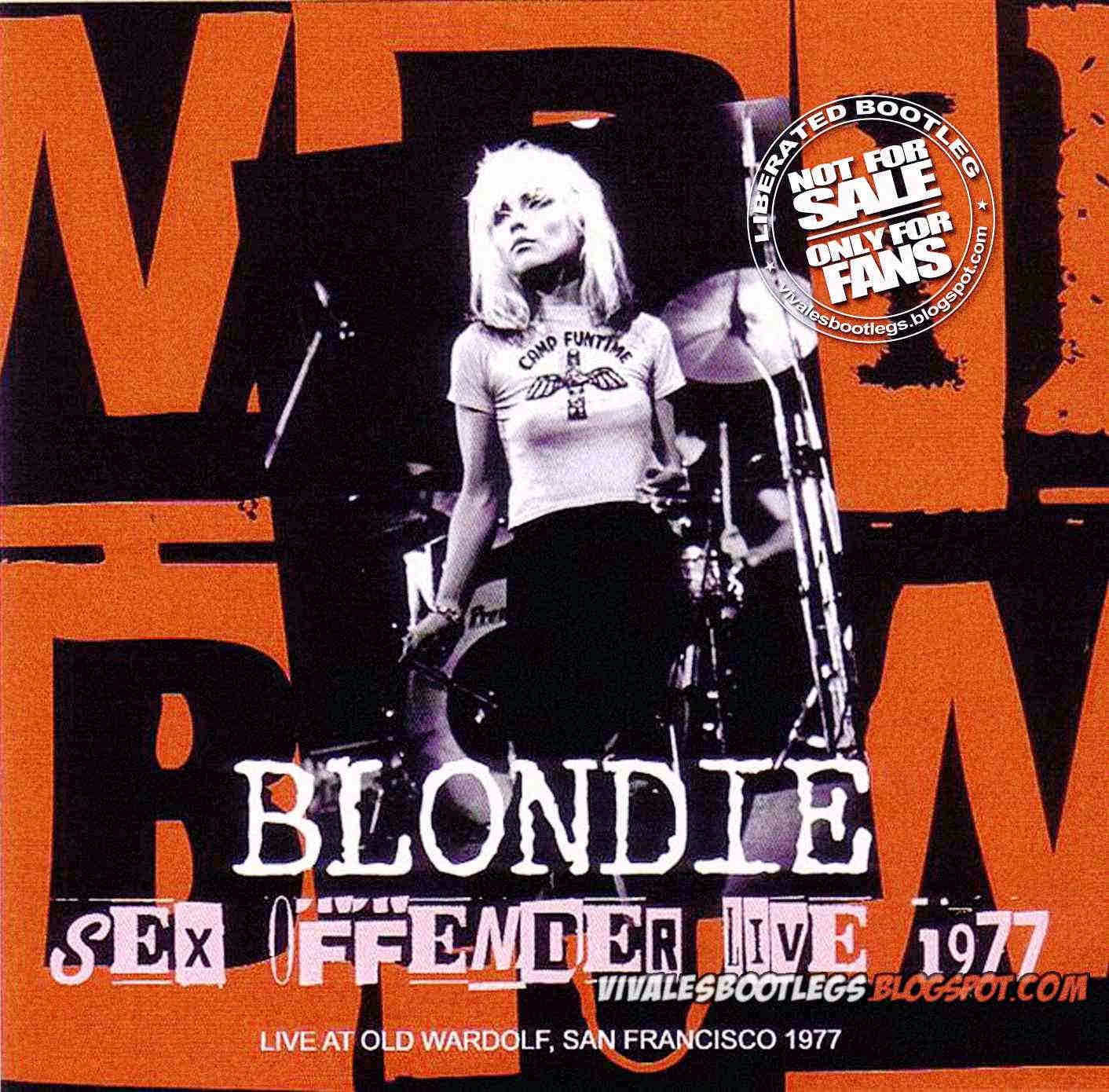 Dos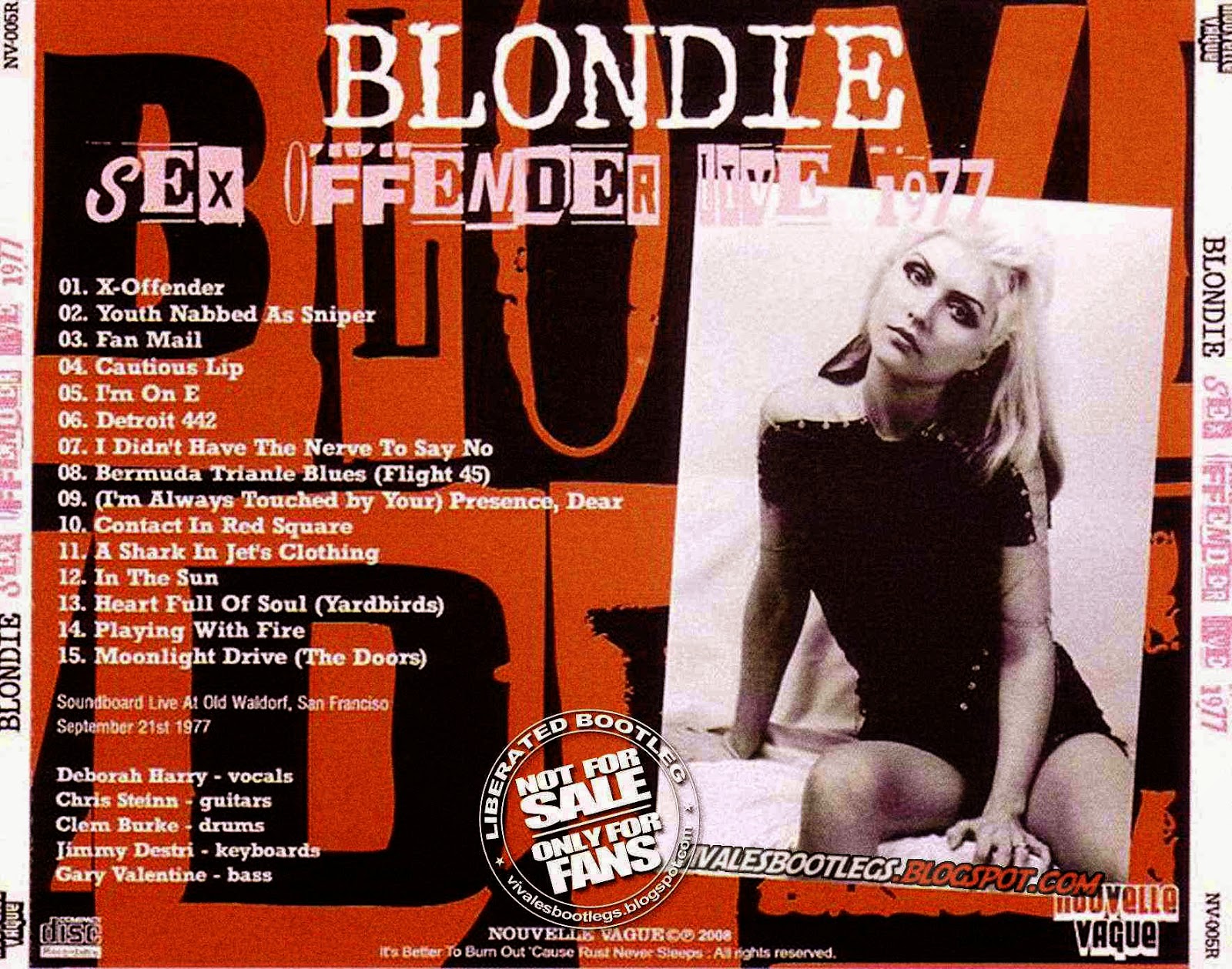 Bootleg n°456